One year, two months and 19 days ago, Michael Pliscott told friends, family and staff gathered at Sunday's Kenyon-Wanamingo commencement, students took what they thought was just a one week break from school.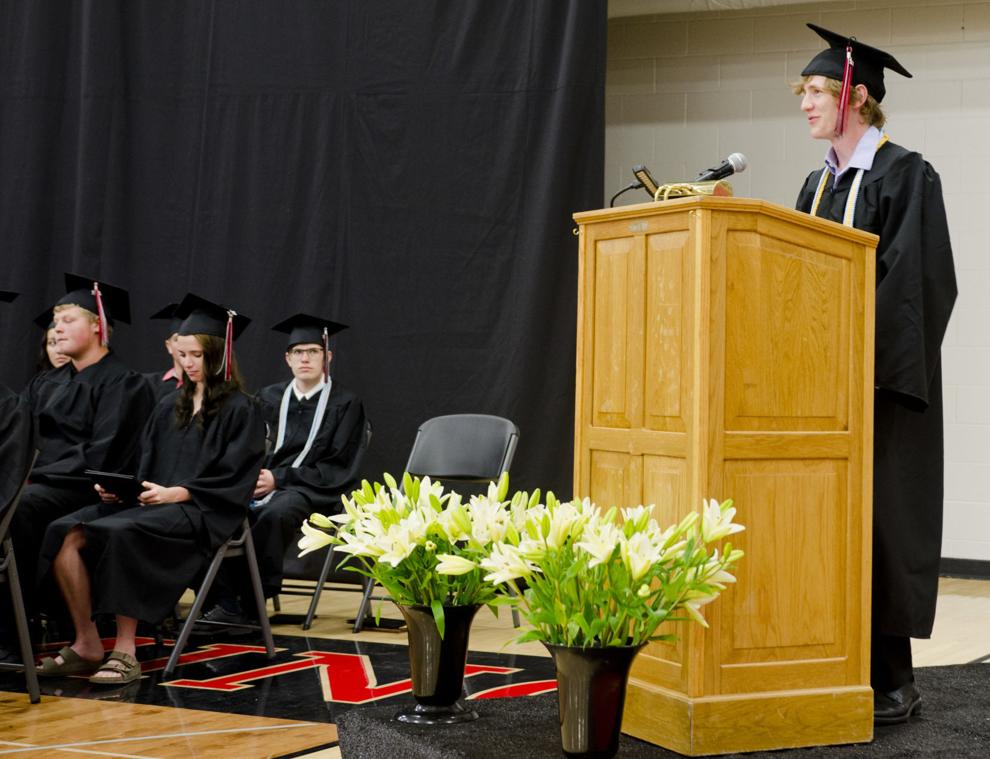 Little did they know, that seven-day-break would lead to over one year of distant learning, masks, missed concerts, events and most importantly each other.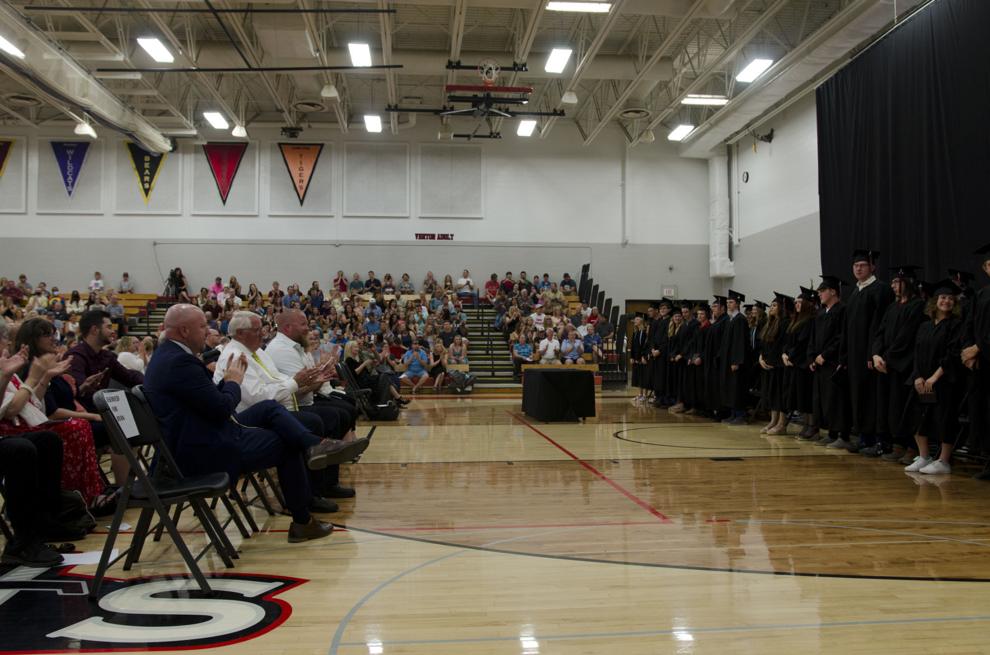 Through all of the challenges the class of 2021 went through, in his speech, the senior focused on the positives that were brought out — stronger friendships, a closely knit class and many life lessons.
"We didn't just go through school together, we missed going through it together," said Pliscott during his farewell address. "We were undeniably excited to be back together."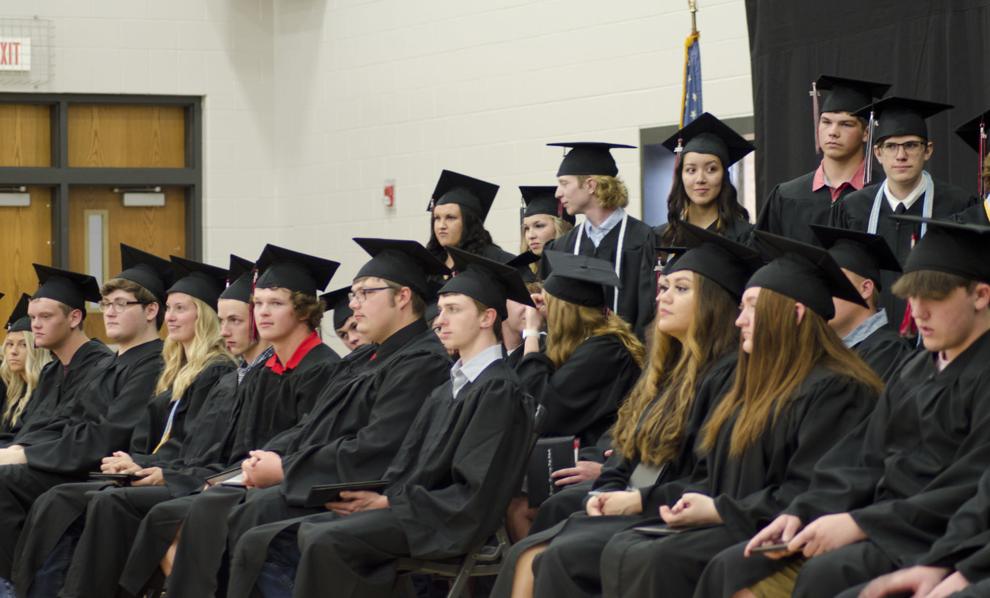 Speeches from other seniors and administrators during the 31st KWHS Commencement Ceremony focused on perseverance, adaptation, improvisation and overcoming obstacles.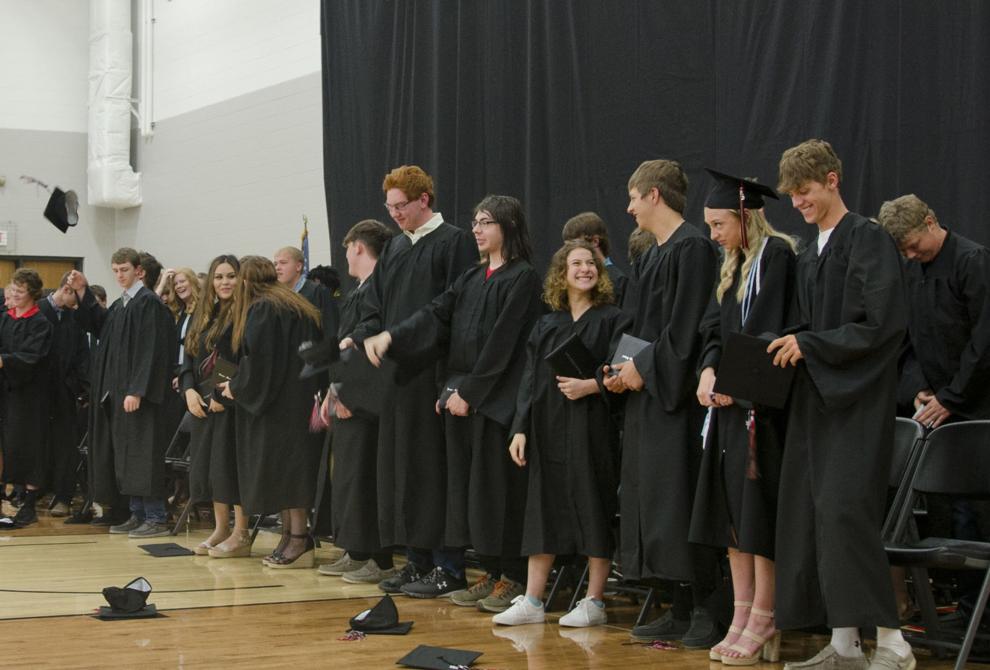 Speaking on behalf of the class of 2021, Katie Van Epps told the crowd of supporters during her welcome address that it was a blessing to be in the same room with everyone.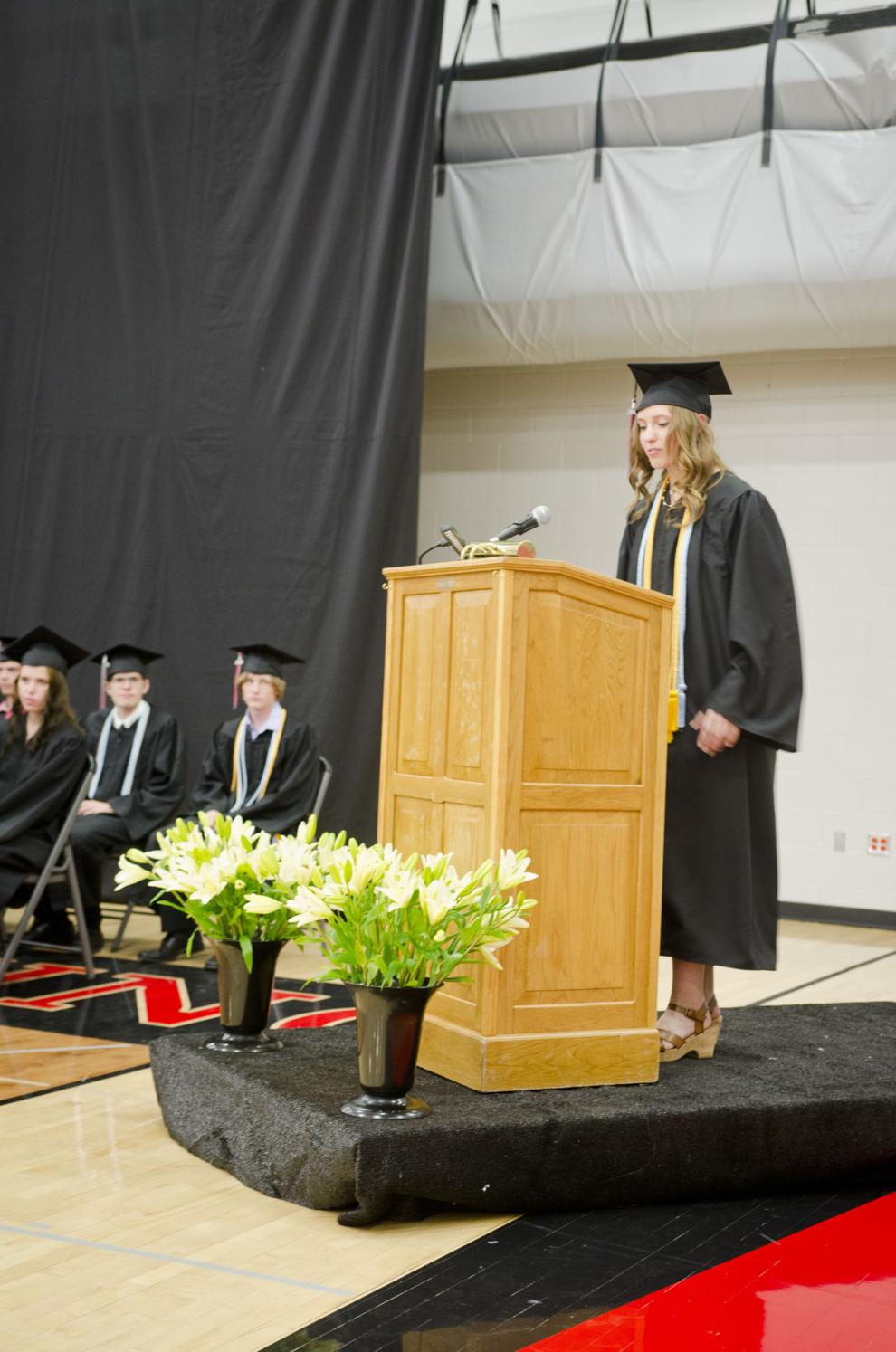 Through the unique circumstances they were given, Van Epps said the class of 2021 learned to grow and support each other.
"We said 'we will,' instead of 'we cannot,'" said Van Epps. "Never once did we say we cannot do this and we are all doomed."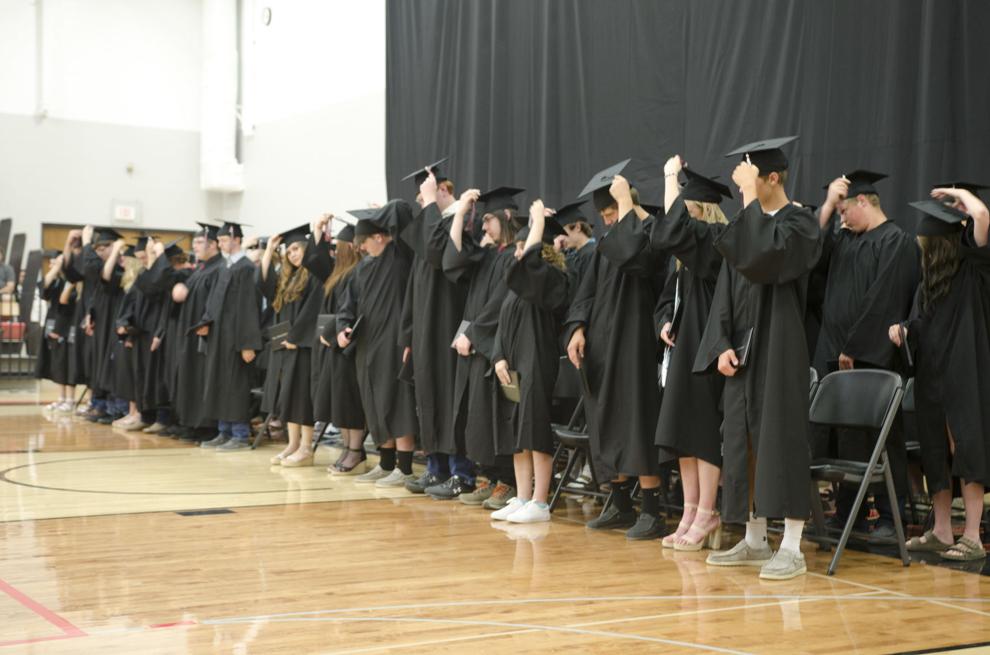 Superintendent Bryan Boysen, too, focused on the students' "I can" state of mind during his welcome speech to those in attendance.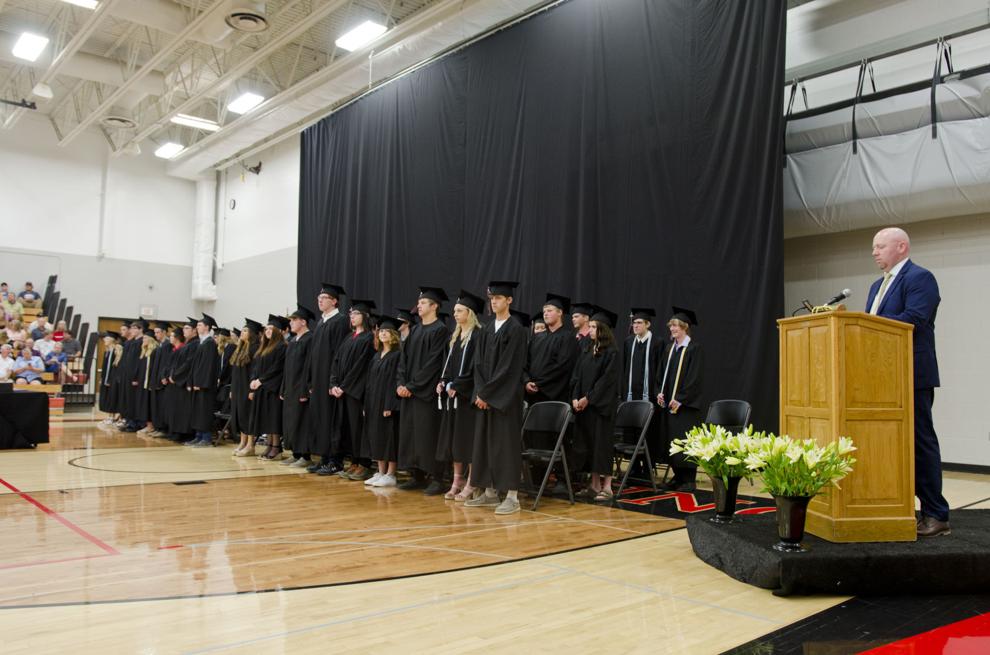 Seniors Caroline Doehling, Aisha Ramirez and Brianna Ryan presented the senior reflection, sharing a handful of the many memories and inside jokes that were made over the years, like water balloon fights in elementary school, the trip to Eagle Bluff, school dances and powderpuff, while building friendships along the way.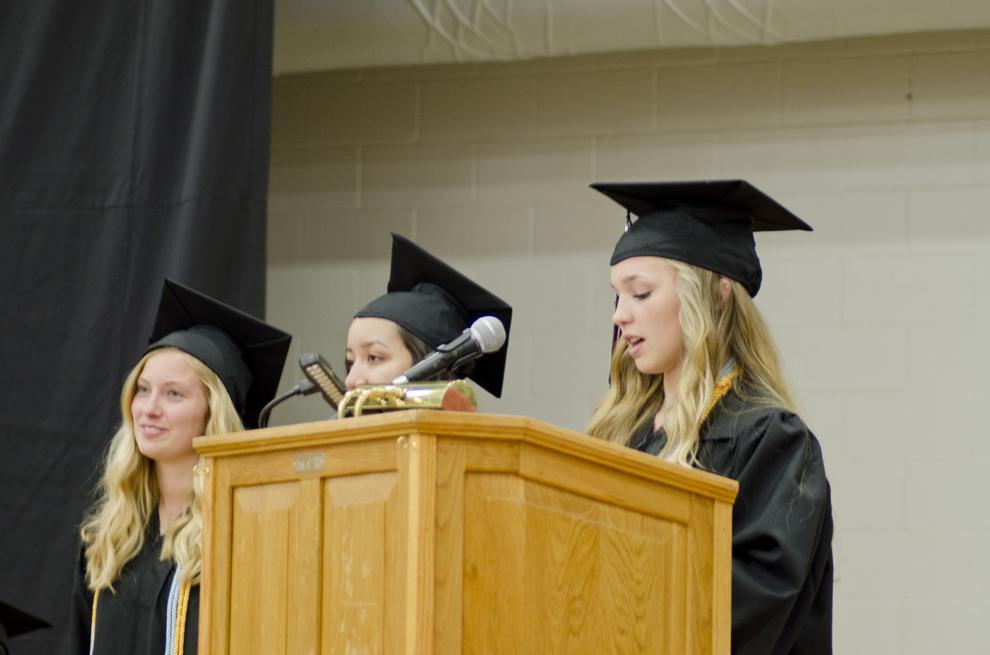 Musical performances were done by the K-W High School Band, including the traditional "Pomp and Circumstance" by Edward Elgar arr. Howard E. Akers for the processional and K-W school song. During the recessional, the band played "Into the Clouds" by Richard Saucedo. Members of the K-W High School Chorale sang "We Sing" by Brian Tate and "Song of Farewell" by Garry A. Cornell during the ceremony.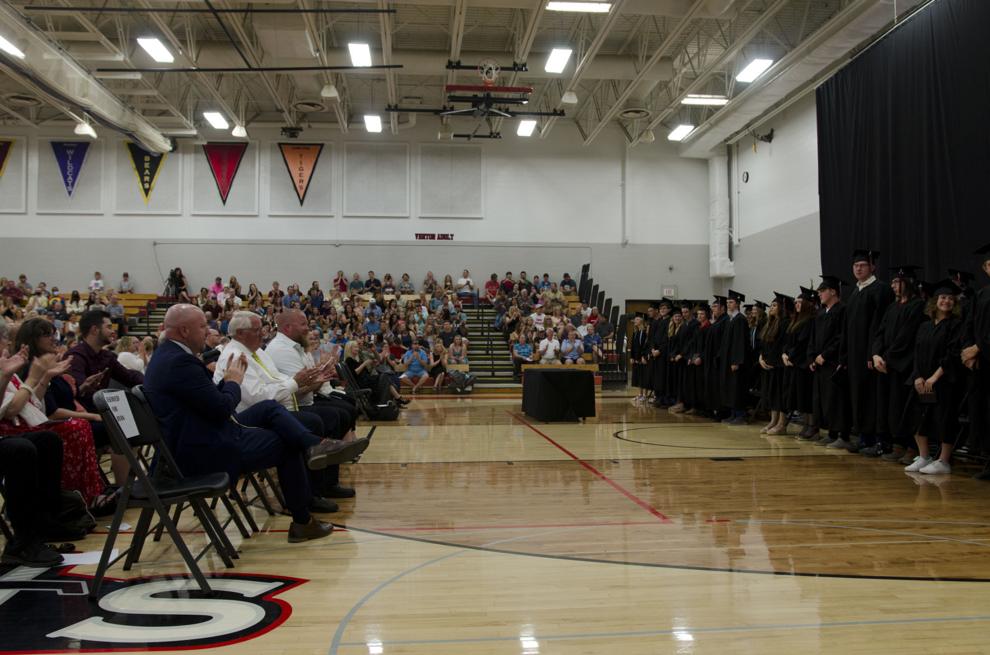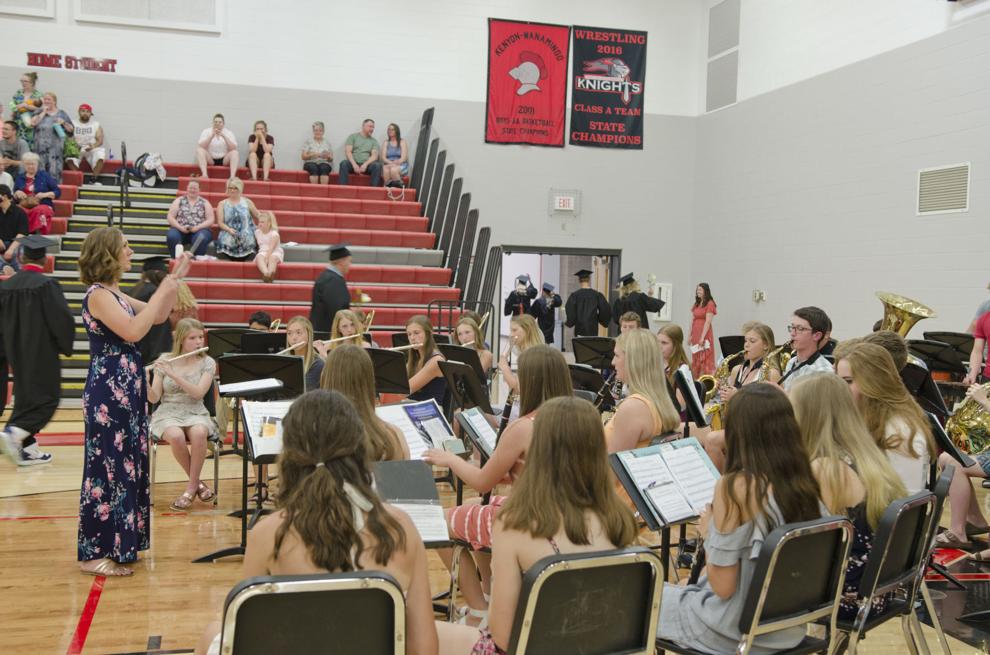 Diplomas were presented by Tonya Craig and Debb Paquin on behalf of the K-W Board of Education. Craig, School Board Vice Chair, presented Doehling with the School Board Award for her time attending meetings and providing fun recaps of the current events at the school.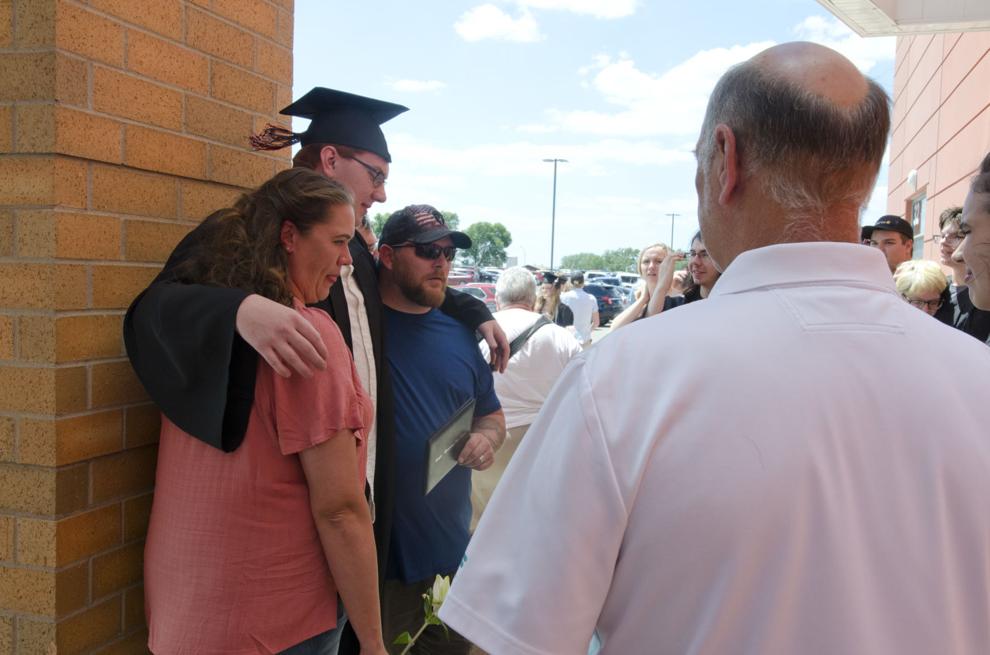 Board scholars Doehling, Pliscott, Ramirez, Ryan and Van Epps were recognized with a gold cord for achieving a 4.3 GPA or better. Seniors Kristin Finley, Hayden Poquette and Daniel Van Epps graduated with high distinction, 4.0 GPA up to a 4.3 GPA, symbolized with a silver cord. Students Sierra Belcher, Hailey Lerfald, Xitalic Mendoza, Logan Meyers, Brenden Raths, Thomas Sturgis and Casey Wesbur graduated with honors, earning a 3.5 GPA up to a 4.0 GPA, marked with a white cord.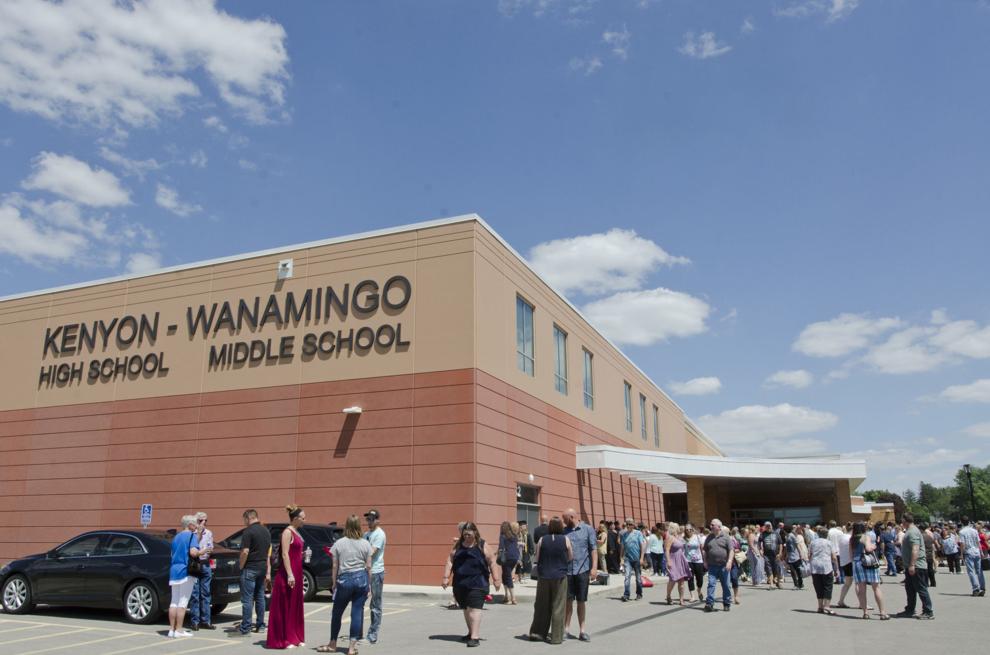 National Honor Society members recognized during the ceremony were Belcher, Doehling, Finley, Lerfald, Meyers, Pliscott, Poquette, Ramirez, Ryan, Sturgis, Daniel Van Epps and Katie Van Epps. Sturgis was awarded the Excellent Attendance award for only missing four class periods throughout his time at the high school.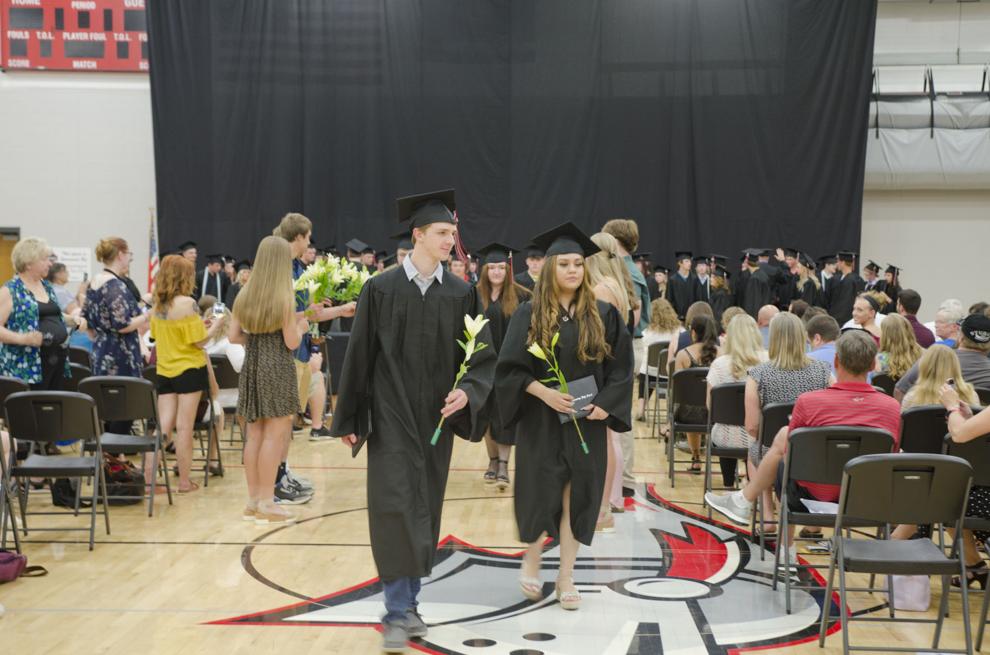 Junior class honor marshals Evan Brossard, Julia Dahl, Rachel Nesseth, Hannah Peters, John Smith and Alex Vold were also recognized during the ceremony for their academic standing in the top 10% of the junior class. The honor marshals distributed programs at the beginning of the event and gave each graduating senior a lily during the recessional.