Since unable to hold a formal concert last year, Kenyon-Wanamingo High School senior Caroline Doehling says the Music Department's spring performance even more important than usual.
Overcoming numerous obstacles and spending a majority of the school year separated from classmates while in hybrid/distance learning models, students and staff in the Kenyon-Wanamingo Music Department are ecstatic to finally show off the piece they have prepared for next month's scheduled performances.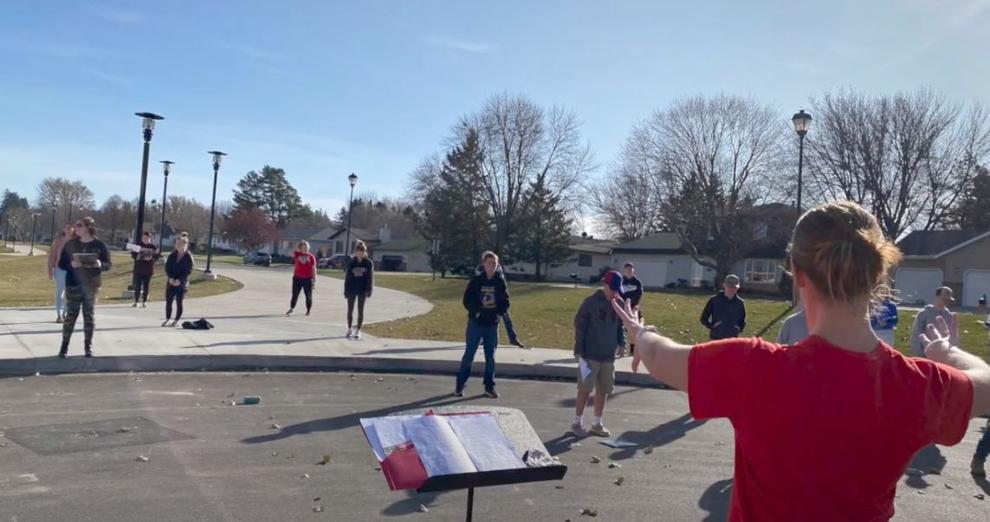 From jazz, middle school and high school band and choir, a variety of musical opportunities are available for the community to attend. The Knight Vibez jazz group will perform May 2, Knight Vibez/Chamber Choir May 17, high school choir and band on May 12 and middle school band and choir will perform May 13.
Band director Claire Larson said the selections for band are very uplifting and signify that hope and healing is on the way.
"We are looking up and going forward, not back," added Larson.
The middle school concert, a "Musical Potluck," will feature a variety of music, everything from the "Wizard of Oz," to current pop and country hits and even polka music. Choir director Stephanie Schumacher indicates it will be an unforgettable evening of entertainment.
Though constrained by masked instruments, masked students and switching between in-person, hybrid and distance learning, Larson said she is proud of what they were able to accomplish together.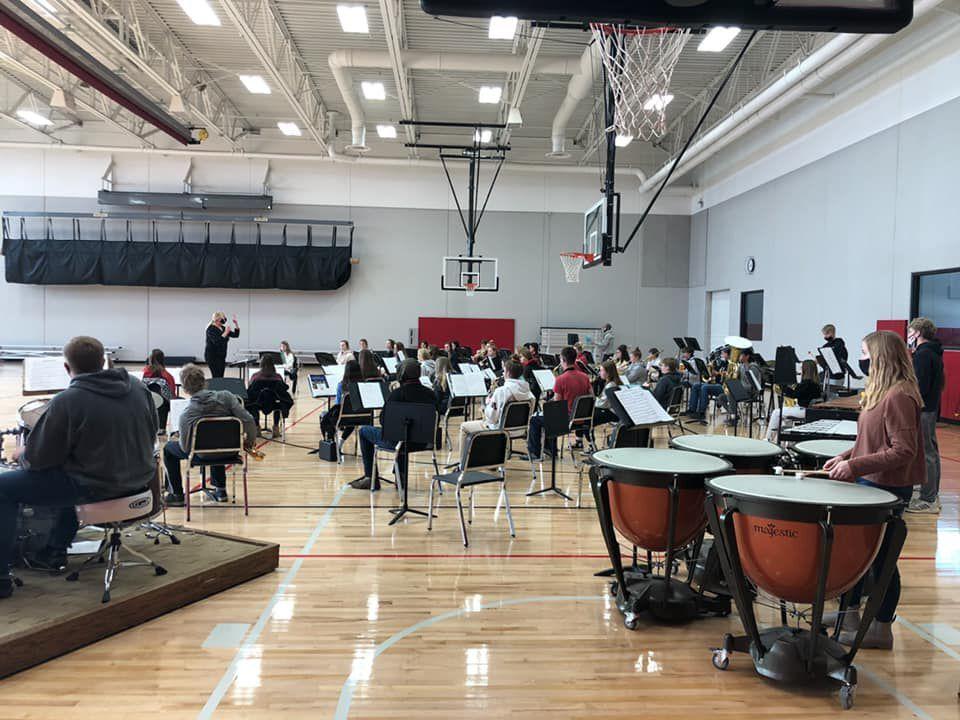 Schumacher says the K-W High School choir concert, "CommUNITY," has also been the theme throughout the year, as they've explored the idea of fostering community in both choir and school despite pandemic-imposed limitations. Originally hoping to perform live in November, Schumacher said the increase in COIVD-19 cases at the time caused the district to move into distance learning just days before. The choir department will be sharing music prepared for that concert in May as well.
Performers rehearsed mostly in the auditorium —6 feet apart — though mask wearing has provided some challenges, Schumacher said the biggest obstacle is not being able to hear anyone but one's self. Despite the challenges, Schumacher said singers have taken on those challenges and powered through the year to continue making beautiful music.
"To say I am proud of our students this year is an understatement," said Schumacher. "They have overcome so much to keep the music going!"
Schumacher expressed gratitude to her student teacher, Jacob Barsness, for all he's done to enhance the choir program and students' learning so far. She said he's been a blessing to both her and the students. Sharing gratitude for 2021 seniors and the student leadership team, Schumacher said this year would not have been nearly as successful without the strong leadership of choir officers, section leaders and the many singers who step up and help behind the scenes.
This was sophomore Sophia Culuris' first year in chorale. Having to learn in an online format didn't measure up to what she though it should be, but over time she found ways to show leadership and strengthen her abilities as a musician that she might not have had in a larger group of upperclassmen.
"Finally being able to come back and sing as a whole group reminded me that music takes on such a beautiful form when you are not the only voice in the room," said Culuris.
Believing that concerts and performances are huge drivers within an ensemble, Culuris is excited for the choir to finally be able to show what they have prepared, even through the changes in learning models and close the end of a year or semester of preparation.
During the performance, Culuris hopes the audience realizes how dedicated and resilient high school musicians and directors have had to be.
"COVID-19 hit our music program hard with spacing, masks, smaller ensemble sizes and other limitations, but yet we are still here and we are still thriving," said Culuris. "Our music directors have continually helped us prove to ourselves and to them that we are not truly limited by our restrictions but nearly facing another chance at growth."
Choir student William Van Epps, too, is excited to perform live and show all the hard work students put in to get the pieces ready to perform.
"… I hope the audience gets a great time [out of this performance] because it has been forever since the last performance, and I hope they enjoy themselves."