With closures and stay-at-home orders put in effect due to COVID-19, there's been a noticeable uptick in residents enjoying the outdoors, whether it be exploring new parks or taking up new hobbies like gardening or biking.
Several mountain biking trails have been built with the help of a mountain biking club operating in Rice County, known as the Cannon River Offroad Cycling and Trails (CROCT). One new trail mountain bikers may come across is the Shattuck-St. Mary's Mountain Biking Trail, located on the Shattuck-St. Mary's campus.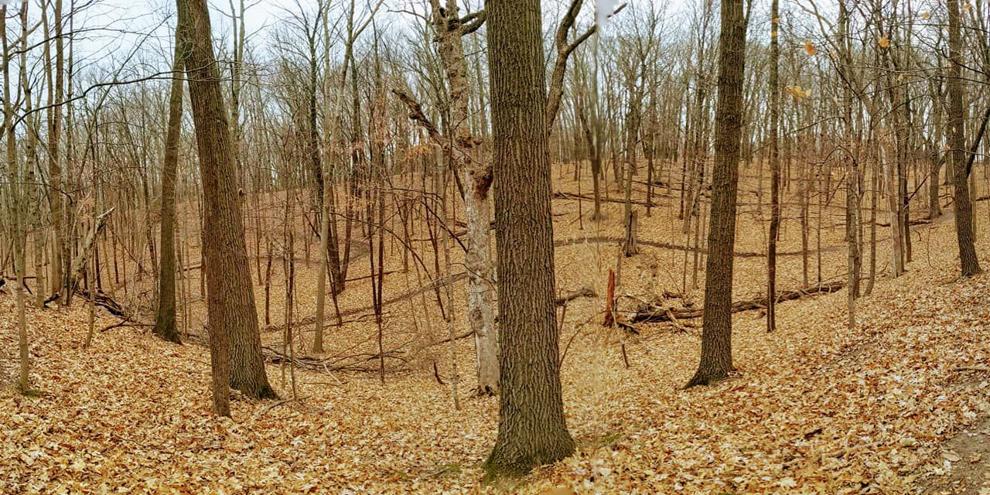 Shattuck-'s Athletic Director Michele Cornish said there was a gap between the initial construction of the trail and the near completion of it, as initial work was finished in 2016-18. Weather played a large role in the delay of the completion to build, as scheduled build days were canceled due to rain, snow and even a tornado.
Once Cornish became the athletic director at Shattuck, she asked the new Head of Schools Matt Cavellier if they could begin building the trail again. With his blessing, and they started the build during COVID where they could be outside and socially distanced, and still be able to build/clear the trails. Though thoughts of building the trail was prevalent for several years, the recent push came when COVID-19 left some CROCT members with some extra time on their hands.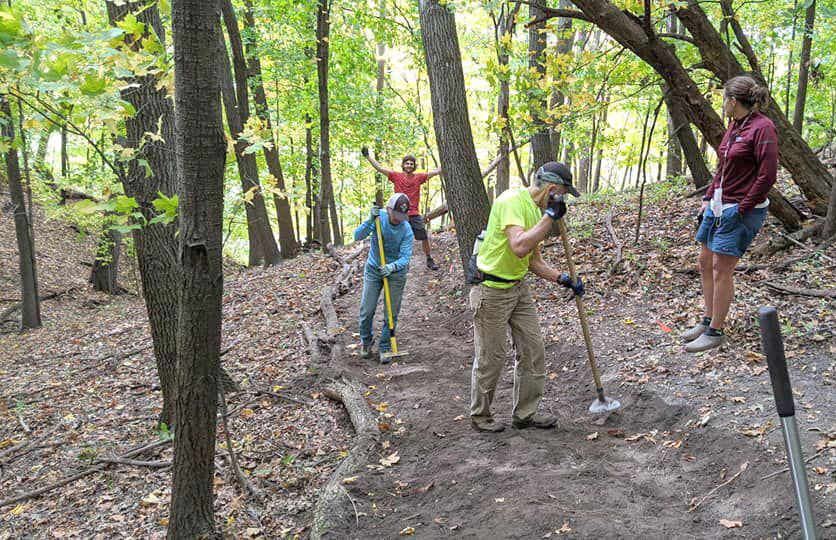 Cornish, who enjoys mountain biking and is a CROCT member, said a number volunteers from local schools and the CROCT club came out to help build trails. Bikers began utilizing the trails last May.
"We had a really committed group of adults who want to get people on bikes," added Cornish.
According to its website, CROCT works to advocate for, build, maintain and enjoy sustainable trails for offroad cycling and other recreational use in the Cannon River region. The club first started getting together in February 2014 and with the permission of the city of Northfield and its Park and Recreation Advisory Board, opened their first trail in that city's Sechler Park in November 2014.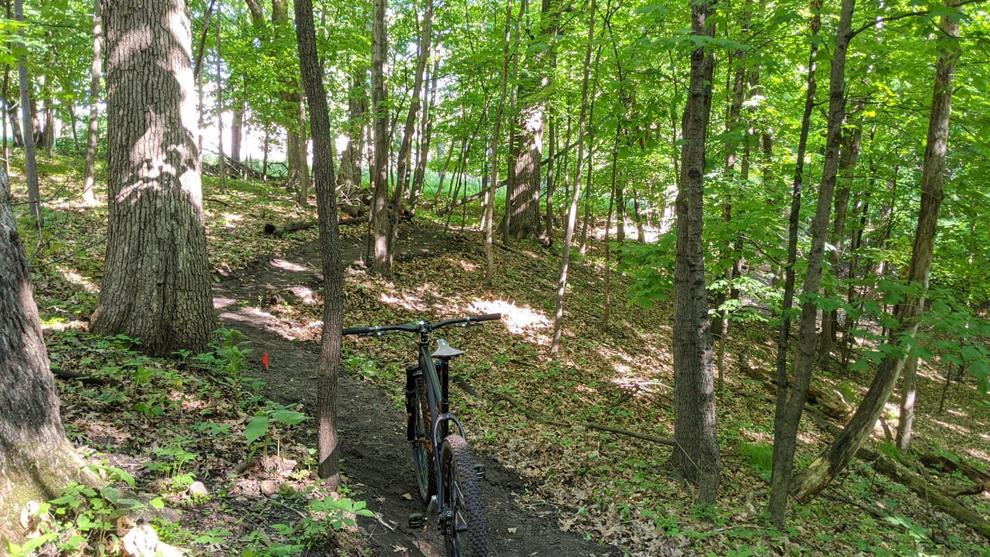 The Shattuck-St. Mary's Mountain Biking Trail is a total of about 5 miles and is described as an intermediate trail. This trail, Todd Trembley of Milltown Cycles in Faribault says, is the club's biggest trail system and is challenging both physically and technically.
Mountain bikes are built for traveling over rough, challenging terrain, though, Cornish said, there is one section behind the Minnesota State Academy for the Deaf ideal for those new to biking. Cornish said the trail in general is a nice place for all people to ride over a little different type of terrain than what's available at River Bend Nature Center.
"It's really fostered some sincere interest in the community in mountain biking, with people who might not have known about it seeing it as an area to come and bike," said Cornish.
Though the trail is rideable now, it will be a little more accessible once the final stages of construction are complete. Cornish hopes they will be complete the final touches by late spring/early summer. A few changes and additions, and additional miles are expected to be added in the near future.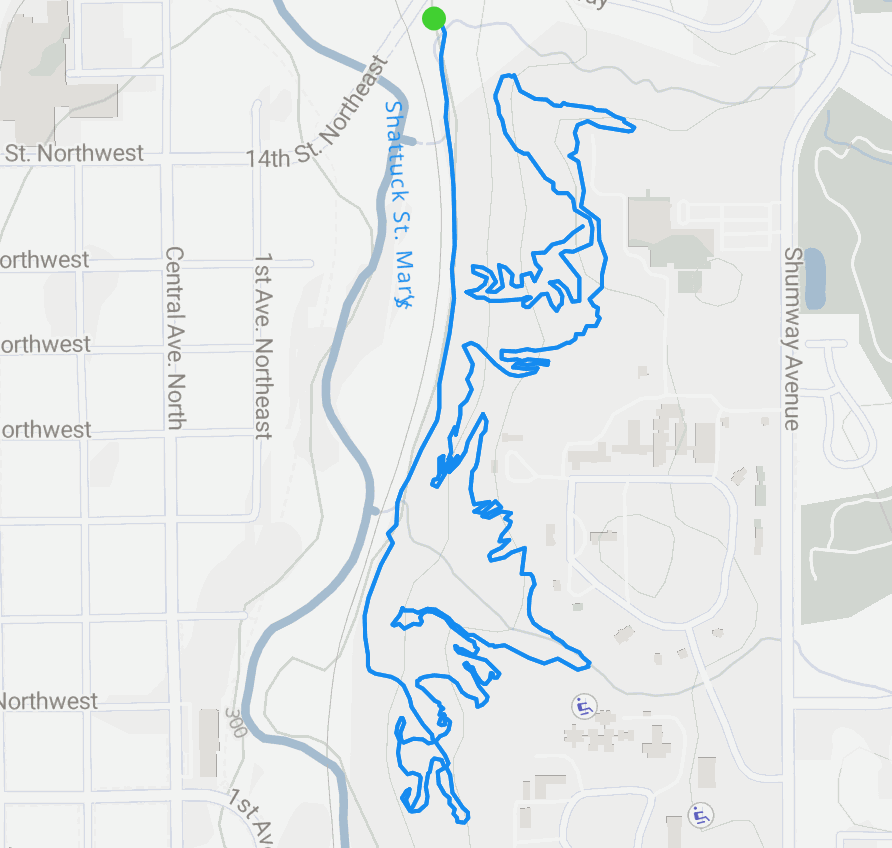 Though the trail is on Shattuck's property, Cornish says all are welcome to use it and urges all those who do use it to be respectful and pick up after themselves. She considers Shattuck staff and students to be very lucky that the trail is right in their backyard, so students are able to walk out of class and ride the trails if they want. Cornish also hopes it will bring other members of the community to the campus and see what is going on.
"It's just wonderful, it can be as challenging or as easy as you want it to be," said Cornish.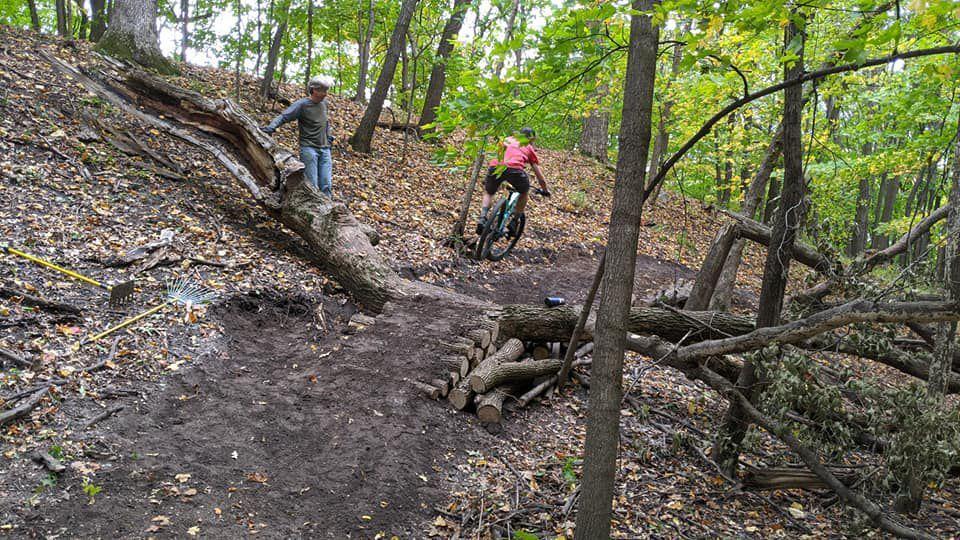 Cornish hopes they will be able to hold some sort of grand opening once if is safe to gather together again. Utilizing CROCTC members' knowledge to build the trails, both Shattuck staff and students, and CROCT help maintain the trails, picking up fallen branches, leaves and fixing the trails as needed.
"Biking is a pretty big community and everybody recognizes in order to have trails you have to put in the work, the elbow grease," said Cornish.