Life Saving Citation Award
From the Goodhue County Sheriff's Office, "On May 9 2020, at 2:01 a.m., dispatch received a call about a female, who said she was bleeding from her wrists. Deputy Tyler Riegelman arrived a moment later, approaching her on the bike trail advising that he observed the female lying under the bridge, slouched over with a significant amount of blood coming out of two self-inflicted large cuts on her right and left wrist/arm areas. He said the cuts were so deep he could see her tendons.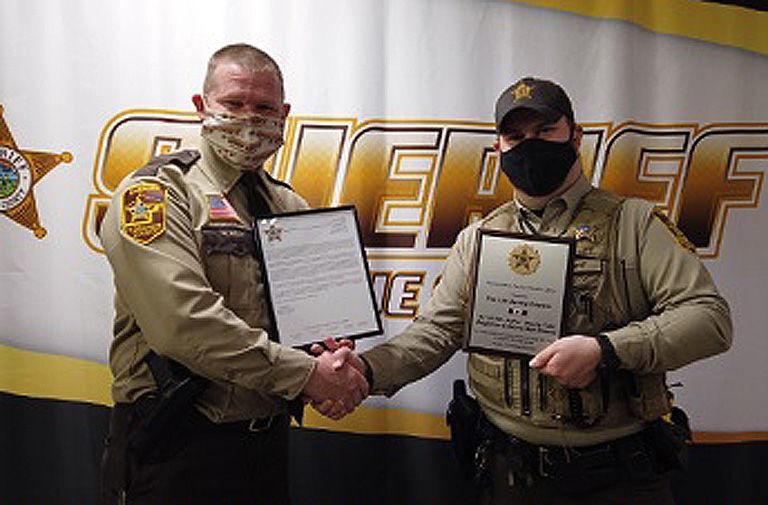 Deputy Riegelman advised that the female said she cut herself with a razor and she was going in and out of consciousness. He quickly applied a tourniquet to each of the female's arms to stop the major bleeding.
Deputy Matt Bowron arrived to assist Deputy Riegelman. He quickly provided him with gauze to help pack the wounds attempting to stop the bleeding completely. Deputy Bowron assisted Deputy Riegelman with applying the emergency trauma dressing and gauze to each arm to stop the rest of the bleeding. During those moments, Deputy Bowron realized the female was still holding onto the razor that she used to harm herself; therefore, he safely removed it from her grasp.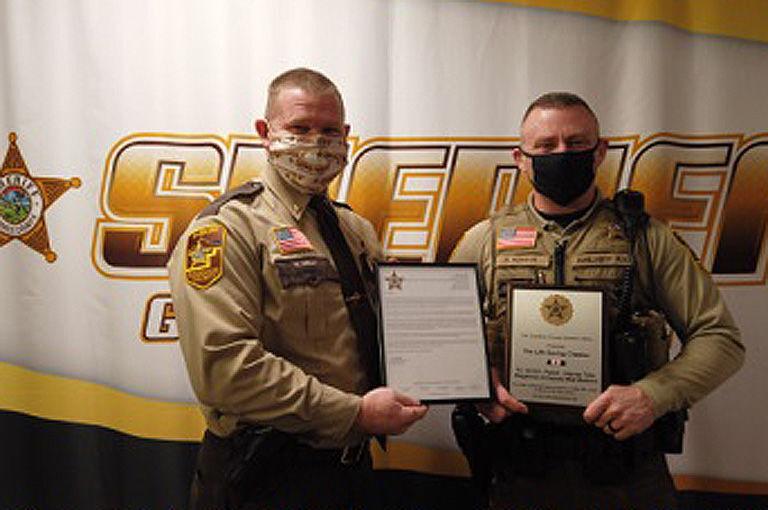 Pine Island First Responders and Zumbrota Ambulance arrived to assist the deputies and take over medical care on the female victim. She was transported to the emergency room in Rochester.
For the quick actions of Deputy Riegelman and Deputy Bowron who utilized their medical training and equipment on the morning of May 9 2020, the female citizen's life was saved. They are nominated to receive the Goodhue County Sheriff's Office Life Saving Citation."