Whether you've lived in Kenyon all your life or just moved to town, the Kenyon Area Historical Society's cemetery walk event is the place to be to learn more about those who were influential in shaping the city.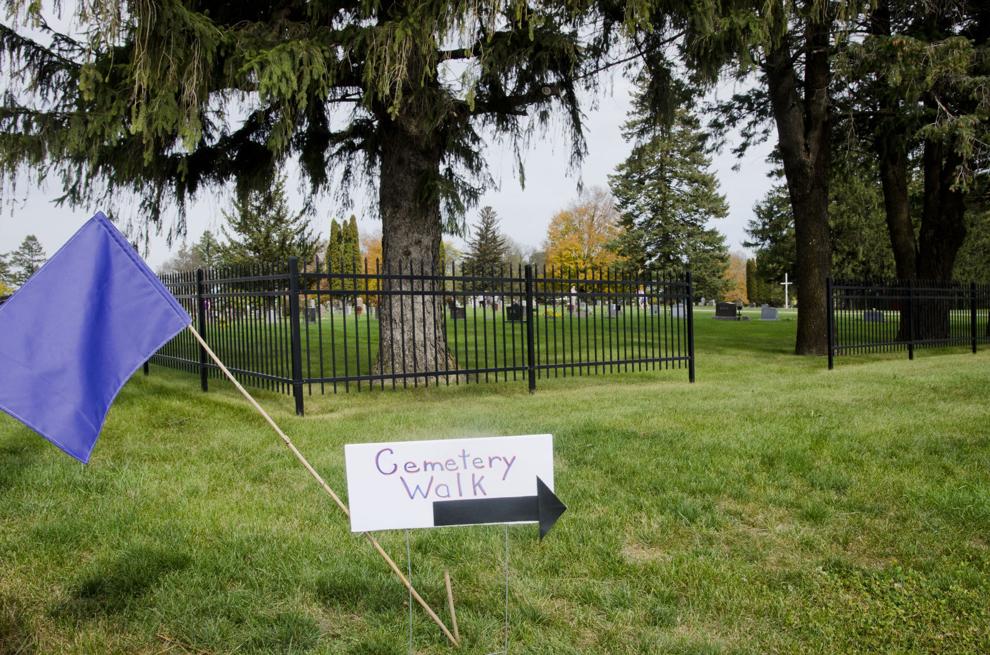 The KAHS Cemetery Walk began last year as a way to offer a bit of history in a safe fashion amid the pandemic. The outdoor event allows for ample social distancing and brings attendees to the Kenyon Cemetery.
On Saturday, groups of local residents found their way around the cemetery to learn more about people who lived in the Kenyon area. Flags marked the gravesites of the highlighted individuals, and friends or family members with close connections shared their stories.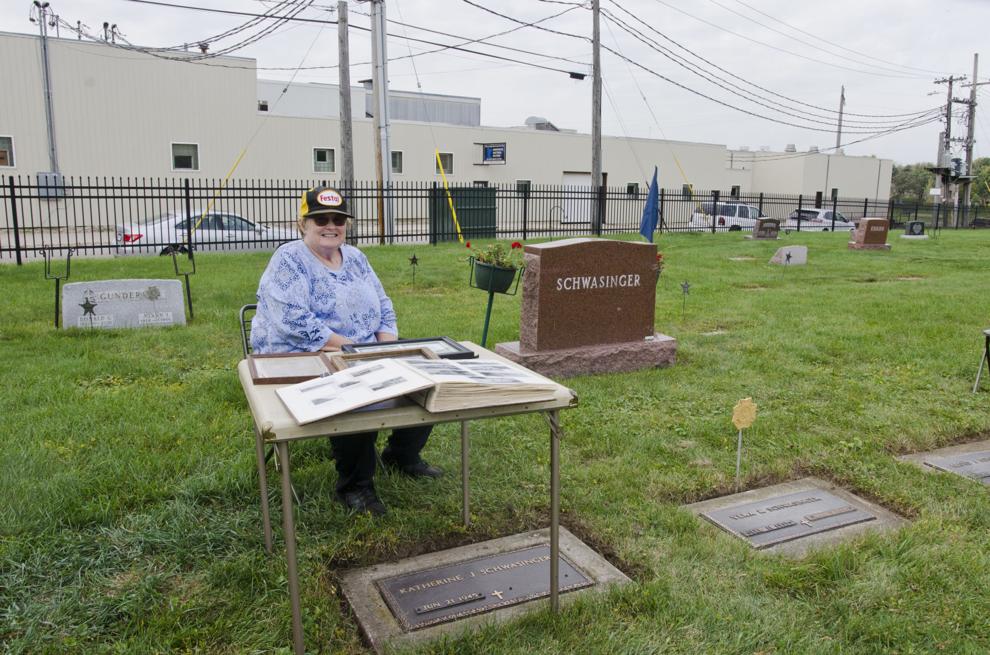 KAHS member Kevin Anderson came up with the idea last year as society members brainstormed about what they could do during the pandemic that's not only safe, but also promotes local history. KAHS member Dan Rechtzigel said Anderson would dig up the history about some individuals in Kenyon, and bring the list of names to a KAHS meeting. From there, members pared down the list and put together a group of residents covering areas including business and education, or those who had interesting stories or hobbies.
"It's just a colorful group of former Kenyon residents," said Rechtzigel of those who have been highlighted.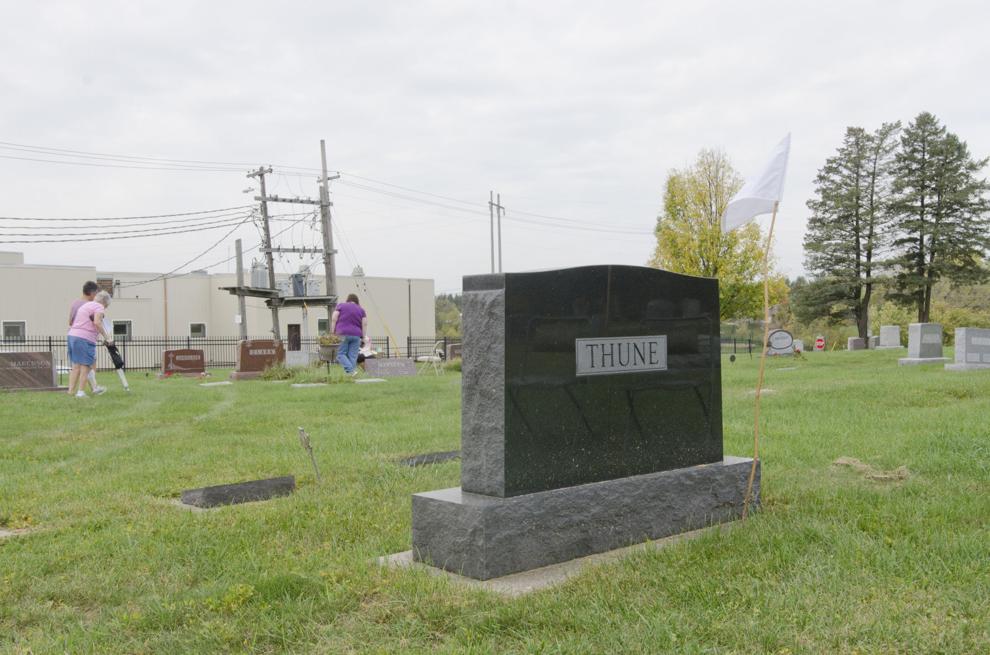 When reaching out to family members of the one-time Kenyonites, Rechtzigel said they found many willing to talk. In some cases, close friends or people that had a close connection with that particular person were happy to step up. Just after the start of Saturday's event, Rechtzigel noted some surprising positives that came out of last year's event. He enjoyed the fact that it was not only a time for people to share history, but also for guests to share their stories they had of that particular person.
"It worked so well last year, and people had so much fun with it, we thought 'Yeah, let's do it again this year,'" said Rechtzigel.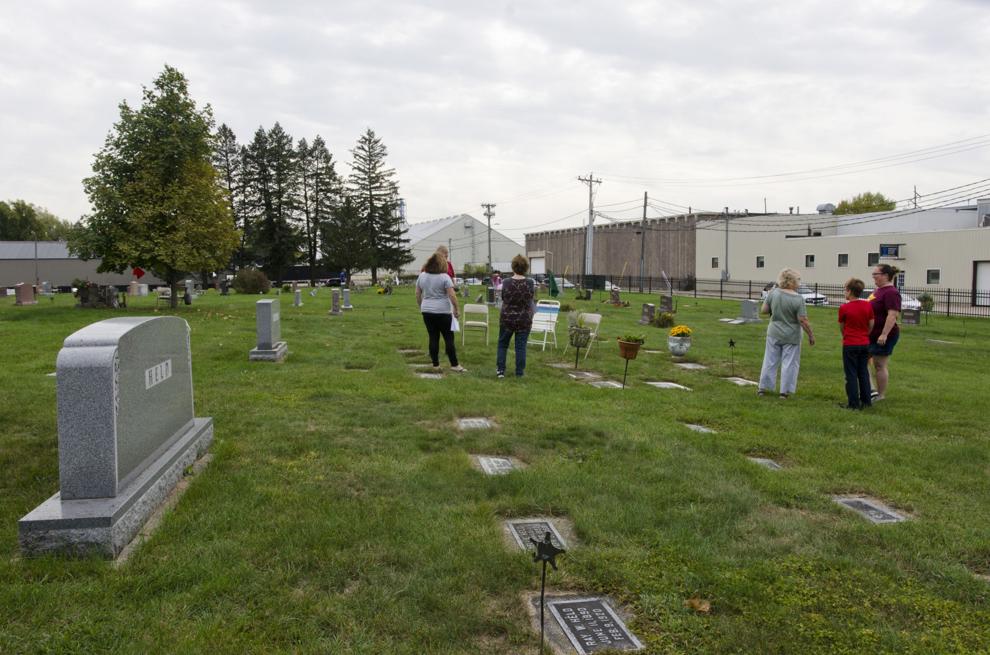 Rechtzigel also views the event as a way to honor individuals and learn more about those that are buried in the local cemetery.
Anderson said it's also a nice way for new people to start making connections to the community.
A total of eight different community members were highlighted. Some might be familiar, others are not as well known.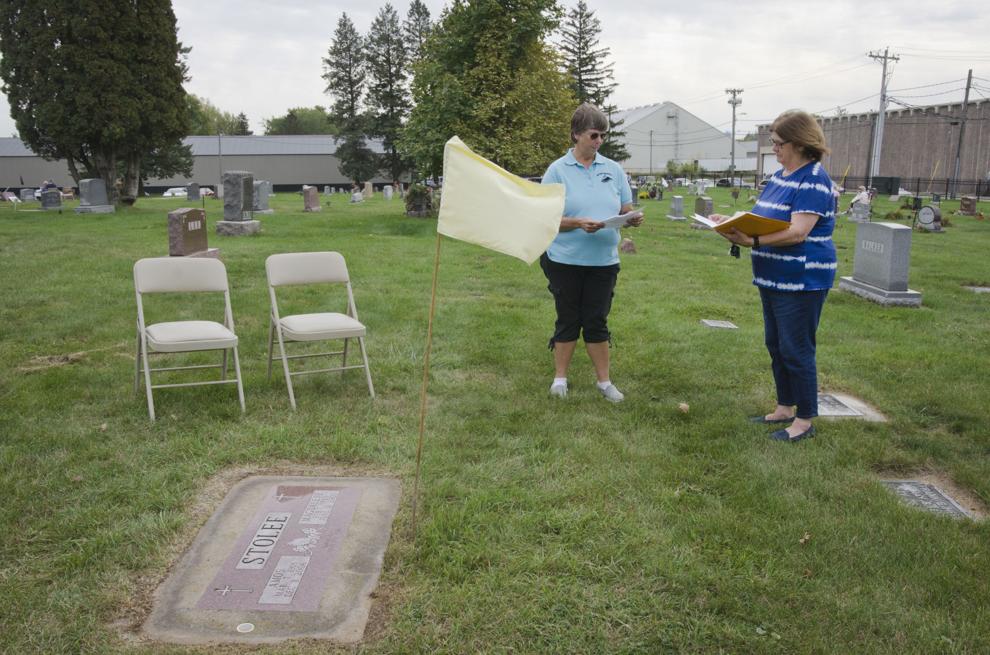 Per the flyer given to attendees of Saturday's event, the following people will be highlighted
1. Floyd and Vera Schwasinger are a couple whose story will be told. Floyd came to Kenyon as superintendent of the Goodhue County Canning facility. Vera is fondly talked about as having a café where young people would gather. Presented by their daughter, Katherine Schwasinger.
2. Peter Dyrdahl started working at Reko's grocery before being part of the partnership of Kramer and Dyrdahl Self-Service Grocery. Presented by grandson Dave Broin.
3. Enoch Thune owned the Lyric Theater at age 20, was an inventor and interior decorator. Presented by Kevin Anderson.
4. Clara Clausen was a poet and local artist whose painting of a scene from the 1949 Corn Show "Waiting for Cedric" hangs in the Kenyon Public Library. Many people purchased prints of the artwork sold during the 90th anniversary of the Kenyon Public Library. Presented by Kevin Anderson.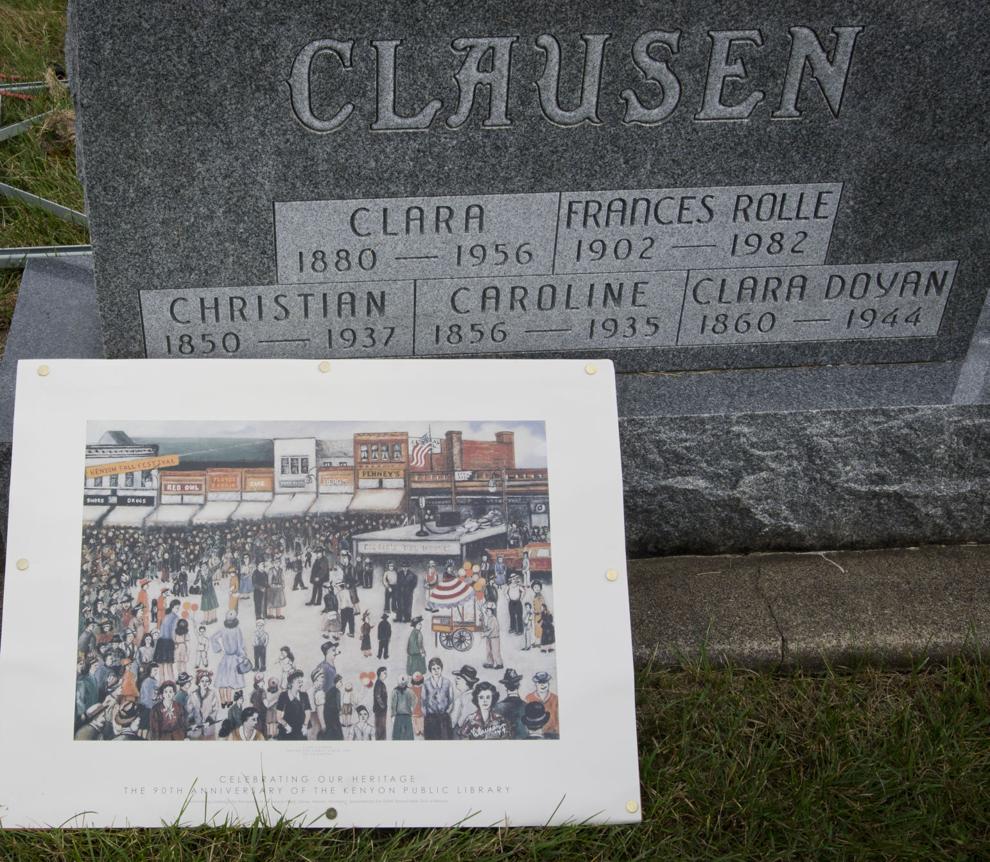 5. Until the company upgraded to dial-up service, Tillie Clark, who died five months short of her 100th birthday, was the longtime telephone exchange operator. Presented by niece Mary Danielson-Gates.
6. Vernon Reko grew up on Main Street above the family grocery store. He spent the majority of his working career as the manager and doing shoe repair at Picha's shoe store. Presented by Mary Gail Flom Anderson.
7. Jay Held, a Kenyon High School's first football team member, was a Kenyon businessman, serving many years on the Kenyon School Board and the Kenyon Village Council. Presented by Dave Hellstern.
8. Magdalene Stolee came to Kenyon in the 1940s as a high school teacher and served many years on the Kenyon School Board. Presented by her daughter Miriam Stolee.