After missing a year due to the COVID-19 pandemic, the community turned out in force to support Goodhue County 4-H at the 18th Annual Hog Roast Fund-Raiser! A large crowd of supporters attended the 4-H Hog Roast Fund-Raiser on April 25, raising funds through meal ticket sales, online auction proceeds and in-kind donations. This year the entire event was takeout or drive through, and while the committee expected a nominal decrease in those served, the previous record of 1,060 meals served was blown out of the water with 1,788 served in just over two hours.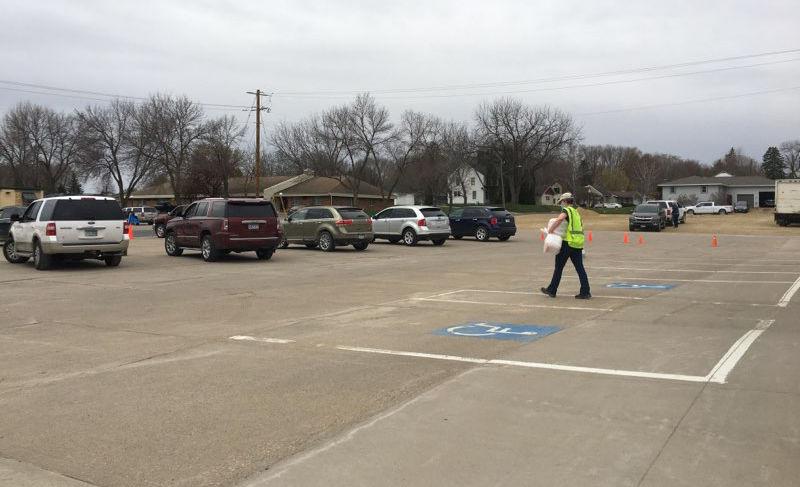 This annual event, which raises money for the Goodhue County 4-H Program and to bring together the community to celebrate 4-H, was held at the Goodhue Lions Community Center in Goodhue. At one point the drive through line stretched four blocks! The auction was hosted online through Houghton's Auction Service and was a resounding success.
All 20 Goodhue County 4-H community clubs and their families participated by selling meal tickets prior to the Hog Roast. Club also donated a "themed" basket or item used in the Hog Roast auction.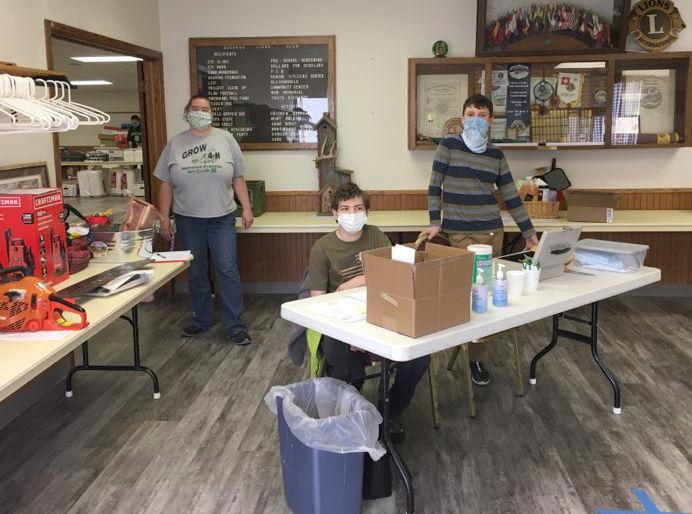 Many businesses and individuals across the county donated cash, store items and gift certificates, which were used in the Hog Roast silent and live auctions as well. The hogs were all donated by the Patterson Family of Kenyon. Of course an event like this doesn't happen without the skills and talents of many invested youth and adult volunteers and 4-Hers. A county-wide fund-raising committee, consisting of adult volunteers and youth leaders, pulled together to manage such details as the advertising, ticket sales, donations, food, drive through, auctions, volunteers and more.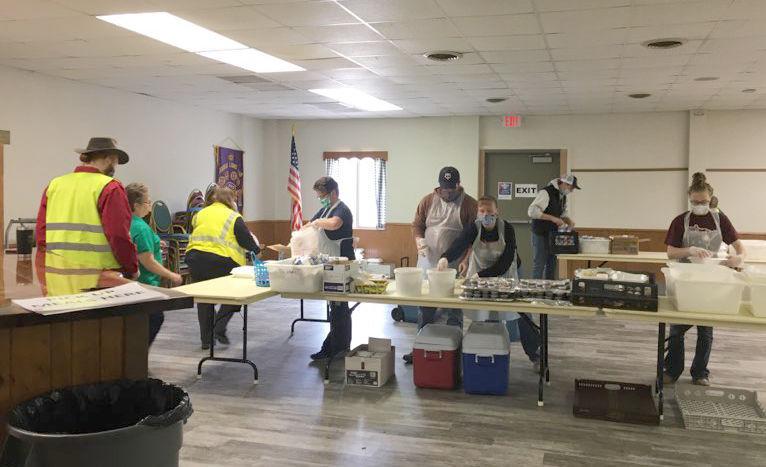 All proceeds from the Hog Roast go to support 4-H Programming on a county level in Goodhue County, such as 4-H camps, educational workshops, leadership programs, civic engagement opportunities, State Fair trips and more. After a year of no fundraisers due to the pandemic, and continued programming, this year a successful Hog Roast was an immediate need.
4-H is one of the largest youth development organizations in Minnesota. 4-H in Goodhue County is ranked the third largest county 4-H program in Minnesota. 4-H, as part of the University of Minnesota Extension, is a program where youth learn through opportunities that provide them hands-on experiences in 4-H's mission mandates of science, engineering and technology; healthy living; and citizenship. The program promotes life skills using your head, heart, hands and health.