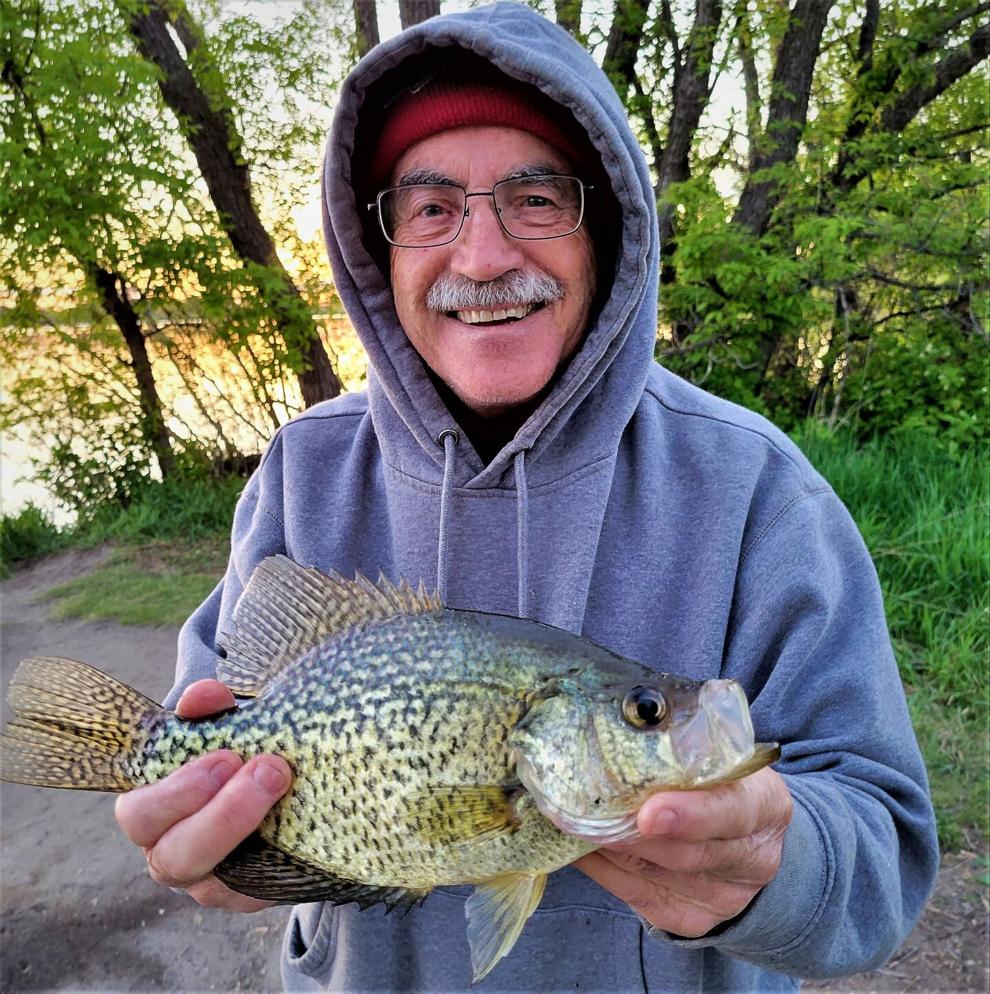 With the weather and the water finally warming, the sunfish and crappie bite has turned on close to shore in mid-to-late May and into June.
The panfish have been feeding aggressively in the channel between West and Middle Jefferson lakes lately.
I fished the shallower Middle Jeff. side in early May and couldn't keep the sunfish off my hook. Most were too small to keep, but about every fifth fish were keepers in the 7- to 8-inch range.
They were biting well with wax worms and angle worms on the sunny early and late afternoon. I kept a half dozen sunfish.
In my second time out at the channel, I moved to the West Jefferson side and caught just as many sunfish, plus a few nice crappies up to 11 inches long.
Largemouth bass also started biting well on minnows and worms in the catch-and-release season which ran from May 14 through May 27. Anglers could start keeping bass May 28.
While worms worked best for sunfish, crappie minnows also attracted sunnies as well as crappies.
The current, buoyed by recent heavy rains, as well as schools of minnows, attracted fish.
In my third stop at the channel on May 19, I brought the Rev. Dave Johnson, pastor of Calvary Baptist Church in St. Peter. It turned out to be the most productive day so far.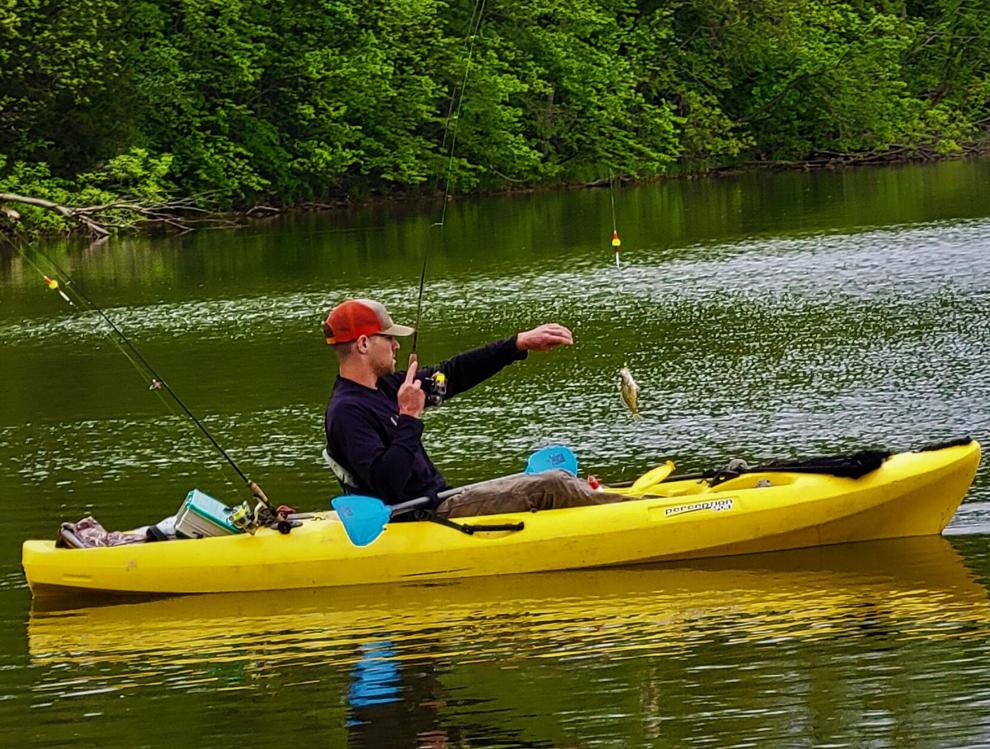 Although pouring rain and cool temperatures in the high 50s most of the time, the fish bit continuously for a couple of hours.
Again the sunnies were the most active along with a half dozen crappies pushing 12 inches long and bass up to 3 pounds that we released.
In my fourth time at the channel on May 22, Glen O'Connor of Cleveland joined me.
The bite wasn't quite as constant, but there were a couple of hot spurts of steady bites.
We ended up taking a dozen crappies with O'Connor catching the biggest, which we measured at 12½ inches, plus seven sunnies, although we caught and released many more. We also caught a half dozen more largemouths which we released.
We discovered, after the wind died down, that the fish bit best on either size of the current with the best bite on the deep side of the current.
We used mostly minnows and ran out of them when we left as the sun went down about 9 p.m. Waxworms also worked well for sunfish.