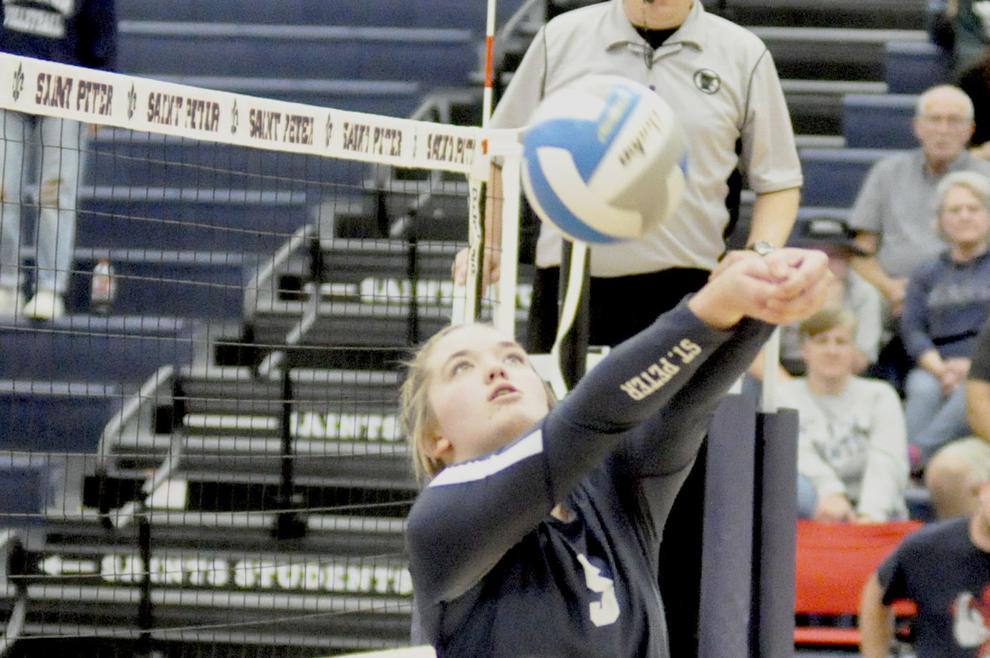 Tuesday night, the St. Peter Saints honored the team's seven seniors prior to handing the Fairmont Cardinals a swift 3-0 (25-14, 25-23, 25-14) defeat. The win improves St. Peter's record to 18-5 and 9-0 in Big South East play.
Before the match, teammates read letters to the seniors sharing how they have been impacted by the group which includes, right-side hitter Brooke Rehnelt, libero Mckenna Van Zee, middle hitter Danielle Johnson, setter and outside hitter Grace Remmert, right side hitter Lilly Ruffin, outside hitter Mackenzie Pettis and setter Mallory Hartfiel.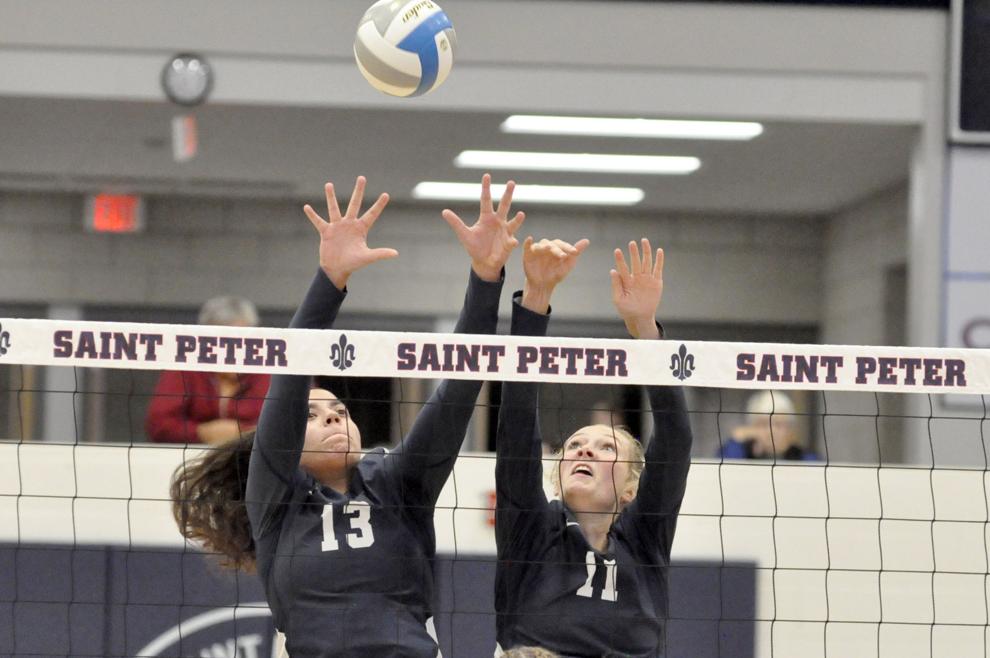 St. Peter wasted no time setting the tone as the Saints jumped out to a 10-5 lead in the early going. They would outscore the Cardinals 15-9 from that point to take the first set.
The second set was the tightest as Fairmont attempted to get back into the match, but after falling 25-23 the third set quickly went to St. Peter 25-14.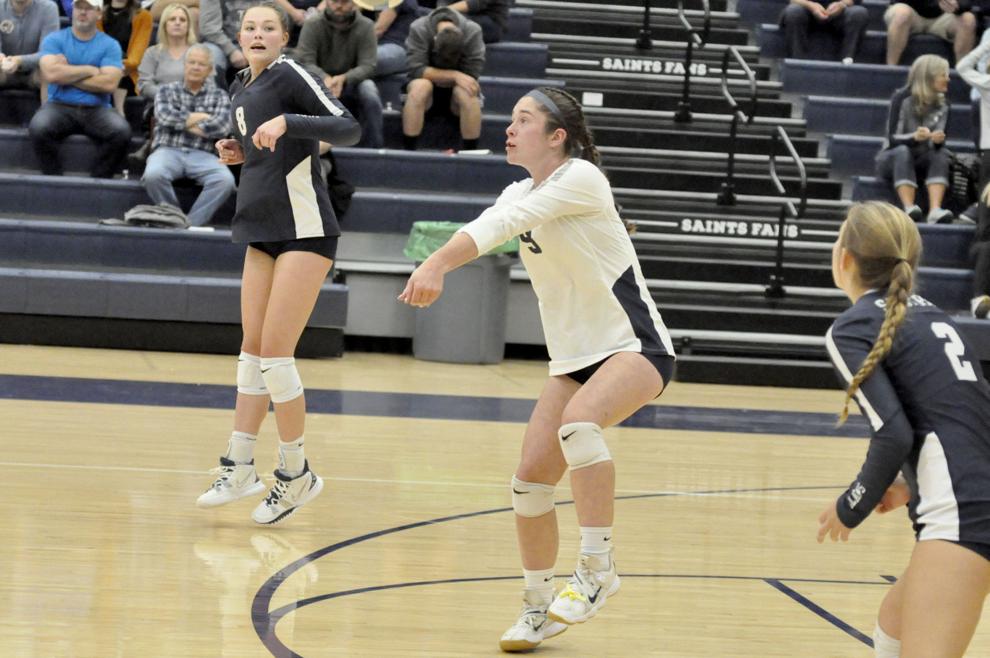 Remmert finished the match with a team-high 18 assists while adding 11 digs and four kills as well as 13 service points.
Kylee Horner led the way with 10 kills with Ruffin and Johnson each recording seven. Van Zee led the team with 17 digs while Pettis had 12 and Johnson added 11.
Riley Rubishcko scored six service points with one ace and added nine digs.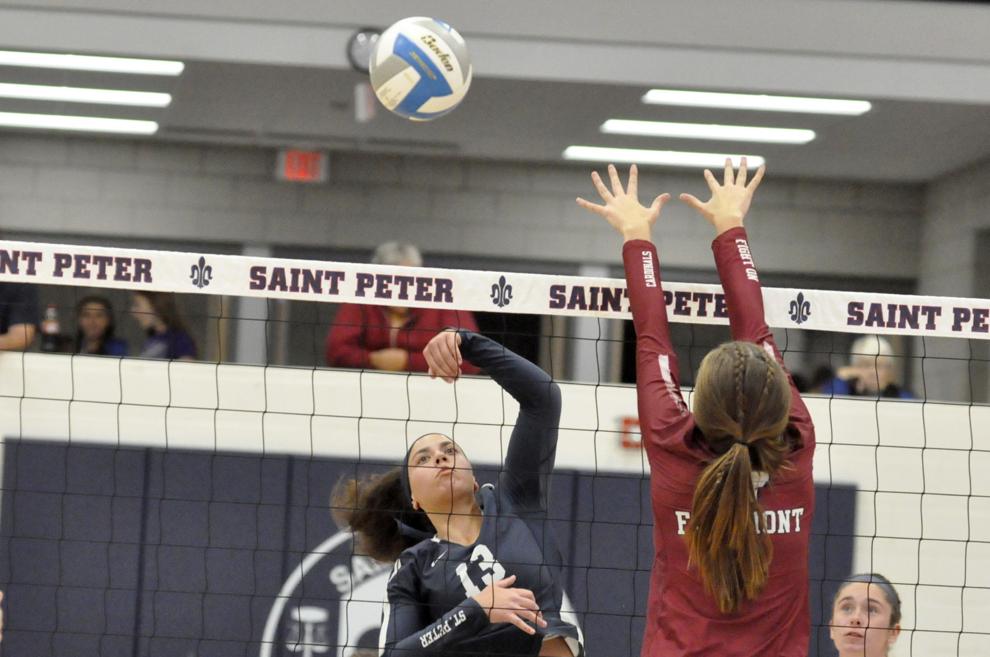 St. Peter returns to action Tuesday, Oct. 19 when the team hosts Marshall for the Big South Championship game. First serve is scheduled for 7:15 p.m.