St. Peter wrestling team earned a reversal against New Ulm on Thursday by avenging a 36-31 loss to the Eagles with a 54-24 home victory.
St. Peter also defeated St. James in the triangular 76-6. New Ulm also rolled over St. James 72-0.
"We looked good in both matches," St. Peter co-head coach Keith Hanson said. "St. James is putting a young, inexperienced team on the mat, but their kids keep working hard.
"We got some revenge against New Ulm after they beat us 36-31 in Pipestone a couple of weeks ago. We came out with a little fire in our bellies and turned the tables and a few matches."
The Eagles actually jumped to a 12-0 lead with two pins over St. Peter after two matches.
But St. Peter eighth-grader Evan Walter at 120 pounds pulled off a third-period pin after trailing 4-3 to cut the Eagles' lead to 12-6. That started a string of eight straight wins for St. Peter.
"Evan Walter getting a pin at 120 was just the start of good things for us," Hanson said. "We rolled a bunch of wins in a row and with a forfeit mixed in there we didn't lose until heavyweight, and that kid is 18-1 now."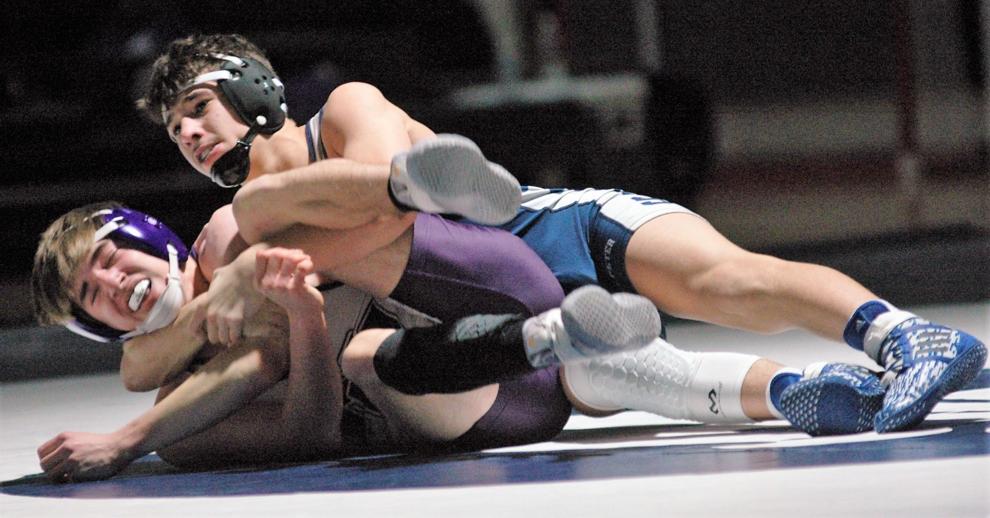 A 12-0 major decision by St. Peter freshman Naikiye Marcado at 126 reduced the Eagles' lead to 12-10.
St. Peter senior Noah Hunt won a 13-0 technical fall at 132 to give the Saints a 15-12 lead that they would never relinquish the rest of the way.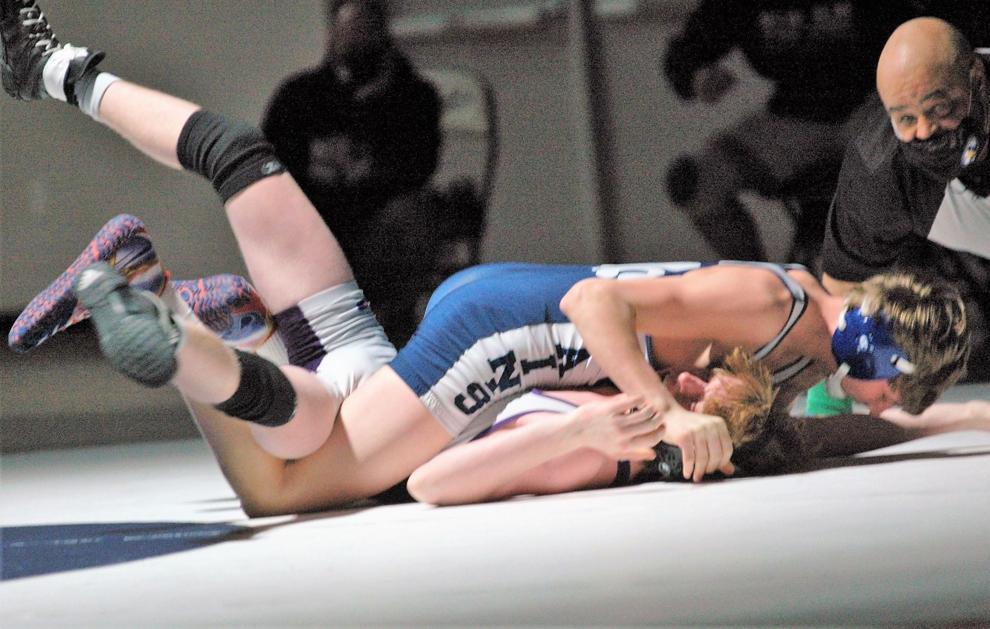 A quick pin by St. Peter sophomore Harold Born at 138 upped the Saints' lead to 21-12.
St. Peter senior Nathan Fogal at 145 won an 8-4 decision to up the Saints' lead to 24-12.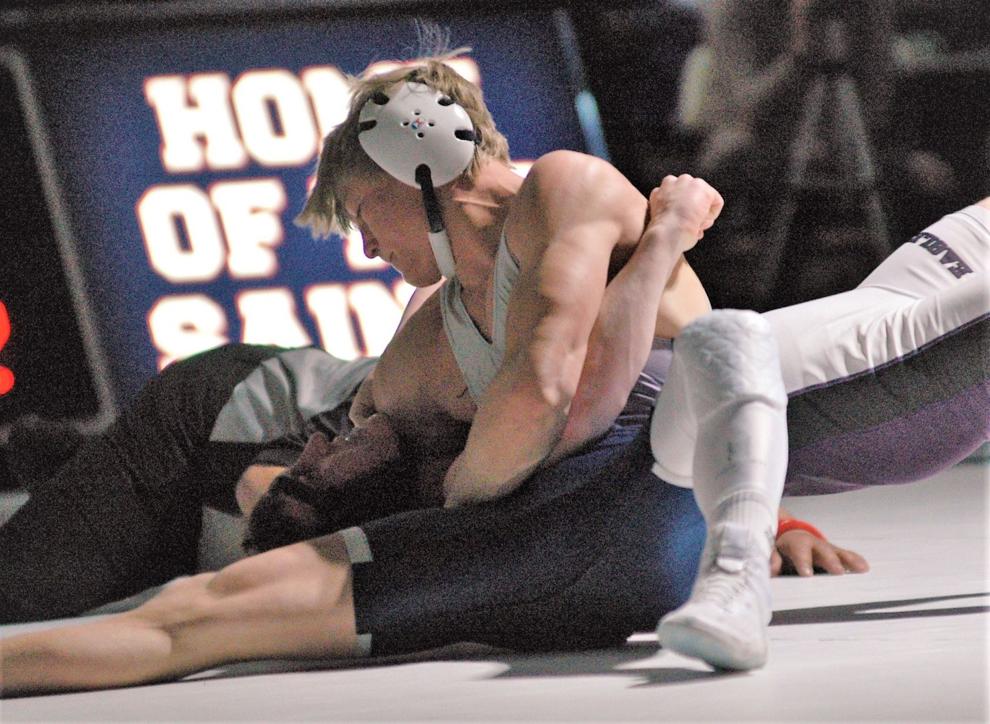 Another quick pin by St. Peter junior Brogan Hanson at 152 made it 30-12.
St. Peter junior Kole Guth won by a forfeit at 160 for a 36-12 lead.
New Ulm senior Cole Ranweiler won a forfeit at 170 to cut the Saints lead to 36-18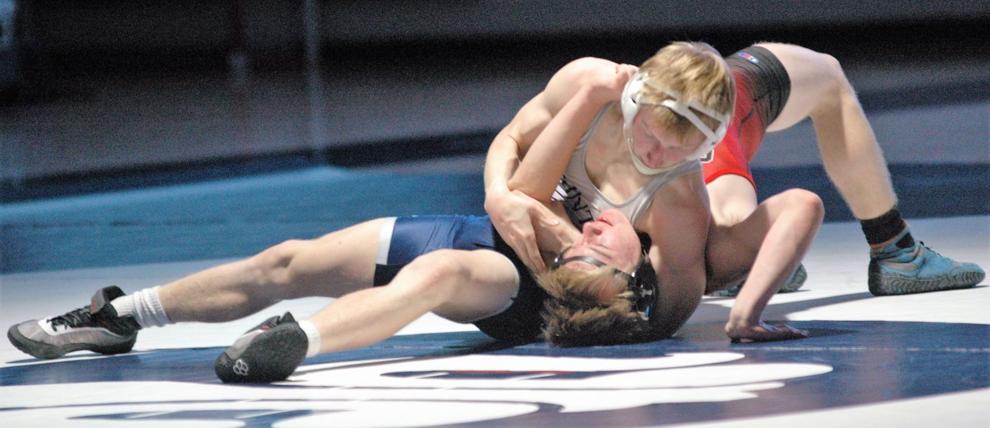 St. Peter freshman Cole Filand picked up a pin at 182 to increase the Saints' lead to 42-18.
St. Peter junior Leighton Robb rallied to pin at 195 for a 48-18 St. Peter lead.
"The two freshmen, Cole Filand and Leighton Robb, bumped up weight classes and got two big pins for us," Hanson said. "Leighton was pinned by the New Ulm guy last time."
St. Peter junior Connor Travaille won a forfeit at 220 to up the Saints' lead to 54-18.
New Ulm junior Jaden Drill pinned St. Peter senior Nathan Pettis at 285 for the final score of 54-24.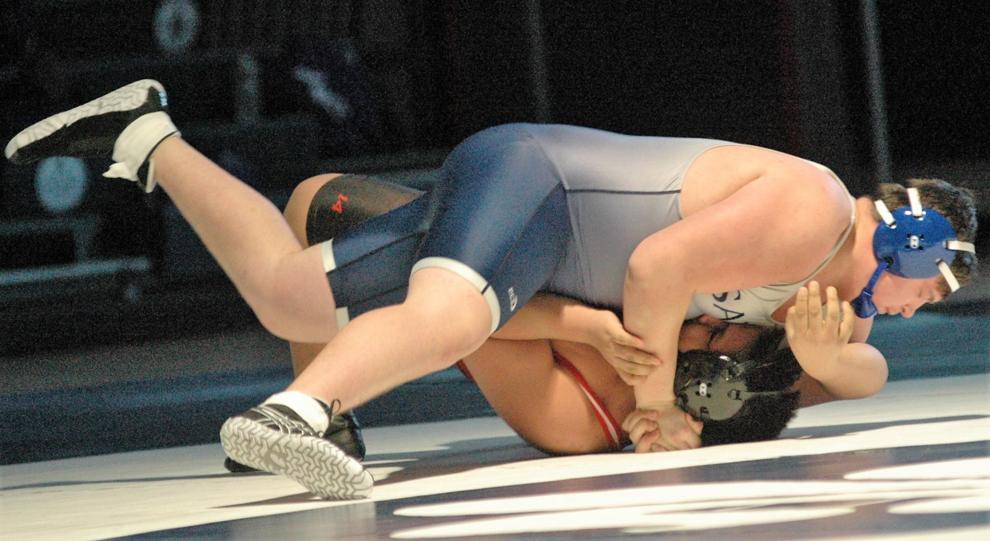 St. Peter won seven matches by pins against St. James: seventh-grader Deontre Torres at 106, Walter at 120, Hunt at 132, Harold Born at 138, Hanson at 152, junior Oziel Hildago at 195 and Pettis at 285.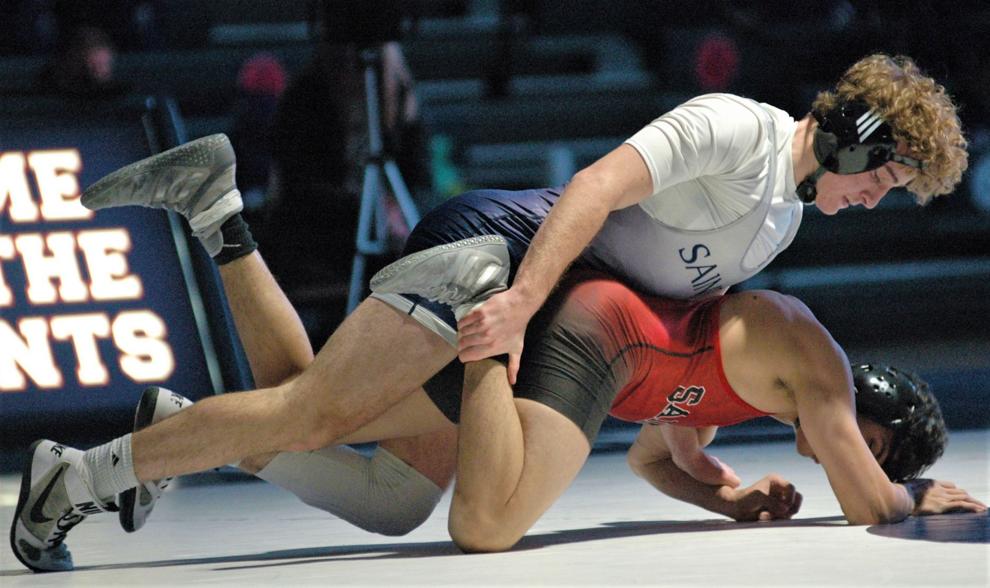 Also winning for St. Peter were Fogal by a 14-4 major decision at 145, Guth by a disqualification at 160, and forfeits by Filand at 170, Robb at 182 and Travaille at 220.
St. Peter improved to 13-7 overall and 3-2 in the Big South Conference, while New Ulm moved to 14-6, 3-2 and St. James dropped to 1-17, 0-4.
The Saints were scheduled to host a nonconference triangular with the Waterville-Elysian-Morristown/Janesville Waldorf Pemberton Grizzlies (2-7) and the Zumbrota Mazeppa Cougars (8-3) at 10 a.m. Saturday, Feb. 20. However, WEM/JWP backed out. More St. Peter spectators will be allowed than normal for parents' day. Instead of two fans per St. Peter wrestler, four per wrestler will be allowed.