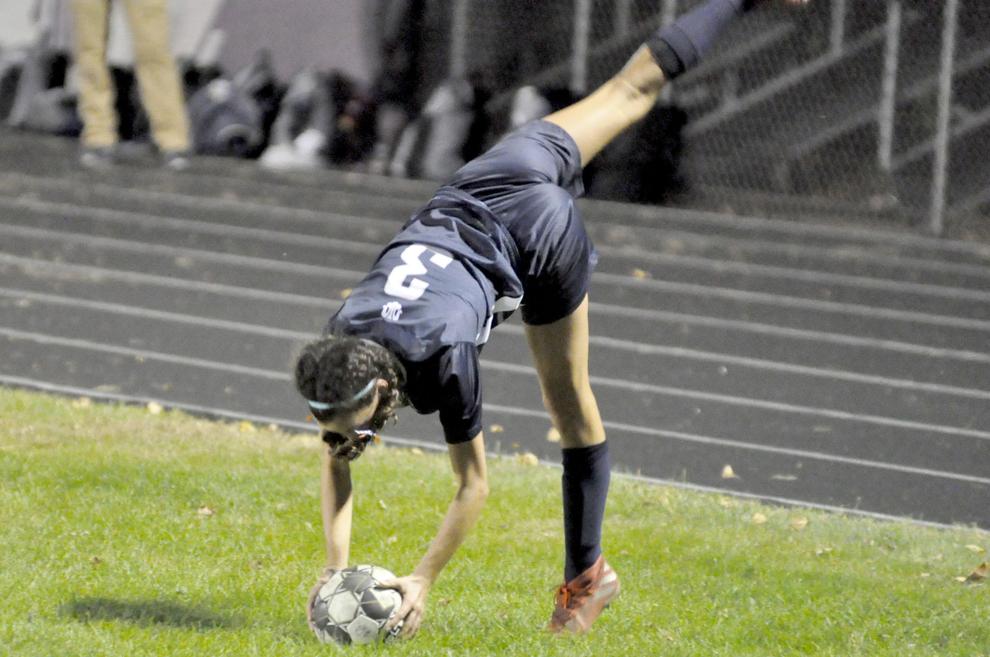 The St. Peter girls soccer team's season came to an end Tuesday night when the Saints fell to the New Prague Trojans 1-0. St. Peter battled until the final moments of the game, but despite several shots and control of the ball most of the second half, it just couldn't find the back of the net for the equalizer.
"I think late in the first half and throughout the second half, we had a lot of chances; we just couldn't capitalize on those opportunities," St. Peter coach Breanna Landsteiner said.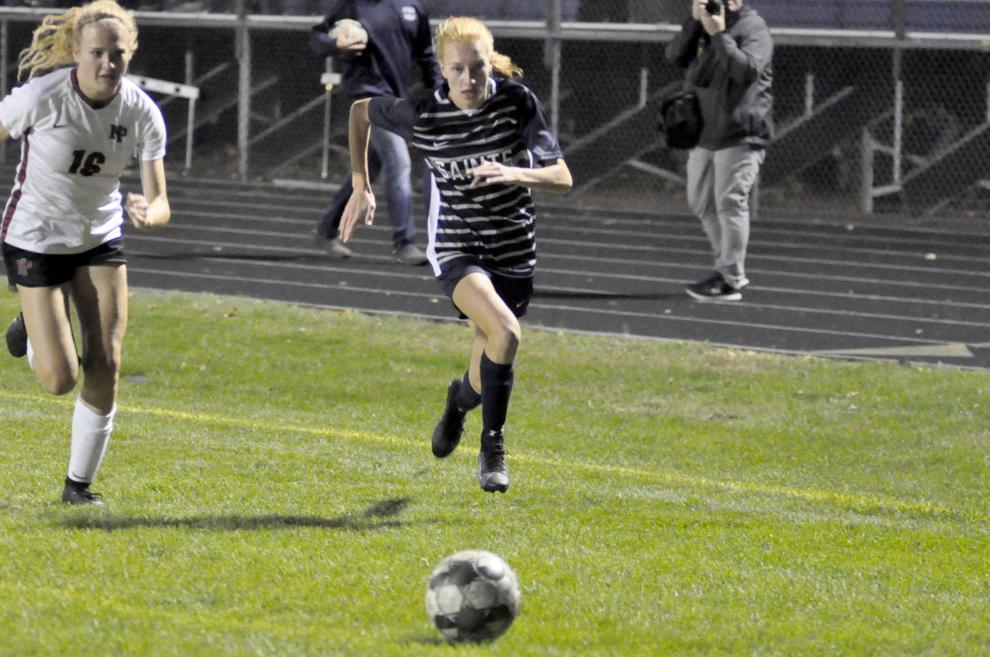 The Trojans' lone goal came in the first half after a defensive mix-up led to a clean shot.
"Their goal was just a breakdown where we failed to mark up in the box, so if we had a do-over, we'd likely still be playing in overtime now," Landsteiner said.
New Prague continually booted the ball out of play for throw ins anytime St. Peter started to produce a scoring opportunity.
The Saints had two solid chances in the second half, the first coming off a shot from forward Grace Dlouhy. She was able to find a gap on the edge of the box, and with a single defender in front, as well as the goalkeeper, she sent a shot just wide.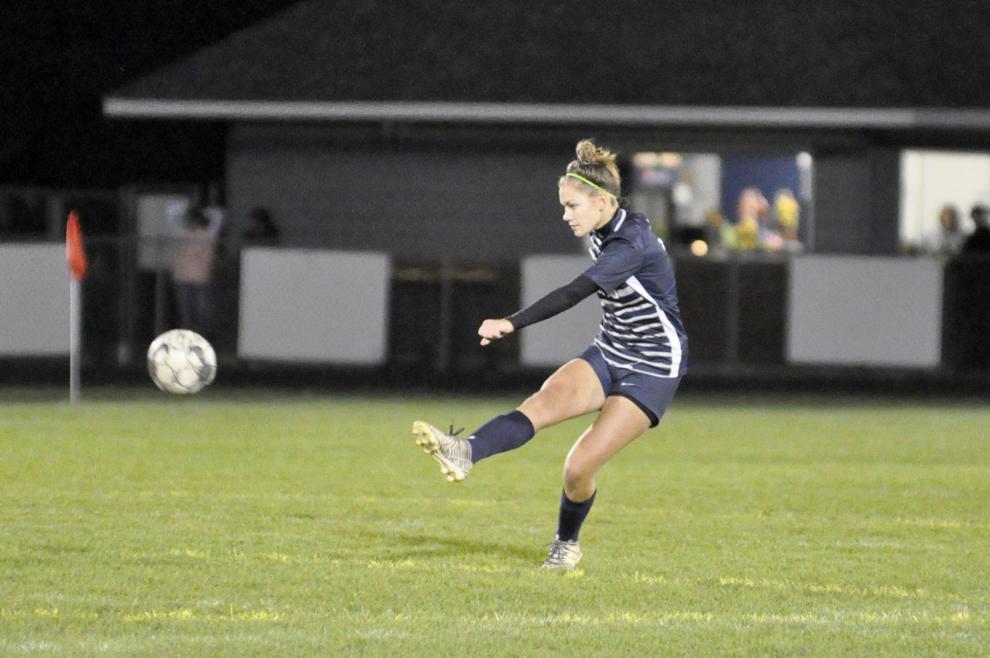 The second chance came on a free kick from just outside the box. Piper Ruble, who had scored on a similar play just last week, took the free kick and sent the ball high and right, but the shot had just a bit too much on it and sailed over the goal.
The loss ends the Saints season and is the final high school soccer game for defender Ryenne Pettis and goalkeeper Katie Gurrola.
"We're gonna miss our two seniors Ryenne Pettis and Katie Gurrola," Landsteiner said. "Katie has been in net the last four years, and it will be hard to replace her, while Ryenne has been with us two years, but her energy and spirit are irreplaceable."
Despite the season coming to a close, Landsteiner showed excitement for the future of the team.
"From day one until today, they are definitely an improved team that has learned a lot," Landsteiner said. "The best thing is we have 18 of these players coming back next year."
The final record for the Saints this season comes to 7-7-3, including a 7-3-2 record in conference play.