The Henderson Tigers proved that they're better than their record shows.
The host Tigers (1-12) picked up their first win of the season, 6-0 over the Cleveland Spiders (0-9) in the play-in game of the Region 6C amateur baseball playoffs Saturday afternoon at Cleveland.
Lefty Glenn Parker struck out 16 and walked two in throwing a three-hit shutout. Two of the hits were infield hits by catcher Keena Corona in the fifth inning and right fielder Alec Rogers in the sixth inning. One was a double by center fielder Danny McCabe in the sixth inning. All finished 1 for 3.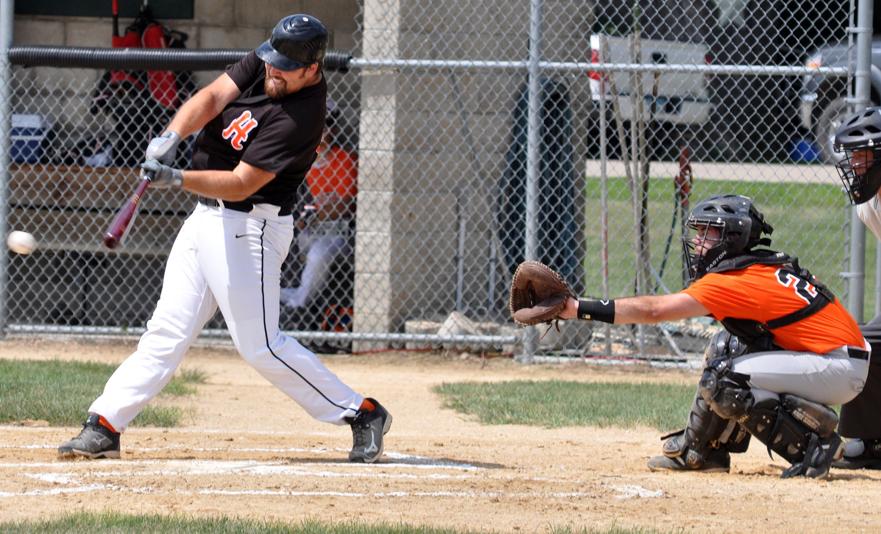 "I attacked the zone, got ahead early and located pitches," Parker said. "Curve ball and the change-up were both good and the two-seam fastball had a good tail on it."
"It's about time," Parker said. "I you play good defense, hit the ball in play, and do the little things, good things happen. It's nice to get back on track. The fielding is back on track finally. We've had a lot of rough games in the field, too many errors. It's nice to see us get back making routine plays."
Parker, 30, has been playing amateur baseball since he was 15. He played Division I baseball at North Dakota State University and amateur ball at Elko before joining his brother/catcher John Parker at Henderson three years ago.
When he was younger, he had 20 strikeouts in one game.
"I'm coming back from a knee injury, so it's the second outing pitchingwise that I've been healthy," Parker said. "I've got no cartilage in my right knee."
He had arthroscopic knee surgery just before the teams were cleared to get back playing after the coronavirus.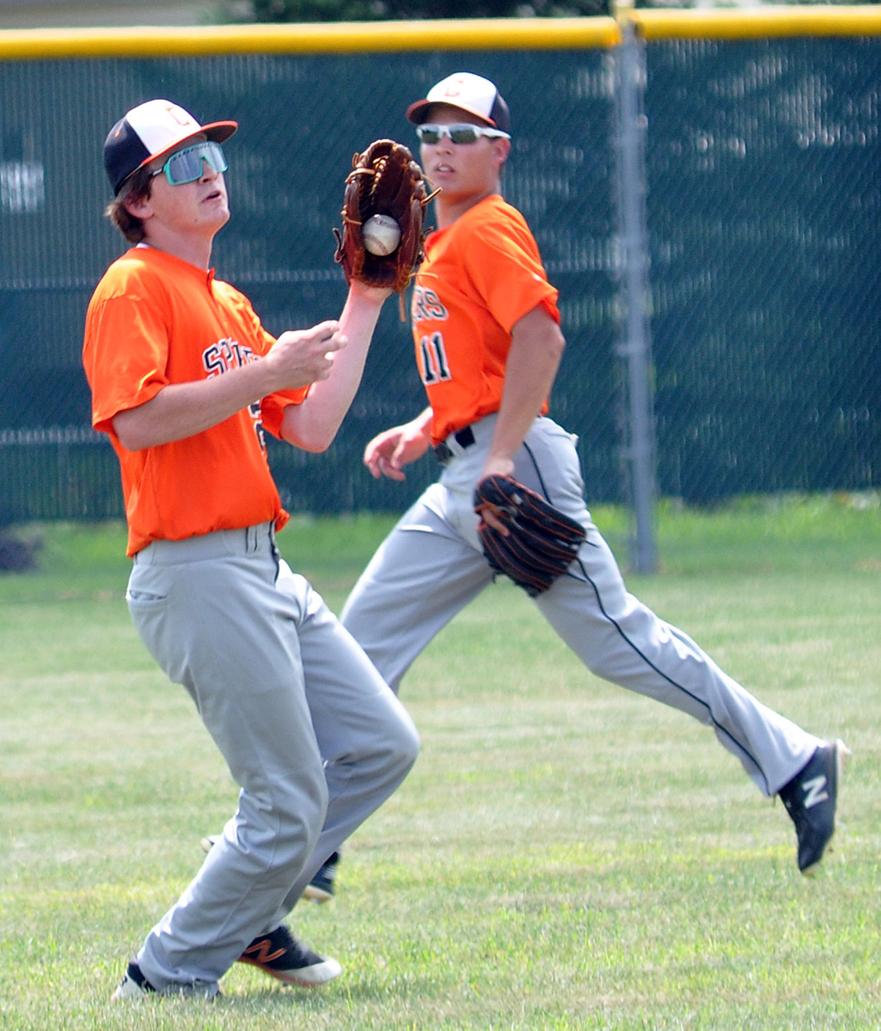 Five Tigers had multiple hits. Third baseman Hunter Stearns batted 3 for 4 with two doubles and two RBIs. Center fielder John Parker went 2 for 4 with a triple and two runs. Catcher Phil Westberg finished 2 for 4 with two doubles and three RBIs. Second baseman Philip Champagne hit 2 for 4 with a two runs.
Three Tigers had a hit each: Glenn Parker (1 for 4), Jesse Kaelberer (1 for 3, run) and Adam Arnst (1 for 3, run).
"This is the first time we started hitting balls away from the fielders," Glenn Parker said. "We had a lot of balls hit right at people."
Henderson scored in each of the first five innings.
The Tigers took a 1-0 lead in the first on a single to center by John Parker, a sacrifice bunt by Westberg and an RBI double by Stearns.
In the second, Henderson scored twice to take a 3-0 lead. Kaelberer singled to right, Arnst doubled to left, and Westberg drove in Kaelberer and Arnst with a double to left center.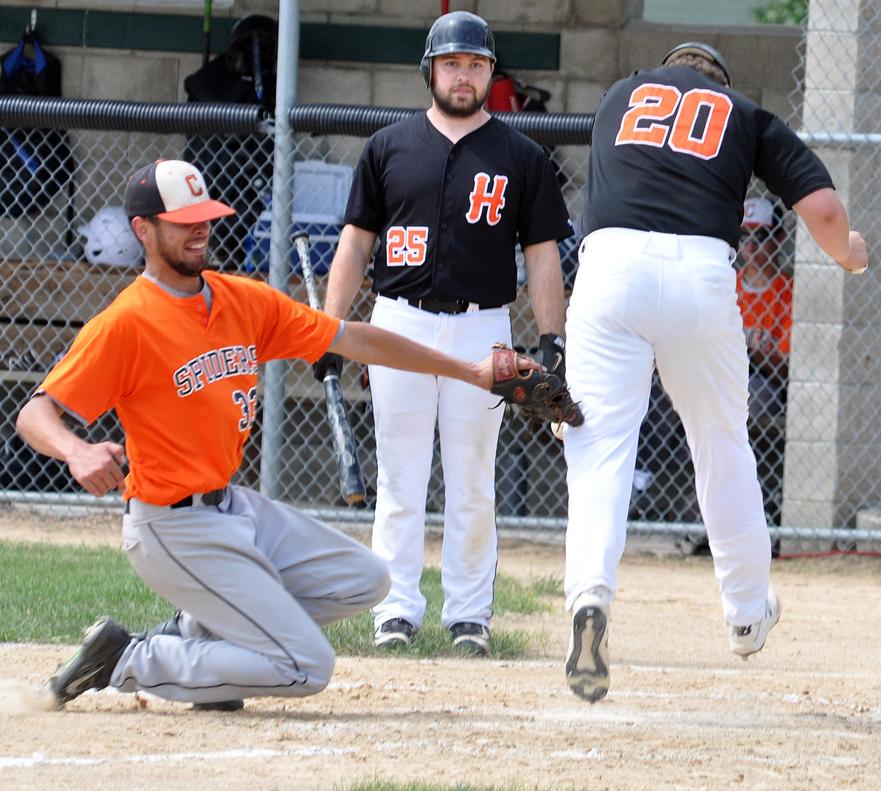 The Tigers scored a run in the third for a 4-0 lead. Champagne beat out an infield hit and went to second on a error on a pick-off play at first. Stearns grounded out to advance Champagne to third, and he scored on a wild pitch.
Henderson went up 5-0 with a run in the fourth. Parker hit a two-out triple to left and scored on a double to right center by Westberg.
The Tigers finished off the scoring with a run in the fifth on back-to-back doubles by Champagne and Stearns.
Cleveland pitcher Arlen Nett went the distance, allowing five earned runs on 13 hits, no walks and four strikeouts.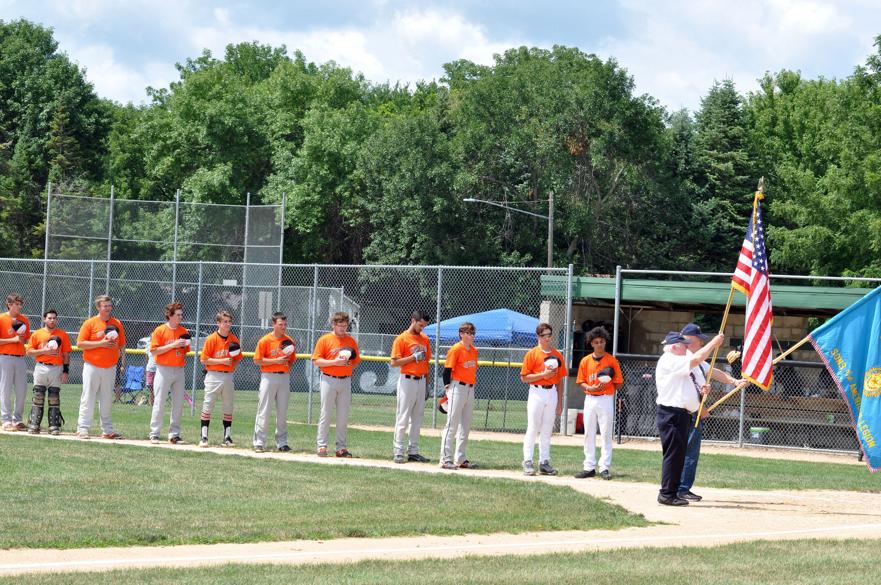 The Parkers are hoping to lead the Tigers to a better play-off run than last season when they also won in the first round but lost the last two in the double-elimination rounds.
Henderson (seeded last of seven teams in the River Valley League) advances to play the No. 1 seeded team in the 13-60 League, the Eagle Lake Expos (7-2), at 6 p.m. Sunday at Waterville.
"We'll have a tough one tomorrow, but we seem better than last year when we kind of beat ourselves," Glenn Parker said.
Eagle Lake defeated Henderson 9-1 to drop the Tigers into the losers' bracket Saturday at Blue Earth which lost to Gaylord 9-3.
Cleveland, which played four games in the last six days including losing three games in three days to Minnesota Lake 15-3, Wells 13-9 and Janesville 7-5, came in seeded last of 10 teams in the 13-60 League.