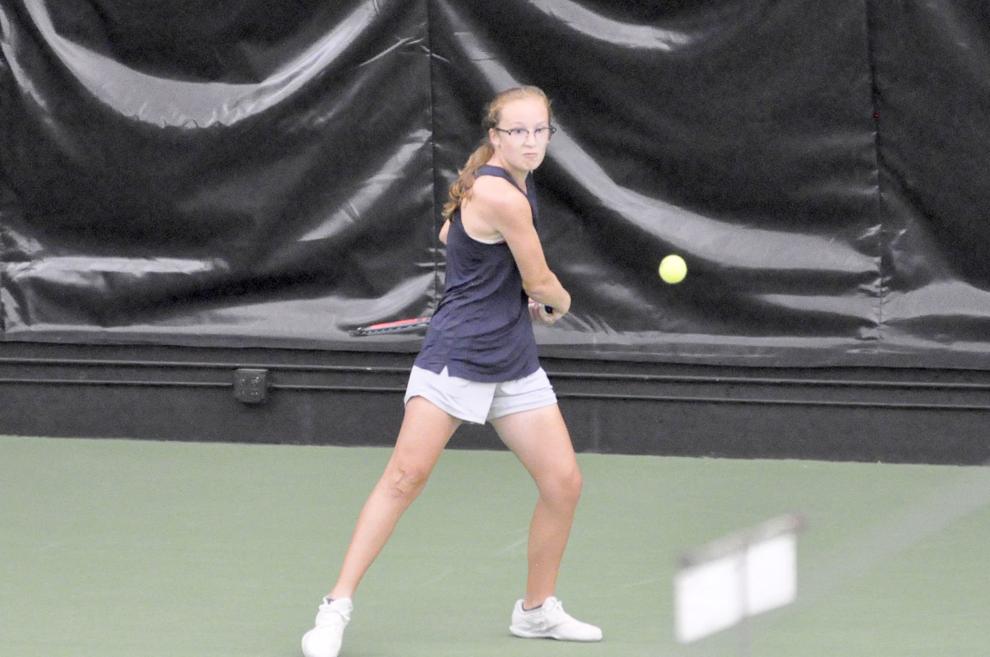 With the beautiful Gustavus Adolphus Swanson Tennis Center playing host to the section 2AA tournament, the St. Peter Saints tennis team ran into the juggernaut that is the state of Minnesota's top-ranked program, the Minnetonka Skippers. The Saints phenomenal season as a team came to an end at the hands of the Skippers 7-0, leaving St. Peter with a 17-3 record as it now prepares for individual section play, scheduled for Saturday, Oct. 16.
The Saints only losses in the regular season came to Fairmont and Pine City, both top six class A teams.
"The team played above and beyond my expectations," said St. Peter head coach Aaron Rothenberger. "This is a team that two years ago struggled against many opponents. In the past couple of years we have increased our experience on the court and mixed in some very athletic players to give us the depth that we needed to compete against all of our opponents."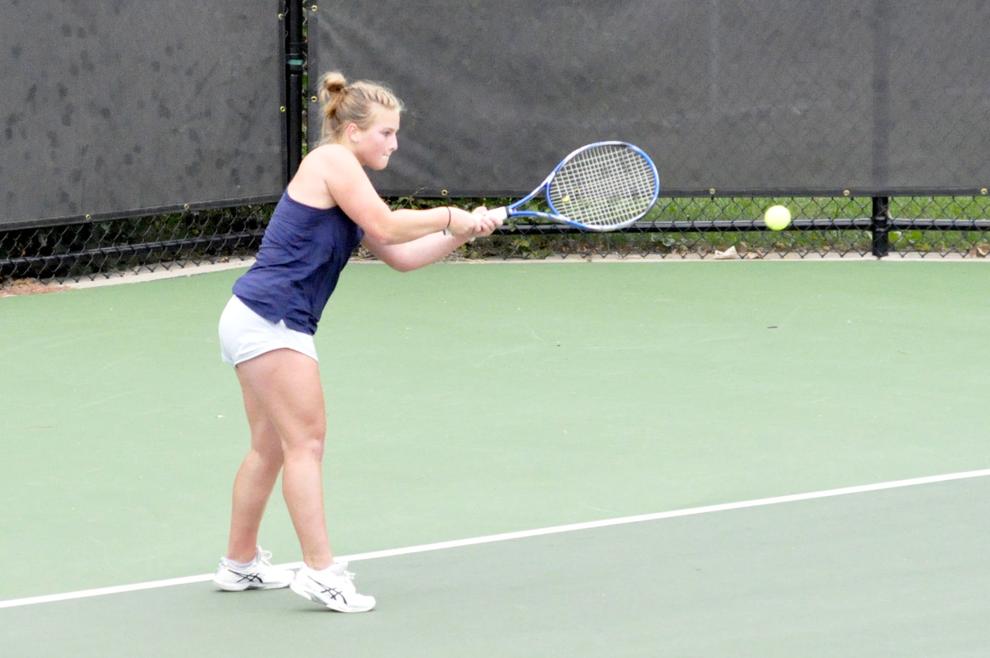 St. Peter competed valiantly in each match but were not able to come away with any wins, and in fact, were swept off the court in several shutouts. In doubles, No. 2 Rhyan Holmgren and Maddie Kamm were able to take a game in the first set but weren't able to put together another run.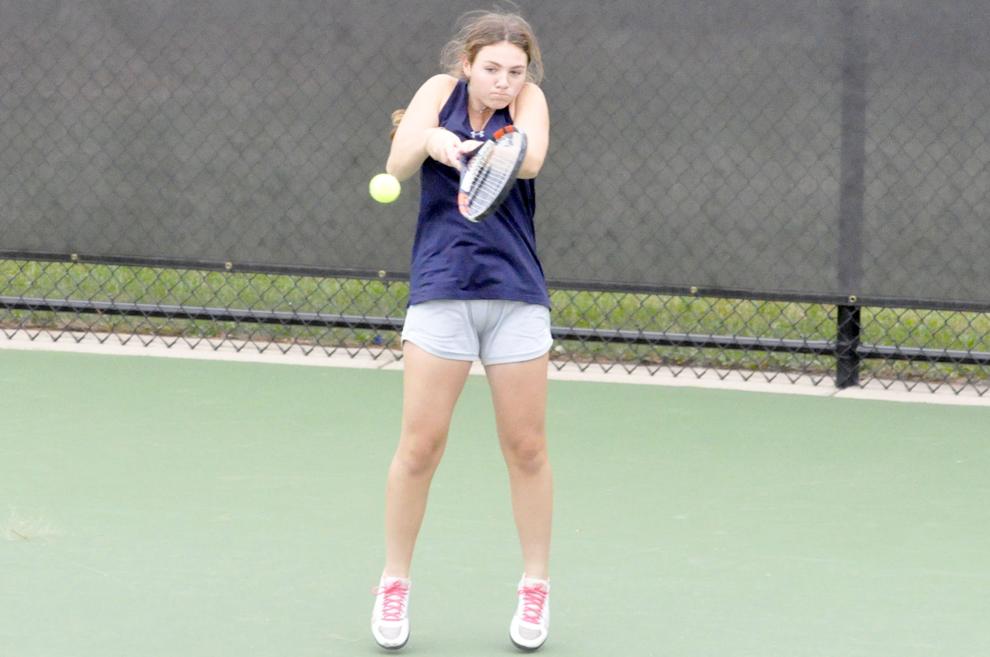 The most compelling match of the morning came at singles No. 2, where Annika Southworth faced off with the No. 33 ranked singles player in the state Meghan Jurgens.
Southworth dropped the first set 6-0 and was put on the ropes immediately in the second, going down 4-0. As she adjusted to the speed of the game, Annika found her groove and was giving her all, as she split the next two games.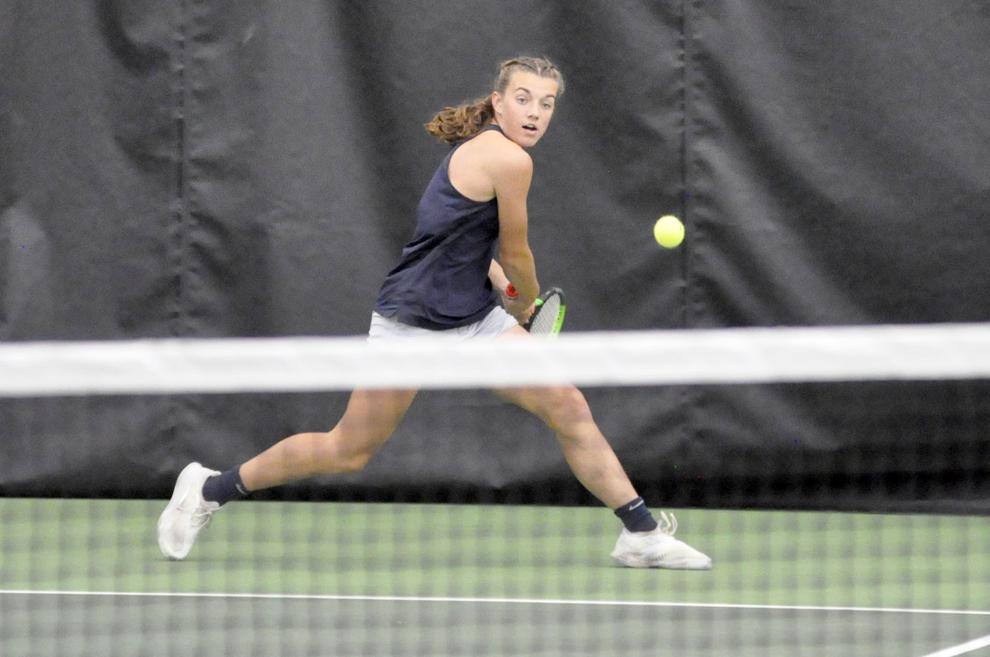 Her athletic prowess and mental grit allowed the freshman to then win the following two games, cutting the lead to 5-3. Jurgens was able to hold off the comeback, though, as she took the next game to win the match with a pair of deadly serves.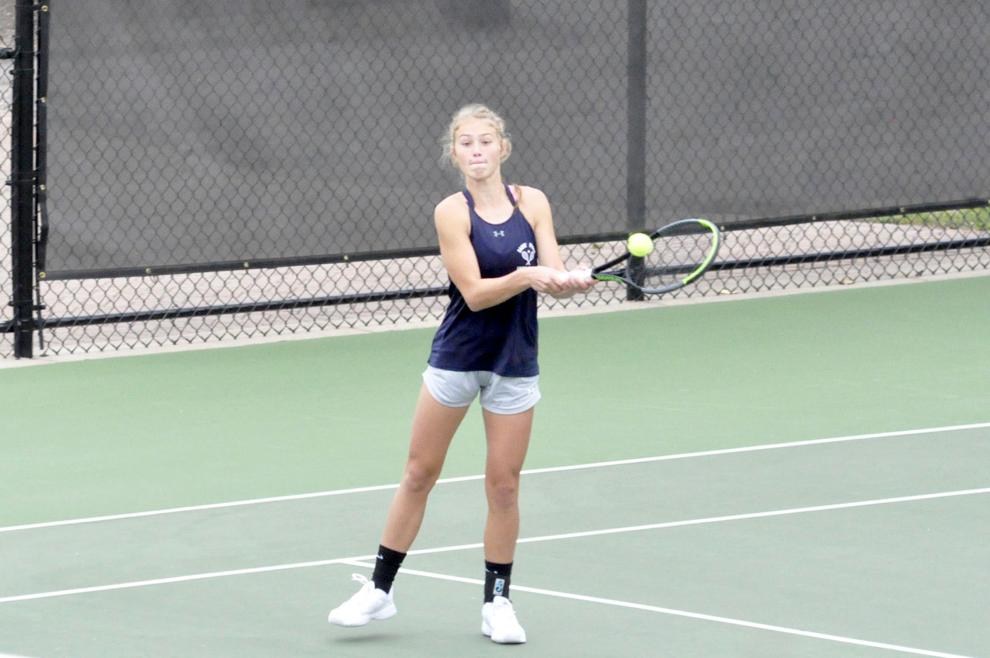 "I am proud of the positivity and leadership of the members of 2021 St. Peter girls tennis team," said Rothenberger. "They are unselfish, hard working student athletes that represent our school and community extremely well. We have many of them returning back next year and we look forward to another successful season."
Rothenberger also noted the importance of the seniors on the team. "I will miss this year's senior class, especially my two captains Josie and Molly. They did a wonderful job of leading this team both on and off the court, and I am sure their teammates appreciate their leadership as well."