St. Peter and Le Sueur adult sand volleyball and pickleball leagues are either canceled or waiting for answers, ahead of the summer season. 
In St. Peter, the Recreation and Leisure Services Department coordinates sand volleyball and pickleball at Minnesota Square Park Sand Courts (volleyball) and Veterans Park (pickleball).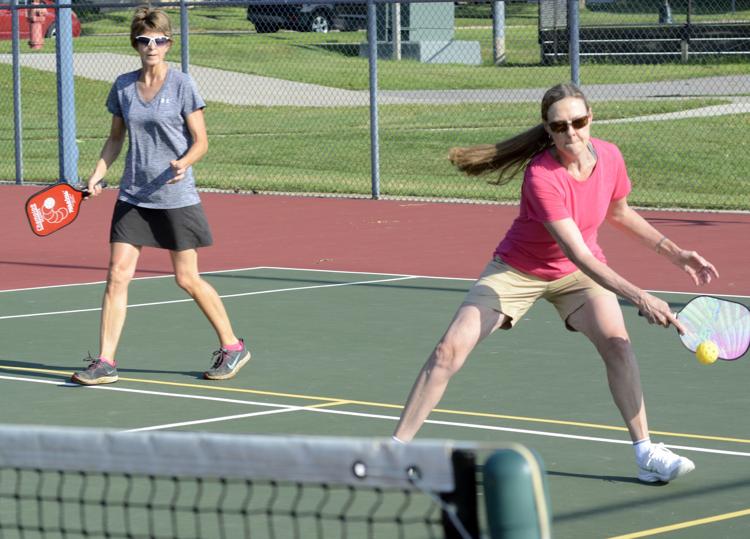 The St. Peter sand volleyball league, which was scheduled to begin in early May, is postponed with hopes of still running a league later this summer. Organizers are awaiting further guidance from the governor on youth and adult sports. The answer on pickleball in St. Peter is more clear.
"No pickleball leagues in the summer; courts are open for free play," said St. Peter Recreation and Leisure Services Director Joey Schugel.
Le Sueur Recreation is in a similar boat.
"At this time, all of our summer programming has been canceled through June," Le Sueur Recreation Supervisor Alyssa Pink said. "The virus has postponed our summer activities, including the adult volleyball league, and has closed the indoor pickleball court. The adult volleyball league has not been rescheduled at this time."
Le Sueur has one outdoor volleyball court, one indoor pickleball court and one outdoor pickleball court. Only the outdoor pickleball court is open at this time.
Tri-City United Community Education does have any adult volleyball or pickleball leagues over the summer.
Adjustments
For a lot of active residents, the summer wouldn't be the same without volleyball and pickleball.
Jennifer Wilking, who plays for the Honda Luther team, has been playing sand volleyball since the St. Peter league started three or four years ago.
"So far, it has been tough without any of the sports going in," Wilking said. "It has always been a great time to get out and do something active with friends and a way to get to meet other people. The competition has always been fun. I miss being able to get together with my teammates."
Wilking said she likes "being able to be outside, and the difference between playing on hardwood and on the sand. The sand makes it a little tougher, but it's a fun challenge."
Schugel and Pink agree that players would miss the socialization.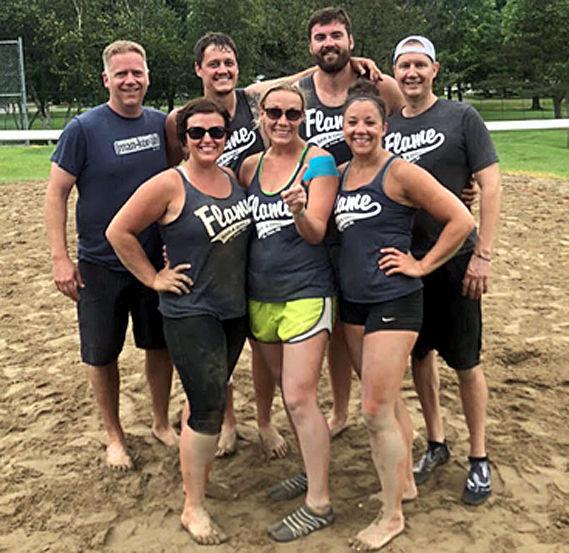 "The biggest thing participants of sand volleyball and pickleball would miss without play this summer is the socialization that comes from these activities," Schugel said. "That is one of the biggest draws for participants. These are truly recreational activities, and they bring great joy and comradery."
Pink said, "I know that pickleball and volleyball are big social activities for our adults, and I know they will be missing that social and physical interaction. The big difference with volleyball and pickleball is that pickleball can be played with just two people. So they are on opposite sides of the net with very low risk, since they are social distancing. There is no way to social distance when playing volleyball and more people are needed, so it invites groups which is not allowed at this time."
While the indoor courts are closed in Le Sueur for now, the courts are open for practice in St. Peter, if users can adhere to social distancing guidelines with no gatherings of 10 or more, per the executive orders from the governor, Schugel said.
He added that they could eventually be allowed to play matches "if restrictions are lifted and guidance from the Minnesota Department of Health, the governor, and the State Amateur Sports Associations put a plan together to help guide a return to sporting competitions."
Chances
Schugel said, it's "Hard to say" when it comes to the chances of playing matches this summer.
Although many other summer recreation events have there been canceled this spring, Schugel said, "We have worked hard to adapt many programs to still have opportunities for the community to participate."
Activities can be found in the 2020 St. Peter Summer Recreation and Family Education brochure: www.saintpetermn.gov/DocumentCenter/View/706/Current-Season-Brochure?bidId=
Pink coordinates the Le Sueur outdoor volleyball court near the tennis courts at the high school for the adult league that usually plays in the summer. She noted that there is not any league for pickleball, regardless, so other than the indoor court being closed, there isn't too much change there.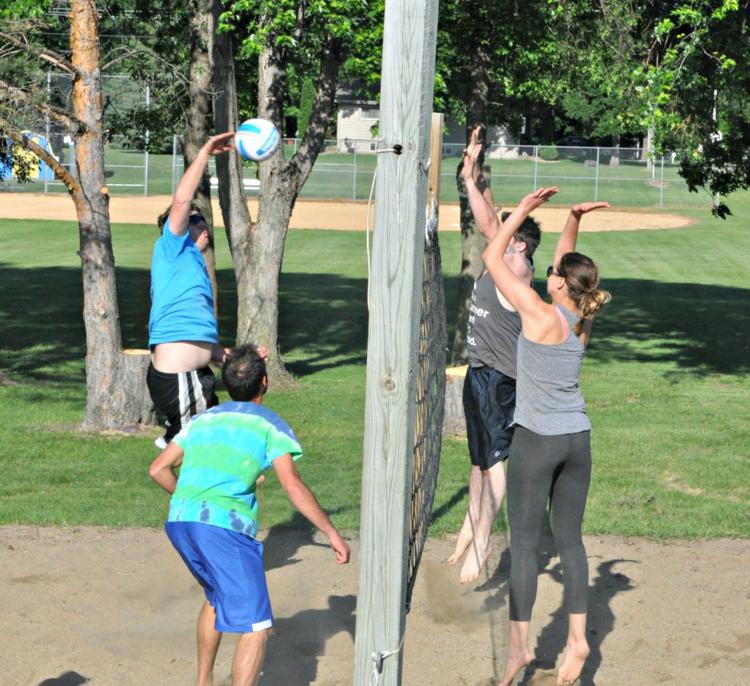 "The pickleball courts are usually open to the public on a first-come, first-serve basis and for pickup games. There is no league for pickleball.
The outdoor volleyball court, though, is closed. And until that can change, and it's ruled safe to play competitively, it means the league will not take place. Pink is not sure what it will take to reach the point where it's safe to play.
"That's a difficult question to answer, as we all are still learning about how this virus is transmitted from person to person," Pink said. "I imagine when we no longer need to social distance, we can resume running the adult volleyball league. This virus has impacted many activities and events the city was planning on offering this summer, and it continues to be a challenge for us all."
Le Sueur did not publish a summer recreation guide, but residents can call the Recreation Department for information at 507-665-3325.