It could've been worse.
As bowling alleys across the region began to shut down, as part of a statewide effort to slow the coronavirus, owners considered the losses to come from missing the last month or so of the league season. But as it becomes clear that the closure of entertainment venues, like bowling alleys, will continue for weeks and maybe months, the bowling community says it's better to happen now than, say, September, ahead of peak season.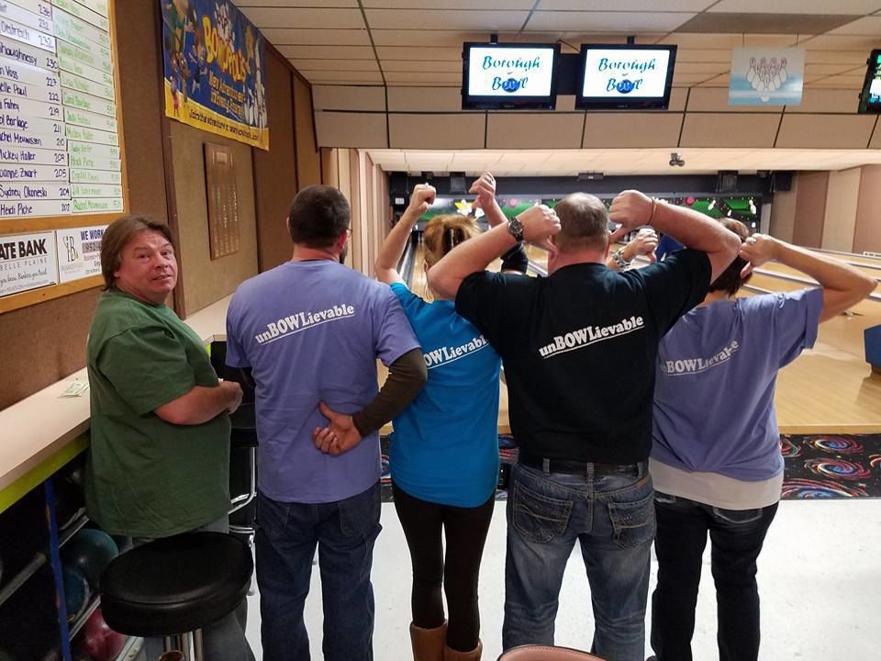 "During league season, that's when we make our hay; in the summer time, it's always kind of slow," said Jim Plonske, owner of The 300 Club in Le Sueur. "As far as bowling proprietors are concerned, I guess we're thankful it happened this time of year, instead of maybe the fall. But we are losing a couple crucial, critical months."
While the summer months tend to be slower at lanes across the region, and some even shut their doors at that time, the loss of the spring bites, and having no income in June and July would certainly be worse than having slow income. Alley owners seemed to agree the shutdowns were fair, but most are feeling apprehensive about what's to come.
"I think it had to be done," said Terry Heilman, owner of Jesse James Lanes in Northfield. "Obviously, it's a terrible disease. If they can come up with a vaccine to treat it or prevent it, that would be great. I hope people would then have confidence in coming back."
Early end to season
Le Sueur's Plonske noted that league bowling is his business's No. 1 source of income. The season generally runs from early September through mid-April, and while the end of the season could potentially be taken back up in the summer, if alleys can open then, there may not be an interest in doing so.
In Owatonna, SpareTime Games Manager Tyler Stenzel said he is getting an indication from bowlers that they won't want to reschedule the end of the season. He said he'll talk to bowling league secretaries after alleys are able to reopen.
"We're managing, for the time being," Stenzel said of SpareTime. "The thing that's big for us is we'd like to have our leagues back in here. It's a lot of fun and they draw a big crowd."
SpareTime makes its money through a number of sources, including league season, but also a growing restaurant, plus a number of large events and gatherings. The timing of the closure isn't as crucial as it might be for some smaller operations.
For Dan Seys and his alley, Janesville Bowl in Janesville, the league season is the alley's main source of income. His business, a small one run by himself, his wife Judy, daughters Laura and Katie, and granddaughter Kaylee, usually closes for the summer months anyway, except maybe one day a week. So while the timing could be worse, it still stings to lose the last four or five weeks of league.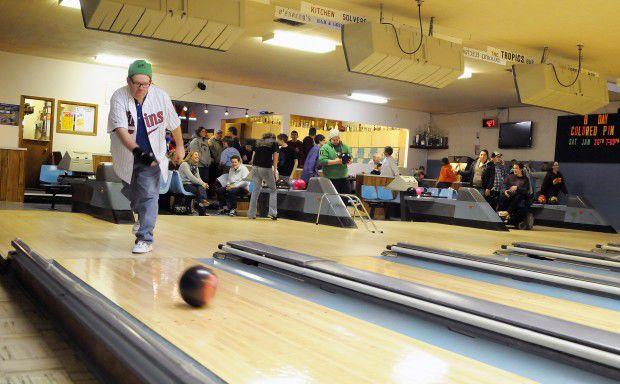 "I was close to getting done, but I'm still about to lose some important time," he said.
It's a similar circumstance for Heilman in Northfield. He said, prior to the shutdown, the lanes were "extremely busy," recording something close to record profits in February. He said about half his business is from league, so losing late March and early April hurts, and potentially having no business in the summer isn't going to help anything.
"At this point, I think people are going to be reluctant to come back even if they do give the all clear," Heilman said. "It's going to be extremely hard on our business, because there isn't much you can do as far as social distancing."
Concerns
For some alleys, closing down is a hitch in the step, but for others, it could be seriously detrimental. Plonske isn't sure just how much impact closure will have on The 300 Club, but the longer it lasts, the more intense it will be.
"It all depends on everything," he said. "I have my idea, but it's like with everything, everyone is concerned. The longer (closing) happens, the more people become unemployed. I'm not trying to be doom and gloom, but it's crucial we take care of this situation."
Heilman is in a similar boat.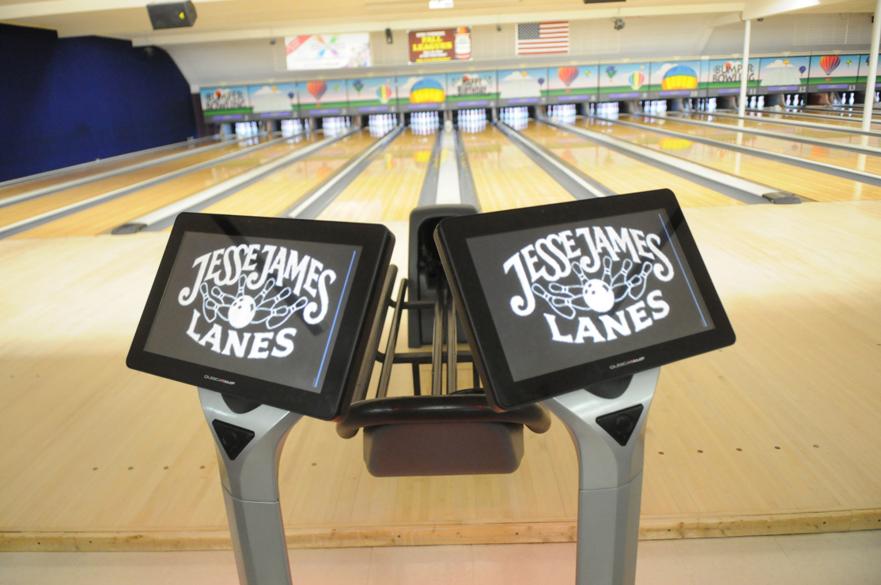 "We have not done any research as to how much this is costing us on a daily basis," he said. "Obviously, it's costing a lot, but I can't tell you right now what the damage is going to be."
The federal and state governments are working on packages to help small businesses, like bowling alleys, get through the closure and/or lower traffic periods, as the pandemic continues. Whether the best option on offer will be low-interest loans, or if there will be something more direct, like grants, is yet to be seen.
(The damage) depends on if there is going to be any stimulus package from the government or not," Janesville's Seys said. "I'm definitely going to lose on the deal; I'm not sure how much until I know for sure what's going to happen."
For a larger alley, like SpareTime, even after league season, there are a number of large events, associated with graduation time and summer activities, that would normally bring in revenue. If those events in May and June start getting cancelled, the issue expands.
Getting by
A few of the area alleys are still offering food service, while doors are closed. SpareTime continues to offer its regular menu, plus specials, for to go orders. The 300 Club is doing the same.
"Because it's still allowed," said Plonske at 300 Club. "It's not covering all of our bills, but it's prolonging the end result. It's making us be able to last longer hopefully."
Stenzel said it's not quite as urgent as SpareTime, where the owners are mostly just trying to keep their managers and cooks working.
"We basically just have all of our managers here, our cooks, just to keep them having something to do," he said.
Still, staff cuts are necessary most places. SpareTime has temporarily laid off all of its staff, beyond managers and cooks; that's a couple dozen workers cut. Jesse James in Northfield and The 300 Club also laid off their staffs. Janesville Bowl is run solely by the family, so the only one missing out on her hourly paycheck is granddaughter Kaylee, who also is likely to see the end of her senior year at Janesville-Waldorf-Pemberton converted to online.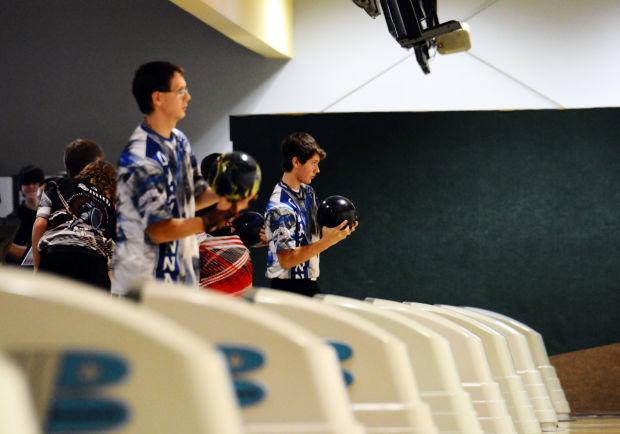 At SpareTime, Stenzel said the team is trying to be proactive, as it waits to open again.
"We understand it, and we want to take all the precautions we can with this unfortunate scenario," he said. "We're also using it as a time to innovate and come up with new ideas while we are closed. We've looked at changing some things, aesthetics, for when the customers return."
Heilman, meanwhile, who has ran Jesse James Lanes for 43 years, said, only half jokingly, that he might "have to retire." But then again, retirement accounts are likely to take hits this year, too. He just hopes things can go back to normal soon.
"It's both scary and frustrating," he said. "It's definitely frustrating, of course, and it's scary to think what the future might hold for a lot of businesses, whether bowling centers or not."