Town team baseball memories remain abundant among the Melius clan, despite having folded up the Winthrop Eagles some seven years ago. Life, unfortunately, moves on. But baseball never dies.
It's a great sport, with rich ties to small-town Minnesota. Pockets of great town ball fun and talent remain, particularly in the St. Cloud area and in the western core of the Twin Cities. Jordan's Mini-Met remains a popular, historic park for many of us. But go west to Fairfax and unheralded Memorial Park or follow the passion which stoked when Tink Larson Field in Waseca saw its historic grandstand go up in flames, and you'll find great town ballparks, fine communities, dedicated souls to the game.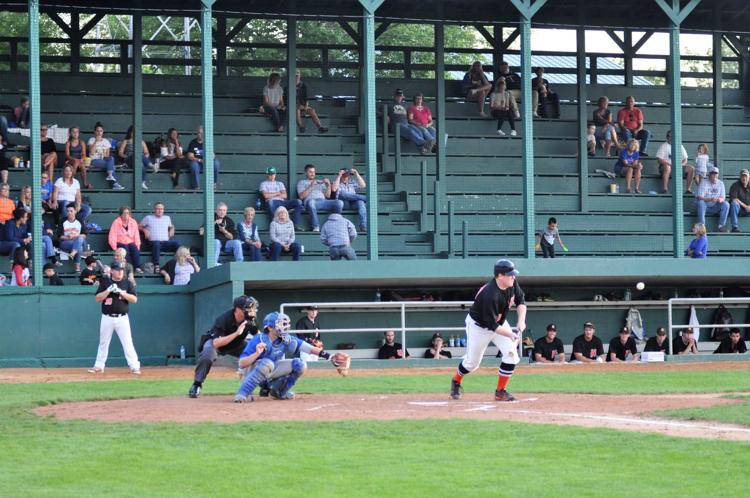 And no state does it better. Some new teams even come forward, like last year's Janesville Jays and Eagle Lake Expos.
I don't have any great answers for why some communities keep their town teams going and thriving. I do sense why some toss in the towel though. In Winthrop, the reasons were diverse, ranging from a baseball field without a watering system to competition for ball players in neighboring Brownton, Gaylord, Gibbon and Fairfax to — and trust me on this one — young players needing to move closer to the Twin Cities for better job opportunities.
Yup, student loan debt plays a role, even in town ball. But that's a story for another day.
Last fall I attended the Minnesota Amateur Baseball Hall of Fame in St. Cloud. It was my first return to the banquet and induction ceremony since 2004, when my father, Louis "Pud" Melius was among the honorees. Dad considered it the highlight of his life. I didn't take offense, since he and Mom had a household of kids.
Even in town ball circles, things can sometimes get a little political, and the campaign of some prospective HOF members can attempt to muster up as many letters of support as possible to throw some weight into the decision-making process.
I wasn't going to go that route for Puddy. He was 88 and time was running out. So, after Winthrop made a surprising state tourney run in 2003, the community's only second berth and first since 1956, I nominated him. My letter said there would be no campaign; he deserved to be in, those who knew amateur baseball in the region knew it, and that was the message.
So, 2004 was Puddy's turn.
Dad was a good player, better manager, and prolific fundraiser in his day. Winthrop's heydays were during the old Western Minny days, when semi-pro players brought their talents into rural Minnesota. Pud and his good friend, Rueben Witt, would recruit ball players in several states, once coaxing the majority of an Oklahoma State NCAA team to put on Winthrop uniforms.One season in the mid-'50s, Pud and Rueben put together a budget of $12,000 and spent that and more. That was a hunk of change back then.
One of Rueben's favorite stories was taking the train to a small town in Wisconsin, in need of a weekend pitcher, bringing the prospect back to Winthrop. Trouble was, the guy was no good, and Pud and Rueben paid for his train ride back home.Yup, baseball memories. Some are leaving us. But many remain.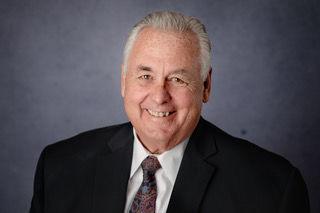 The Hall of Fame class of 2018 had plenty of those stories. And it was a very familiar group. I had personally played against four of the five inductees: Dave Hartmann, Arlington; Randy Heidmann, Gaylord/St. Mathias; Gary Hess, Fairfax; and Bruce Rosenau, Hutchinson. The fifth inductee was Myron Bennett of Hadley.
I had hoped to do a story on Hartmann, now of Le Sueur, for one of the publications I used to manage, the News-Herald. I interviewed Dave briefly at last summer's Minnesota Amateur Baseball Association tournament in New Prague, with intentions of doing a sports feature. Never happened, for a myriad of reasons.
Maybe it was because I always considered Dave an Arlington A's legend, and we didn't cover that Sibley County community. (Or maybe I simply had too much on my plate. I'll go with that one.)
And he was. The A's claimed five state tourney titles and have qualified for 24 state tournaments. Dave played a role in many of those, either as a player, coach or board member.
Yet, my favorite personal memory of Dave — and he might be calling me on this one — was when in 1977, as a 20-year-old player-manager of the old Gibbon-Winthrop Orioles, we ousted Arlington in the first round of the former Ara Wilson League playoffs. And that was a monster A's lineup. Arlington had been to the state in '76, went again in '78, and finally won a state title in '79.
That lineup, if I recall, had Duke O'Brien and Mike and Dave Hartmann in the 3-4-5 holes. But at the Winthrop park, with a short 284-foot left-field fence, we twice walked Mike (a righty) to pitch to Dave (a lefty), due to a 325-foot right-field fence. Dave, quite the competitor, wasn't happy, as our right-hander Steve Shult (who went on to Mankato State) was going to pitch to Hartmann's left-handed bat.
And, twice, it worked for us. One remembers those battles, those days on the field, mixing it up with teammates in the dugout. Hartmann recalled them too at that 2018 HOF banquet.
"I remember growing up and how I liked the game of baseball," he told the crowd. "We played morning, noon and night."Hartmann grew up watching and then playing alongside the likes of Larry Klunder and Jim Stoll, both earlier Hall of Fame members.
"They made us all better players," Hartmann said, then echoing what so many of us share. "Baseball for me is all about relationships. And now I've had a chance to be on the (MBA) board. And I love it."
Others from the region who've also entered the Minnesota Amateur Baseball Hall of Fame include: Earl "Brody" Broadbent, Elysian, 1975; Joe Driscoll, Le Sueur, 2013; Marvin Fiemeyer, Courtland, 1973; Richard Grundhoffer, Montgomery, 1991; Raymond Hoffmann, St. Peter, 1998; Tom Jameson, Le Center, 1981; and Tink Larson, Waseca, 1989.