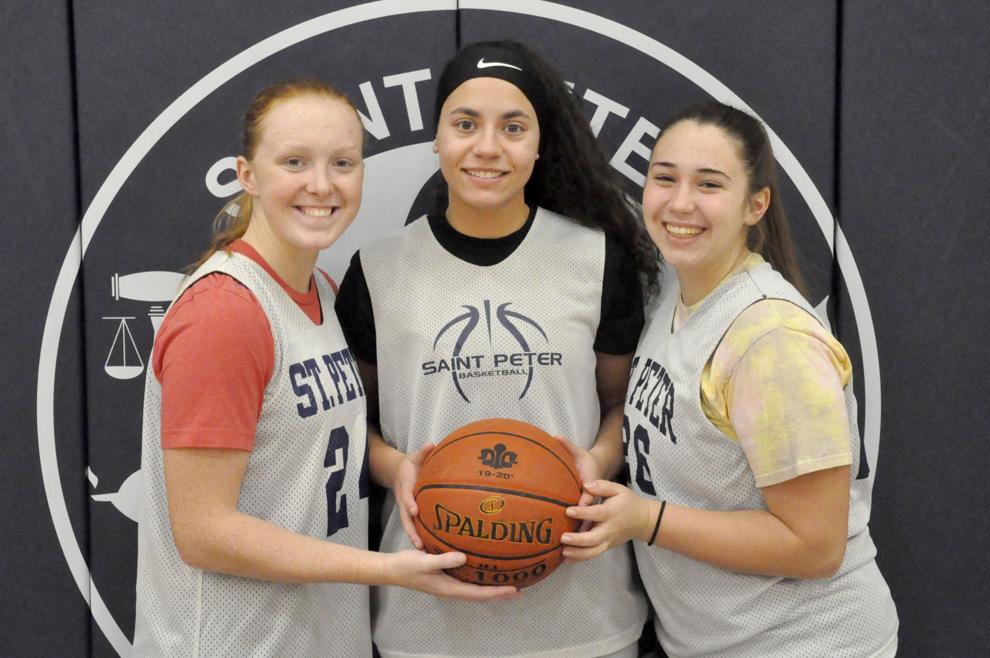 After a year filled with uncertainty and ever-changing rules and restrictions, the St. Peter girls basketball team captains, Josie Wiebusch, Lilly Ruffin and Grace Remmert, are thrilled to be with their teammates as they finalize preparations for the 2021-22 season.
"It felt really good playing with everybody again," said Ruffin. "I think this team has a lot of potential and I'm excited to see where this season takes us."
With a week of practice under their belts, it has become clear to the leaders of the team that this squad has a lot of potential, despite a lot of youth.
"A pretty experienced team this year," said Remmert. "We have five seniors and even our sophomores have experience at the varsity level, so everyone will be able to do their part and give back to the team."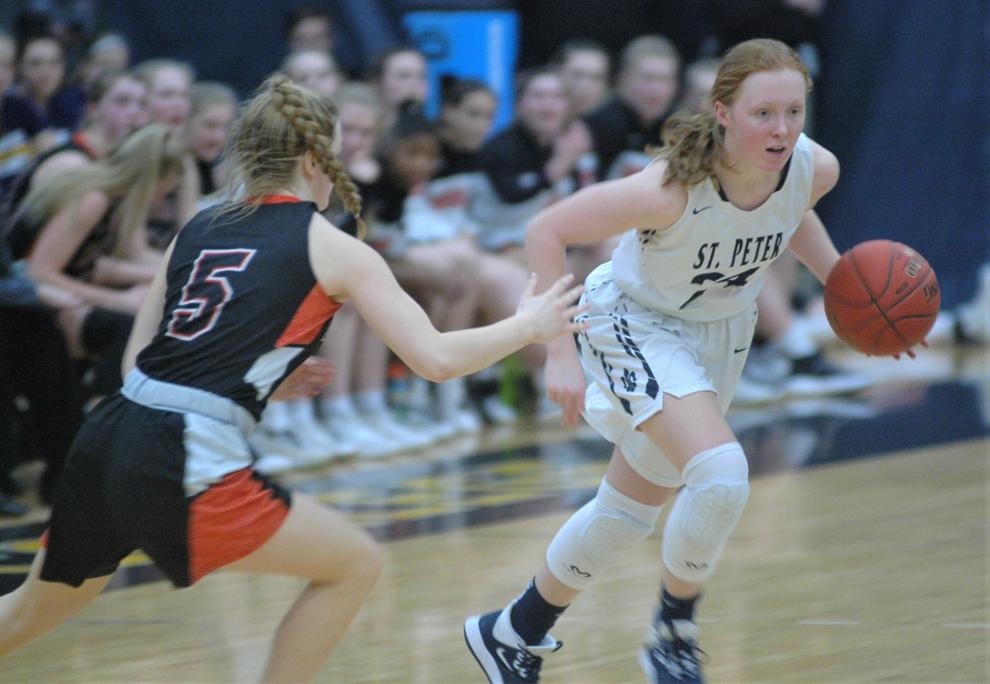 Wiebusch added, "We are young but experienced. It will be fun to see how we all play together this year."
Last season, the Saints finished with an 8-7 record and the year came to a close with a playoff loss to Waconia, but the return to a more normal schedule has the team enthusiastic about the season.
"I'm excited to play new teams and old teams we weren't able to last year because of COVID," said Wiebusch.
Ruffin added, "I'm excited to play some teams we haven't before like Providence (Academy) and Minnehaha (Academy) and just see how well we do and how far our talent can take us."
As they prepare for the start of the season, the captains reiterated how important being role models for the team.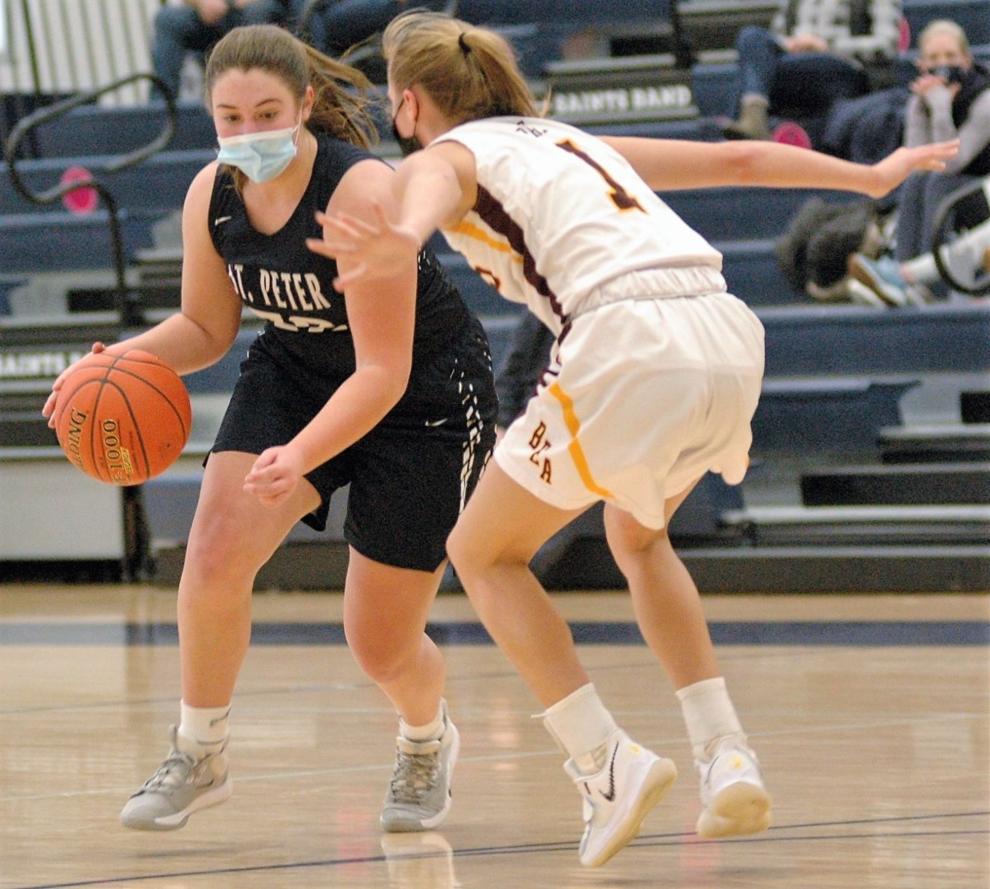 "Our team chemistry is really great and overall I know we are going have a fun team this year," said Remmert. "My role is to make sure we are all having fun but maintaining our intensity."
"I need to be a leader," added Wiebusch. "If they have questions I need to be there and make sure we have fun, but also ensure we are doing what we need to be doing."
Ruffin noted, "For me, I need to lead by example and make sure the team is doing their best every night."
The season officially begins with a road game Friday, Dec. 3, when the Saints take on Mound Westonka with tip-off scheduled for 7 p.m.