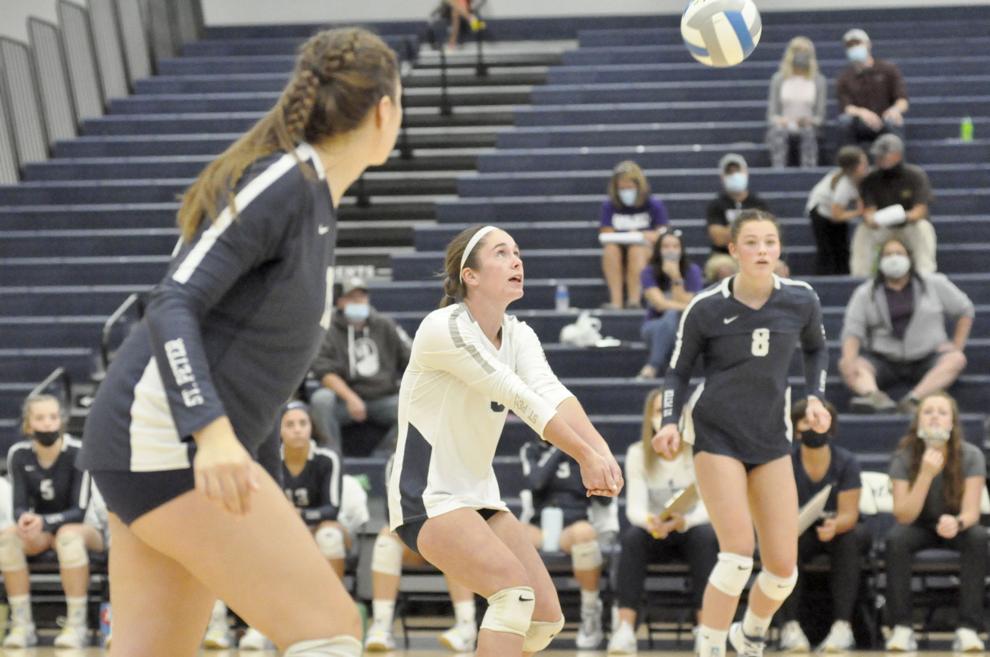 Tuesday night, the St. Peter Saints hosted the New Ulm Eagles, and the rivalry match provided all the drama that has come to be expected when the teams face one another. It was the Saints who prevailed 3-2 (21-25, 28-26, 25-21, 21-25, 17-15) over the Eagles with the match going the distance.
New Ulm took the first set of the night 25-21, which put St. Peter in a precarious position. It took extra points to determine the winner of set two, as the Saints outdueled the Eagles to tie the match at 1-1 with the 28-26 win.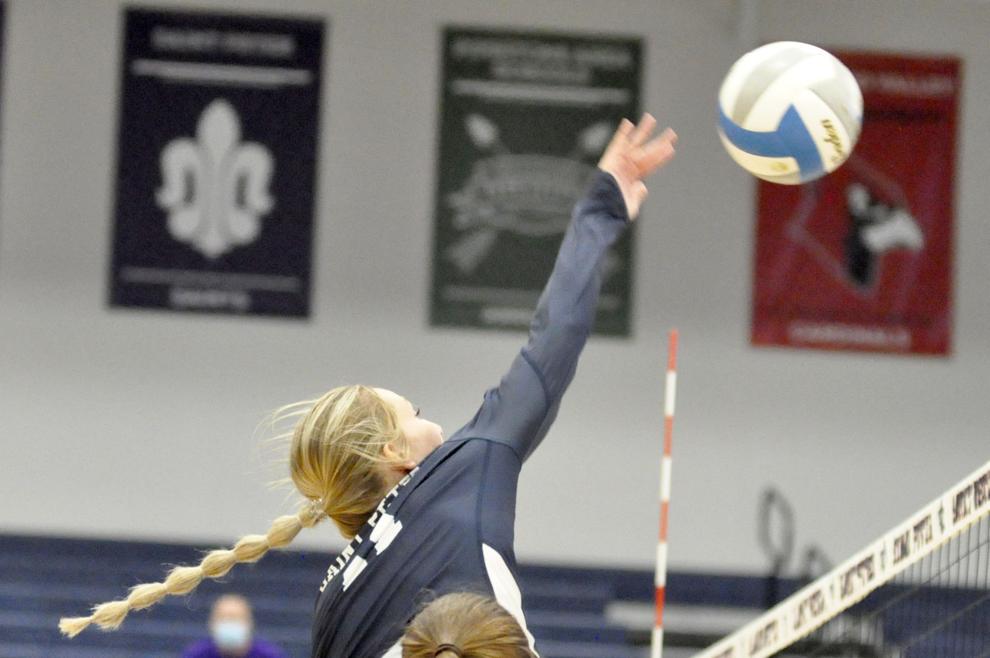 Riding high on the energy of taking set two, St. Peter was able to come away with the 25-21 victory in the third to take a 2-1 lead. New Ulm battled back, however, and was able to take the fourth set 25-21, forcing a decisive fifth and final set.
With the entire match on the line, the third set saw the teams once again push each other to the final moment, with the Saints coming out victorious 17-15.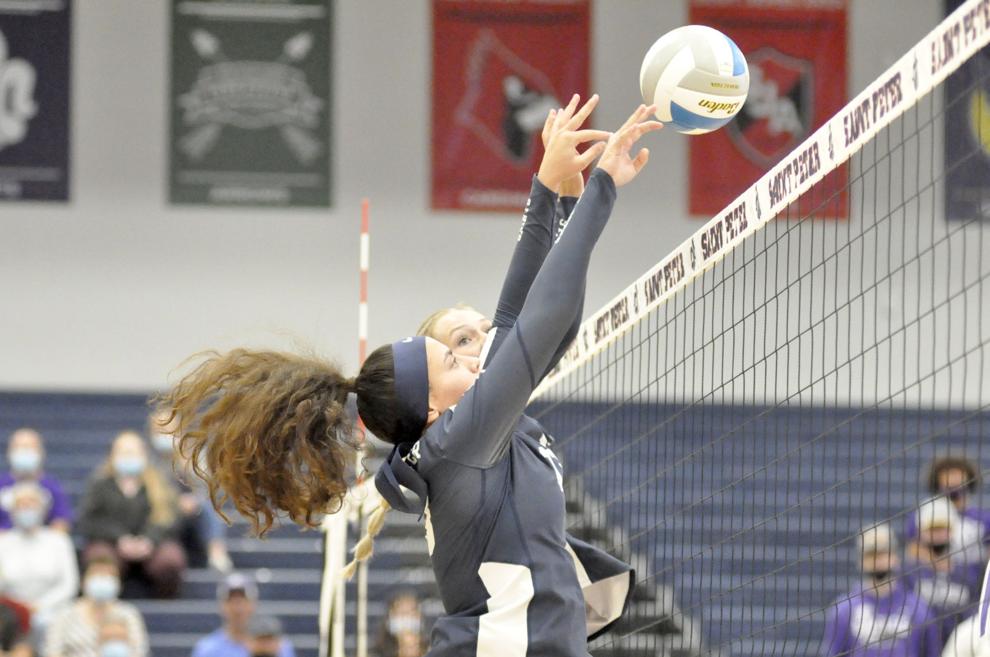 Grace Remmert, in her return to the floor, after missing St. Peter's last match due to injury, led the team in digs with 29, while also recording a team leading 23 assists and four kills.
Kylee Horner led the Saints in kills with 16, while Lilly Ruffin finished the night with seven kills and four blocks.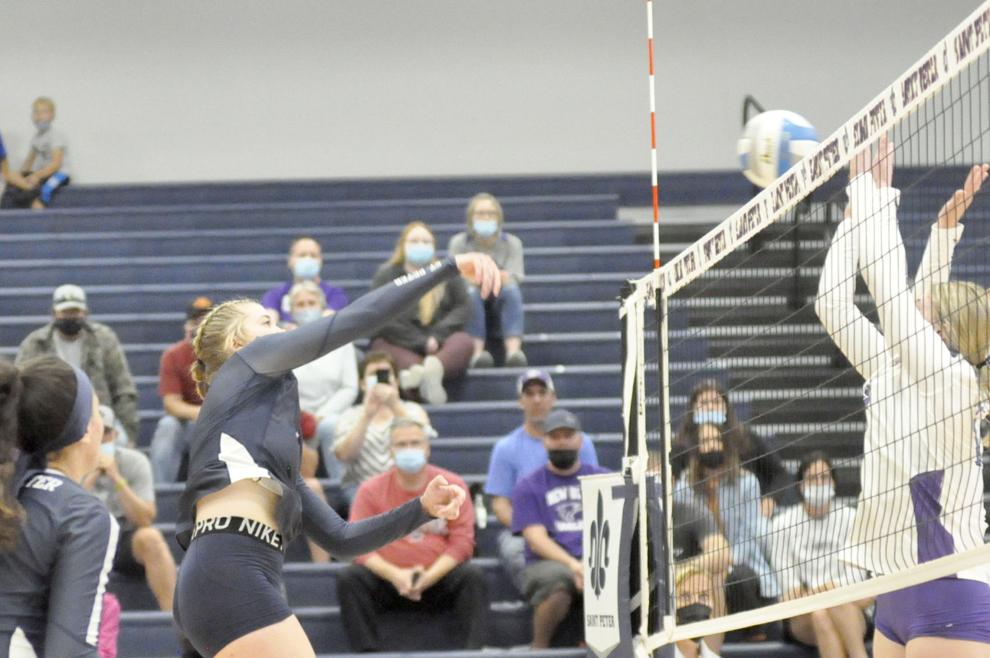 Dani Johnson recorded a team-high seven blocks while adding six kills and five digs. Abby Maloney finished the match with five blocks, six kills and four digs as well.
Mackenzie Pettis recorded 15 service points on the night, four of them coming on aces. McKenna Van zee finished the night with 11 service points as well as 13 digs.
With the victory, the Saints are now 9-2 on the season. St. Peter returns to action Monday, Sept. 20 when the team hosts Norwood Young America with first serve scheduled for 7:15 p.m.