In a back-and-forth double overtime battle, No. 5 seeded Marshall defeated No. 4 seeded St. Peter 4-3 in the Section 2A boys soccer quarterfinals Wednesday night at St. Peter Middle School.
The Tigers jumped to a 1-0 lead 25 minutes into the game on a goal by Saw Kpaw. He scored just a few feet from the goal line on a scramble in front off a corner kick.
Marshall increased its lead to 2-0 in the second half at the 47-minute mark on the first of three goals by senior midfielder Ivan Celedon.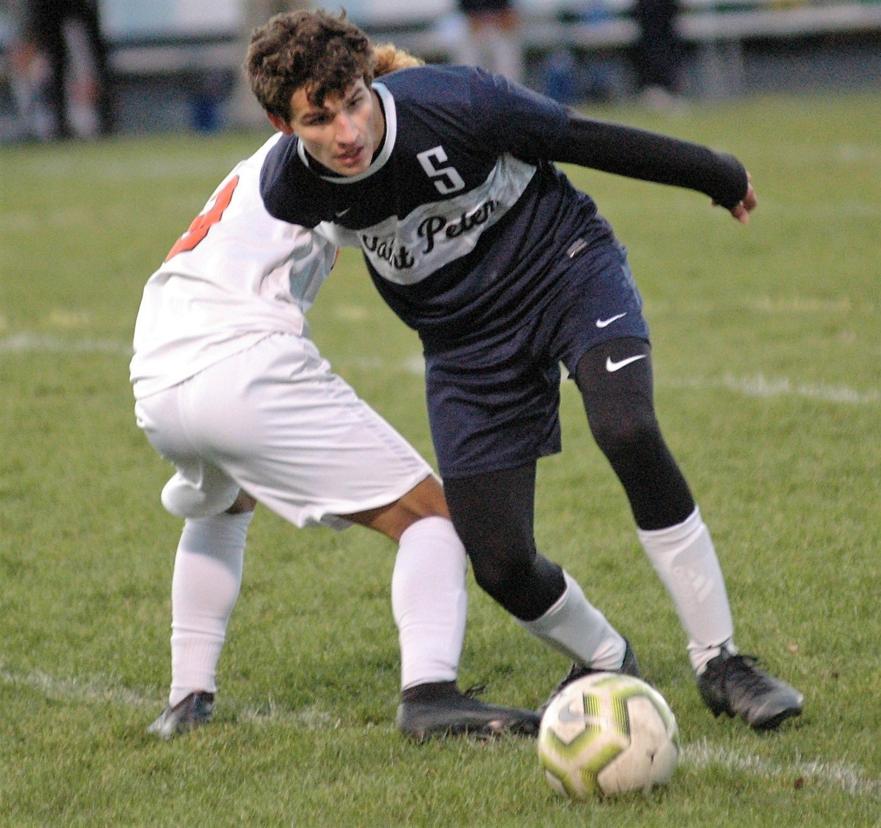 The Saints didn't quit, however, as they broke through with a goal by junior midfielder Cooper Dean on a scramble in front at 53 minutes to cut Marshall's lead to 2-1.
Dean scored again directly on a low corner kick at 70 minutes to tie the score 2-2.
But the Tigers went right back down the field and scored 33 seconds later at to regain the lead 3-2 on Celedon's second goal.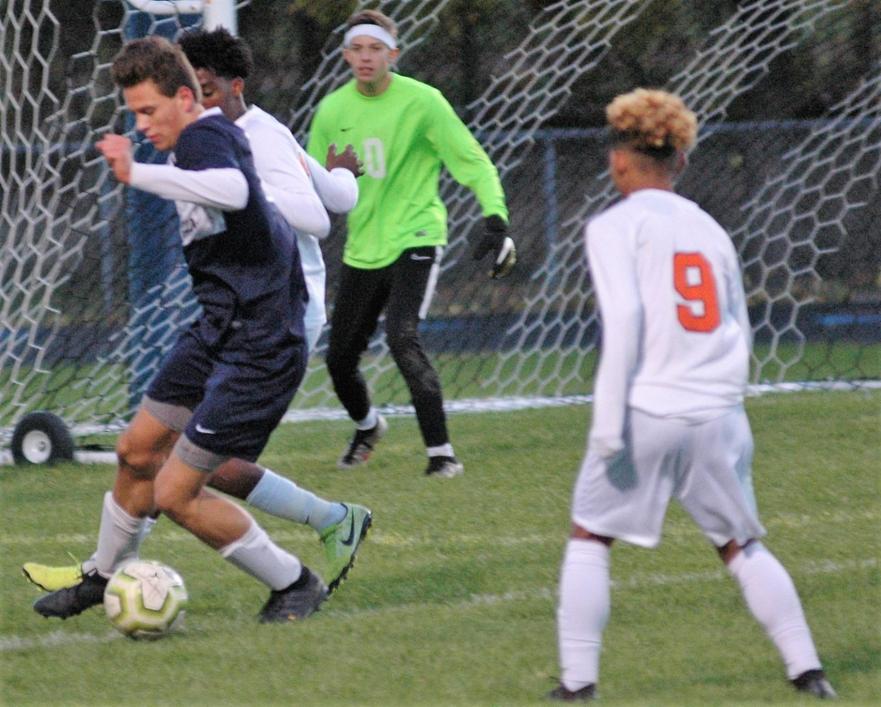 Once again the Saints responded to tie it 3-3 on a dramatic goal with 37 seconds left. Junior defender Alex Bosacker nailed a free kick from the middle about 30 yards out directly at the goal.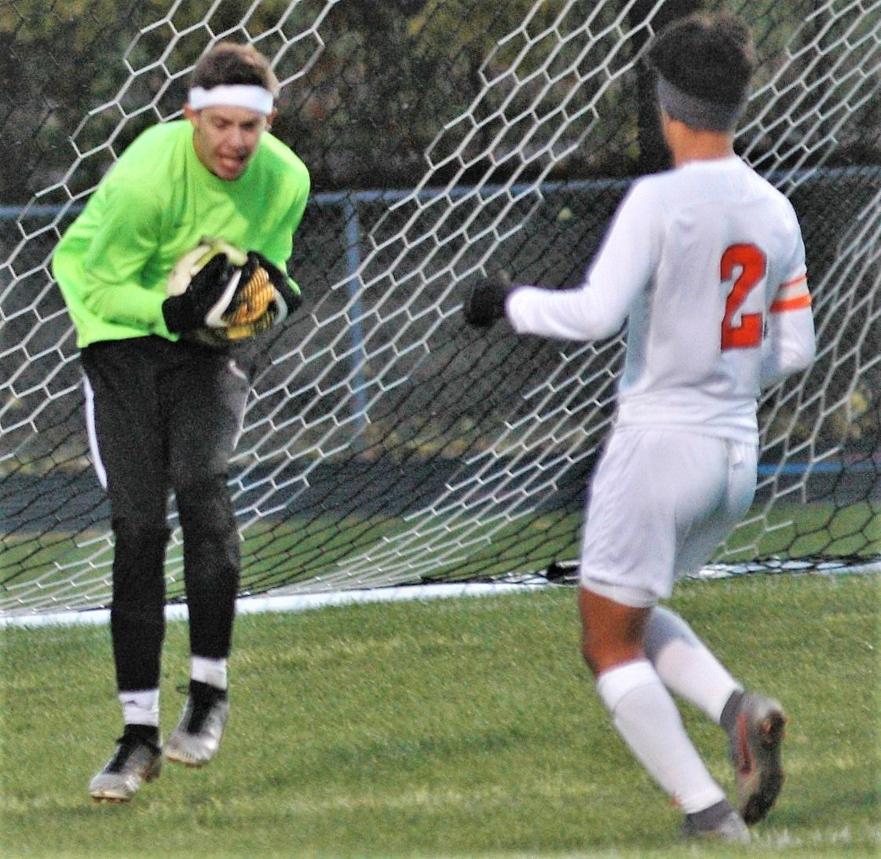 After a scoreless first 10-minute overtime, the Tigers ended it 4 minutes into the second, with Celdon's third goal of the game. From the right wing, he kicked low into the far corner of the net. And the Saints dropped to the ground with their heads down, feeling the agony of a difficult defeat.
It is the third time this season the two teams have met. They tied 1-1 in the season opener at Marshall, and the Tigers defeated the Saints 3-1 two weeks ago at St. Peter.
Marshall (6-2-3) advances to the section semifinals on Tuesday at No. 1 seeded Worthington (10-0-1), which defeated Mankato East (4-7-2) on Wednesday 4-1.
In other quarterfinal games, No. 2 Mankato West (6-4-2) shut out No. 7 Faribault (4-7) 2-0; and No. 3 Bloomington Kennedy (7-5-1) defeated No. 11 Mankato Loyola (2-10) 4-1.
The semifinals are Oct. 20 at the high seed. The final is Oct. 22 at the high seed.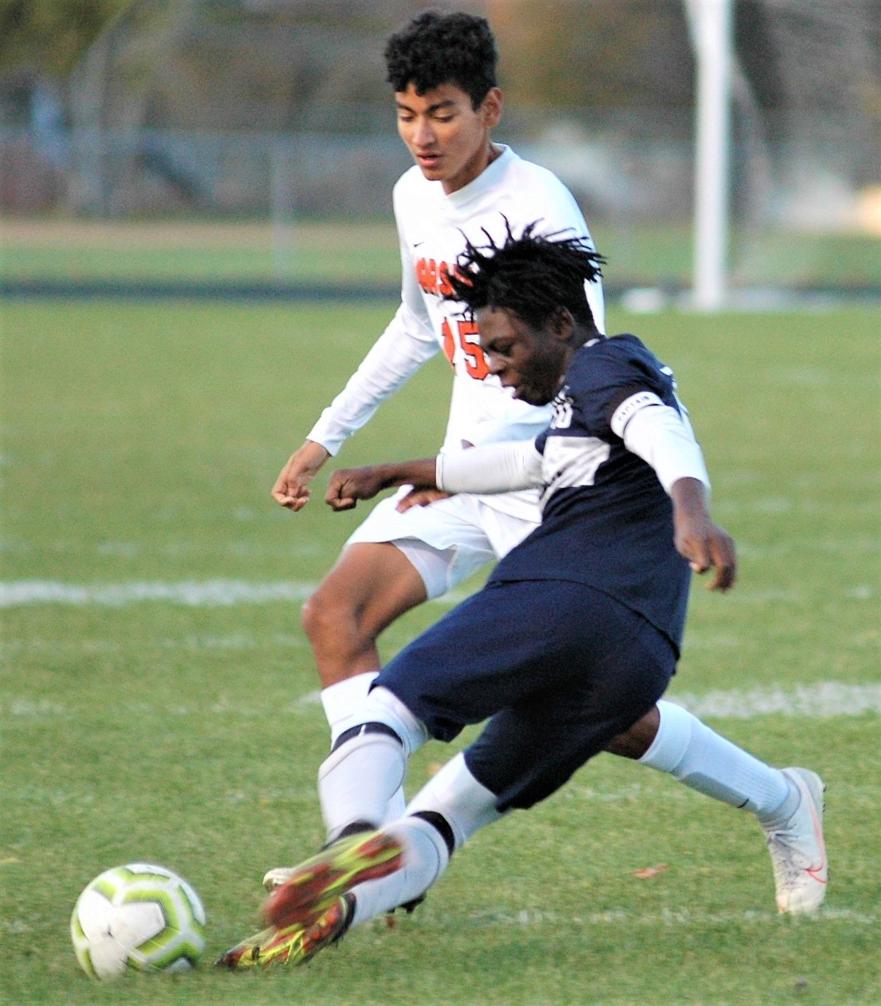 St. Peter finishes the season 6-4-3. Many key members of the team graduates including nine starters: Josh Robb in goal; Zach Taylor, John Borgmeier and Wesley Yang on defense; Kelson Lund, Logan Moe, Zechariah Kyoore and Obet Alcantara Alvarez at midfield and Seth Reicks at forward.