St. Peter sophomore Adrianna Bixby took a big step up in her second year on the varsity.
She qualified for state by finishing fourth with 81-88-169 in the Section 2AA tournament Tuesday at New Prague Golf Club.
Bixby has been on the team since seventh grade and would have played varsity last season, but it was wiped out by the COVID-19 pandemic virus.
But she prepared well for her sophomore season by taking lessons at Golf Tech in Edina.
"Over the summer I took golf lessons, which definitely helped with my game," Bixby said.
In the section at New Prague, Bixby played well in the fairway and around the green.
"My chipping saved me a lot and just my approach shots," Bixby said.
Making state is her career highlight so far.
"It's definitely exciting," Bixby said. "I didn't expect to make state at the beginning of the year, but I'm honored to make it."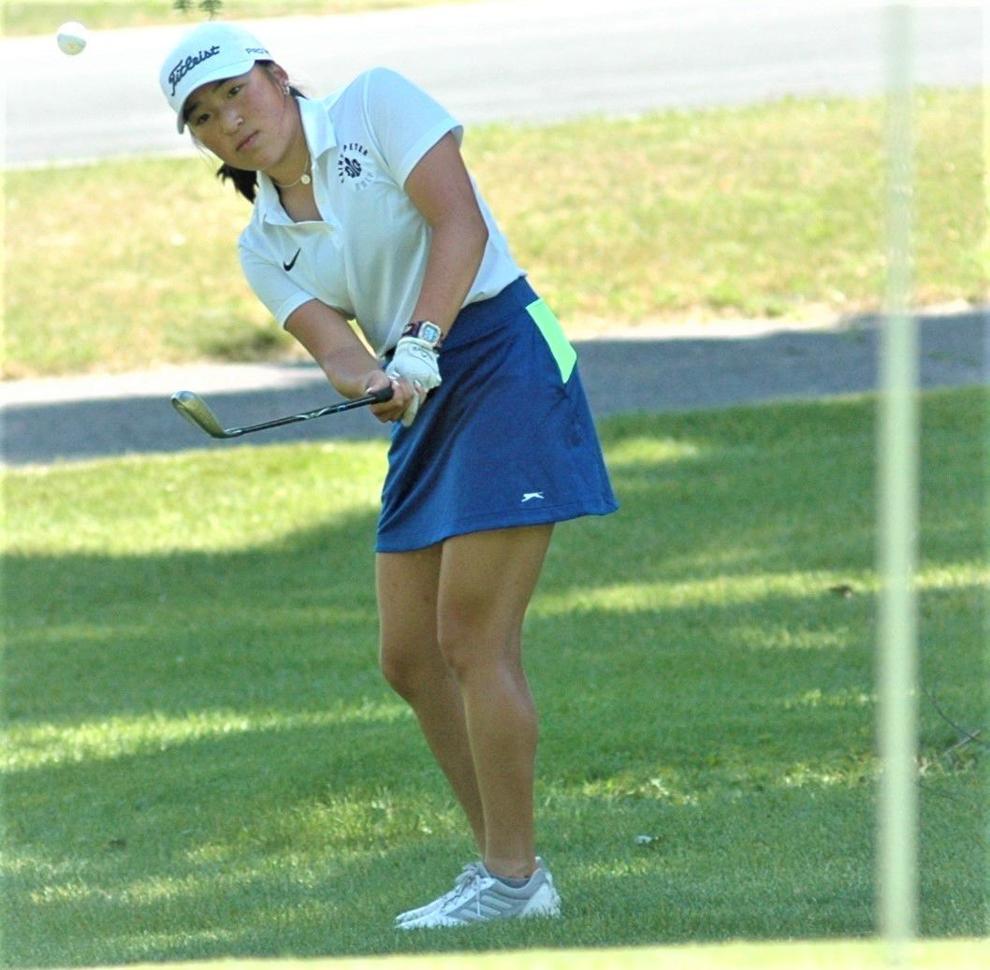 Fairmont held on to claim the section championship crown with a two-day total of 721. St. Peter was down by 14 strokes coming into the day and closed to within 2 strokes with one hole to play and finished 3 strokes back with a two day total of 724.
St. Peter senior Mia Hansen completed her high school career with a 6th place overall finish with personal best 81 for the day putting her at 94-81 (175) missing the cut by one stroke.
"Mia was on fire parring 7 of the last 9 holes," St. Peter coach Pat Klubben said. "I am incredibly proud of that effort and was heartbroken to find out that she missed the cut by one stroke."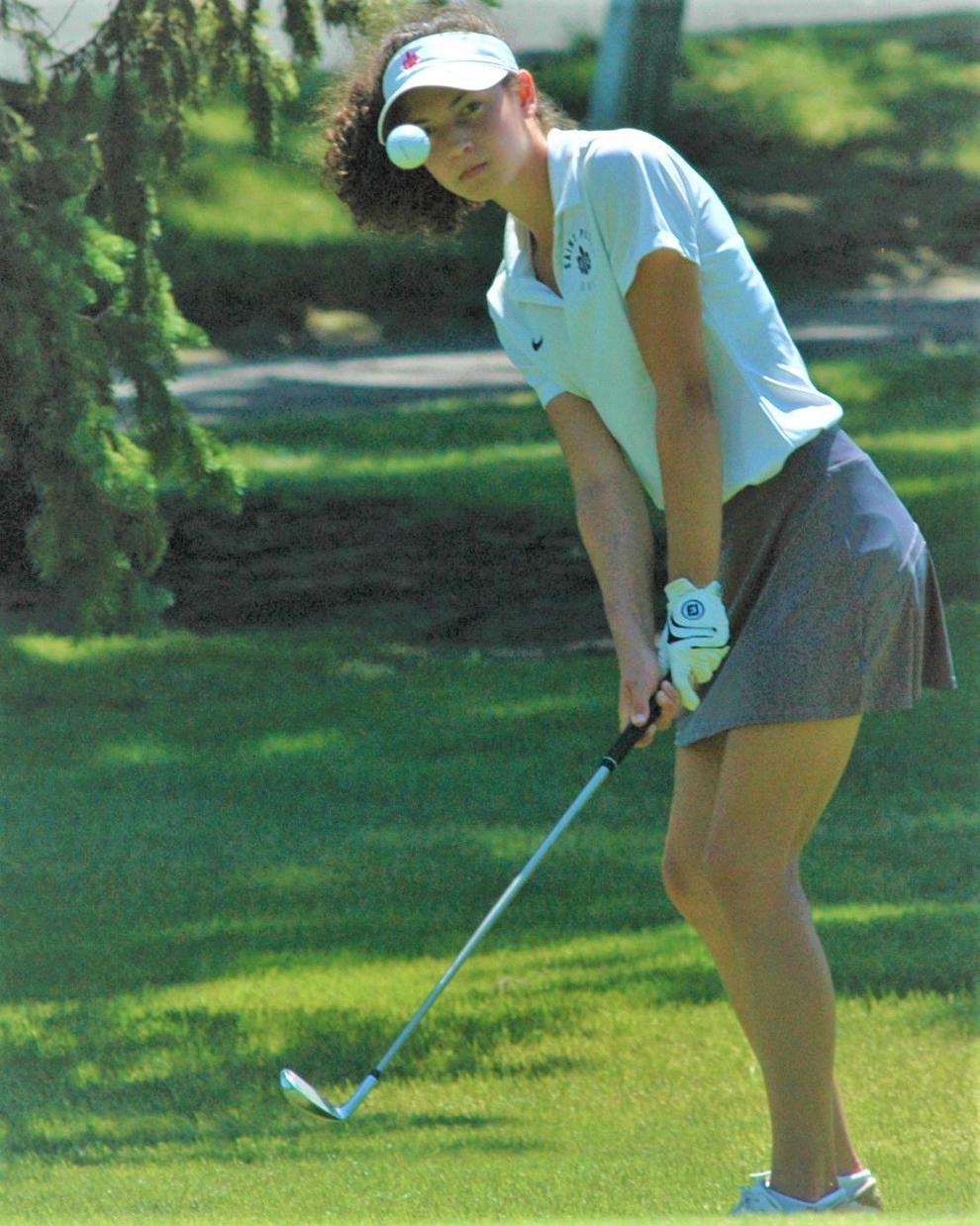 Audra Bixby finished the section in 12th place with 96-93 (189). Senior Emily Salfer finished right behind her in 13th place 94-97 (191).
Another senior, Anna LoFaro, finished her career with a career best round of 97 and a tournament total of 101-97 (198).
"Junior Kate Salzwedel struggled in the tournament but finished with a par on the last hole and will be counted on for her senior leadership heading into next year," Klubben said.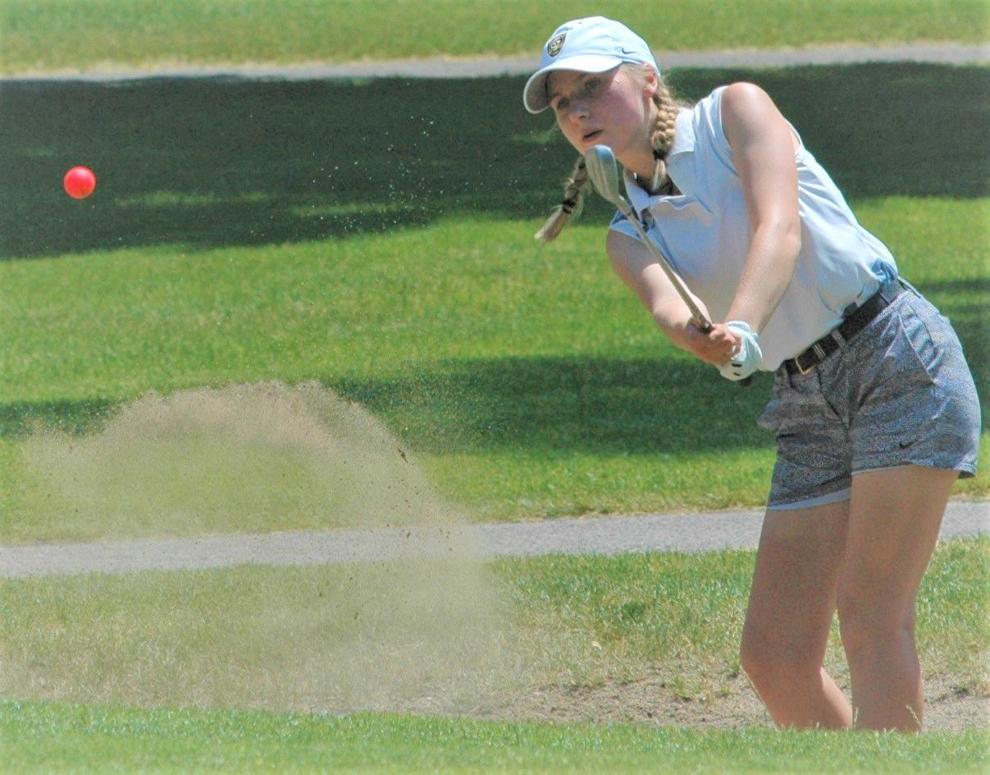 "It was a great experience to have everyone here today to enjoy the tournament together as a team. For those returning next year, we will be setting our goals higher as they now know they can compete with the best teams in the section and in southern Minnesota. Oh and by the way, Fairmont will not be in our section next year due to realignment of the sections, they will be moving to Section 3.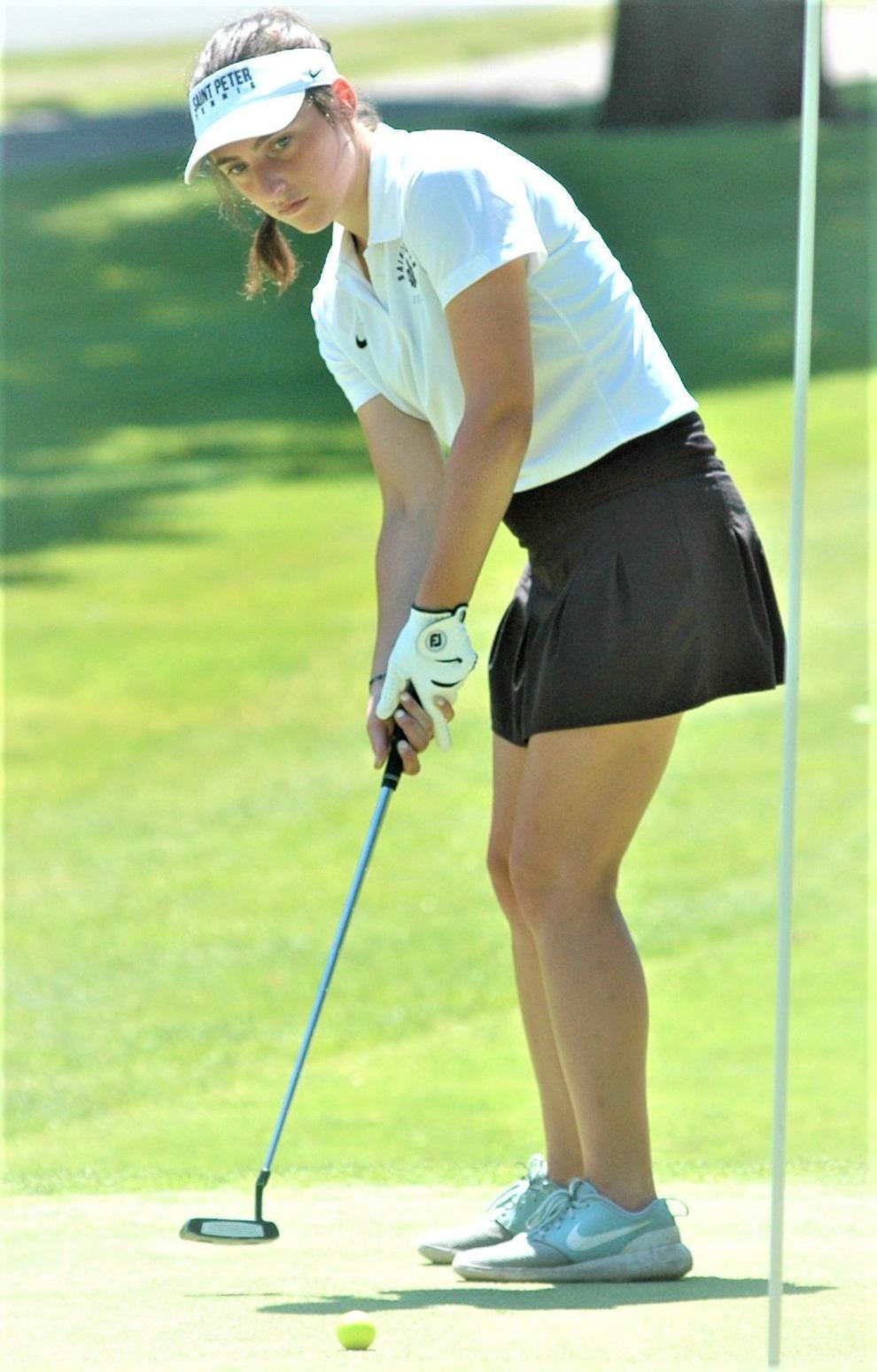 "As a team we finished 3 strokes away from going to state and never finished worse than 2nd place in any tournament this season. I am extremely proud of what these girls accomplished this year after missing a season due to the pandemic and having only 3 varsity players returning from 2 years ago.
"As we already know, the best golfers are made by what they do in the off-season, and I believe that the younger girls will play a lot of golf this summer. I can't say enough good things about our three seniors, they all had different abilities and different personalities and the younger girls always saw something special in each of them.
"Best of luck to Adrianna as she prepares for the class AA State Tournament that takes place at The Ridges at Sand Creek in Jordan next Tuesday and Wednesday."