Mark Zallek, of St. Peter, still has his sense of humor, even though he has not been able to do something he has loved doing the last two decades across southern Minnesota.
Zallek has been refereeing ice hockey and umpiring baseball for about 20 years. But because of the COVID-19 pandemic, ending the hockey season early and delaying the start of baseball season, he hasn't got a chance to get back on the ice or behind the plate.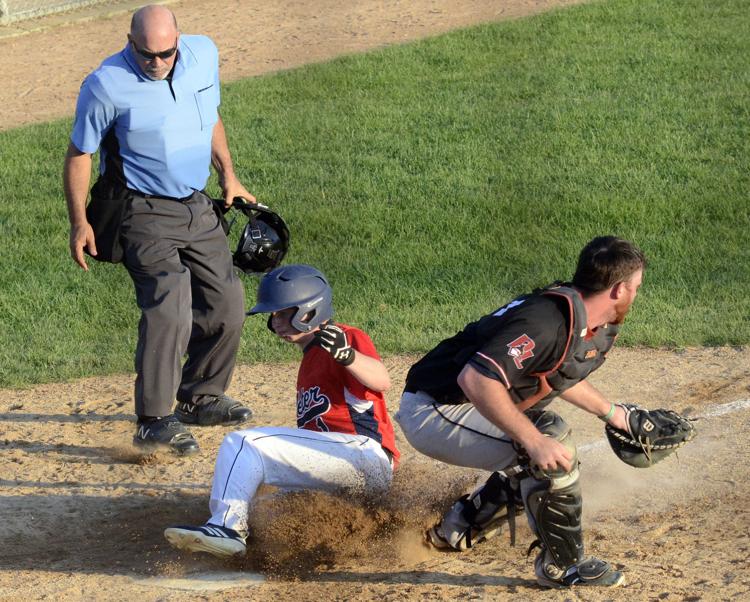 Comparing his life with umpiring to not umpiring, Zallek joked: "During a normal season, I get to regularly hear about mistakes I've made, terrible calls, and errors in judgment during games. With this lengthy break, I need to rely on my family members and dogs to remind me of my shortcomings. I also am lacking the usual bruises from being hit by fouled baseballs."
But he still misses it.
"It's a privilege to step onto the field or the ice with these athletes and try to call the games for them as they compete for the win and for the enjoyment of the game," Zallek said. "Working with other officials to see the plays in real time and making split-second rulings, while being on the same playing surface as the competitors, makes officiating a challenging and rewarding avocation. As officials, we enjoy the pre-game and post-game camaraderie, too — reviewing big plays, big calls and rules of the game."
Extra income
Zallek works many levels in hockey and baseball — from 9-year-olds to some who are collecting Social Security checks and competing for the love of the game and the fellowship of being a member of a team.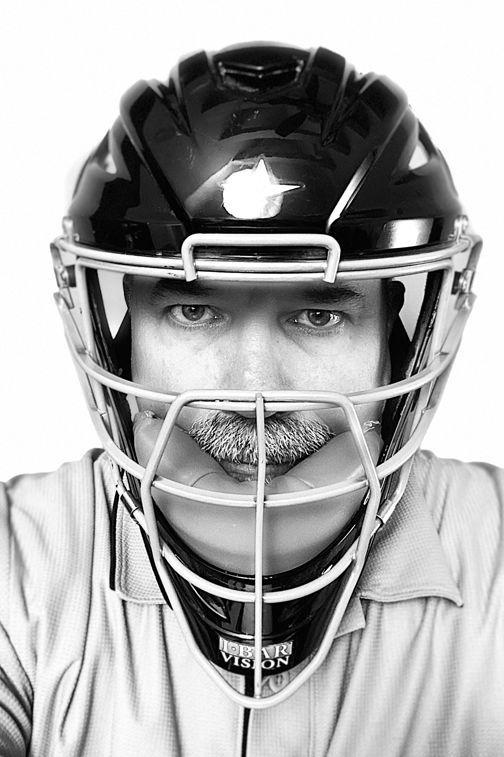 "Skill levels vary widely, of course, but the desire to win is always evident throughout all of the age groups," Zallek said. "The other constant is each team's desire, regardless of age, to get the calls in their favor! I work a pretty big area in southern Minnesota. I've worked games from Marshall to Winona; from Litchfield to Albert Lea. My hockey area is a bit larger than my baseball area."
Baseball usually gets started in April and, depending on the level of play, runs into September. Hockey gets started as early as September for some, but usually runs from November through March.
"The hockey season ended abruptly for many players and officials this year," Zallek said. "I had just finished the second period of a Pee Wee Hockey State Tournament game in New Ulm on March 13th, when the tournament and the remainder of the season was abruptly halted."
While Zallek doesn't rely on officiating income, game fees from a busy schedule can add up to be a great way to pay for special household projects, gifts and other "necessities," he said. "For me, it is extra income. Some officials focus on filling their schedules to the point so that they rely on game fees to make a living."
Family affair
Zallek's two sons also wear the stripes.
"Taylor is now living in Pittsburgh and still enjoys officiating hockey," Zallek said. "His season ended early, too, but his doctorate work in biology is keeping him busy.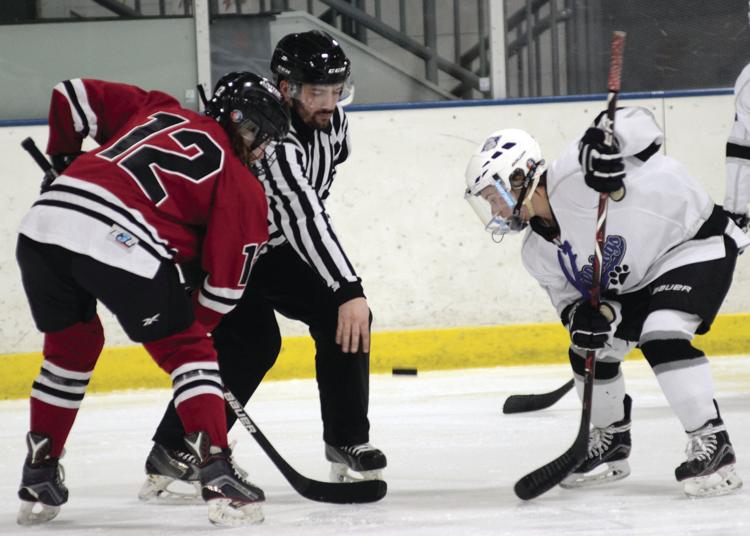 "Brett continues to officiate hockey, as well. He has recently started a position in business operations with the new, Minnesota Rokkrs professional Call of Duty (E-Sports) team.
"I hope that both of them get to lace up their skates again and put on the stripes this fall, but we will have to wait to see how the pandemic plays out."
The entire high school baseball season has been canceled, so Zallek's next opportunity to umpire baseball will likely be area town ball games, which have been postponed at least through Gov. Tim Walz's stay-at-home order, which currently runs through May 18.
"I have games on my schedule coming up soon, but I anticipate that many of them will get postponed or canceled, as well," Zallek said. "Only time will tell if fall and winter sports will begin as scheduled."
New rules
If baseball games resume, umpires may take different position on the field to allow for social distancing.
"It would seem that baseball would be the 'safer' of the two sports," Zallek said. "However, the home plate umpire would definitely be unable to maintain a 6-foot distance from the batter and catcher.
"Moving to a position behind the pitcher's mound might be one way to deal with the problem, but certain calls would become very difficult to make from there — especially the fair/foul calls down the baselines."
Zallek said other issues with baseball include the handling of the ball from umpire to pitcher to catcher to fielders; and proximity of players in dugouts and multiple players handling bats and wearing the same helmets.
Although many people are feeling the void of canceled sports seasons and the shortened school year, Zallek is taking a positive outlook on the future of sports.
"I think that when games can resume, everyone will have a refreshed perspective and new appreciation for being able to gather, to compete, and to enjoy the experience that much more," Zallek said. "I'd also like to encourage the athletes who have completed their high school athletic careers to consider staying in the game and giving back to their sports by becoming an official. Feel free to contact me at markzallek@gmail.com if interested in learning more on how you can get started."