In a shootout between two of the top gymnastics teams in the Big South Conference, the Martin County Area Magic (MCW, Granada-Huntley-East Chain, Fairmont) defeated the St. Peter Saints 135.375-133.250 on Saturday at Mankato Area Gymnastics School.
The St. Peter team score marks a season high. The Saints' previous high was 132.4 on Feb. 18 against Waseca.
The Magic nearly matched their season high of 135.6 on Feb. 10 against New Ulm.
MCA remained undefeated at 6-0, while St. Peter fell to 5-2.
Eighth-grader Trista Landsom led the Saints in third all-around (34.45) with second on vault (8.825), second on uneven parallel bars (8.65), fourth on beam (8.175) and fourth on floor exercises (8.8).
St. Peter junior Anna Klatt placed fourth all-around (34.025) with a tie for fourth on vault (8.675), ninth on bars (7.275), second on beam (8.875) and third on floor (9.2)
St. Peter senior Audrey Kennedy finished fifth all-around (32.3) with sixth on vault (8.45), eighth on bars (7.3), fifth on beam (8.15) and eighth on floor (8.4).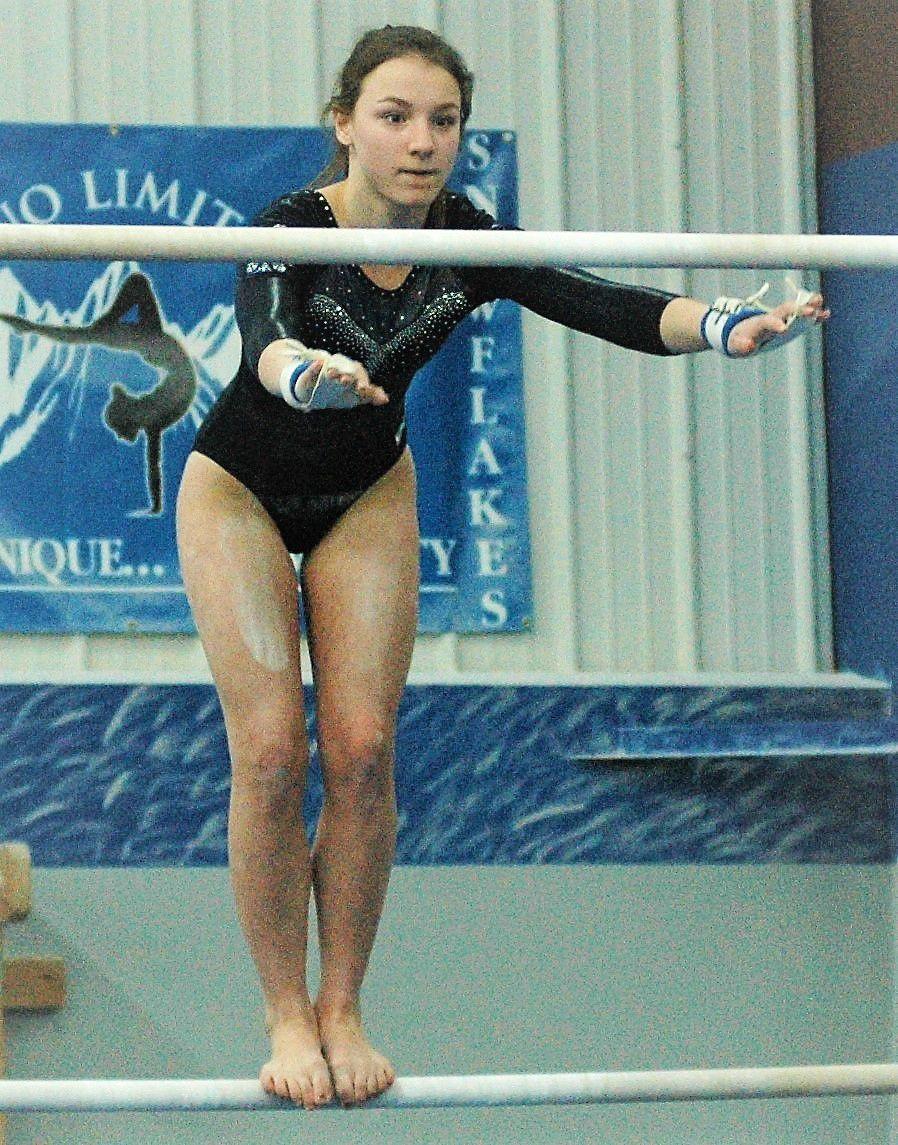 St. Peter eighth-grader Addison Landsom took fourth on bars (7.925).
St. Peter junior Makayla Moline earned seventh on vault (8.325), third on bars (8.025) and eighth on beam (7.65),
St. Peter freshman Nora Fondie finished eighth on vault (8.05), sixth on beam (7.725) and ninth on floor (7.75).
St. Peter junior Lexi Johnson landed 10th on floor (7.3).
The Magic junior varsity defeated St. Peter 115.650-98.900. Fondie (6.8), Johnson (6.6) and eighth-grader Sarah Heins (6.1) led the Saints with first, second and fourth on bars.
St. Peter travels to St. James for a rematch at 6 p.m. Thursday, Feb. 25 at St. James High School-West Gym. St. Peter beat St. James in their first meeting 128.975-99.575