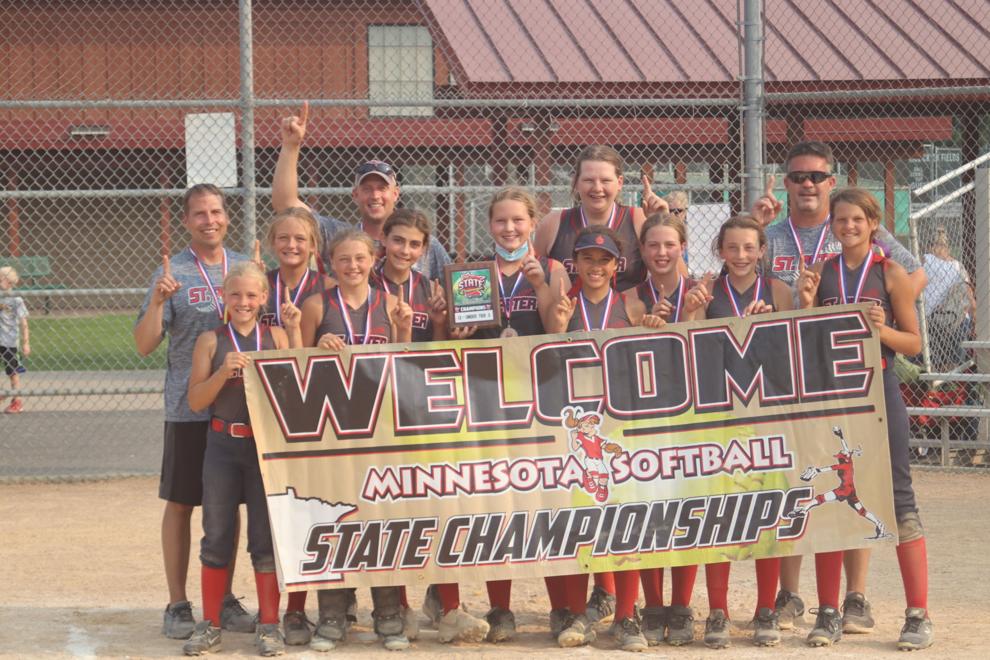 The St. Peter Red 12U Softball team has advanced to the 2021 Northern NAFA (North American Fastpitch Association) Nationals tournament after winning the Tier 3 State Championships. The Northern NAFA tournament is scheduled to be played in Eagan July 22–25.
St. Peter Red competes in the Big West 12U League during the Summer season and compiled a regular season league record of 15-3.
The team competed in two in season tournaments starting with the Rochester Med-City May Daze tournament between May 15-16 where they earned a second place finish after losing to Northfield in the championship game.
St. Peter Red also took part in the Bell Plaine School's Out Tournament June 2 where the team finished first after defeating Chaska in the championship game.
The next step for the team came in the Big West 12U State Qualifier Tournament in Richfield between June 26-27 where they finished second after losing to Belle Plaine in the championship game.
The 12U Tier 3 State Tournament began July 10 and was played through July 11 in Shoreview. St. Peter Red ran the table in the state tournament defeating Chanhassen Blue 16-6, Anoka 3-1, Burnsville Black 10-1 and Jordan Maroon 11-1 to advance to the title game against Waconia Gold.
With the championship on the line, St. Peter Red shut out Waconia Gold while putting nine runs on the board to claim the 9-0 victory.
The victory propels the team to 2021 Northern NAFA Nationals with a record of 37-8.