Four of the best athletes ever in St. Peter, Le Sueur-Henderson and Tri-City United high school history didn't get a chance to fully display their talents in college this spring.
Their season was cut short by injuries and the COVID-19 pandemic virus.
St. Peter's Jade Reicks, who made it to state in track and field numerous times and state hockey once, is a freshman hurdler/sprinter on the University of Minnesota Gophers men's track team.
St. Peter's Andy Regner, who made state once in baseball and hockey, is a freshman pitcher/outfielder on the Minnesota State University, Mankato baseball team.
Cole Pengilly, one of the Giants' best hitters ever and the Outstanding Player when LS-H won the state Legion baseball tourney in 2018, is a junior infielder on the Gustavus Adolphus College baseball team.
Elly Novak, who holds numerous pitching records for TCU and earned all-state, is a freshman pitcher for the College of St. Benedict in St. Joseph.
In competitive track and field since seventh-grade, Reicks is in his seventh year in the sport. He ran six years of varsity track and field at St.Peter High school and one year so far at the University of Minnesota, where he is studying business.
The pandemic has hit college athletics hard with the cancellation of spring sports shortly after they started.
"Dealing with the COVID-19's impact on sports hasn't been easy," Reicks said. "It was tough being sent home right before the outdoor season at the University of Minnesota where I would have hoped to shine more in."
"However," he continued, "I think it's important to not dwell on what could have been and look to what you can be doing right now to better yourself in the future. Although for many, the COVID-19 impact may have closed a window in athletics, others can easily use the time apart to put themselves ahead of the competition by working when others are not. But to do this while maintaining social distancing, of course."
In the meantime, Reicks has continued training: "I have been doing my best to continue running and lifting in order to stay in the condition I need to be to perform well in the following years. It's not easy, but i'm doing my best with what i'm given."
Reicks also is running a lake weed removal and landscaping business called Landscape Potential: "So between that and training I have been doing my best to stay busy."
Reicks is not sure if he will take the extra year of eligibility.
"It all depends on where I am in my education," he said. "However, all other details regarding the next year's season and school year status are still under evaluation."
Regner was hurt, so he didn't get a chance to play in his freshman year at MNSU.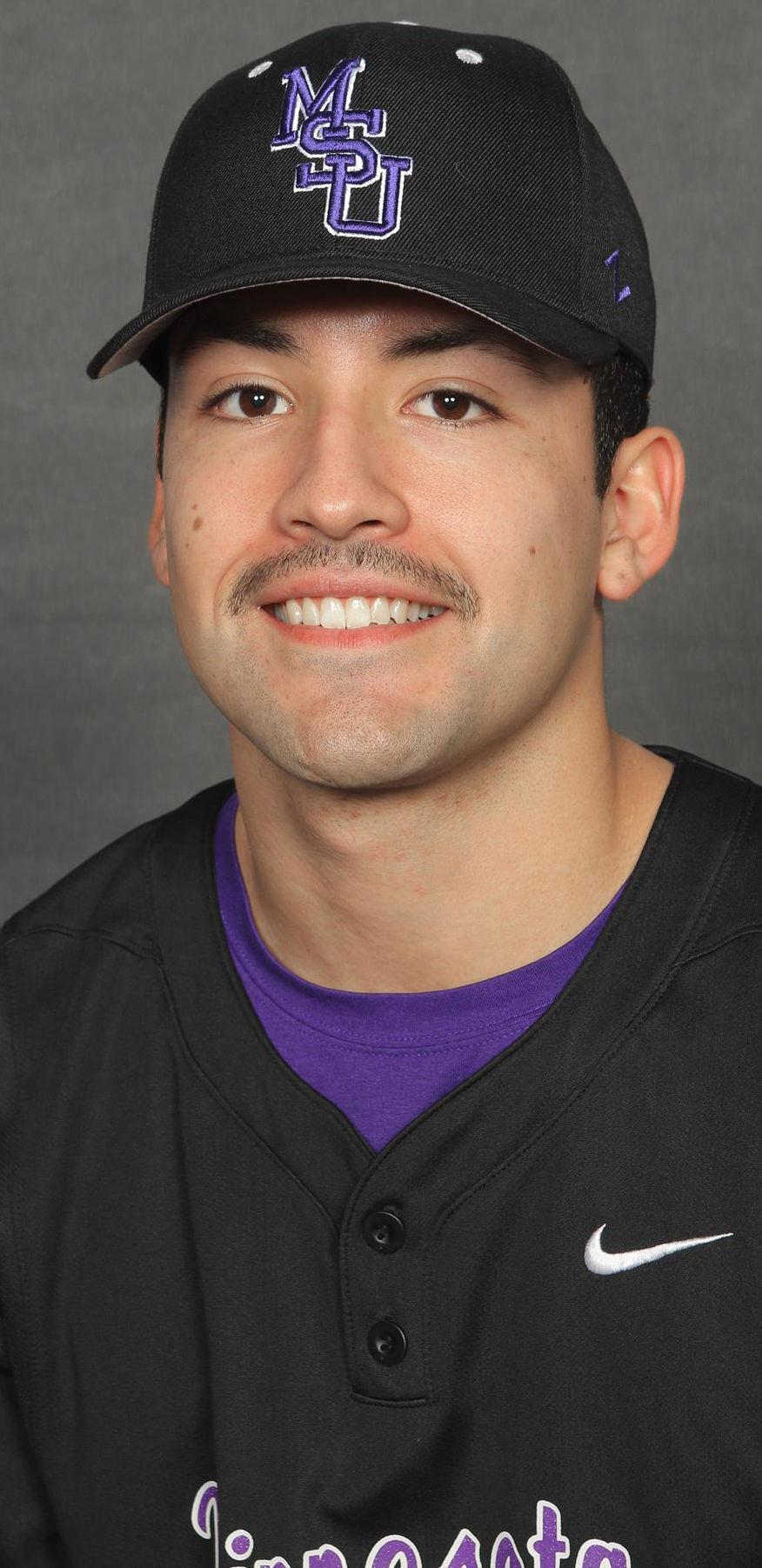 "I tore my patellar tendon and had surgery on it late January, so it's been a hilly grind ever since but finally am getting close to being back and am happy with the success I've had with it over the rehab time," Regner said. "I've been rehabbing my knee a great amount and starting some work as well."
Regner said in general he missed a lot this season.
"Myself and other freshman will never have another freshman year again, so that was kind of a big bummer when we heard about going home," Regner said. "Definitely seeing friends I made and being around the team aspect of the baseball team. I pretty much saw those guys every single day since the third weekend of college, so just leaving all them and what we had together was pretty tough as well.
"COVID-19 played a huge role in our baseball season this year. The team was lucky enough to get in both of our spring trips before this all came about, but for the rest of our season it was cancelled which was pretty hard to grasp when It first came out."
"As with school, everybody was online for the remainder of the year. I already had a few classes online so the transition to all of them online wasn't too bad for myself. The teachers made everything pretty accessible and easy to finish. I think though that COVID-19 played a role in everybody's day to day life."
"As for me, it was obviously the baseball part and school, but my freshman year was just kind of gone like that. The dorm life was over like that, no more eating at the café and just hanging out with the friends I made while being there. Now life is just kind of self-determination and what you want to make of it while being quarantined. Wouldn't say it's the most enjoyable time, but it's a time that the whole world has to deal with and hopefully in the near future, it will be all back to normal.
"This whole situation is very odd and weird. I guess this is the first major pandemic/world changing situation that my generation has been a part of, so it's pretty eye opening to see what a change it has done for our world. It's a situation that our whole world has to deal with and conquer to make the world back to how it all was. It has been awhile since it first surfaced, but I think with how we are dealing with it, and what we're doing to make it all right is the best and only way to deal with it. I just hope it is all over sooner than later."
Regner is going back to MNSU for his sophomore year to play baseball.
Studying Interdisciplinary Studies, he said his career plans are "still up in the air. I'm looking to stay in the sports world of some sort and to help wherever I can."
Pengilly has been playing baseball his whole life but organized baseball for about 15 years. This was is his third year in college baseball, and he is eligible for a fifth year.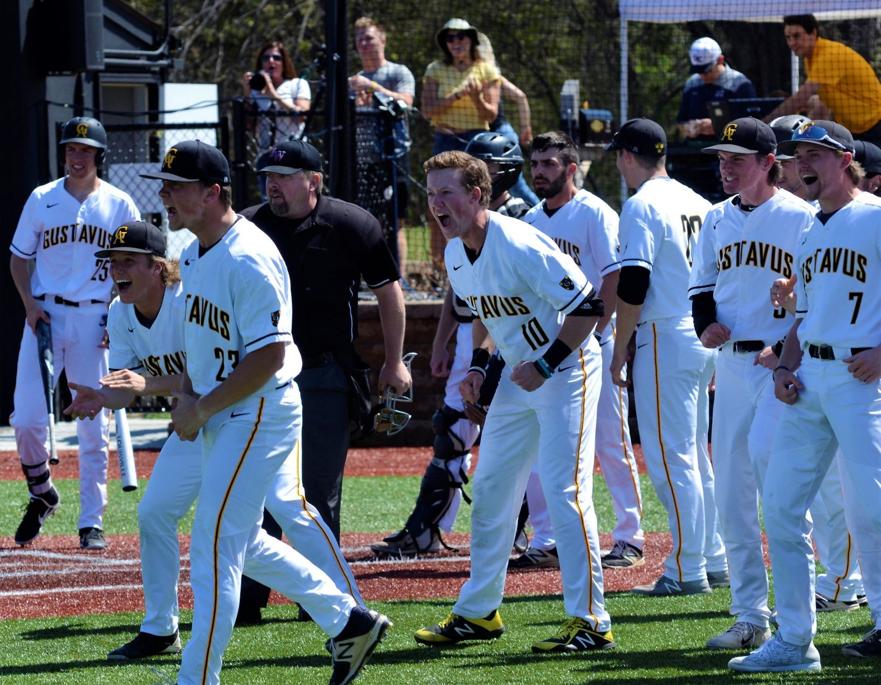 "As of right now I don't plan on playing a fifth year, but maybe that will change after I finish school next year," Pengilly said.
If amateur baseball happens this summer, Pengilly said, "I'll be playing with the Cologne Hollanders."
A health and physical education major, he is looking to coach or become a strength and conditioning instructor after school. The COVID-19 pandemic virus has greatly affected Pengilly's everyday life on and off the field.
"It has been a big change," he said. "My family is big into sports, and that's what our lives have revolved around for our life so it's been very different. It just feels weird not going to watch a baseball game or having to rush home from work to get ready to leave for a game. It's also very different with online classes. You don't get to have the true in class experience that I enjoyed more and you don't get to interact with all your friends in your classes or in the café during meals."
With college spring sports canceled, Pengilly is working for the city of Le Sueur. He was able to start earlier than expected with no spring sports and finishing up classes: "Also our strength and conditioning coach at Gustavus gave us a good at home workout plan until gyms open again which has been very helpful with no weights available," Pengilly said.
Pengilly yearns for the comradery that his favorite sport offers.
"The thing I miss most about baseball is just going to the field and being with the team," he said. "Our team at Gustavus is very close and it is truly like a second family, and it's just unfortunate we couldn't see how much our hard work was going to pay off.
Pengilly hopes to continue playing baseball after college: "Hopefully I'll be able to get a coaching position somewhere or be able to work as a strength and conditioning coach."
Playing softball for 14 years, Novak majors in communications with a double minor in Spanish and coaching.
Although Novak got a chance to pitch in four games and went 3-0 with a 2.71 ERA in this shortened spring, she still missed a lot.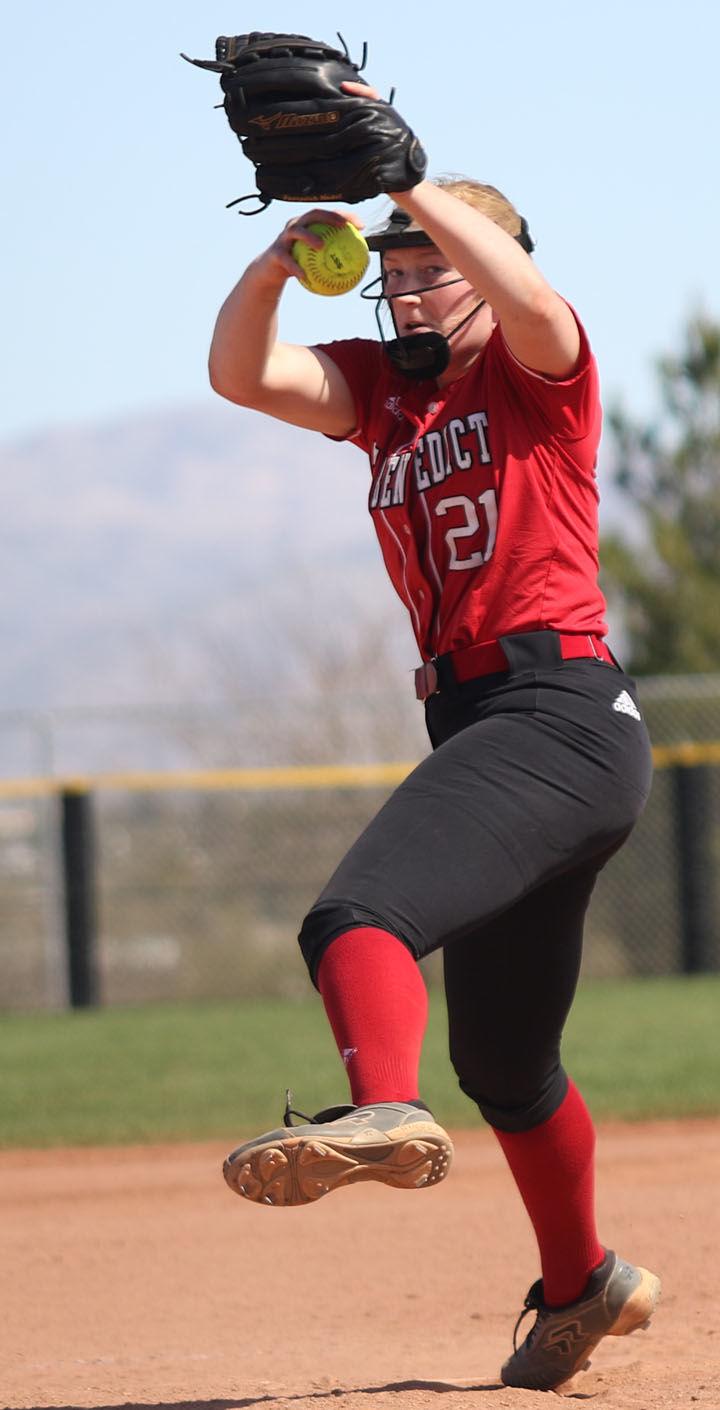 "Being at home away from school and softball has made me realize how much I took school and softball for granted," Novak said. "I've also realized how much I miss my friends. It's been difficult, but the health and safety of everyone is what's most important."
But she's continuing to work on her game.
"I'm continuing to improve my pitching and other softball skills," she said. "I'm also working and doing odds and ends projects around the house."
Novak especially misses being "with her teammates and playing softball with them. I also miss the structure and order I had in my day, without a schedule and routine I've started procrastinating a lot. I'm excited to get back to softball, classes, and see all my friends and professors."
Her future plans are to coach.
"I'd love to coach at some level someday and having a minor in coaching puts me on the right track for coaching," Novak said.