St. Peter boys soccer team remained undefeated at 3-0-2 with a 1-0 win over winless Mankato Loyol/LCWM/St. Clair/Madelia (0-4) on a drizzly/rainy Friday night at Floyd B. Johnson Memorial Field at St. Peter Middle School.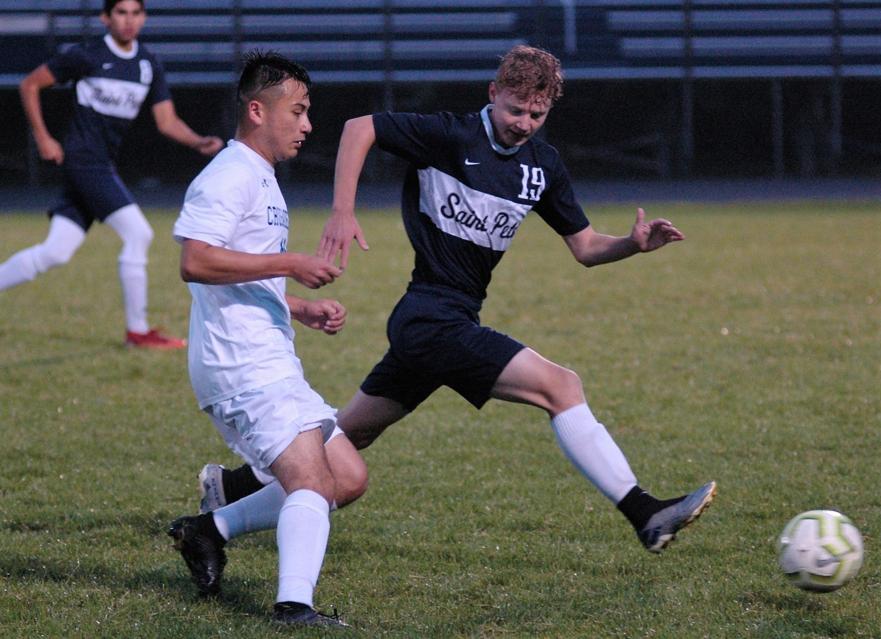 The Saints scored the lone goal 17 minutes into the first half. Senior striker Cooper Dean scored it, his third of the season, assisted by senior midfielder Kelson Lund.
Describing the goal, Lund said, "I had the ball on the left side, and I hit a through ball into the middle where Cooper took a touch and kicked by the goalie on the right post."
Defense again was the name of the game for the Saints, who out shot the Crusaders 15-5 in earning their first shutout of the season. First year senior goalkeeper Josh Robb stopped all five shots. He and the Saints have a goals against average of 0.8 per game.
The Saints have averaged 1.6 goals a game, a figure that they hope to improve.
"We need to work on finishing," Lund said. "Once we start finishing, it's going to be lot easier to keep control and close our games."
The Saints dominated control of the ball, except for a few brief moments where the Crusaders put pressure on the defense and Robb.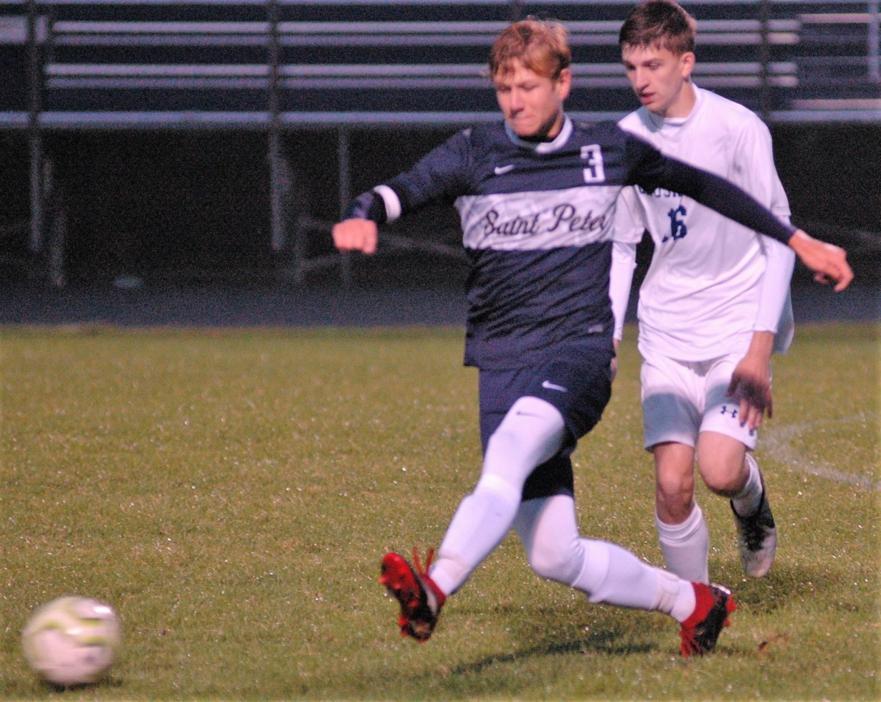 "They always do well," Lund said of the defense and goalie. "They're very solid back there. Zach Taylor stops everything, and Alex (Bosacker) just clears it out, and Josh has great hands. He's really good. It's great having him back there."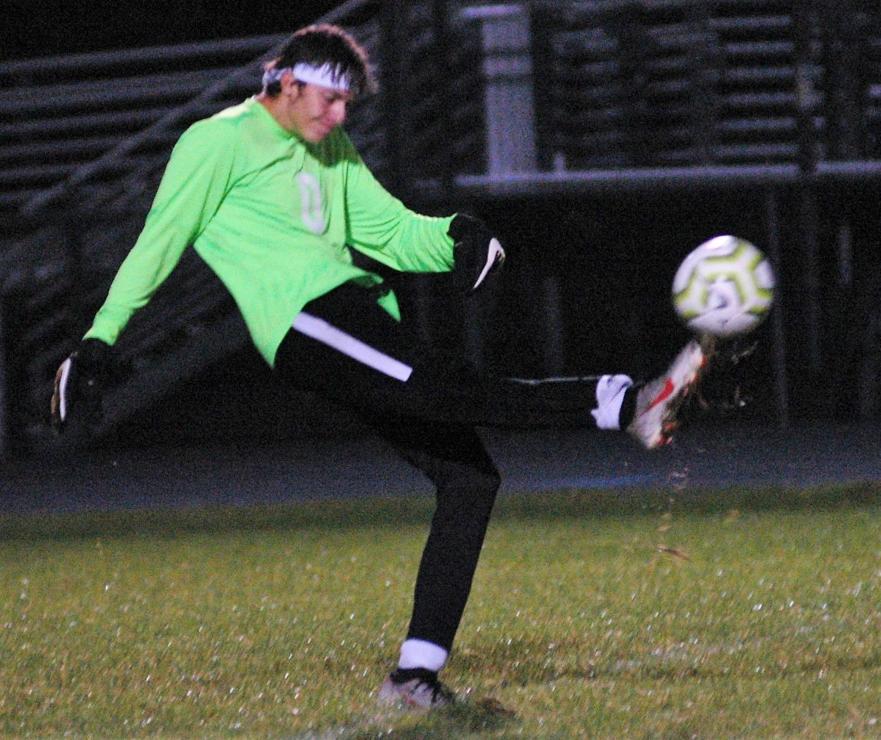 In his first year playing soccer, Robb started playing with the team over the summer when Taylor invited him. "We needed a goalie, and Zach Taylor talked to him about doing it," Lund said. "They actually made a bet that he would do traveling baseball, and he would do soccer. We knew he would be good at it."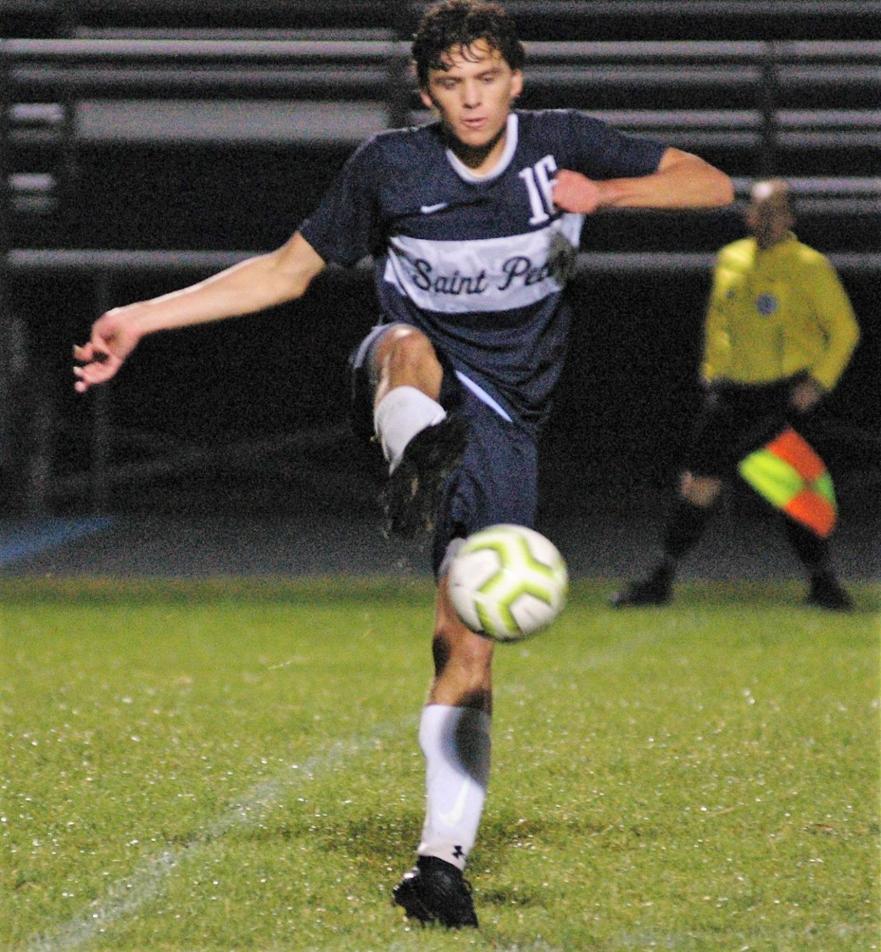 Asked about the goals for the rest of the season, Lund said, "Our main goal is finishing and playing as well as we can. Once we get everything down, it's going to be a lot better. I'm super glad that we get to play."
With the win, the Saints remain in a three-way tie for first in the Big South Conference with Waseca (2-0) and Worthington (4-0), who both are also undefeated. However, Waseca got shut down for two weeks because of the COVID-19 virus.
St. Peter is scheduled to host Waseca at 6:45 p.m. Tuesday, Sept. 29. The Sept. 25 game at Waseca has been postponed.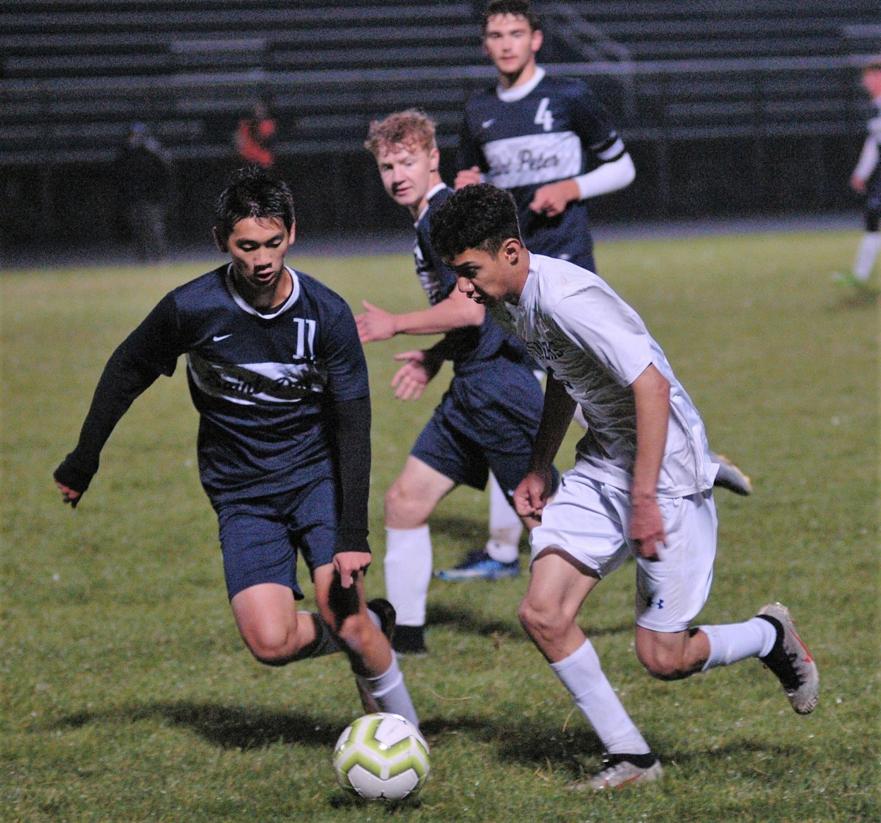 The Saints then play back-to back games versus Worthington at 6:30 p.m. Friday, Oct. 2 at St. Peter and 7 p.m. Tuesday, Oct. 6 at Worthington.
St. Peter has a rematch with Loyola at at 6:45 p.m. Tuesday, Sept. 22 at Bethany Lutheran College.
Seth Reicks, Zecheriah Kyoore and Brooks Reicks scored, and Logan Moe and Cooper Dean assisted as St. Peter defeated host Fairmont 3-1 on Sept. 8.