St. Peter's Morgan Kelly took home a fourth-place medal in the Class A 100-yard breaststroke finals Saturday at the Jean K. Freeman Aquatic Center on the campus of the University of Minnesota in Minneapolis.
Kelly, who entered the finals with the third-best time in Friday's preliminaries, finished with a time of 1:07.48. St. Peter coach Mary Lager praised Kelly's performance.
"Morgan Kelly is a fierce competitor in the pool," Lager said following the state performances. "This was Morgan's first time making finals at the state and she became a medalist. By placing in the top eight, Morgan earned all-state honors."
Mankato West eighth-grader Olivia Leonard edged Kelly for third place in a time of 1:06.08. Seniors Hannah Hintermeister of Richfield (1:04.41) and Hattie Kluger of St. Louis Park (1:05.89) captured the top two places. Another Mankato West swimmer, Sarah Patenaude, took 8th in 1:08.75.
Lager emphasized that in the Friday preliminaries, Kelly improved on her personal best and St. Peter High School record in the 100-yard breaststroke in a time of 1:06.75. The Saints coach noted that the last time a St. Peter High School swimmer reached state finals action was in 2013 when Casey Rezmerski took fifth place in the 50-yard freestyle.
Lager also praised the Saints team effort through the season.
"The goal of our team this year was to finish well at true team, sections and state, and we are proud to have accomplish our goals," she said.
Visitation High School in Mendota Heights topped Hutchinson to win the Class A team title 318 to 250. Delano and Sauk Centre tied for third with 145 points each.
Kelly's performances, in both the breaststroke and a 14th-place finish in the 200-yard individual medley (2:012.20), gave St. Peter a total of 18 points and a 28th-place team finish.
FRIDAY: Five Saints compete in preliminaries
St. Peter junior Morgan Kelly placed third Friday in the Class A state breaststroke preliminaries, improving on her school record time in 1.06.75. Four other Saints finished up their seasons.
The state swimming and diving competition opened Thursday with diving, continued Friday with swimming preliminaries, and wraps up Saturday with finals at the Jean K. Freeman Aquatic Center on the University of Minnesota campus in Minneapolis.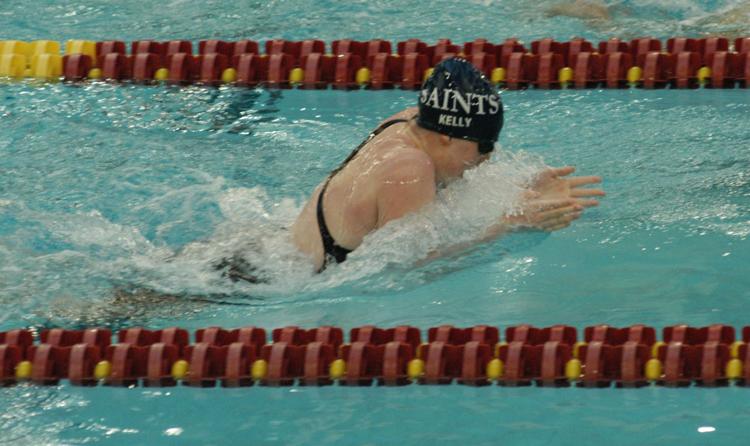 Saturday's final will be a tough task for Kelly as the first-place finisher, Richfield senior Hannah Hintermeister, turned in a time of 1:05.02. Hintermeister finished third in last year's state meet and came in as the top seed at 1:04.97.
But Kelly moved up a spot after being seeded fourth in the breaststroke event. Mankato West eighth grader Olivia Leonard placed second in the prelims in 1:06.47. St. Louis Park senior Hatie Kugler was fourth in 1:07.03.
Rounding out the eight finals spots were: Milaca junior Nina Schlichting 1:07.14; Sauk Centre junior Kayla Sayovitz 1:07.23; Mankato West senior Sarah Patenaude 1:08.10; and Visitation senior Elinor Glass 1:08.11.
Kelly also participated in two other state events. She fell short of qualifying for the Saturday finals in the 200-yard individual medley, finishing 11th out of 22 in a time of 2:11.93. Kelly had lowered her school record time to 2:11.70 in last week's Section 1A meet.
Richfield's Hintermeister also went into the individual medley prelims with the best time but fell to fifth in 2:09.16. Hutchinson sophomore Hailey Farrell improved over five seconds from her sectional seed to finish first in the prelims in 2:04.30.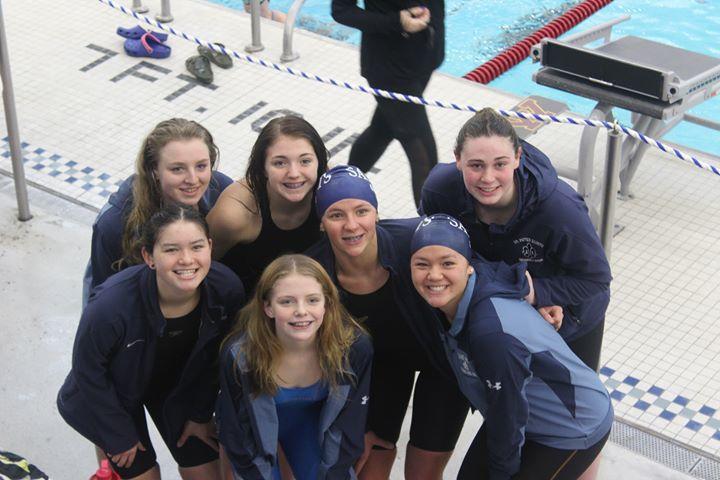 Kelly also joined the Saints' 200-yard medley relay team along with junior Shelby Graft and sophomores Olivia Denzer and Jaiden Landsom. The foursome finished 18th of 26 teams in 1:54.00.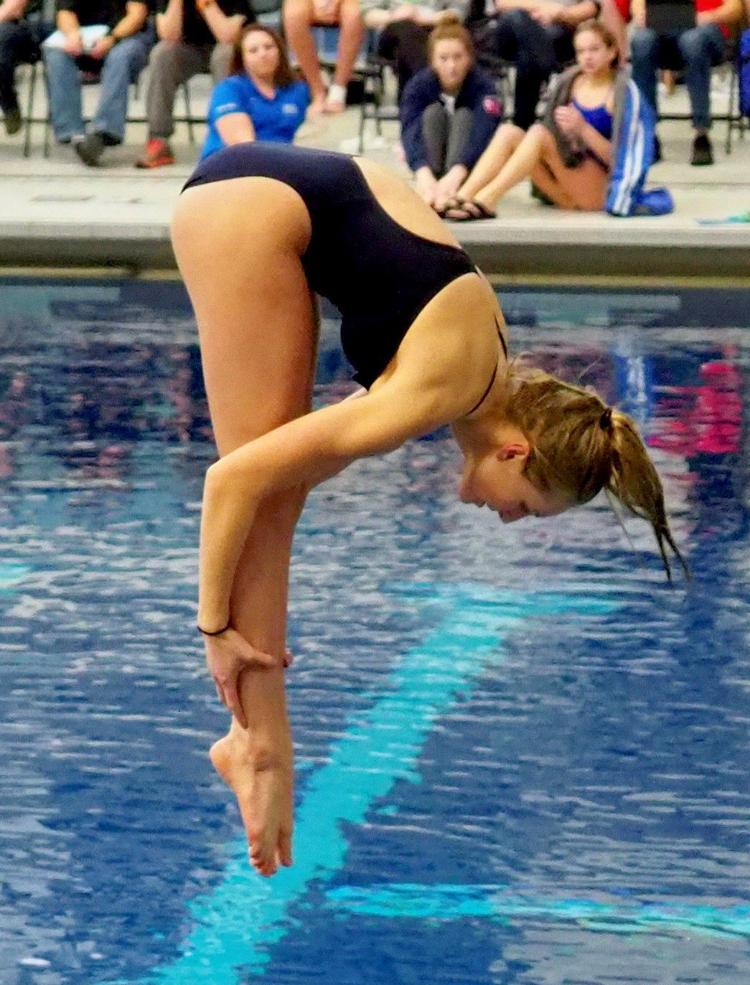 In Thursday's Class A 1-meter diving competition, St. Peter senior Lauren Feder wrapped up her Saints career, placing 28th out of 32 state competitors. Feder had qualified for state with her fourth-place Section 1A finish with 295.65 points.