New Ulm left hander Ethan Stade pitched a five-hit shutout with 10 strikeouts and two walks to lead the Eagles to an 8-0 first round victory over St. Peter in the Section 2AAA baseball playoffs Wednesday at Mueller Field.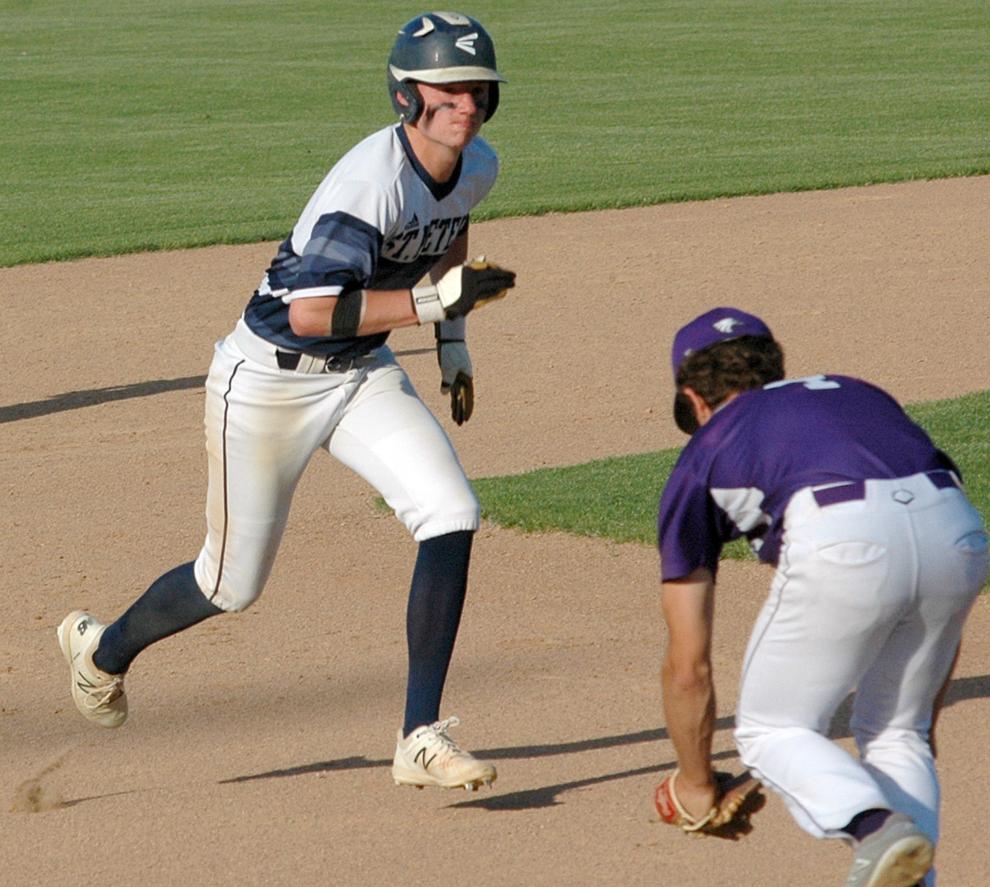 St. Peter starting pitcher, left hander Theo Geidd, went 2⅓ innings, allowing six runs (four earned) on four hits and three walks.
Right hander Josh Robb finished up the last 3⅔ innings with two earned runs on two hits, one walk and four strikeouts.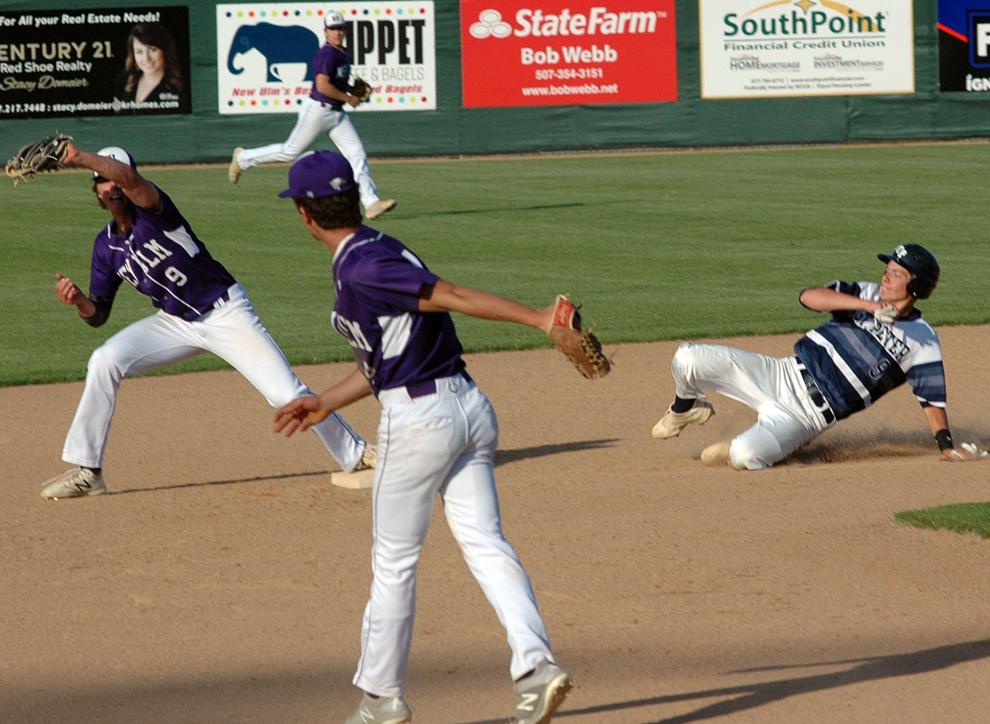 Geidd led the No. 7 seeded Saints (7-14) in hitting, going 2-for-3. Robb (1-for-3), Jorgen Jeremiason (1-for-2) and Shea Hildebrandt (1-for-1) had the other hits for St. Peter.
No. 2 seeded New Ulm (16-3) took a 1-0 lead in the first inning ontwo hits , a walk and an error.
The Eagles upped their lead to 3-0 with two runs int he second inning on an error, doubled, walk and sacrifice fly.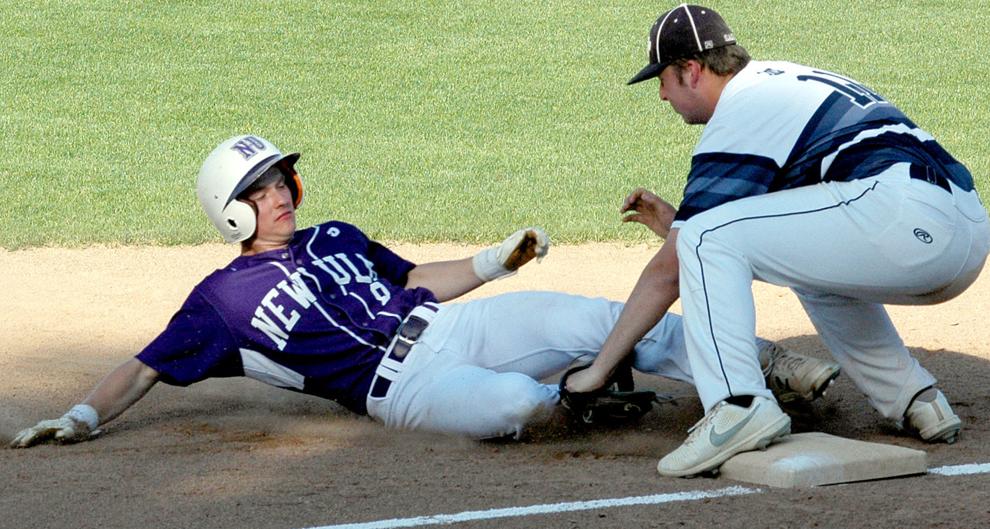 The Eagles doubled their lead to 6-0 with three runs in the third inning on an error, walk, singled and sacrifice fly.
New Ulm finished off the scoring with two runs in the fifth on two hits and a double steal.
The Saints threatened to score but left six runners on base.
St. Peter next faces No. 6 seeded Waconia (7-14) at 1:30 p.m. Saturday at Mueller Park in an elimination game. No. 3 Marshall (14-6) defeated Waconia 11-3 in the first round.