Crowd sizes are limited in this age of the COVID-19 pandemic virus, but that doesn't mean that although smaller in number, spectators still can make a lot of noise for their favorite team.
That was the case on parents' night Friday when St. Peter boys basketball team went into overtime for the second time this season against Blue Earth Area and defeated the Buccaneers 75-73.
"For anyone lucky enough to be in the gym tonight it was a phenomenal atmosphere," St. Peter head coach Sean Keating said. "Our C and JV teams cheer so loud it makes it a unique atmosphere for everyone in the gym. It was awesome to have a loud gym, a great opponent and a great basketball game. I thought our kids found out a lot about themselves tonight and proud of their effort."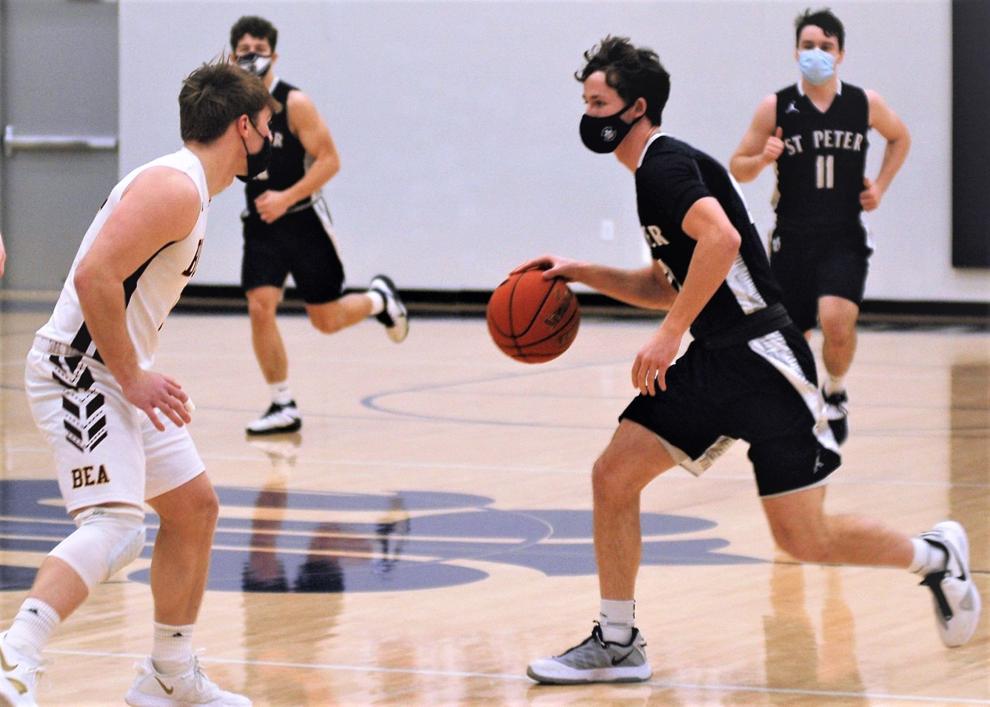 Senior point guard Ethan Grant led the Saints with 20 points, seven assists and six rebounds.
"Ethan Grant controlled the game," Keating said. "We can't afford to sit him; he played all 40 minutes, seven assists and was hounded by Blue Earth all night."
Three other Saints finished in double digits in scoring. Junior center Bennett Olson had 18 points and six rebounds. Junior guard Shea Hildebrandt and senior forward Kelson Lund scored 10 points apiece.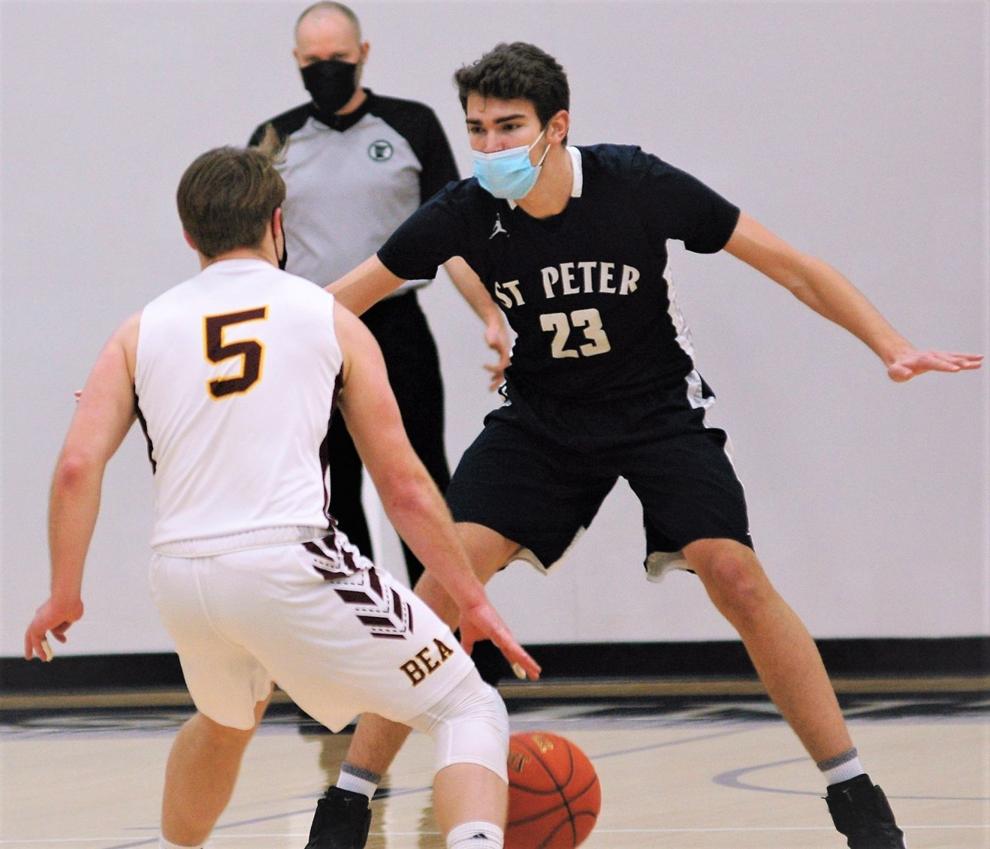 "Our entire team was ecstatic to see Kelson hit big free throws and the 3 in OT," Keating said. "He came back out for basketball year and has embraced the process of improving everyday.
"It was a big challenge playing back-to-back games after a road trip to Byron. I think our depth in the end was vital. We knew Blue Earth wouldn't go away. Veteran team that I have the utmost respect for."
BEA (9-2, 4-3 Big South Conference) defeated St. Peter (6-4, 4-3) in the first game of the season 70-65.
"Crazy that both games this year with them went to OT," Keating said.