Starting pitcher Theo Giedd led St. Peter on the mound and at the plate in a 5-2 victory over Tri-City United on Friday at Veterans Field.
Giedd didn't allow an earned run over four innings while striking out nine, walking four and allowing only one hit to earn the victory.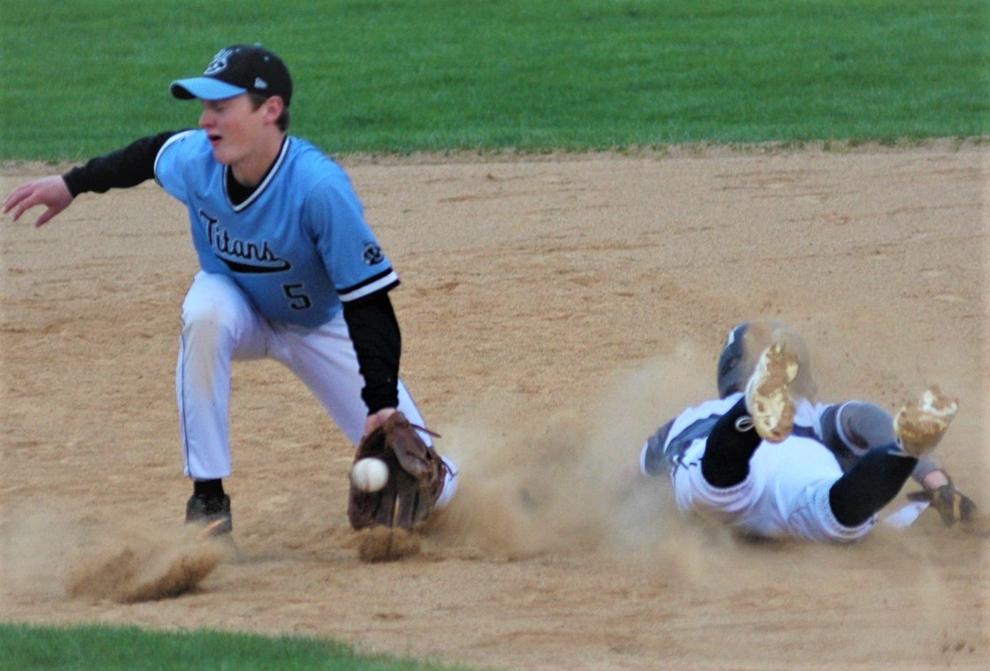 Leading off, Giedd batted 2 for 2 with a double, a walk, three RBIs and a run scored.
Jake Rimstad pitched the final three innings for the Saints, allowing one earned run on four hits, no walks and two strikeouts.
TCU starting pitcher Brody Rud had control problems and lasted only one inning. He allowed one earned run on four walks, no hits and no strikeouts.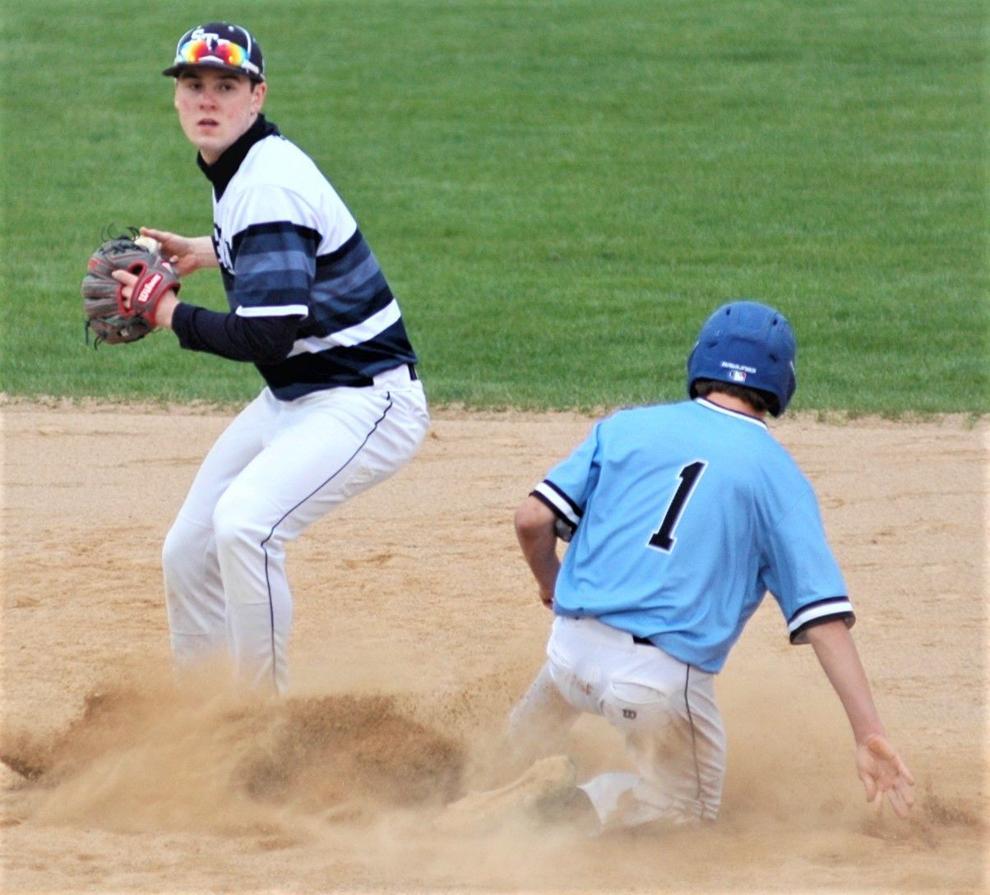 Chris Johnson finished up the last five innings, allowing five earned runs on six hits, one walk and one strikeout.
St. Peter right fielder Brogan Hanson went 2 for 3 with an RBI and a run scored.
Third baseman Jake Moelter batted 1 for 3 with a double, RBI and a run scored.
Center fielder/shortstop Vinny Guappone finished 1 for 3 with a walk and two runs scored.
Five different Titans had a hit.
Rud went 1-2 with a walk, hit by pitch, stolen base and run.
Shortstop Collin Barnett finished 1 for 4 with a double and an RBI.
Centerfielder Max Krautkremer went 1 for 2 with two walks.
Reece Weydert went 1 for 1.
TCU took a 1-0 lead in top of first with unearned run. Rud reached on an error, Krautkremer walked, Rud went third on a passed ball and scored on a wild pitch.
St. Peter tied it up 1-1 with a run in bottom of first on consecutive walks to Giedd, catcher Josh Robb and Rimstad, and Moetler grounded into a double play to drive in Giedd.
The Saints upped their lead to 4-1 with three runs in the second. Left fielder Jorden Jeremiason led off with a walk, Guappone singled to right, Hanson reached on a bunt single to load the bases, and Giedd hit a three-RBI double to right center to drive in Jeremiason, Guappone and Hanson.
The Saints increased their lead to 5-1 in the third with a run on a double over the center fielder by Moelter, who went to third on a ground out and scored on sacrifice fly by Jeremiason.
St. Peter made it 6-1 in the sixth inning when Guappone walked, stole second and scored on bunt single by Hanson.
The Titans finished off the scoring with a run in the seventh. With two outs, Rud hit an opposite-field single to left and scored on a double by Barnett.
St. Peter improved to 4-3, while TCU fell to 0-4.