The competition got tougher for St. Peter girls track and field team moving from the small schools class (Section 2A) to the big schools class (Section 2AA), and no Saints' girls qualified for state in the section meet Wednesday at Waconia High School.
Normally the St. Peter girls' team has multiple state qualifiers or at least one.
The competition will be more spread out next season when there will be three classes (A, AA and AAA), and St. Peter will be in the middle class. That will likely give the Saints better shots at state.
Four-time state qualifier and school record holder Maddie More looked to be St. Peter's best chance for state, but she fell just short of the top two state qualifiers. She placed fourth in the 800-meter run in 2:27.11 to earn a medal.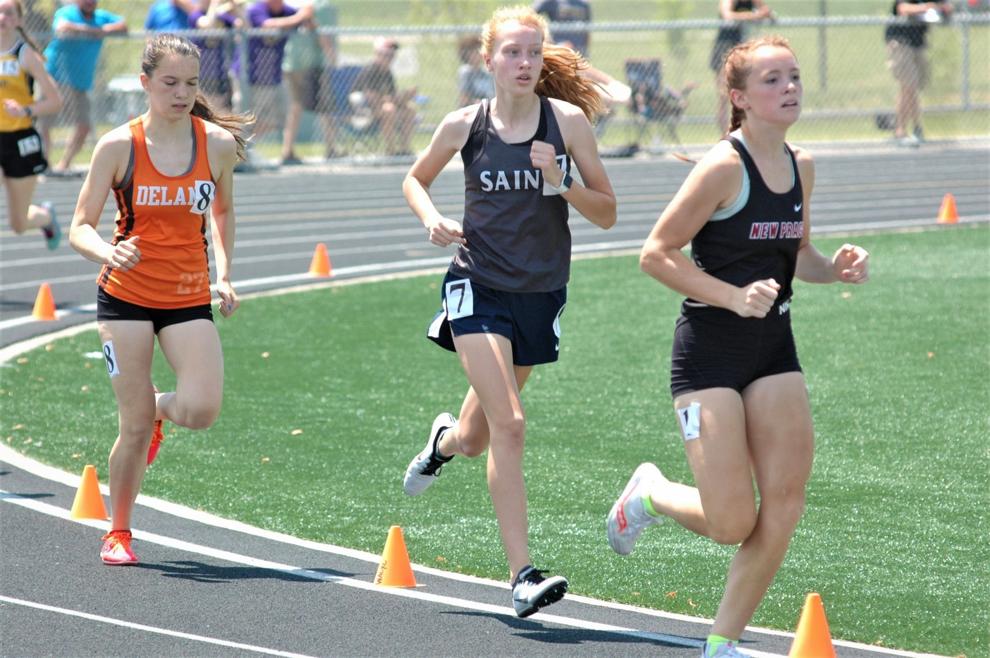 More also anchored the St. Peter 4x400 relay team to a fifth place medal (4:23.46). Running with her were eighth-grader Annika Southworth, seventh-grader Keira Friedrich and sophomore Hadley Stuehrenberg.
Friedrich also medaled in the 1600 meter run in fifth place (5:28.84).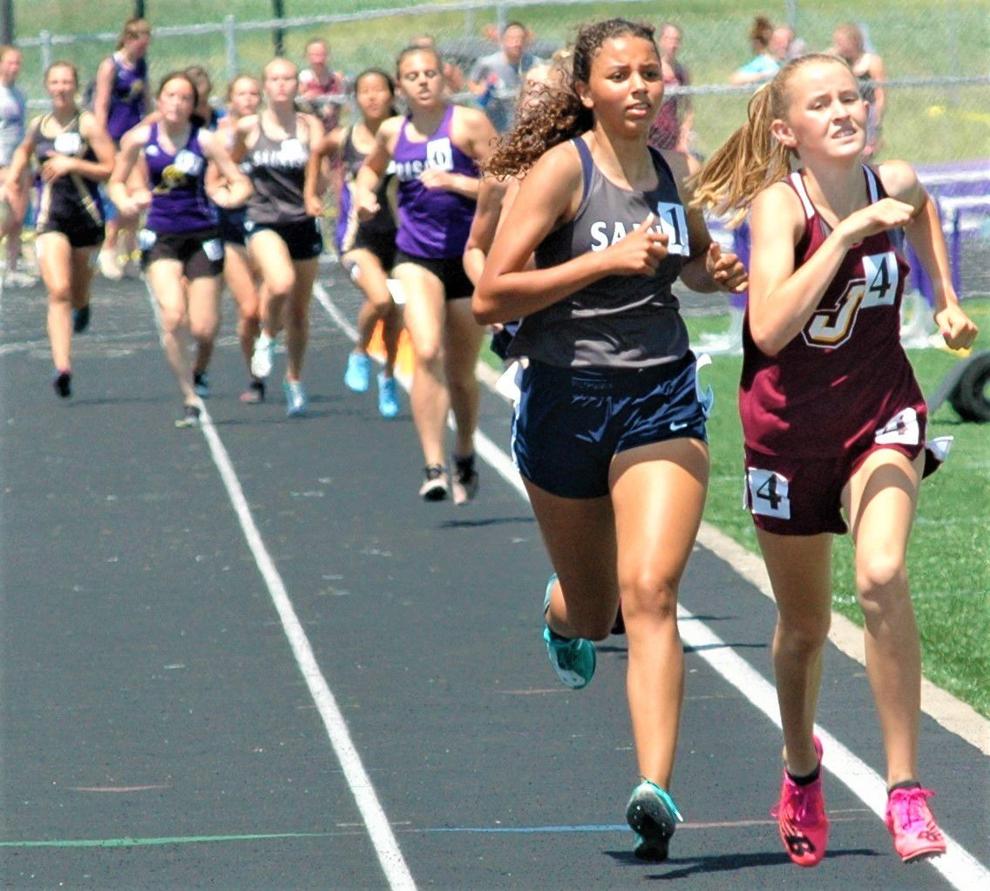 Stuehrenberg also finished eighth place in the 800 run in 2:32.45.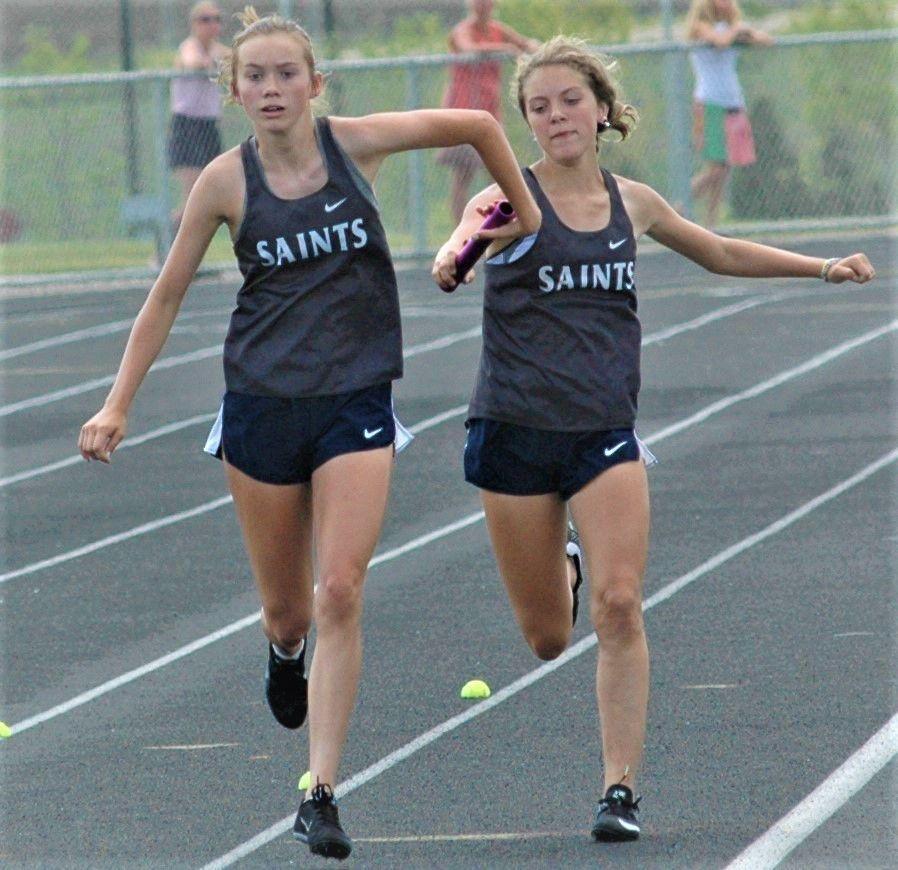 The Saints earned a pair of top eight finishes in the discus throw with junior Cadence Selzler-Campion in fourth (103-4) and junior Katie Gurrola in eighth (95-7).
Junior Josie Wiebusch took eighth place in the 300 hurdles (51.15).
With 21 points, St. Peter girls placed 12th out of 18 teams in the section.
With the temperature in the high 90s and windy, it made running, jumping and throwing more challenging. The heat tends to sap energy out of runners especially in the long distances.
"The heat made time much slower than normal," St. Peter girls head coach Jeff Portugue said.