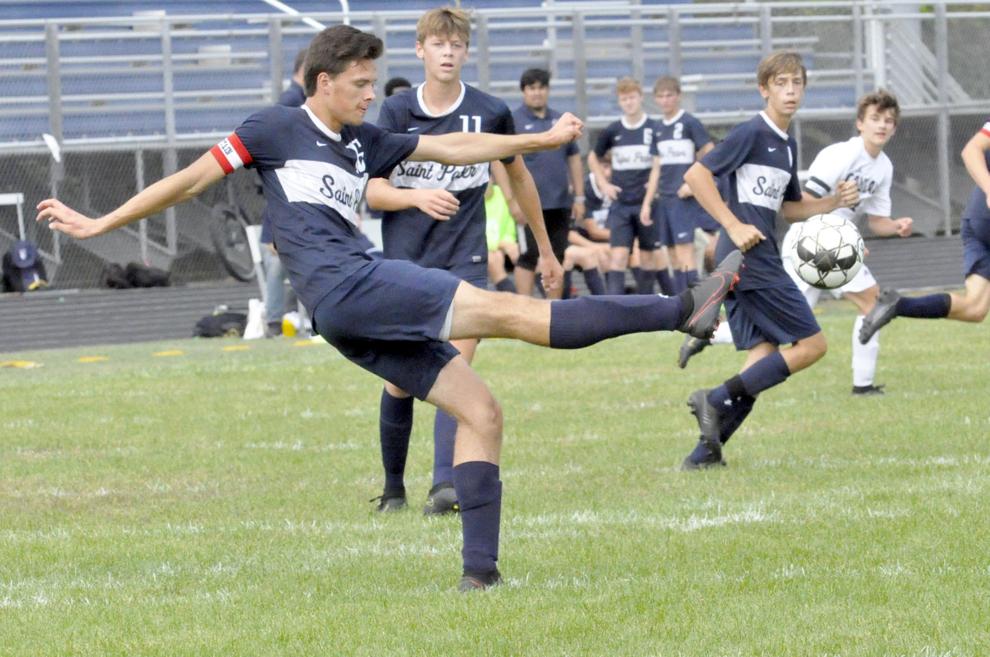 The St. Peter boys soccer team hosted the Mankato East Cougars Saturday afternoon, but fell victim to the speed of the Cougar offense in a 5-0 loss. The loss gives the Saints a 2-4 record on the season.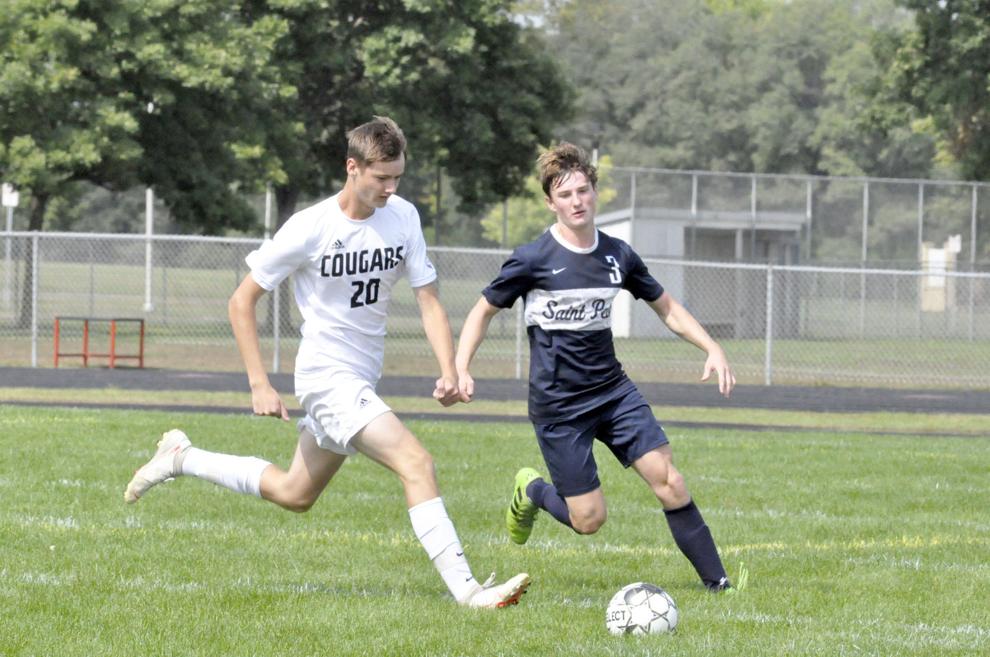 Mankato East scored the opening goal of the game with 33:49 to go in the first half after breaking up a pass at midfield and capitalizing on the man advantage. Just 21 seconds later, the Cougars once again intercepted a midfield pass and scored an eerily similar goal to go up 2-0.
Mankato East once again scored with 17:06 to go after transitioning from defense to offense quickly to take a 3-0 lead. The Cougars had a player fouled just outside the box with 16:08 to go in the half, and on the free kick, they were able to add another goal.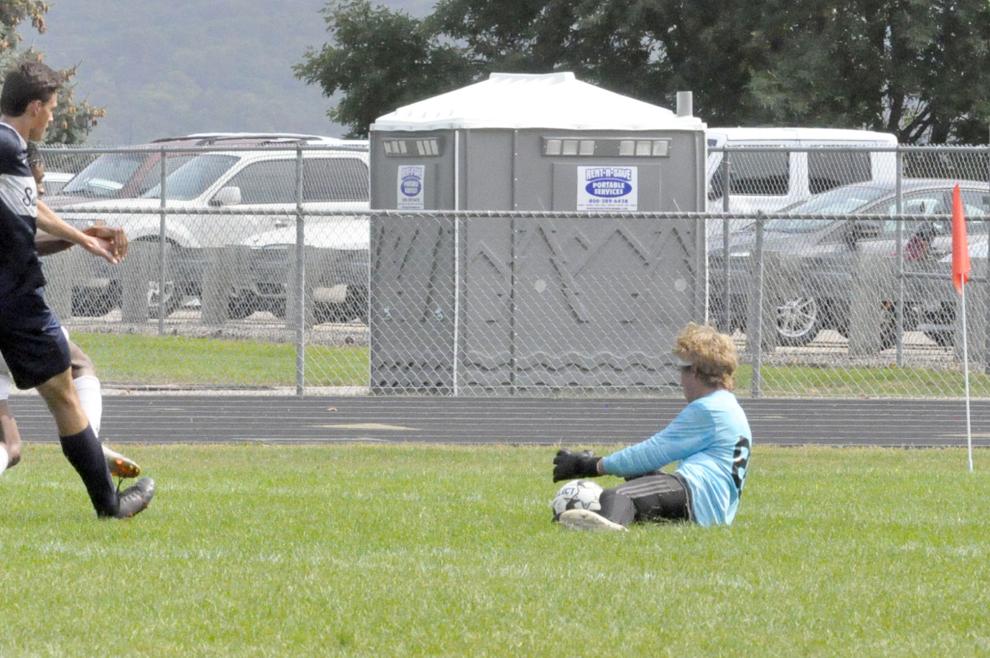 Knowing that they were going to have to be aggressive in the second half, the Saints took a lot of chances and one mistake led to another scoring opportunity for the Cougars. However, when the offensive player made the shot to the lower left hand corner of the net, St. Peter goalkeeper Connor Bjorling made a diving fingertip save.
With 16:28 to go in the game, Mankato East scored their final goal of the game, this one a shot to the upper left hand corner of the net.
The Saints will return to the pitch Tuesday, Sept. 14, when they travel to Waseca to take on the Bluejays.