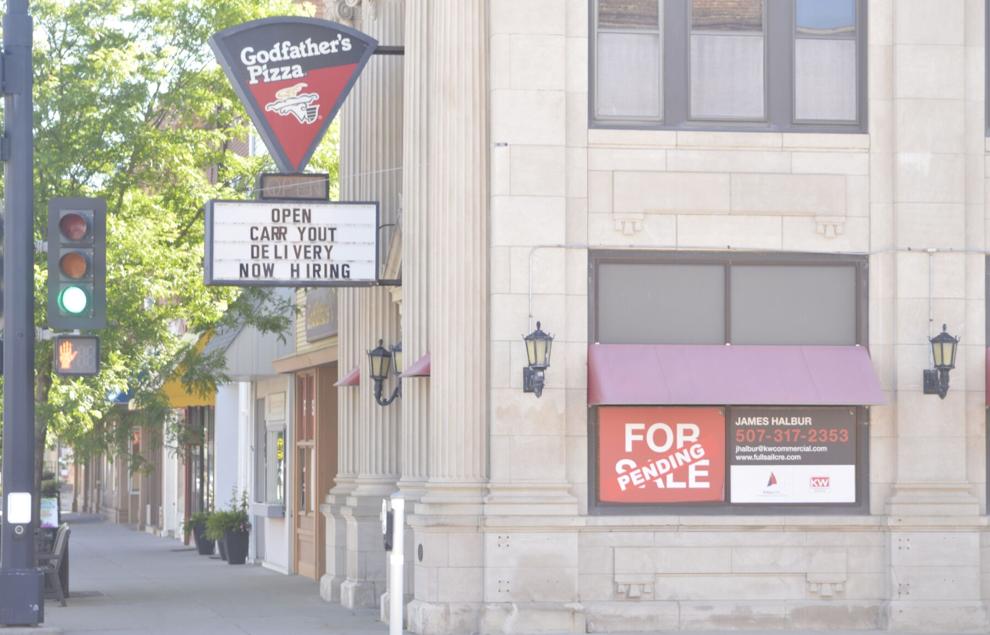 Between the construction of a second Kwik Trip, groundwork laid for a potential strip mall north of Hy-Vee and the Godfather's building about to be sold, St. Peter's business environment is seeing major changes this summer.
KW Commercial Midwest Senior Director Jim Halbur said the St. Peter commercial real estate market has remained active this summer, as he's witnessed offices, retailers, medical providers and restaurants express interest in commercial properties he has on sale. The commercial broker is currently finalizing the sale of the Godfather's Pizza building, which is expected to close in August.
"It's been across the board. When you have an economy that's growing a little bit, people are looking to do things," said Halbur. "The boutiques in the downtown buildings seem to come in and go, but that's normal for a boutique or a restaurant."
While the housing market has slowed from record demand with interest rates and inflation on the rise, Halbur said the commercial marketplace isn't seeing those impacts just yet. Due to delays caused by the permitting and financing processes in purchasing commercial space, the buy cycle is much longer. But moving into the fall, Halbur anticipates demand will dip, as interest rate hikes by the Federal Reserve intended to combat inflation deter buyers.
"For the Godfather's sale, that work was done all over the winter and early spring, and it takes that long to close financing and get it going," said Halbur. "The slow time in commercial stuff is just before the end of the year when everybody is getting their taxes ready and closing the books. All the development that happens in the spring usually begins in mid-October."
One of the major locations in St. Peter ripe for development is Hallett's Pond. Last week, groundwork began on the construction of a new strip mall north of Hy-Vee after a deal was closed on the land last year.
"The gentleman is building a new strip mall out and taking some risks there, but I really think that's going to be a nice spot, because there you have the pond as an amenity," said Halbur.
The broker is also anticipating a sale of around 4 acres of land to a new business development in the Hallett's Pond area this fall. A medical office, regular office and restaurant have all expressed interest in land near Hy-Vee, and there's also development potential for a new gas station.
"I think St. Peter is going to continue to grow, as the residents grow, and amenities are more available in town," said Halbur. "When you have traffic coming through Highway 169, St. Peter is the only place where it really slows down."