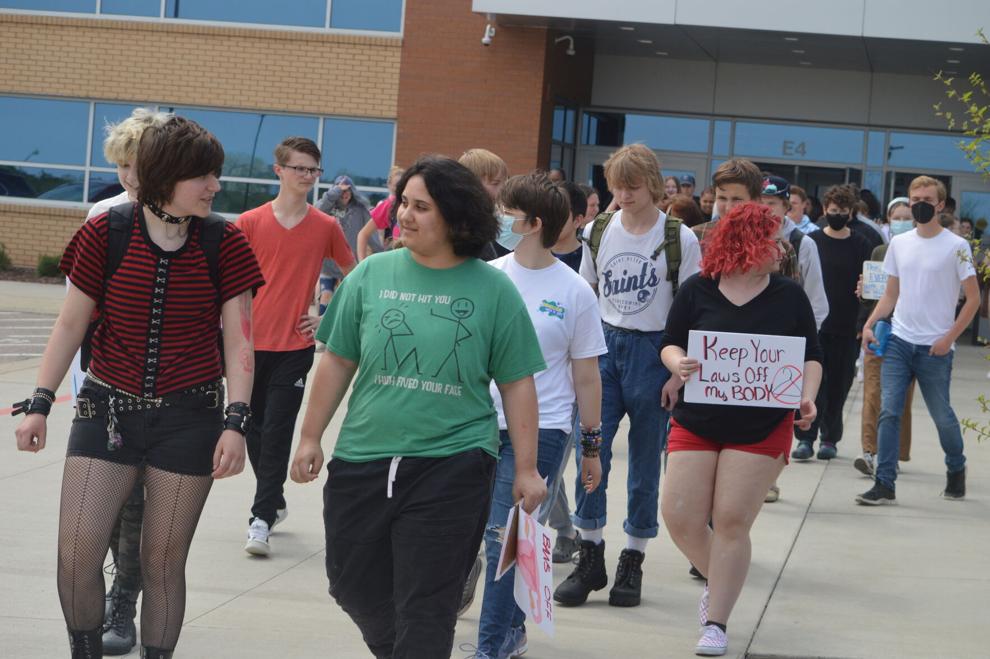 Over 60 high school students marched out the front doors of St. Peter High School Thursday, May 12, carrying cardboard and paper signs with slogans reading "Abortion is healthcare."
The crowd of young men and women walked out of their classes at 2:30 p.m. in protest of a leaked Supreme Court draft majority opinion which would overturn the 1973 Roe v. Wade decision and grant states the ability to restrict and outlaw abortion before fetal viability.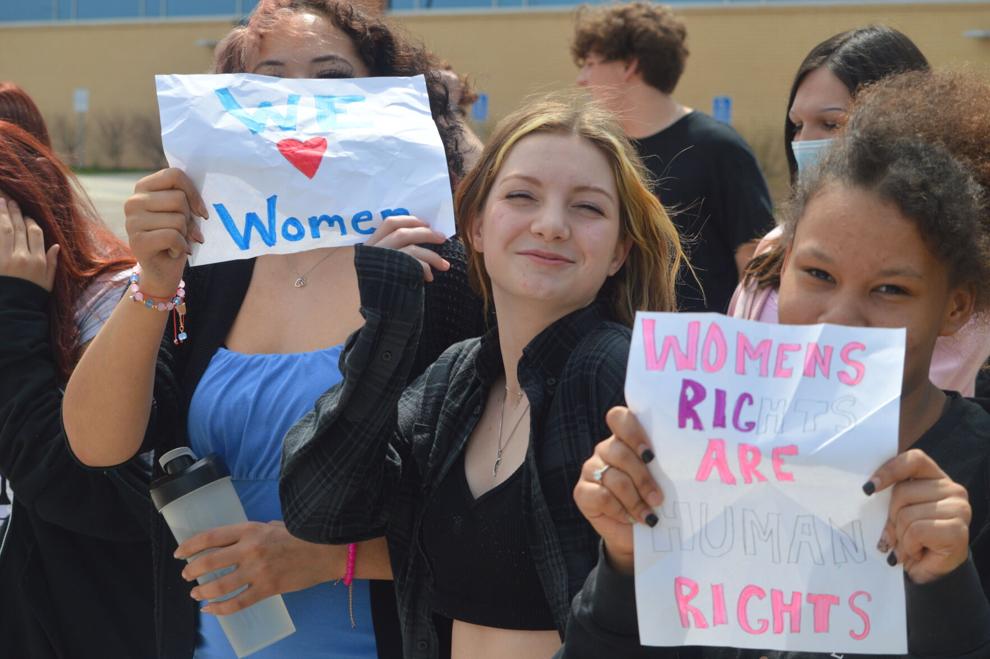 For student organizer Keith Phillips, the issue is not just political, it's personal. After leading the rows of student protesters in a march around campus, the high school junior behind the "Abortion is Healthcare" walkout told his classmates that his mother had an abortion as a teenager while pregnant with him.
It didn't take, and he's around because of that, but he still believes in her and other women's right to make that choice.
"My mom was raped when she was 16. She had no funds to carry that child and wasn't healthy enough, so she got an abortion," said Phillips. "It was a difficult decision for her to make and her mom helped her decide. Because of how abortion was still practically new when she was that young, it caused a lot of damage to her body."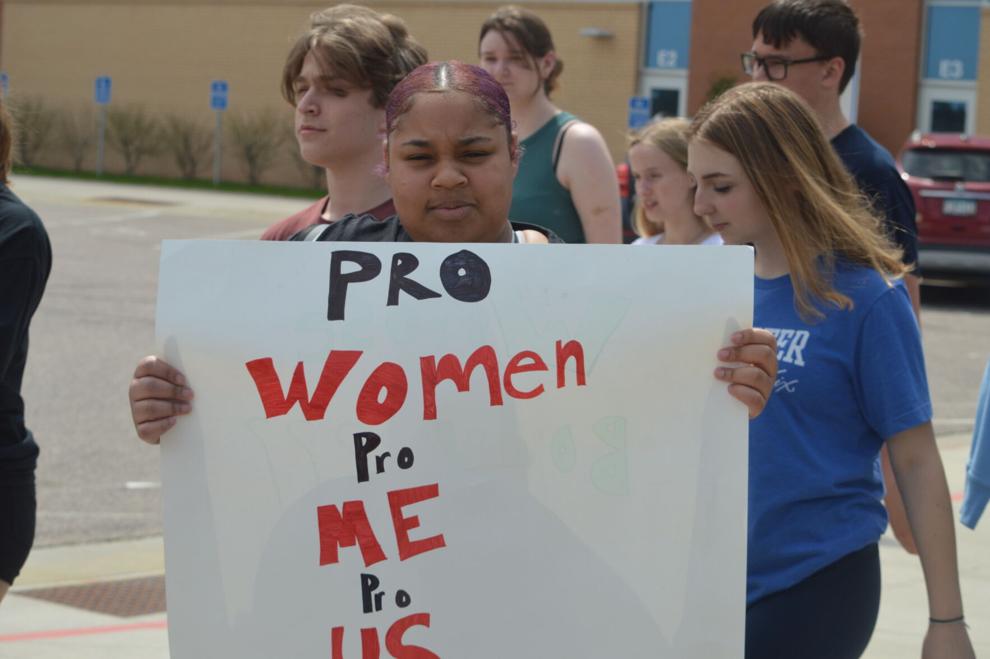 "I was a miracle and I'm glad to be born, but hearing that safe abortions can be overturned and not be available for a woman or anyone with a uterus to have is stupid," said Phillips.
The student organizer contended that overturning Roe v. Wade would not curb abortion rates, but make safe medical procedures less accessible. Philips stated protecting abortion rights is about access to health care.
"When people feel they have no other option, DIY (Do it yourself) abortions prove extremely dangerous and life-endangering and with much higher rates of mental health repercussions," said Phillips. "Better sex education and access to contraceptives have been proven to lower abortion rates and teen pregnancy."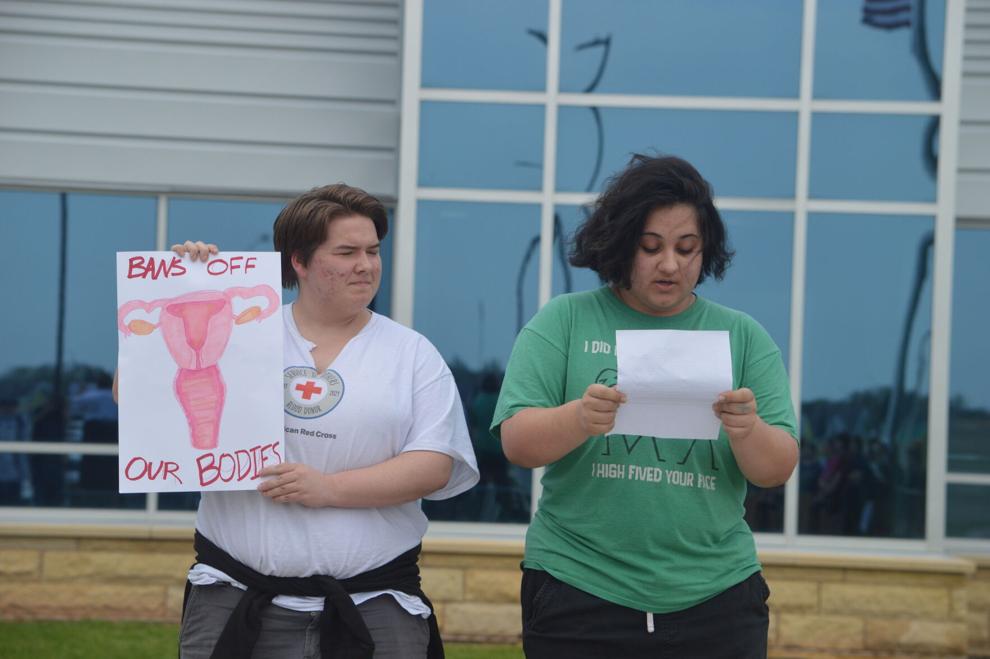 After delivering his speech, Phillips asked the crowd if anyone wanted to share their own stories. One student came forward to say she was raped when she was just eight years old. While she wasn't impregnated, the survivor said she had already hit puberty at the time of the assault and was potentially fertile. At such a young age, when she didn't even understand her own body, the student said she shouldn't have been forced to give birth.
There are 13 states with "trigger laws" poised to ban abortions if Roe v. Wade is overturned, many without exemptions for rape or incest. In Minnesota, the right to an abortion up to fetal viability would still be protected under the Minnesota Supreme Court's 1995 ruling in Doe v. Gomez.
While organizing the walkout, Phillips met a mix of responses from classmates. Some were supportive of the idea. Others were against the protest, holding that states should have the right to restrict or outlaw abortion. Many were on the fence and undecided on their opinion.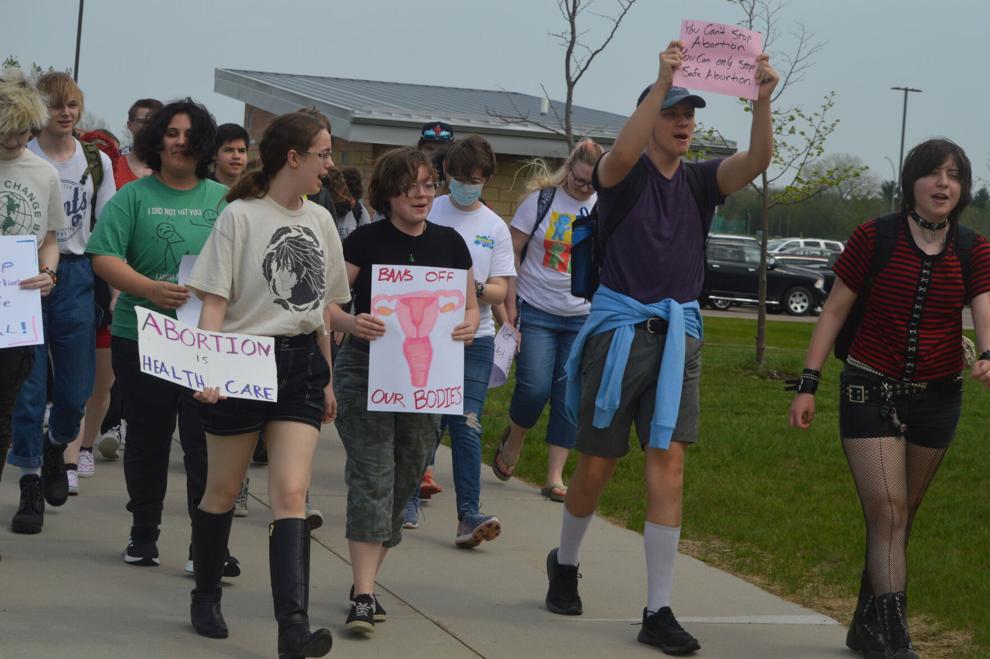 High School student Cry Fitzpatrick was supportive of the cause, but recalled being hesitant to join the walkout at first.
"I remember crying and hoping that this stuff would not be overturned," said Fitzpatrick. "Even though I was very unsure about all this, but once I got to class, I thought 'I kind of want to do this now.' I just decided to come out and honestly I am glad."