When Kandice Cooke saw a man laying on the ground outside of her Cooks & Company workplace in downtown St. Peter, turning blue and struggling to breathe, she didn't think; she just acted.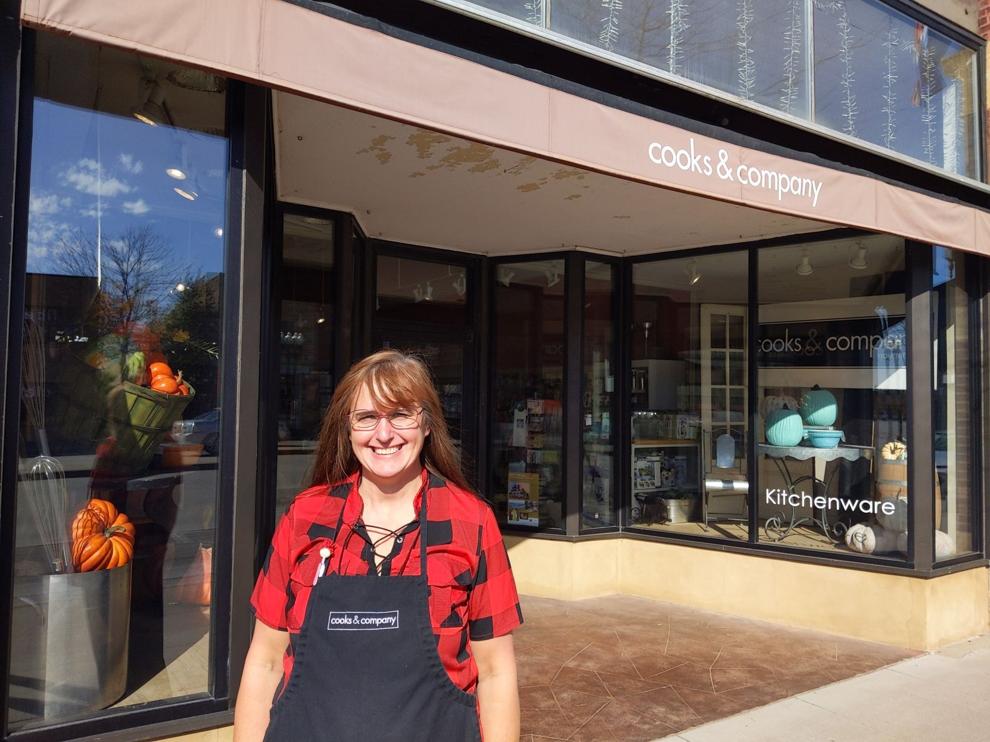 "There were no thoughts until afterward when the officer came in and said we saved his life," she said.
The man was eventually helped by paramedics, who used a defibrillator to shock his heart back into rhythm, and he was now recovering about a week later. He and his wife, who chose to be unnamed for this story, expressed immense gratitude.
"We are very thankful Kandice was there," the wife said, "and that she had a nurse beside her. They really made a difference in my husband's life."
Cooks & Company owner Carol Hayes was moving from her other store, Contents, over to Cooks & Company when she saw the man on the ground, along with Kandice performing CPR and another employee dialing 911.
"I just, along with (another store employee) Phyllis, tried to keep people from exiting our front door and tried to give this man as much privacy as possible," Hayes said. "They cut off his shirt; there was just so much going on honestly."
She added, "When I got there, he was blue and didn't have a pulse, which is pretty shocking. To see life in front of you disappear. I'm pretty proud of Kandice, who saved a life at the store. I think, at times, when people might tend to run away from danger, there are heroes in this world who run toward helping and saving people. And this is a clear example of someone being willing to help, and, in fact, saving a life."
For Cooke, it was a matter of memory.
"I took CPR classes in sixth grade for babysitting; that's it," she said. "I guess I remembered, yeah. It was the first time I used those lessons. I knew they didn't do the breath thing anymore — just the compressions. They said something about the 'Stayin Alive' song that you're supposed to go to; the nurse and I we're just counting, though. I knew that you had to compress harder than you wanted to, in order to get it deep enough. The nurse was telling me to ensure the airwaves were open, and she said it was working because air was blowing through."
An idea quickly came to mind for Cooke, along with the man she helped and his wife: more AEDs (automated external defibrillators) readily available downtown. The man was saved thanks to the quick action of a few people this time, but an earlier shock could've made a difference — and perhaps all the difference in other cases.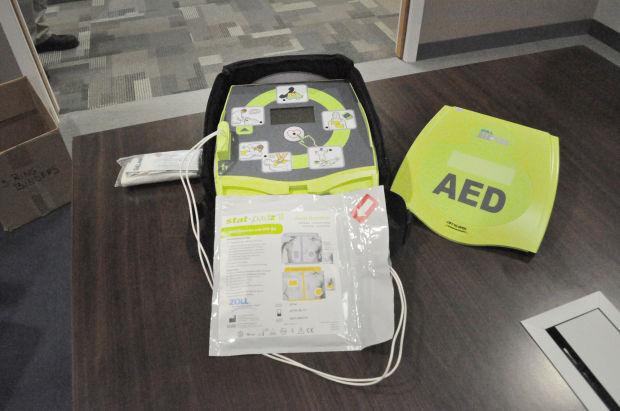 "I talked to them about how we can get more AEDs in the business district, where we wouldn't have to run six blocks to the Pulse Gym," Cooke said. "By then, the paramedics and EMT are on scene anyway."
The group has made contact with city leaders, including Community Development Director Russ Wille, who has quickly looked into options. He said the equipment is expensive, ranging from $1,000 to $1,500 per device, and they have to be serviced and/or replaces every about four years.
"I told them that I would explore if there was funding available from grant sources, so we could at least partially finance them," Wille said. "If so, I said I'd contact other building owners downtown to see if they're interested."
He added, "I'm in the early first stages of looking into this. We can't guarantee we'll find any projects that work, but we certainly want to check things out and see what's available."
Either way, he joined the chorus in singing the praises of Cooke and others who respond so capable in high pressure moments.
"What Kandice did is just phenomenal — to step up and get into action there," Wille said. "Not everyone would do that."