History is happening right now.
This is always the case, but when a pandemic hits across the entire globe and shuts down normal life for over a year, it becomes more apparent. The team at the Nicollet County Historical Society didn't need much reminding, as they got to work preserving the present.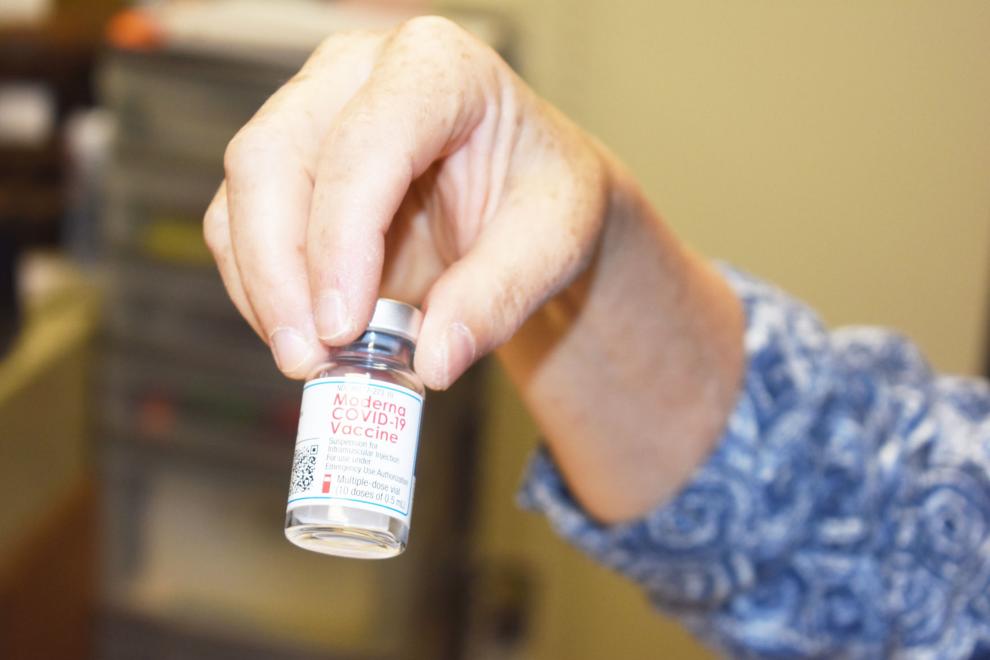 "The word 'pandemic' isn't used lightly, so we knew this would be a big deal when it was used to describe the coronavirus," NCHS Executive Director Jessica Becker said. "However, by April 2020, when Gov. Tim Walz issued the Stay at Home order, it was clear we were living through an extraordinary time in history. While many want to put 2020 behind us, historians are the record keepers of our time here."
Taking the lead at the local historical society was Research Coordinator Ruth Einstein, who specializes in archive and documentation work. It didn't take too long for her to recognize the job that needed be done, as the pandemic hit locally in March 2020.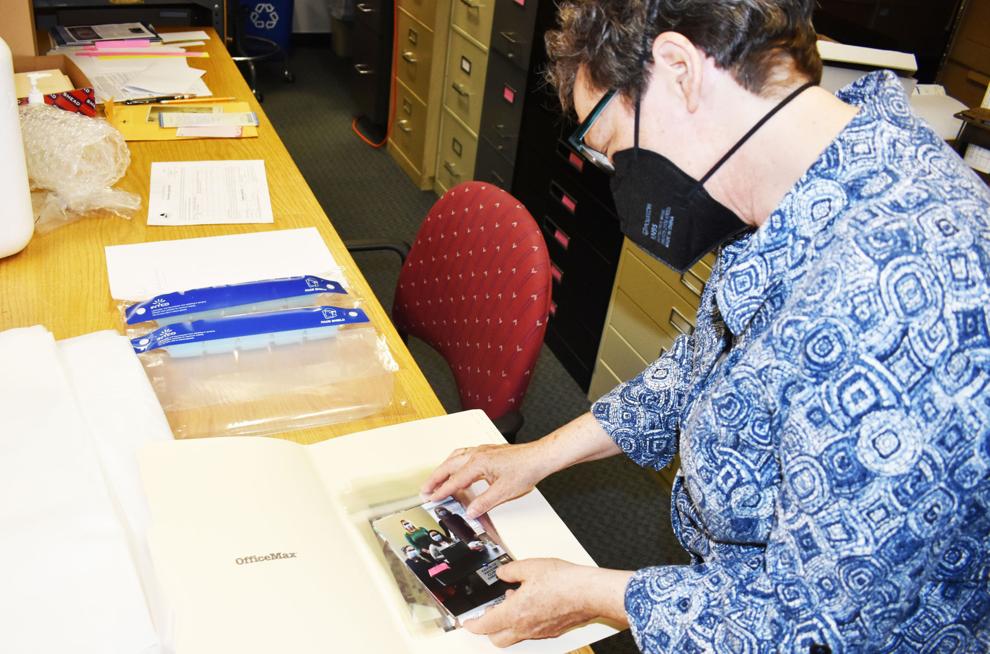 "I wouldn't say right away, but I'm a participant of a couple archivists Facebook pages, and fairly early on there were discussions there about how we, as archivists, we're going to document this moment in history, from the initial shock to how the communities were responding," Einstein said.
While the sheer impact of COVID-19 and the rate at which it changed routines and lifestyles was a shock to everyone's system, it wasn't beyond belief to Einstein.
"I saw an article in 1920 in the St. Peter Herald that said, 'We think we might have this under control,' so that was a good two years after the beginning of that pandemic," Einstein said. "I thought, 'This is not unprecedented'; those of us who have a sense of history, the medical community were saying 'Oh, we were expecting this, and it's going to be as much of a public health crisis as we thought.'"
Regardless, the time needed to be documented. Einstein's focus was on the local community — the impact of the virus, the reaction of residents, the innovation of businesses, nonprofits and churches. The online age, while not everyone's favorite, was certainly useful for the purpose of Einstein's work.
"Technological advances provide tools our forebears never dreamed about using," Becker said. "Therefore, digital preservation methods alone are crucial for future curatorial and archival preservation needs. For much of 2020, we couldn't connect in person, so the internet and computers made it possible for us to preserve this history in real time."
A big chunk of Einstein's archival work has been through Facebook, starting before St. Patrick's Day 2020.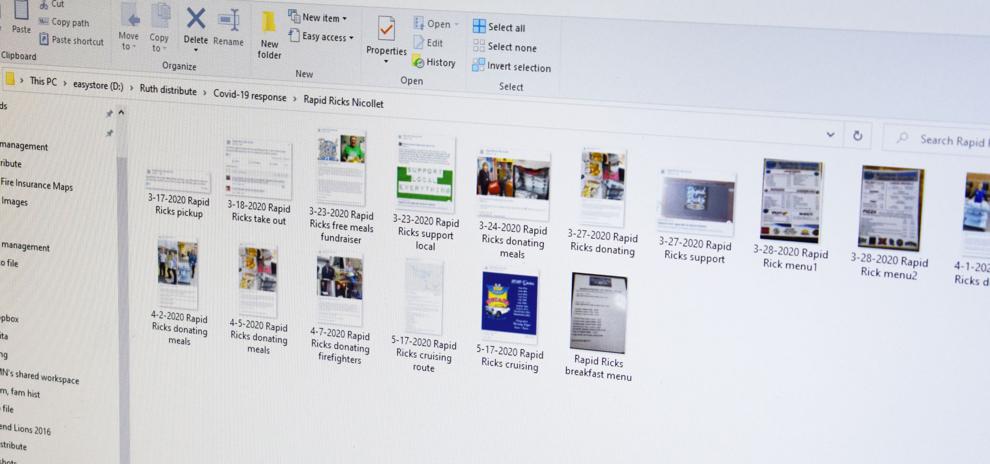 "I remember clipping a couple posts from Patrick's on Third, which was planning for St. Patrick's Day, and then suddenly everything changed," Einstein said. "I have clips of all these Facebook posts where despair just started to ooze out from retail shops, bars, restaurants, churches."
Einstein has a long list of folders in her computer, labeled with the names of businesses and institutions across Nicollet County. Inside each one, there are records of the reactions, decisions and changes made during the beginning, middle and (possibly) end of the pandemic. Together, they can give a picture of what life was like in a year that was so often called "unprecedented." They will fill the gaps, locally, that our memories leave behind.
Outside of Facebook, a volunteer, under Eintein's direction at the Historical Society, has been going through local newspapers and flagging articles specific to the times. The NCHS has also been saving obituaries, many of which mentioned COVID's role in a local resident's untimely death.
"We made some effort to retain that information, just like we also tried to retain information from people who had Polio, anyone who had tuberculosis," Einstein said. "We try to make it personal as much as possible."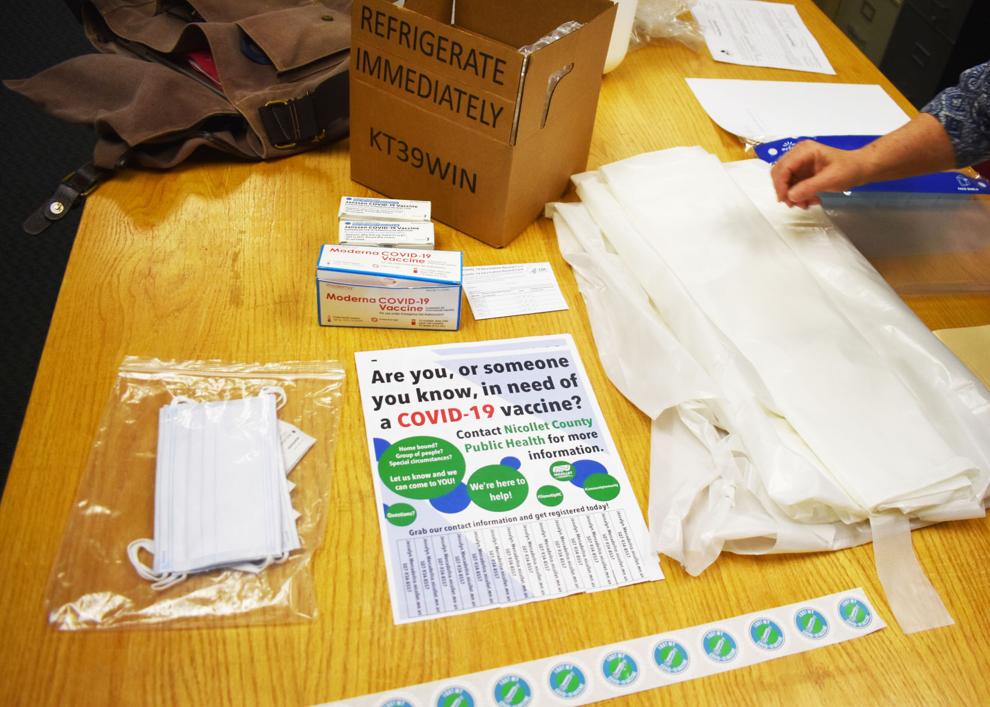 More recently, the Historical Society received a number of items from the Nicollet County Health and Human Services Department. Some of the items include personal protective equipment, flyers with tear-offs, empty vials of Moderna and J&J vaccines, photographs of Nicollet County Health and Human Services nursing and staff vaccine clinics, a Styrofoam container meant to keep the vials cold, some of the vaccination stickers, the vaccination cards, masks and more.
"History is happening now, so the remnants of history are available in newspapers, documents, artifacts, and we, as archivists, are always trying to preserve those types of materials in perpetuity," Einstein said. "Then researchers can come in and have details of events that are contemporary."
And the NCHS hopes that what they're doing now will be a benefit to all in years to come.
"In our communities are individuals, businesses, and organizations making history every day," Becker said. "One hundred years from now, people will remember the history we are making today because of the preservation, documentation, and collecting we're doing. This is something we can all share, a sense of belonging to something bigger."