Businesses are open, and customers are at their doors, but in many places, a shortage of workers is limiting service and production.
Since the January reopening of El Agave, Eber Noe Juarez has had trouble finding enough workers to operate his Mexican restaurants in St. Peter and Fairmont.
"As far as I know, it's everywhere," said Juarez, owner of both establishments. "I have a lot of friends in the restaurant business here and in other states, and everywhere it's the same situation we have."
The shortage has impacted sales in some cases; the NFIB survey says out of the businesses that experienced a staffing shortage, 20% reported significant loss and 25% reported a moderate loss in sales opportunities.
Southern Minnesota business owners like Juarez also pointed out the shortage's impact on existing workers.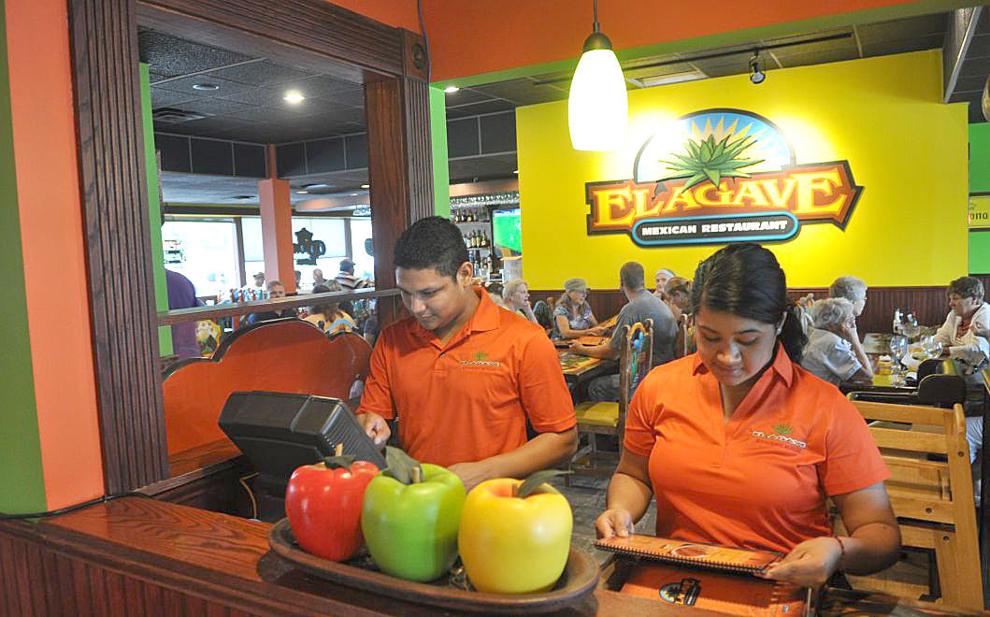 While his St. Peter operation has some part-time workers, Juarez said the restaurant could use four full-time employees. Between him and the managers, three different families have worked extra hours to keep up with the demand at the two locations.
"We were thinking of closing one day a week to give a day off for all employees at once, just so we can all work weekends," Juarez said.
Juarez believes "people don't seem to care about a job anymore" due to stimulus payments from the federal government. He hired some part-time workers in Fairmont, but says his recent hires haven't been willing to put in the work.
Even after raising wages above the minimum, which he hadn't done before, Juarez said he still hasn't found the workers El Agave needs.
"And I think we're actually doing a lot better than other businesses," he said.
Also in St. Peter, Diamond Dust Bakery & Coffee Shop Owner Cheri Brown said her business has placed help wanted ads on the radio, Indeed and Facebook, but so far they've yielded no applicants. It's been a struggle to find help throughout the pandemic, she said, especially in the last six months. But since reopening after the three-week shutdown at the start of the pandemic, she said the bakery is busier than ever.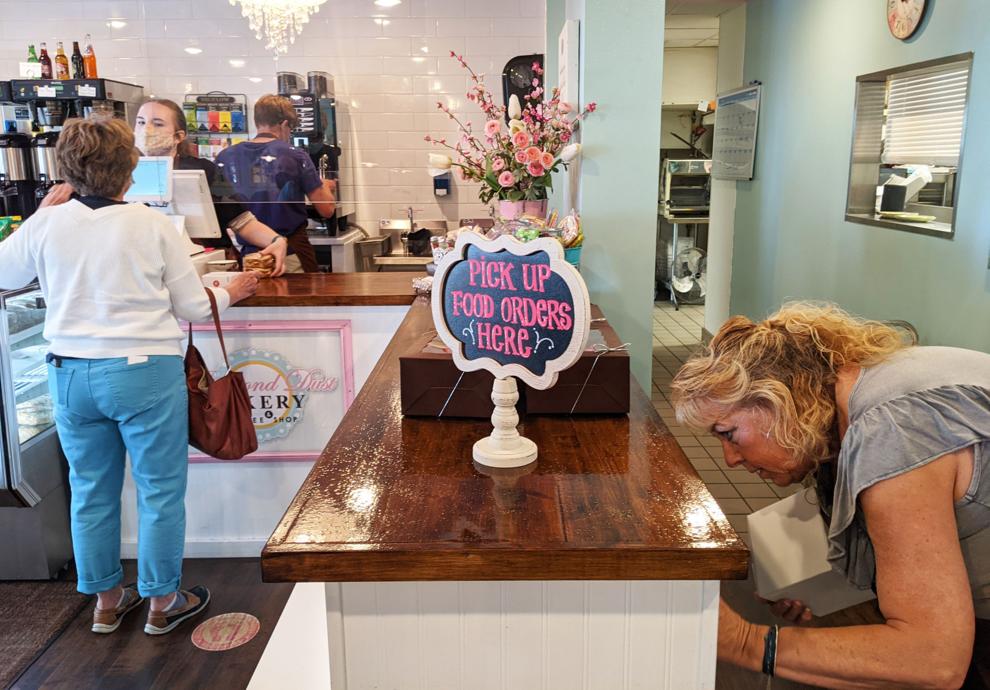 "We're to the point where we have more work than we have help," Brown said. "We are fully booked, and if we had more people, we could do more. I'm turning down orders every day, because I don't have the help to fill orders … It's frustrating as a business owner knowing there are people calling and at the door, who you can't help because you can't get the help."
Craig Korvela, who manages restaurants in Faribault and Northfield, noticed a decrease in applicants long before COVID-19 — in the last 10 to 15 years. He doesn't believe the industry is dying, but that the interest in hospitality work has declined.
Korvela does consulting with Reunion in Northfield, which opened two years ago. He said the restaurant employs about one third of the staff it had when it first opened. After closing for six weeks during the pandemic, he said not everyone was called back to return due to the restaurant's limited capacity guidelines, and some workers chose not to return because of the pandemic.
After capacity restrictions lift completely, Korvela said hitting the sales levels Reunion had prior to the pandemic is "probably unlikely." He believes some customers may still feel uncomfortable dining in at a full-capacity establishment. He said the hope is to get Reunion back to three fourths of its pre-pandemic revenue.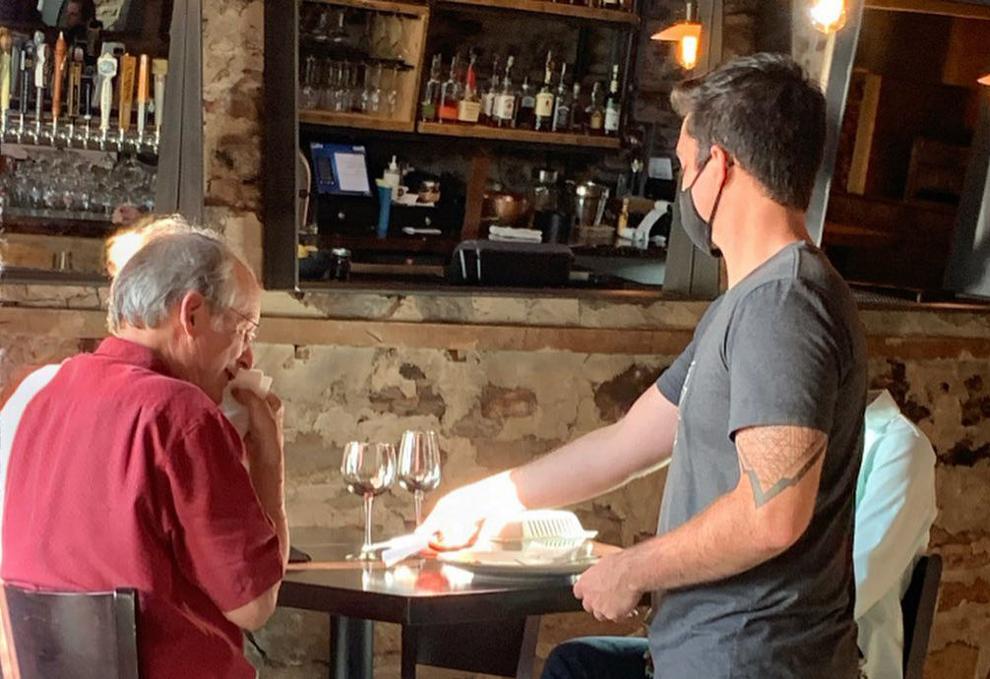 Faribault's Redemption, which Korvela manages, opened during the pandemic. With no pre-COVID comparison for this establishment, he's hopeful things will only go up from here on out.
"As long as we all are following what's set in front of us, I think we're going to get through just fine," Korvela said. "I think everyone is shifting to wanting normality back."
While Redemption is secure for now, Korvela said most workers are part-time, and kitchen applicants are the hardest to attract. If any of the current employees left, he said, "it would be difficult to be back at a normal staffing level."
"We're not as selective as we used to be," Korvela said. "Even right now, if you see an applicant come in, if they're qualified, you hire them to make sure they don't go somewhere else."
Larger companies are also feeling the punch. Hy-Vee, which operates grocery stores across the Midwest, has notices a lower number of applicants in 2021 than its stores are used to.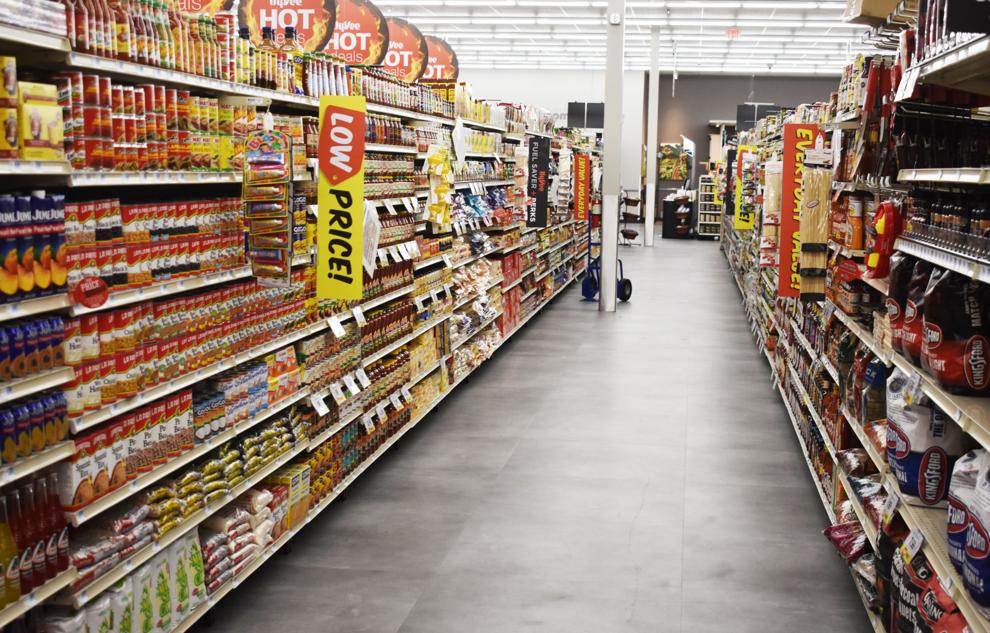 "I think we just have less applicants when positions are posted than we'd like to have," said Elise Scheil, district vice president for Hy-Vee in southern Minnesota and northern Iowa. "I think, across the board, staffing is good, but we have less people apply than we'd like to."
Scheil said that Hy-Vee is responding by actively recruiting, promoting the chain as a good place to work and reviewing its benefits. The store offers 10% off on groceries, holiday pay and other benefits to employers, and leadership has tweaked, increased, or newly added almost all of them.
According to Brad Meier, president of the Owatonna Area Chamber of Commerce and Tourism, the labor shortage has impacted both large companies and small businesses.
"Our manufacturing companies probably have the largest number of openings, but then we have Owatonna Heating and Cooling, who need three to four people, or other smaller businesses, who maybe need one or two people but just aren't able to fill those roles," Meier said.
The shortage has caused current employees to put in longer hours, but, Meier said, "you can only do that for so long." Businesses also experience longer lead times, which prevents workers from getting their work done, like filling orders and providing services to customers.
Businesses have used competitive wages, signing bonuses, and incentives for referrals as part of their recruitment efforts, according to Meier. Broadening the scope, he said employers are looking at convicted felons and youth in the SteeleCoWorks program as potential hire and considering environmental and cultural changes that could entice applicants.
Meier tethers the shortage to the economy "roaring back," creating a stronger demand for labor. And like Juarez, he connects the shortage to government assistance.
"We certainly hear a lot about the fact that people are still paid to be on unemployment with additional dollars from the federal government that continues through September," Meier said. "… [T]hat federal money is really the tipping point; people often are able to make more money staying home in certain situations."
He also noted retirement as a contributing factor to the worker shortage.
"Maybe they had been thinking about retirement already and just saw [COVID-19] as a reason to do it now," Meier said. "We lost a lot of people out of the workforce that way. It's nobody's fault, it's just the reality of how things have changed."