The Mankato Area Foundation, in partnership with Blue Earth County Historical Society and the Nicollet County Historical Society, are pleased to announce that local cities and counties are declaring Saturday, June 26 as Marian Anderson Day.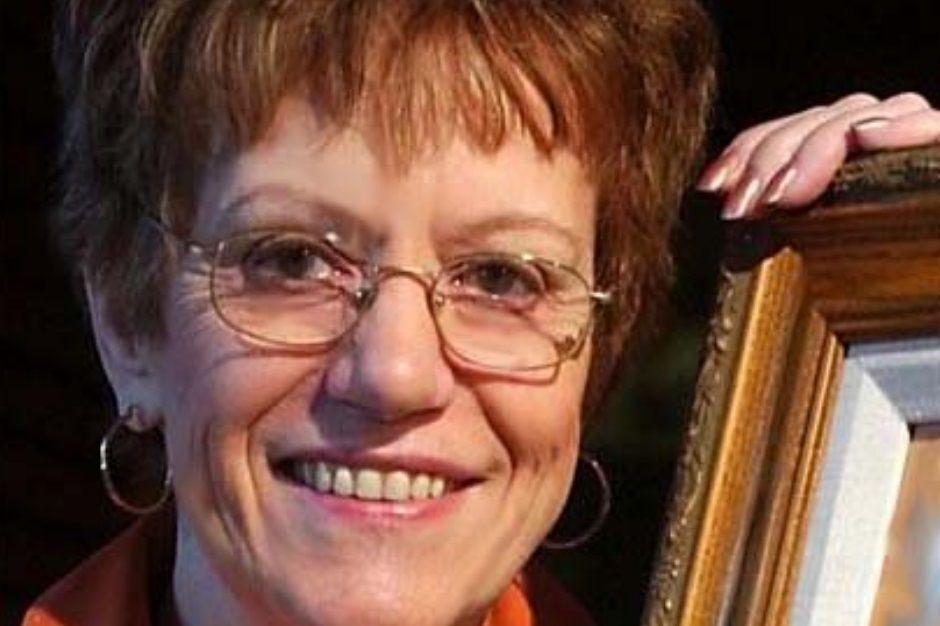 Anderson, who grew up in Nicollet and Madelia, died on Jan. 26. Her lifetime of work in the Mankato area enriched all our lives. Her paintings adorn the walls of homes and businesses throughout our communities, and her dedication to arts education was evinced through the many local school workshop visits she made and the countless young lives she touched. She dedicated her life to giving back to this area she called home. Years ago, Marian made the decision to continue her philanthropic spirit well beyond her lifetime by designating the Mankato Area Foundation as a beneficiary of her estate to establish a fund that celebrates her dedication to this region and her devotion to the arts.
Marian's charitable legacy will be realized through the Marian Anderson Fund of the Mankato Area Foundation, which will focus its granting on Blue Earth and Nicollet counties. The fund's emphasis will be in promoting arts and aesthetics by focusing the fund's activity on the visual arts and history. Through this ongoing activity, Marian Anderson will continue to enrich the local community and local lives.
Known nationally and abroad for oil paintings so exquisite in their detail that they verge on photographic reality, Marian Anderson was revered with the professional recognition of her peers and a long list of awards from renowned art shows and conservation organizations.
To commemorate Marian's artistic talents and generosity, a bronze sculpture has been purchased in her honor. The piece entitled "The World Is Her Canvas" depicts a young girl painting at her canvas. It will then become a permanent part of CityArt Mankato. The dedication will take place at 10:30 a.m. Saturday, June 26.
From 11 a.m. to 2 p.m., simultaneous open house events will take place at the Mankato Area Foundation, Blue Earth County Historical Society and Nicollet County Historical Society. At each site, Marian Anderson artwork will be on display along with refreshments and entertainment.
Visitors are also encouraged to enjoy the Mankato ArtWalk and enjoy lunch at one of the many dining options in downtown Mankato or St. Peter.
About Marian
Marian is a self-taught and self-published artist. Her first oil paints were a discarded set, rescued from the Madelia city dump, and the closest she came to any formal training was a three-day seminar at the Minneapolis School of Art, a gift from the Madelia Rotary Club.
After high school, Marian came to Mankato where she worked various jobs and painted whenever her free time would allow. In 1961, she became a full-time artist, selling portraits and wildlife paintings for $150 to $200 and traveling to art shows across the country. Her hard work paid off with numerous credits and awards and her art has been exhibited in galleries and private art collections throughout the United States and abroad.
Marian's paintings are oil on stretched canvas, because she liked the "live feeling" under her brush. In 1980, Marian began offering limited edition prints of some of her paintings, each print numbered and signed by Marian. In 2010, she retired from painting and generously donated her business of fine art prints to the Blue Earth County Historical Society. The historical society now operates the Marian Anderson website, sells her limited edition prints and response to general inquires.
To get to know Marian, all one has to do is look at her artwork. There you will see the things that were most important to her: the joy in children's faces, the spirit of nature, and preserving and honoring the past.
The Blue Earth County Historical Society is the exclusive dealer of Marian Anderson Fine Art Prints. The gift shop at the Historical Society carries a full inventory of prints and cards. The Nicollet County Historical Society Treaty Center art collection includes some of Marian's work and is permanently on display. In her estate, Marian left of her work in the care of the Mankato Area Foundation where some of it is permanently on display.