<&firstgraph>Compart Family Farms recently sold a 155-pound pig for $3.10.
<&firstgraph>That's a good deal for the buyer, in case you're wondering. Dean Compart, who owns the family business, north of Nicollet, with his two brothers, Jim and Chris, his son and one nephew, said that a pig that size would usually go for $50 to $60. The $3.10 sale is hardly an outlier at the moment, though. With the coronavirus pandemic affecting life in countless ways, including slowing and shutting down processing plants, livestock producers are among the hardest hit.
<&firstgraph>"This has happened in the beef industry as well. It's impacting the turkey business, the chicken business," Compart said. "Any place you have processing and you have people working close together, you start to have this disease impacting that."
<&firstgraph>The Compart Family Farms operation is in possession of some 900,000 sows at any given time across a number of locations. It was started by the Compart brothers' parents, Richard and Bonita, as a 4-H project in 1949. In addition to the breeding stock pigs, the production business has access to about 3,250 sows for market purposes that go into the family pork program, which sells higher quality pork directly to restaurants and retail stores across the country.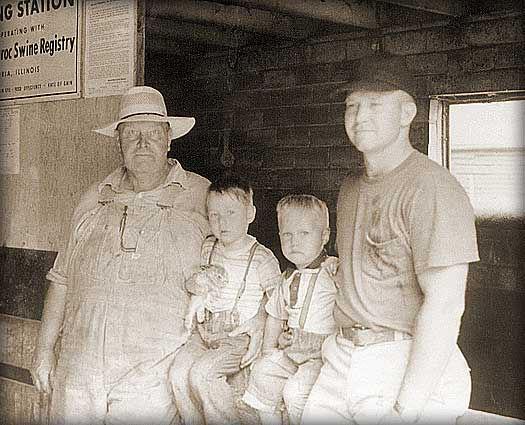 <&firstgraph>
<&firstgraph>Dean Compart is also a seven-year member and current chair of the Minnesota Board of Animal Health. He is seeing a devastating affect on the livestock market, especially for producers.
<&firstgraph>"As the processing plants began to experience COVID-19, it reduced the number of workers they had coming to the plants, which began to slow them down and then it got to a point where the plants completely shut down. That's where these pigs produced across the country go to be processed," Compart said. "Processing reduced to 85 to 75 to 50 percent and then some plants closed, so we started to accumulate and get backed up on pigs."
<&firstgraph>It won't make all the difference, but Nicollet County, like several counties before it, recently passed a resolution to allow for increases in livestock density at feedlot facilities in the county. The ordinance, which Compart said will "definitely help," allows livestock producers to stock facilities with more animals until Sept. 1 of this year, buying them time to sell their animals to processing and market. The Board of Commissioners voted unanimously in favor of the resolution, which the Property Services Department brought forward.
<&firstgraph>"It's another opportunity for producers to evaluate what to do with their animals when it's time to send to market, rather than euthanizing," Property Services Director Mary Landkamer said. "It allows them to keep their animals on site longer, which of course creates more units. It's recognizing that COVID-19 has had a significant impact on our food chain and allows some flexibility for our producers."
Impact
<&firstgraph>The impact of the pandemic on livestock producers has been swift and significant.
<&firstgraph>"It drives the market place down, because we have way more production than the ability to process," Compart said. "So supply is high and the demand to get them off to market is slowed. We have pigs right now that there is basically no market for."
<&firstgraph>He said boars have recently been sold at about 8 cents per pound, and it's been that way for a month. Prices for sows have similarly deflated. For Compart Family Farms premium pork, the market dropped by 90% in one week at the beginning of the pandemic's impact. The market increased back to around 75% of the usual after a few weeks, but it's back down to 25%, as premium pork processor struggles with staffing.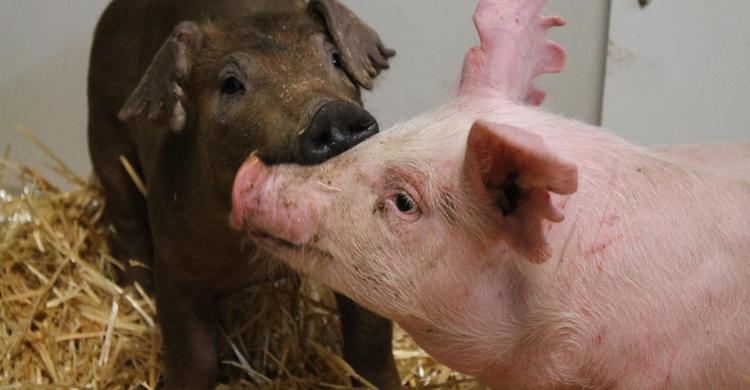 <&firstgraph>
<&firstgraph>The big problem is the big pigs.
<&firstgraph>There is a certain weight for swine that is ideal for processing plants, and if the sows grow too large, they are no longer salable. With processing plants unable to take on the same amount of product as usual, the producers aren't able to rid of all of their pigs at the desired weight. They're left with an excess of overweight pigs.
<&firstgraph>"There have been thousands and thousands of pigs euthanized and just rendered and run through grinders and composted," said Compart. "That's how we're dealing with that issue. You have to move these bigger pigs out of the buildings to make room for the little pigs."
<&firstgraph>Producers can help themselves by food rationing and limiting the growth of the animals, as Nicollet County's Landkamer noted, but that's not enough to offset the market loss. The opportunity to increase stock at locations in the county helps as a temporary solution, according to Compart.
<&firstgraph>"This is helpful, yes. No question," he said. "It's hundreds of thousands of dollars. It's in the millions in some places."
<&firstgraph>That might make the difference for some producers when it comes to the potential for closure, which Compart believes will be the case for many.
Future
Industry leaders estimate that around 70-74% of processing capacity has come back online at this point. That's not enough for producers to make up their bottom line, and their is no guarantee of an immediate return to normalcy.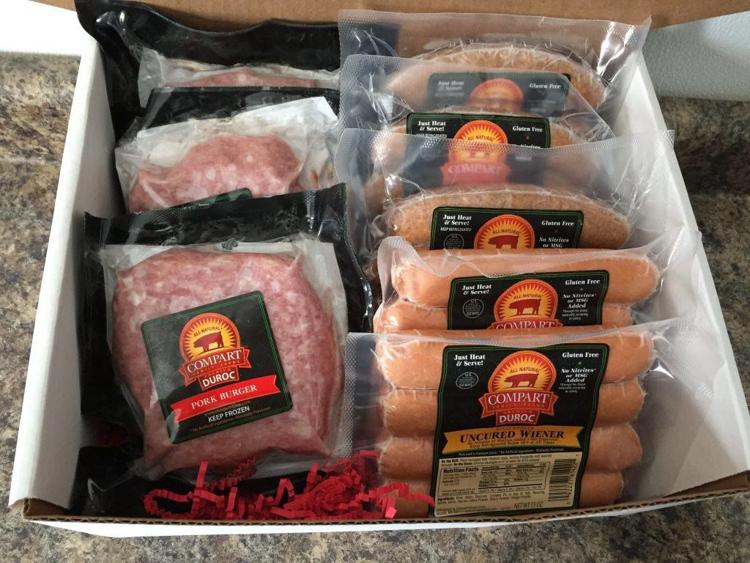 <&firstgraph>
<&firstgraph>"We need to be at 100%, but we will probably not get there soon, because with the practices in place to separate workers, 80-85% will be the capacity," Compart said. "So this problem will continue into summer and fall."
<&firstgraph>Landkamer said the county got plenty of feedback from producers that the resolution to increase livestock density will be helpful. But ultimately a stop-gap in what can only be considered a crisis for producers.
<&firstgraph>"There are limited resources available to them, so this is just an opportunity to avoid euthanization of a herd," Landkamer said.
<&firstgraph>For now, producers are just hoping that processors can return to full capacity. Until then, all solutions are welcome.
<&firstgraph>"You won't be able to sustain for any length of time," Compart said of the current conditions. "You just hope that there is demand out there. There are lots of reports of meat counters being low, so we're living with that meat shortage right now. The problem is that, even with these plants ramping up, we cannot deal with these big pigs, because they're not marketed when we want them to be."