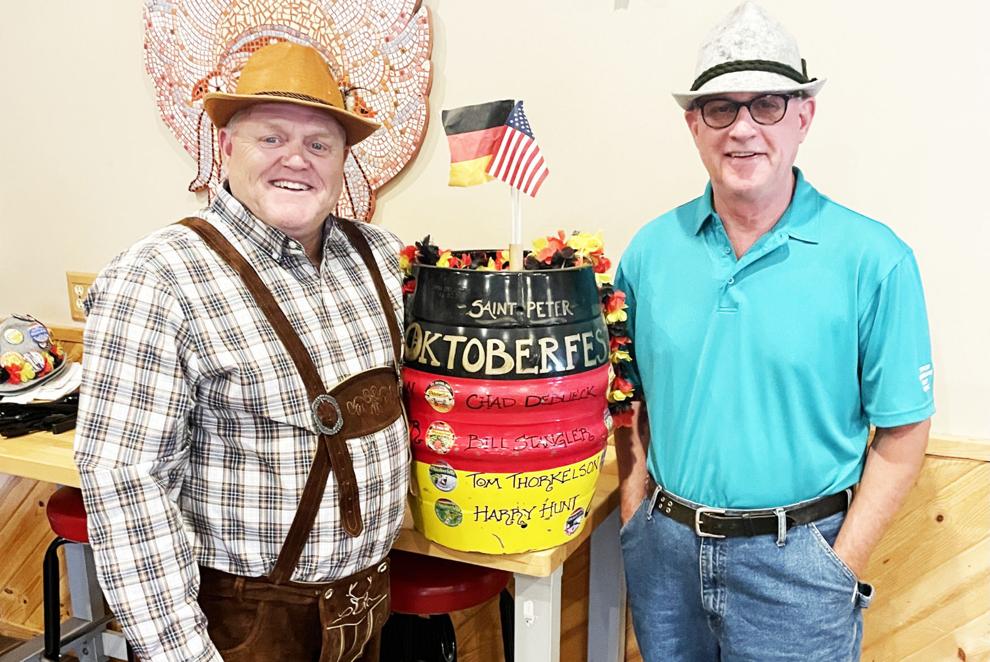 Compared to the 211-year-old original Oktoberfest in Munich, St. Peter's version of the festivity is still a toddler at just a decade old. But as leaders prepare for the 10th edition, they do so with the knowledge that they're small celebration has grown to attract thousands in recent years.
They expect that to be the case again Sept. 24-25 this year.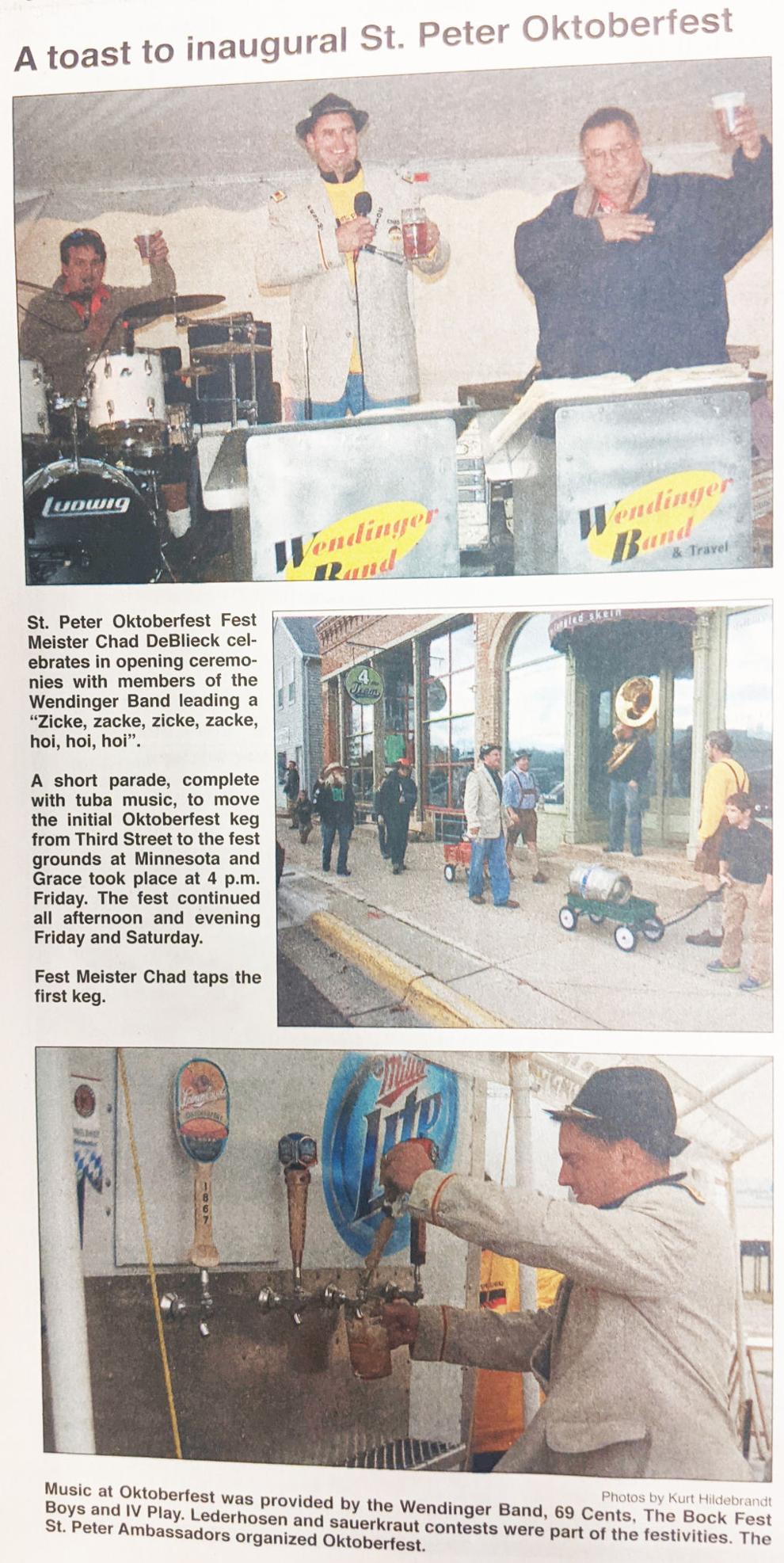 "Not everyone really understood it in the first year. They thought 'What are you doing in those weird little shorts drinking beer outside?'," said John Mayer, who leads organization of the event, along with Dave Detleffsen, both part of St. Peter Ambassadors. "But we did it and it made some money, and we did it again, and it made some money, and again and again, and now it seems like it was a good idea."
The first Oktoberfest (in the world) wasn't called Oktoberfest at the time. Prince Ludwig and Princess Therese were to be married in Bavaria in early October 1810. They held a week-long celebration to honor the newlyweds, and it eventually became the annual Oktoberfest celebration. The Munich version currently runs for 16-18 days beginning in late September and ending early October.
Like its German predecessor, the St. Peter Oktoberfest started in October, but eventually moved to an earlier, warmer part of the fall in September. Also like the German festival, the St. Peter celebration was canceled in 2020, due to the COVID-19 pandemic.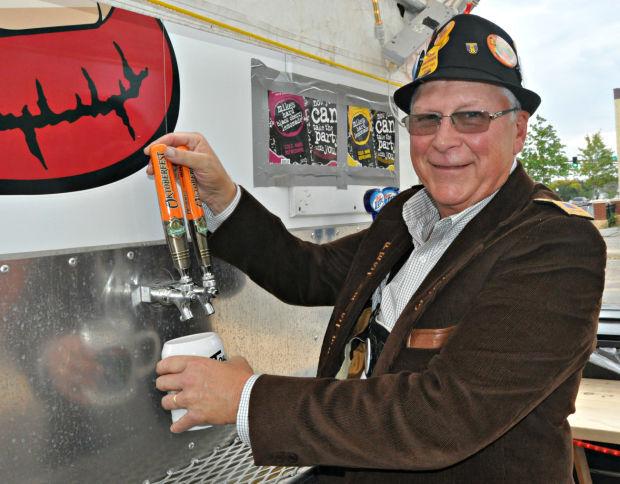 But in 2021, Oktoberfest returns to the vacant parking lot, just off Hwy. 169 (Minnesota Avenue), in downtown St. Peter. And for the 10th occasion, organizers are hoping it's bigger and better than ever.
"We have a bigger stage, a bigger tent," said St. Peter Ambassador Cory Abels.
Starting 4 p.m. Friday, Sept. 24, the gates open with the Festmeister Party. Bockfest Boys will provide music for the first three hours. Then at 7:30, a sauerkraut eating contest will celebrate German cuisine. The Blue Ringers will finish off the night with music from 8-11 p.m.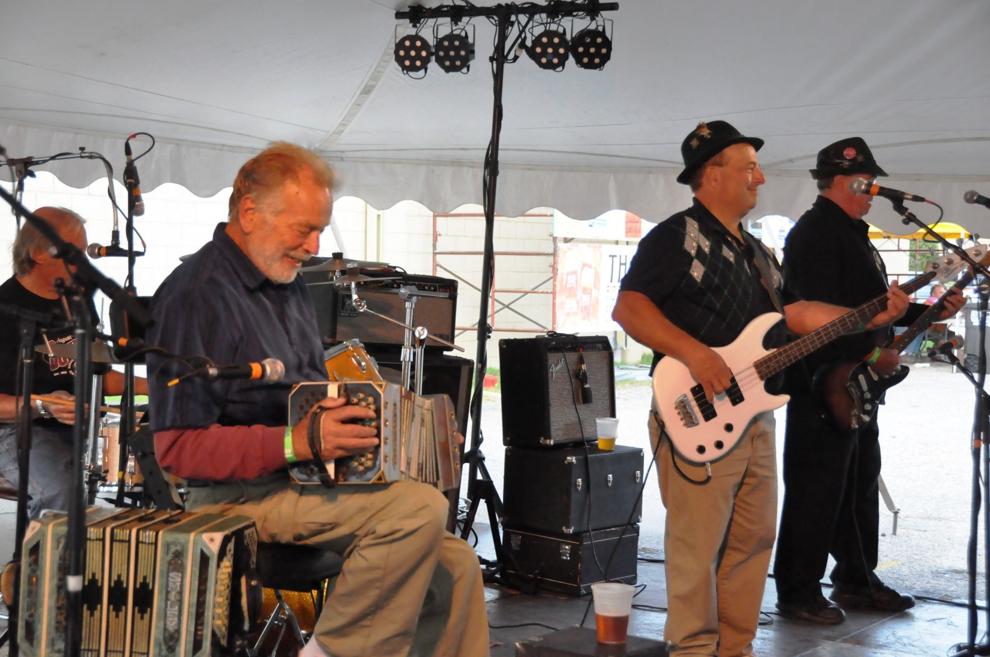 Then, on Saturday, Sept. 25, the St. Peter Recreation and Leisure Services Department leads off with family activities. A car seat clinic runs from 9-11 a.m. at the Fire Department; a snowmobile show goes from 11 a.m. to 4 p.m. on Grace Street; an ice cream fundraiser for the local wrestling association takes place from noon to 5 p.m. at the main site; the Kidtoberfest Parade, takes off from State Farm and runs along Third Street at 12:45 p.m.; a bean bag tournament and other activities are also available in the afternoon.
For the adults, music at the Oktoberfest site Saturday starts with the Concord Singers from 1:30-4 p.m., followed by the Jim Busta Band from 4-7 p.m., and the headlining act IV Play finishes it all off from 8-11 p.m.
"The Jim Busta band out of La Crosse is a really big deal," Abels said. "They're one of the main polka bands for the La Crosse Oktoberfest; they're nationally known. People who follow polka know the name Busta."
Also Saturday, an official stein hoisting competition at 5:30 p.m. and a lederhosen and dirndl competition at 7:30 p.m. The festivities close Sunday with a ceremony at Patrick's On Third, including music from Larry Novotony at 2 p.m. And, of course, all weekend long, there is beer, beer and more beer.
Admission to Oktoberfest is free before 4 p.m. Saturday. Otherwise, Oktoberfest buttons are available for $5 at the St. Peter Area Chamber of Commerce office, from any St. Peter Ambassador, or at the gate; buttons give admission for all days of the event.
The 2021 Festmeister is Keith Wenner and Festsheister is Al Voeltz. Wenner is a lifelong St. Peter area resident and farmer.
"He is a community leader," Mayer said. "We look for someone over 60 that is involved in the community. And you have to want to be in front of people and talk a bit, so he fits the bill."
In reality, St. Peter's Oktoberfest hasn't changed much over the last 10 years, but what was once dozens of attendees is now thousands. And while it's unlikely the local celebration will match the over 60,000 barrels of beer consumed annually in Munich anytime soon, this little fest is growing up fast.
"Year after year after year, it seems to grow," Abels said.