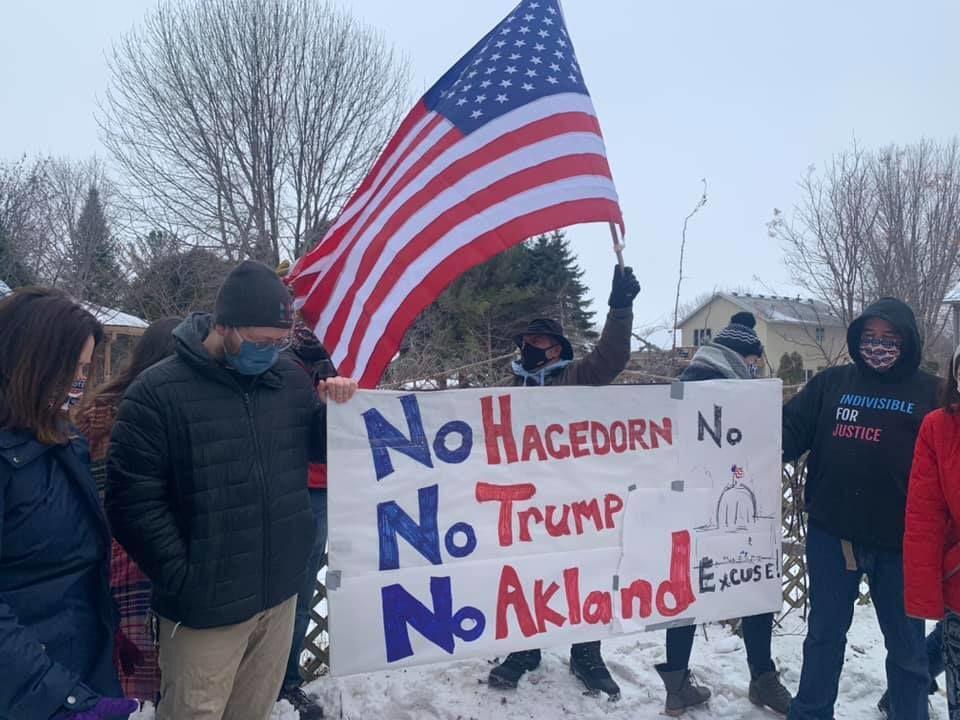 Calls for the expulsion of a number of state and federal elected officials rang out at a North Mankato home on Saturday. In between choruses of songs accusing President Donald Trump, Rep. Jim Hagedorn and state Rep. Susan Akland, R-St. Peter, of inciting sedition, members of activist group Indivisible St. Peter/Greater Mankato carried letter signs spelling out the words 'Convict Trump."
The protest was held in the week following rallies at St. Paul and Washington D.C., where supporters of President Trump called for Congress to reject the certification of the electoral vote declaring President-elect Joe Biden the winner of the 2020 election. In Washington, the protest turned violent as hundreds stormed the Capitol building and broke into the House and Senate chambers, resulting in five deaths including a member of the Capitol police.
On the same day, 500 people gathered at the steps of the Minnesota State Capitol for a "Storm the Capitol" rally. Reports of the rally from MPR and the Star Tribune said that protesters held prayers and chants calling for "four more years" and cheers erupted from the crowd when they learned protesters breached the US Capitol. However, the protest was peaceful and there were no reported attempts to breach the state capitol building.
Six state Republican legislators spoke at the St. Paul protest, including Akland, who received backlash after the Star Tribune reported that she told the crowd she was happy to see them unmasked.
Akland said that she regretted the response to her presence at the rally and that her words were taken out of context. The lawmaker said she was in support of mask-wearing and that her remarks were intended to be a comment on how she was happy to see people smiling.
Following the protest, Akland said that her attendance at the St. Paul rally was not planned and that she was invited by a fellow legislator and did not know what the protest was about ahead of time. She further stated that she regretted the response to her attendance at the rally and condemned the violence at the United States Capitol.
"In only a few days, our nation will witness a hallmark of our democracy: the peaceful transfer of power from President Donald Trump to President Joe Biden. I am calling for peace during this time of transition and praying for our nation as we approach inauguration day," said Akland. "This weekend, additional security will be deployed to St. Paul and Washington D.C. to ensure order and calm at our state and national Capitol buildings. For those who wish to protest, please do so peacefully and with respect for the men and women of law enforcement who are away from their families protecting the safety of elected officials and protesters alike. Respect for our beautiful Capitol and respect for each other is paramount at this time."
Members of Indivisible said that Akland's response doesn't cut it. The group said that Akland had exercised a significant lack of judgement by attending the rally. They further repudiated Akland for not publicly acknowledging that Biden won the election fairly.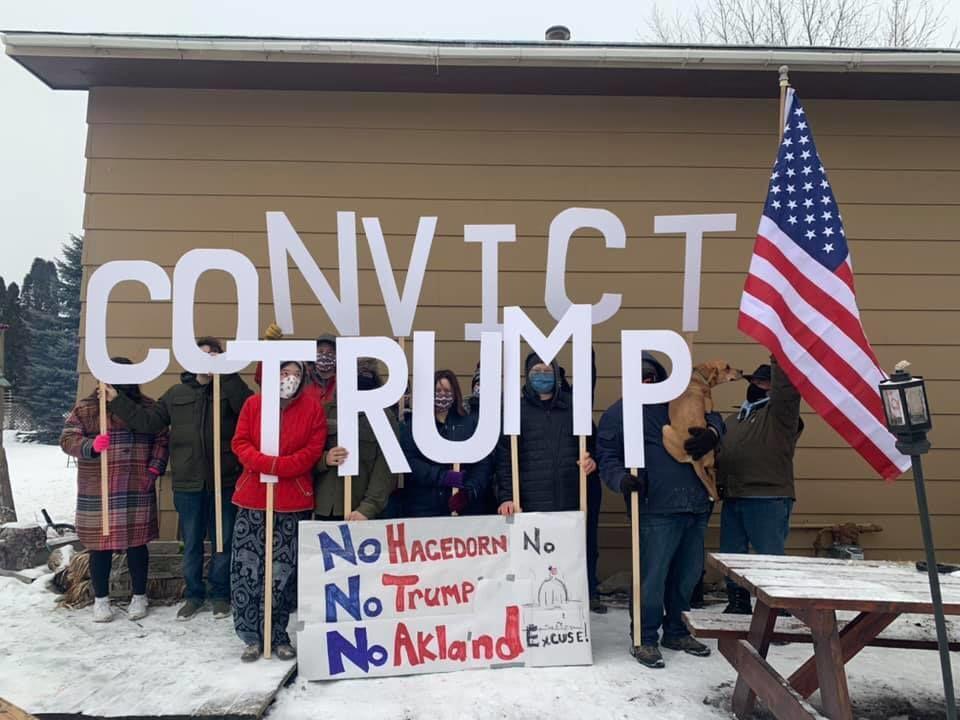 "The rally in St. Paul was called 'Storm the Capitol.' There's no excuses at all," said Jim Dimock of Indivisible. "Just look at what was on the signs. There's no excuses for supporting and condoning someone to attempt an insurrection. There's just lines you don't cross in office."
Dimock said that Akland's attendance at the rally, Hagedorn's vote against certification and Trump's unsubstantiated claims of widespread voter fraud were cause for expulsion. The North Mankato activist said their recent conduct was disqualifying for interrupting The peaceful transition of power.
"It's not like Hagedorn, Akland, Trump and all of his supporters — it's not like they didn't get a chance," said Dimock. "They got their legal recounts, they got more than their legal recounts. They had every access to the courts to pursue and make their argument and their full constitutional and legal rights. And when they didn't get that, then they took to the streets in violence. It is an inherently coercive way to try and intimidate legislators and really take this giant step back from the project of democracy."
Minnesota House leadership has responded to the St. Paul rally by calling for an investigation into the six House members that spoke, including Akland. House Speaker Melissa Hortman (DFL-Brooklyn Park) said the investigation would examine what was said at the Minnesota rally and if any of the lawmakers said anything that "advocated for, incited, or supported acts of domestic terrorism."
"What's happening right now is a very different situation than … this summer. What we're talking about is an attack on democracy," Hortman said. "The fundamental tenets of our society are respect for the rule of law and free and fair elections, and there can be no quibbling. There can be no equivocation that it is at all correct for anybody to turn to violence as a solution to the results of an election that they don't believe in."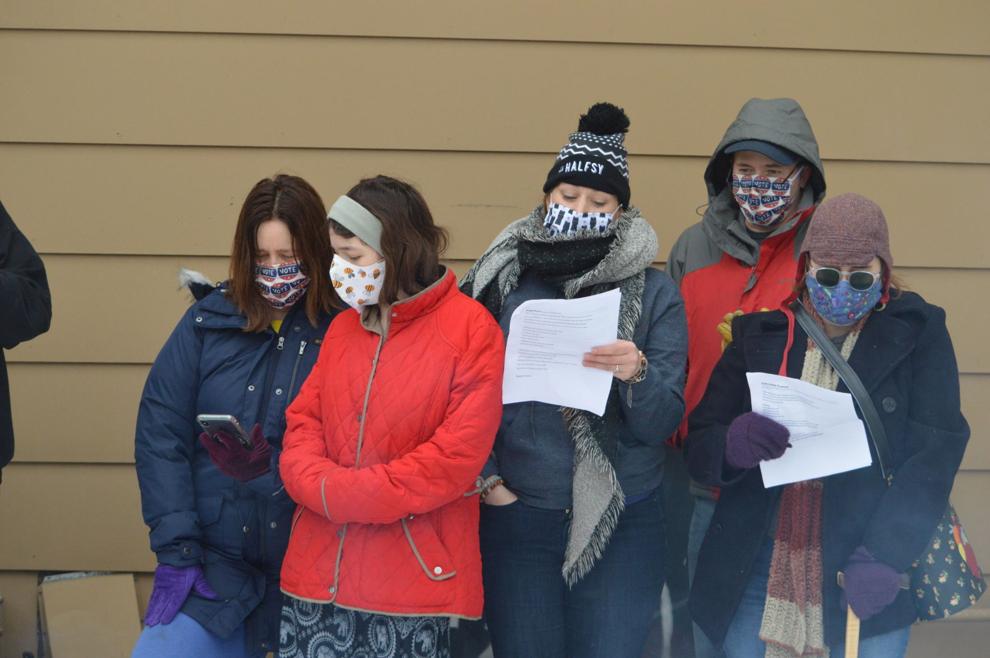 House Minority Leader Kurt Daudt (R-Crown) told reporters he did not know if any members of the House Republican Caucus present at the event made any inflammatory comments.
"There was nothing here that happened that was violent, or – as far as I know – even incited any violence," Daudt said. "But we, as a party, have spoken out strongly against what happened in D.C. We will continue to do that. That is absolutely unacceptable."