A months-long pandemic has not made things easy for a program like Meals On Wheels; at the same time more seniors need meals delivered to their doorstep, less volunteers are available to make those deliveries.
So back in the spring, the city of St. Peter and Minnesota River Valley Transit partnered to keep the program going. Every day, Monday-Friday, an MRVT bus, funded by federal CARES Act dollars, makes a route to a couple dozen residences in town, and a volunteer, often from the city's Recreation and Leisure Services Department, takes the meals to front doors.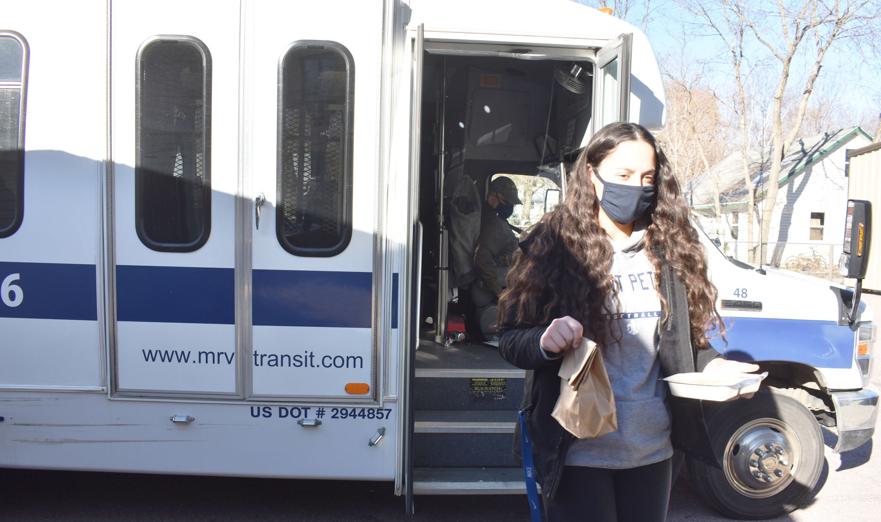 "We found out just as everyone was trying to figure out what's going to happen now that they're we're dealing with COVID, and we asked 'What can we do to help out?'," Recreation and Leisure Services Director Joey Schugel said. "The role of our department in a lot of ways has changed; it's not necessarily to hold these large events; yes, we still have programs and offerings, but we also had the ability to help out in other ways.
"We were worried about food distribution, so we were navigating how to do that and potentially sending out resources and finding ways to help. Then we found out Meals on Wheels was going to lose a lot of volunteers … We decided city transit would do the transportation part, and we'd provide staff to be the runner, bring people their meals, all that. It's hard for the bus drivers to do that part."
The city contracts MRVT for its transit services, and with the company operating at much less than full capacity during the pandemic, it was eager to jump in and help.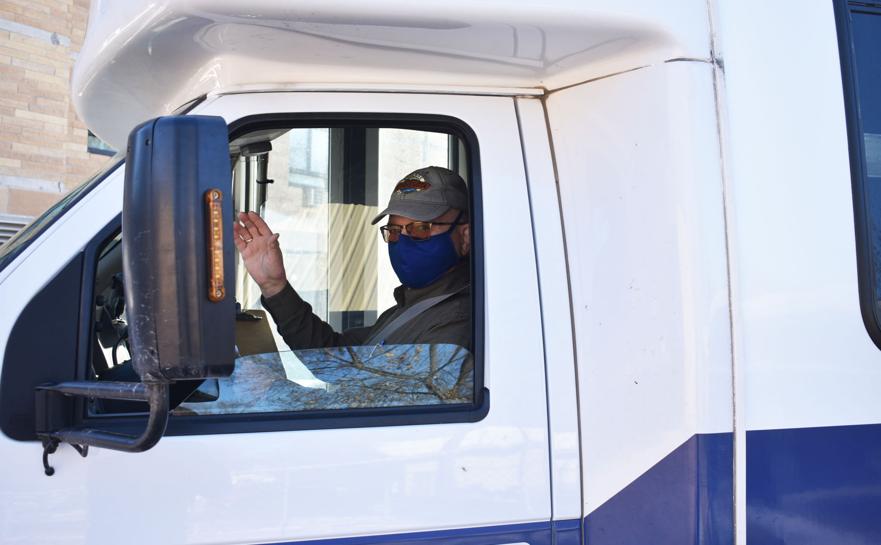 "It's important that people get meals," MRVT Compliance Manager Wayne Albers said. "People who depend on Meals On Wheels need these meals. We have the capacity to get these meals to them, and it's a priority."
For Meals on Wheels, the city stepping in has been crucial. Howard Anderson took over the program in St. Peter in June, and when he found out the city was going to handle routes, it was quite a relief.
"Right away, the concern was the delivery routes — who I was going to get to volunteer?," Anderson said. "It's been very helpful, because then I don't have to find volunteers to drive. There are a lot of older drivers, and they're very worried about the pandemic."
In the early months, meal deliverers were restricted from doing anything but dropping off the meals, but they're now allowed to step inside the house (with masks on), greet the recipients and answer questions if needed.
"That's important, because they're alone," Anderson said. "They don't see faces, and when they see meals coming with a happy face and people saying, 'Hey, how are you?,' that really helps them to overcome hurdles."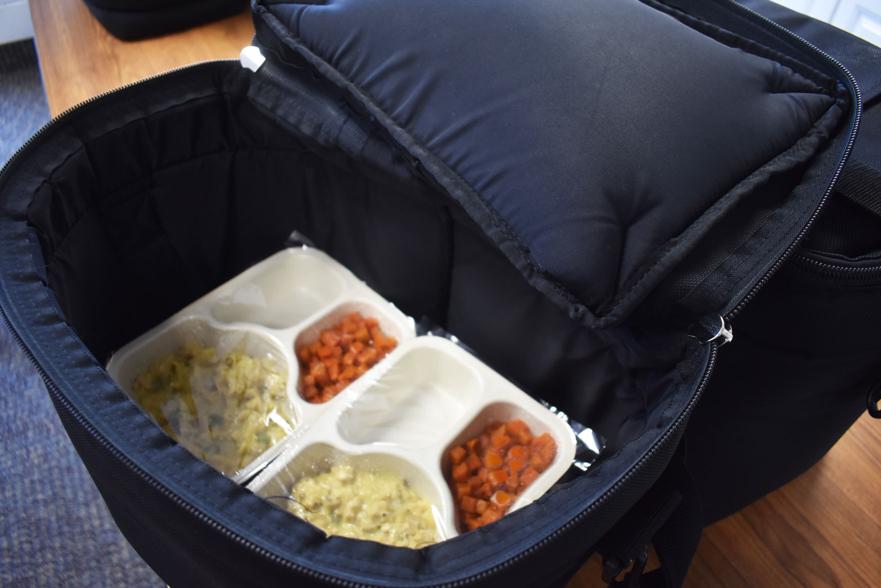 As Minnesota enters the winter, and Recreation and Leisure loses its seasonal staff, the city is seeking more volunteers to ride the MRVT bus and drop off the meals. The route takes about an hour in the morning, with just some walking and minimal lifting. For St. Peter High School National Honor Society junior Lilly Ruffin, it was the perfect opportunity to do some volunteer work.
"After my counselor sent out the opportunity, I asked my mom about it, and she said she did it as a kid, and she always loved to do it, and I've always loved to help people, so I decided that this would be an awesome thing to do," Ruffin said. "I'm really enjoying it, just helping out whoever I can, meeting new people and getting to know them."
Ruffin has had nothing but positive experiences on the route.
"(The meal recipients) are really nice and very appreciative that someone my age is volunteering to do something like this," she said. "It's been a really cool opportunity."