Local governments have plenty to think about beyond an ongoing pandemic in 2021, with street and public work projects, sustainability and diversity initiatives, and broadband programs all at the top of priority lists.
Local cities St. Peter and Cleveland have felt less tangible impact from COVID-19 over the last year, and can continue to focus on their usual business. Nicollet County, meanwhile, has had more of its resources drained in response to the pandemic, and it will continue to deal with that reality as it also tries to move ahead on its own projects.
As the hub of public health and human services for the area, Nicollet County was the primary entity tasked with responding to the pandemic locally. It has seen both time and money drained away from other areas, in order to properly respond to the present circumstances.
"Nicollet County was on the front lines of responding to the pandemic by providing public health and safety services and economic recovery in 2020 and will continue this effort in 2021," County Administrator Ryan Krosch said. "Nicollet County Health and Human Services will continue to provide contact tracing and COVID testing and will be instrumental in the distribution of the COVID-19 vaccine. On the economic recovery side, Nicollet County will be receiving $660,000 from the state of Minnesota in early 2021 to establish a grant program for small businesses struggling from the impacts of the pandemic. These funds are in addition to the $4.1 million of federal funds the county received for health, safety and economic response in 2020 and the additional federal funding we may receive later in 2021."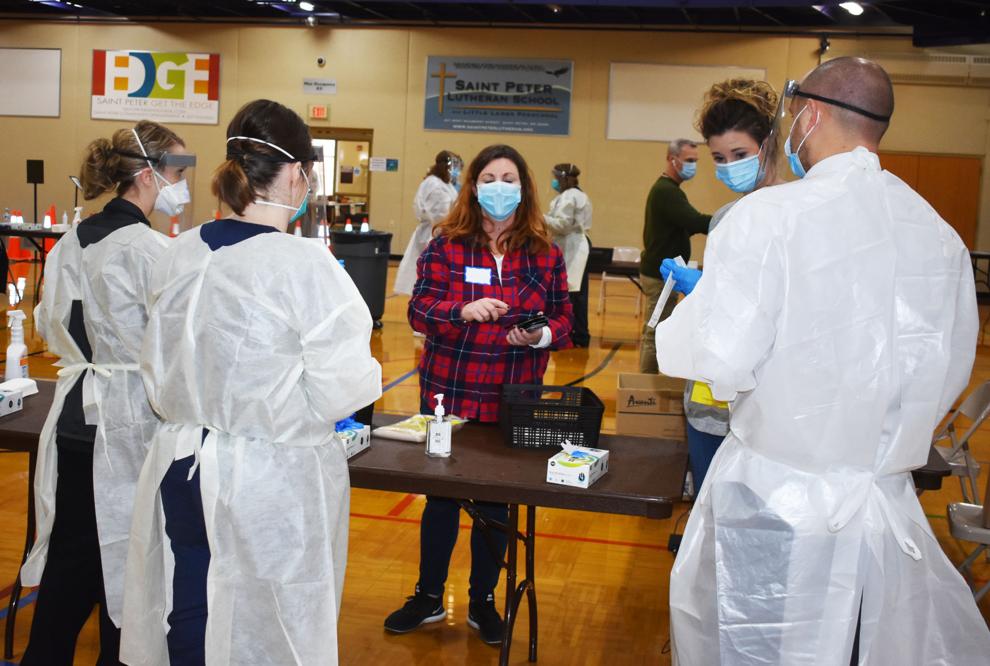 As the county continues to focus work on pandemic-related projects, it also must grapple with the impacts of COVID-19 on its regular business. All local governmental entities might be negatively impacted by a projected $1.27 billion statewide deficit in the next budget cycle. The county, which receives millions of dollars in state funding annually, is specifically prone.
"A lot of time could be spent in 2021 on planning for the 2022 budget," Krosch said. "Counties receive a lot of funding from the state. Historically, when the state experiences budget deficits, county funding is often reduced. The ongoing economic impact of the pandemic in early 2021 and the resulting actions of the Legislature could have an impact on revenue we receive from the state of Minnesota for 2022."
He continued, "In the 2021 budget, projects were delayed because of the pandemic. Remodeling projects scheduled for county facilities have been delayed. Road seal coating was also eliminated from the 2021 budget to offset the loss of state aid for road maintenance we will receive in 2021. State aid is paid for from gas tax. Less driving occurring in 2020, due to the pandemic, means less gas tax was generated to pay for road maintenance in 2021."
While much of the hopeful work for 2021 had to be pushed off, Nicollet County Public Works will still have plenty to do this year. It starts with road projects.
County Road 12 will be reconstructed north of Courtland. A section of this road was under water for two years, Krosch noted. Mathiowetz Construction started work in August 2020 on the $6 million project. It involves an 8-foot grade raise of the flooded section of road, shoulder widening, creating flatter ditch inslopes and backslopes, bituminous surfacing and the installation of intersection lighting.
At County Road 14, just north of the Minnesota River near New Ulm, flooding rains and snow melt in 2019 followed by heavy rains again in 2020 caused two major slope failures (landslides), as the road goes up the river bluff. Work started in September 2020 to repair these slopes and should be completed in the spring of 2021.
A pavement rehabilitation project is also planned for 5.3 miles of County Road 13. The project will involve milling off a portion of the existing surface, placing a concrete overlay on the driving lanes and overlaying the shoulders with bituminous.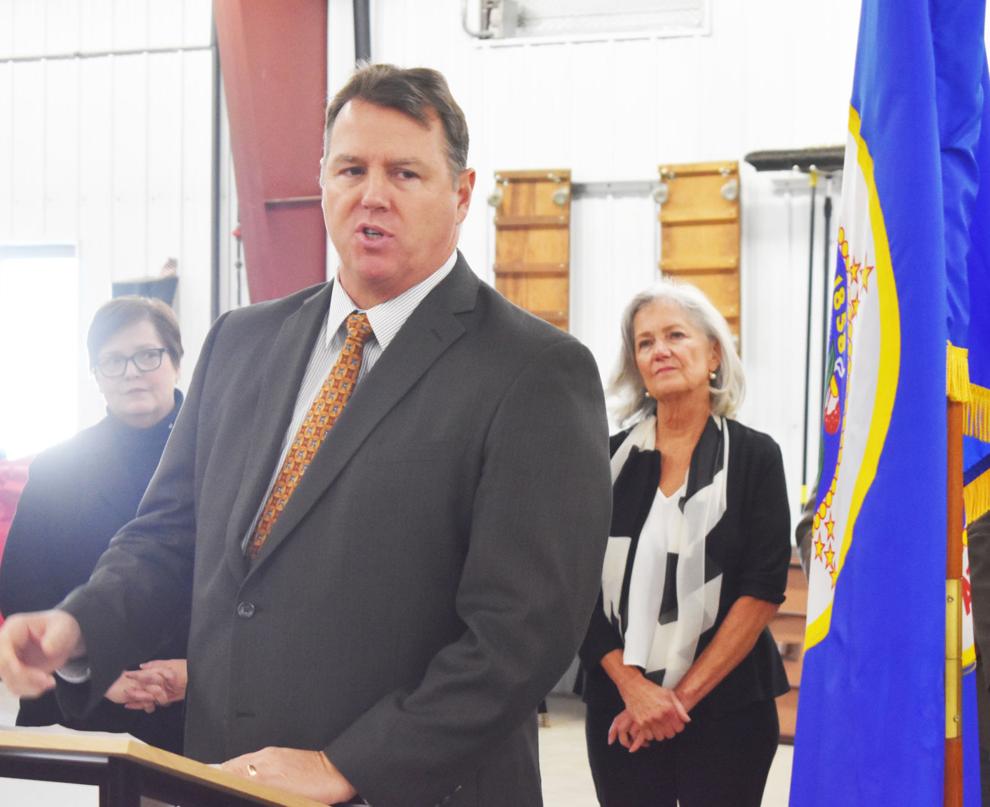 Nicollet County is also involved in the funding for the four-lane expansion of Hwy. 14 from Nicollet to New Ulm. MnDOT is currently developing plans to finish the four-lane construction in 2022. Since Nicollet County has roads that intersect with 14, Krosch said, the county needs to provide its share of cost participation for the project. Nicollet County's share of the expansion is $3.5 million that will be paid to the state of Minnesota in late 2021.
Besides working on road projects, Public Works will also bring in a consultant in 2021 to complete a space and facility study for the department's operations. Krosch said some of the Public Works facilities are aging, have poor ventilation and are not large enough to adequately store and maintain modern road maintenance equipment. Public Works also needs additional space to stockpile materials used for road and bridge projects. Nicollet County currently has Public Works facilities in St. Peter, Nicollet, Klossner and Lafayette.
Another major focus area for the county in 2021 will be broadband. In 2020, Blandin Foundation provided a grant to complete a countywide broadband internet feasibility study. Work on the study was completed in the fall of 2020. The purpose of the study, Krosch said, was to gather information about broadband internet service in the county and determine the market demand, technology alternatives, and costs.
Where gaps were identified, the hope is the study will help facilitate more grants and private sector investment to improve broadband service in the county. Currently 82% of Nicollet County households are served with wired broadband service. However, most of the wired broadband is located in St. Peter and North Mankato, while the remainder of the county is considered unserved with limited wired broadband.
In 2021, Nicollet County plans to administer a survey of county residents to help quantify broadband market demand. The county also plans to reach out to internet service providers and provide them with the information found in the study in an effort to encourage them to invest more broadband infrastructure.
When the city of St. Peter adds up its pandemic-related costs in 2020, it doesn't even reach six digits. Most of the response falls on the county, while cities were mostly only responsible for the distribution of some personal protective equipment and ensuring staff were properly protected while working.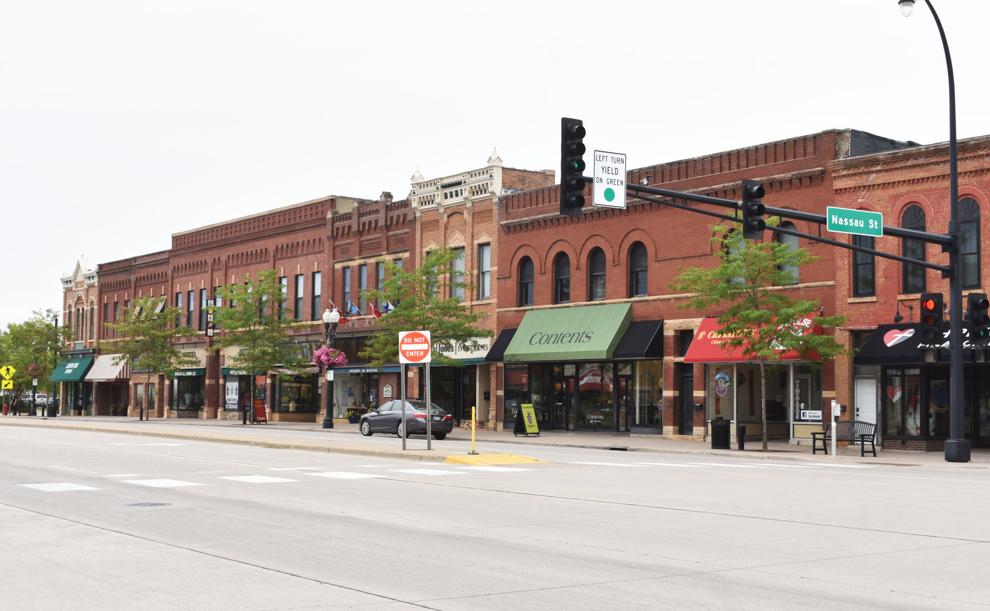 However, the city did receive over $900,000 in federal funds from the CARES Act, which it spent on 0% interest loans for local small businesses, which eventually converted to grants. After a second shutdown in the late fall and early winter, the city instituted a second loan program for small businesses, plus a loan/grant program for businesses in the hospitality industry. These new loans and grants are not paid for with CARES dollars (which had to be spent by Nov. 15), and are instead coming out of the Economic Development Authority's revolving loan fund.
Regarding pandemic-related projects and initiatives going forward, City Administrator Todd Prafke said the story is yet to be told.
"We don't know yet, so part of our effort is to be ready to assist," Prafke said. "We'll be watching and listening to what businesses tell us. We'll be listening to see if we need to inject more economic development dollars as well. I suspect we'll be a player in assisting Nicollet County Public Health in help making those vaccinations happen."
According to Prafke, the city has been able to stay on course with its normal business during the pandemic and that should continue in 2021.
"I don't really think it's impacting our ability to get our normal projects done," he said. "I think there are times we are challenged a bit, but it's not interfering with the other stuff."
The city administrator rattled off a number of projects and initiatives of focus for the city in 2021. The first one is the ongoing process to construct a new fire station in town. The city has already purchased land for the new station at the corner of Broadway Avenue and Sunrise Drive and Five Bugles Design has produced a concept design for a potential new facility.
But the City Council has always intended on establishing a new sales tax in the community to help pay for the building, rather than putting it all on residents' property taxes. The Legislature did not even vote on a bill in the 2020 session that included approval for the city to establish a sales tax. Rather than moving forward with the project this year (and possibly securing a sales tax later), the council chose to wait one more legislative session (this spring), and see if the city can get approval. If that happens, the community will still have to vote at a referendum on whether to implement the sales tax.
A couple of road projects along North Third Street are also set for 2021 work. From Broadway Avenue up to Hy-Vee, the road is set for reconstruction in 2021, utilizing the city's regular process. Things are more complicated for the North Third Street project north of St. Julien Street, because that is an undeveloped area within city limits, meaning it requires more than just a road reconstruct. The City Council Jan. 11 approved the city going out for bids for that part of the project and will wait for responses.
City Administrator Prafke also noted sustainability as an area of focus for the city in 2021. Ongoing efforts, like Green Steps, solar initiatives and electric car chargers will continue to be worked on. The city will also need to keep up with state and federal regulations related to stormwater ponds across the community.
Another more general effort from the city is continued work on equity-diversity-inclusion issues. That involves staff training and community participation and discussions. The city was an early adopted of cultural literacy training about a decade ago, and it will be moving forward with additional training activities, Prafke said. The city will also likely be holding forums on accessibility services in 2021.
In the area of parks and recreation, the city will be working on getting its public locations back to normal, "whatever that might mean," Prafke said. Depending on developments to the pandemic, the city may again be utilizing its parks for events and gatherings by the end of the year. The city is also working in tandem with the St. Peter School District to update facilities at Community Spirit Park.
The last two areas Prafke said were interconnected: business and housing support. The city will continue to seek ways to assist its businesses in difficult times, while also focusing on a number of housing needs. Prake said it's not just "workforce housing," but housing across the spectrum that St. Peter needs. Projects at Traverse Green and Windsor Pond should add new workforce and upper level homes respectively, but that's not enough to meet the city's needs, the administrator noted.
In Cleveland, the City Council is just beginning a project to switch out the city water meters for a radio read water meter system. City Administrator Dan Evans said that many of the city's current water meters have aged to the point that Cleveland is not getting accurate readings.
A new system has the potential to reduce meter errors and raise city revenues, said Evans. The project is in its infancy, so nothing has been finalized and no bid s have been accepted, but Evans estimated the project would cost $80,000 to replace 300 water meters.