There were a lot of things in his life that Mohamed Abdulkadir had never planned for. He hadn't planned to be an educator in his home country of Somalia or to later flee that country in the wake of the Civil War. While today he stands in an unexpected place, the founder of the St. Peter Islamic Center stands tall as pillar of and mentor to the Somali-American community.
When he's not making connections between refugees and employers through his job at Managed Resource Connections, Inc., Abdulkadir is spending his nights tutoring the Somali-American children of St. Peter at the Islamic Center's after school program, Hikmah, which means "Wisdom."
Education is a passion of Abdulkadir's, but as a younger man, he wouldn't have imagined himself spending time outside of work to teach children English language skills and assist them with their homework. When he was fresh out of high school, Abdulkadir recalled that he had other interests, but Somalia's Board of Education ultimately placed graduates on career tracks.
Though being an educator hadn't been his decision, it wasn't long before Abdulkadir would prove successful in the job. In Somalia, he taught math and chemistry to high school and middle school students at a public boarding school between the city of Afgoi, the capital of Mogadishu. Math and chemistry weren't very popular classes among the school's 2,000 students and the food was terrible, according to Abdulkadir, but he was on his way to building a successful life in the area.
That all came to a halt when the Somali Civil War broke out. The conflict between the government and rebel groups led to the collapse of the Somali government in 1991 and hundreds of thousands of casualties in the years since. More than 1 million Somalis have been displaced from the region, including Abdulkadir who fled with his family from the country in 1991.
"My life was shaken," said Abdulkadir. "I had a good job. I had been married at that time. I thought that I had everything that a young man dreamed. I had a house. I had a car. So I thought I had everything, but when the Civil War broke out, everything that you had just disappeared. The only thing you think about is your life."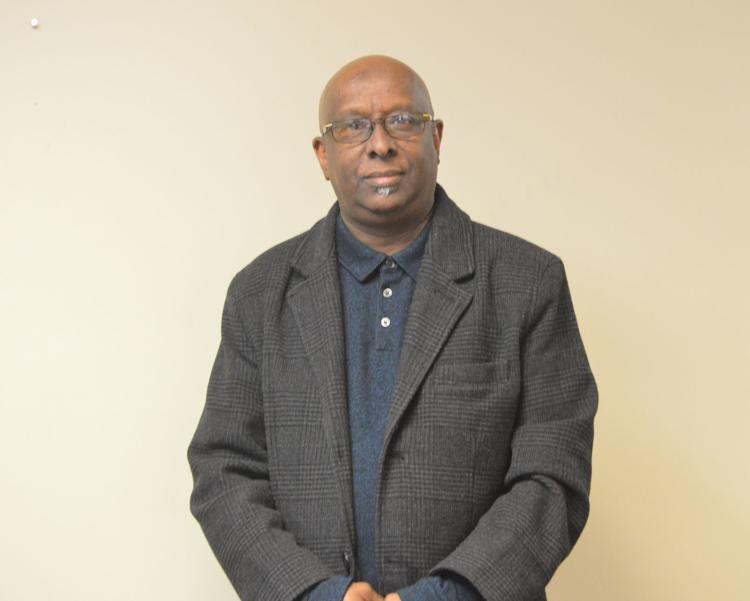 Abdulkadir and his family were stationed in a refugee camp, until family members with ties to the United States helped him immigrate stateside in 1994. But when Abdulkadir arrived in Georgia, he arrived alone. He would remain separated from his family for the next seven years. There were many difficult stretches, but Abdulkadir considers himself lucky, because he had an education and resources that other refugees lacked.
"Luckily, in Georgia, there was a group of people that came before me, which made it easier to find a job, but that was not enough," said Abdulkadir. "I was lucky that I could speak good English. Everything I've seen here is that when people don't have a formal education, they struggle with language, they struggle with the culture, so it is very difficult for them to place themselves."
After moving to Minnesota, Abdulkadir took up a position as an interpreter, consultant and job coach with Managed Resource Connections, Inc., of Mankato, to help refugees and employers overcome language barriers while assisting with job and housing searches. These resources are crucial for refugees, said Abdulkadir.
"I remember one man from the Minneapolis area who was desperate to find a job," said Abdulkadir. "So I found him a job, and every other week, he will come up to me and say, 'Thank you very much.' He has a family he left back home, and he couldn't pay them anything without a job. Now he has money that he can send back to his family."
Abdulkadir added that these services were important for companies, as well, because the cultural training allows companies to tap into a workforce that is ready and willing to commit to a job.
Beyond his work, Abdulkadir dedicates much of his time serving the Somali-American Community. In 2017, Abdulkadir opened a mosque, the St. Peter Islamic Center, after opening a mosque in Mankato of the same name. The building stands as a place of worship, a center for the Muslim community and a focal point of education and English language learning for Somali-American students through the center's after-school program Hikmah.
He also ran for the St. Peter School Board in 2019, vying to be the only non-white member of the board. He finished fifth in the voting among 10 candidates, though, one spot short of making it on. Still, he offered a different perspective during the forums and campaigning ahead of the election.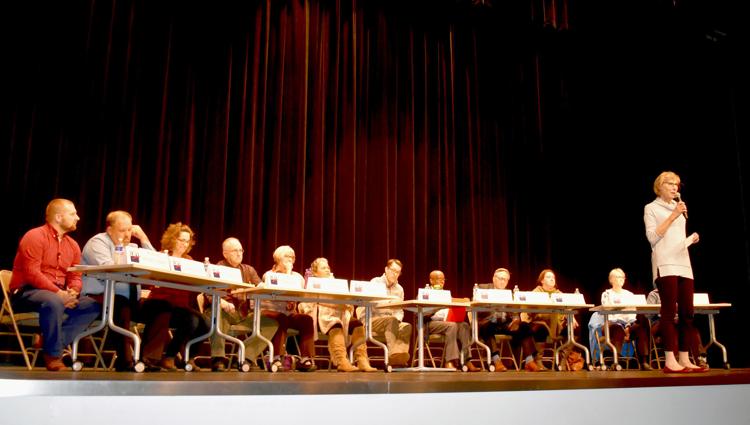 "I really admire Mohamed for all his accomplishments," said Nancy Kremer, who works with Abdulkadir at Hikmah. "Children are children, and I'm a mom, so I get exasperated and he takes some time, he talks to them and he really calms them down. I have seen him turn children from being quite angry or frustrated and turn them around in less than a year into somebody who says, 'I'm happy I'm here and I'm ready to learn.'"
Kremer regards Abdulkadir's teaching as exceptional because of his patience with children and willingness to help whoever comes through the door.
"I think that's his vision to give the community a good start," said Kremer. "That's what the Hikmah program is all about is to close that achievement gap and it's working. I can go to a student and say I remember you last year you were reading like a kindergartner and now you're fluent just from working and working and working."
For Adbulkadir, with experiences learning and then teaching in Somalia, and now learning and teaching in the U.S., all of this work is becoming second nature.
"I can see the potential of the kids that can change," said Abdulkadir. "If they are given the opportunity, they will grab that opportunity to succeed and that is my hope. I've been doing that for years, and I can see the change."