St. Peter resident Jerry Pfeifer spent 18 months serving in the United States military overseas, and then he waited over 60 years to be recognized as a veteran through the American Legion.
While local legions, including the one in St. Peter, have always been good to Pfeifer, he was never officially a member until two years ago. That's because United States Congress had previously set a rule that only allowed those who served during war-time to join the legion. The rule changed in summer 2019, allowing veterans who served anytime from December 1941 and on to be eligible.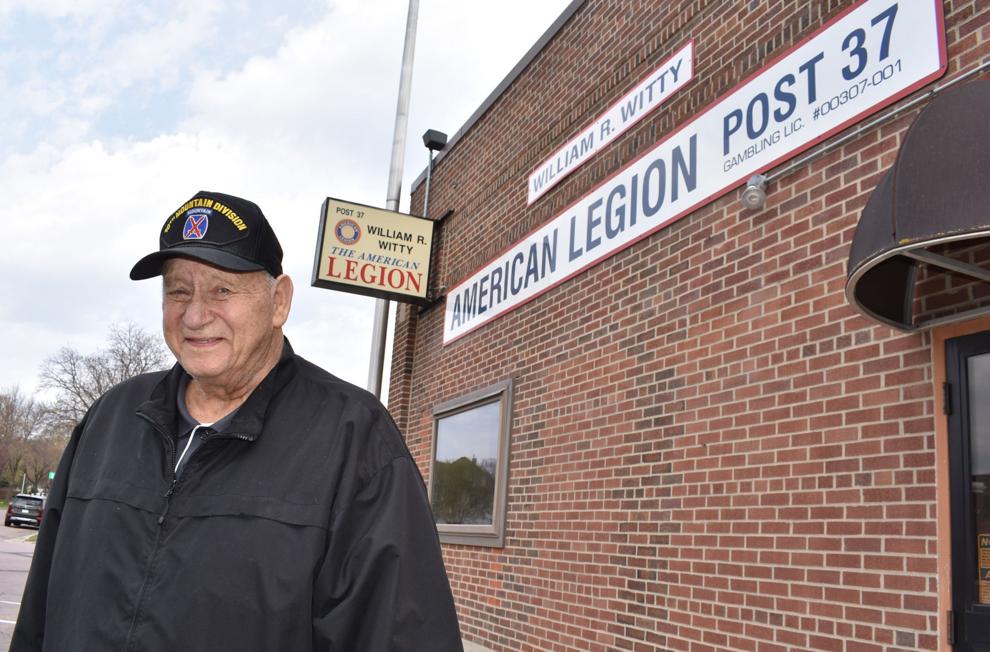 Pfeifer was one of the first to take advantage of the change.
"I believe the rule change was in July, and I joined in August," he said. "Yeah, it felt good. It's something I've believed in my whole life since I got out of the military."
He added, "I waited 63 years before I was eligible to join."
The expanded eligibility opened up membership to thousands of veterans across the United States, and many have taken advantage in Minnesota, but not as many as some leaders expected. According to Mike Maxa, a rural Le Center resident and Montgomery American Legion member who currently serves as the Minnesota Legion adjutant, there is opportunity to gain more members.
"We haven't seen the big bounce we were anticipating, but there are a lot of veterans that don't know that they're eligible, so we need to get the word out," Maxa said.
In addition to Pfeifer joining in St. Peter, the Le Center and Le Sueur legions have seen a few new veterans trickle in since the expansion, but local members think that many who were previously ineligible don't know about the change. Long-time St. Peter Legion member Keith Keogh noted that these veterans, and their families, need to hear that they can join up.
"If they have a son, they'd be eligible to join the Sons of American Legion, a daughter could join the American Legion Auxiliary," Keogh said. "We want to tell the people that have been waiting and are now eligible to join." The American Legion Auxiliary is open to a range of family members, including daughters, grandmothers, mothers, sisters and spouses (men or women).
Don Hayden, of the Le Center American Legion, who previously held state and national ranks, echoed Keogh's sentiments. He said the previous rule never made sense, and he fears that, even after the change, the old restrictions are still alienating many veterans.
"There are some that have said 'No, if I wasn't good enough back then, then I'm not good enough now," Hayden explained. "There have been a lot of them out there that couldn't be part of any (veterans organizations), so there was no place for them."
Hayden is grateful for the rule change.
"They served, so it should be open to them," he said. "If they served in active duty, they belong. It should've been done a long time ago, but Congress finally got their act together on it."
Shannon Frost, of the Le Sueur American Legion, agreed.
"I think it's good they made the change," she said. "I think the other veterans organizations that have popped up came about because people weren't eligible for the Legion or VFW."
The wait had been frustrating for Pfeifer. He was drafted into the United States Army May 10, 1955, and he went on to serve in Germany from November 1955 to April 1957. The Korean War era officially ended Jan. 30 1955, and the next era didn't start for a few years after Pfeifer served.
Because he served during that period in between wars, he was ineligible to join the American Legion.
"It just didn't seem fair," Pfeifer said.
But despite his official exclusion, Pfeifer always joined his local legion in an unofficial manner, whether in Illinois, Iowa, Missouri or now his long-time home St. Peter.
"The reason I've always been a person who has participated in Legion stuff, going to their clubs and such when they were open house and all that, is because I thought I got a better education in the military then I did in five years of college," he said.
It's that pride in service and the camaraderie with others who have served, Maxa said, that makes Legion membership so important to many.
"Us veterans are a rare breed. We talk a different language, we walk to a different beat, we're proud, we're patriotic," Maxa said. "If you get around a group of veterans at a convention or something, you'll see them jabbing between the different services back and forth, but, you know, when it comes down to it, we have each other's backs."
For Pfeifer, the importance goes beyond his time left in this world.
"One of the things, if you've been in the military, is that at funerals, you get TAPS. It's the (American Legion) Honor Guard that does that," he said. "That was the main reason I wanted to belong. When my time runs out, I'd like to have TAPS played over my grave."