Kari Leonard has five kids, a daytime daycare she runs and a professional development job in the evenings. She really doesn't have time for court or the funds for an attorney.
Yet, the St. Peter resident challenged the city over what she felt was an unfair special assessment, dealing with the legal process and all. And perhaps even more surprising, she found some success.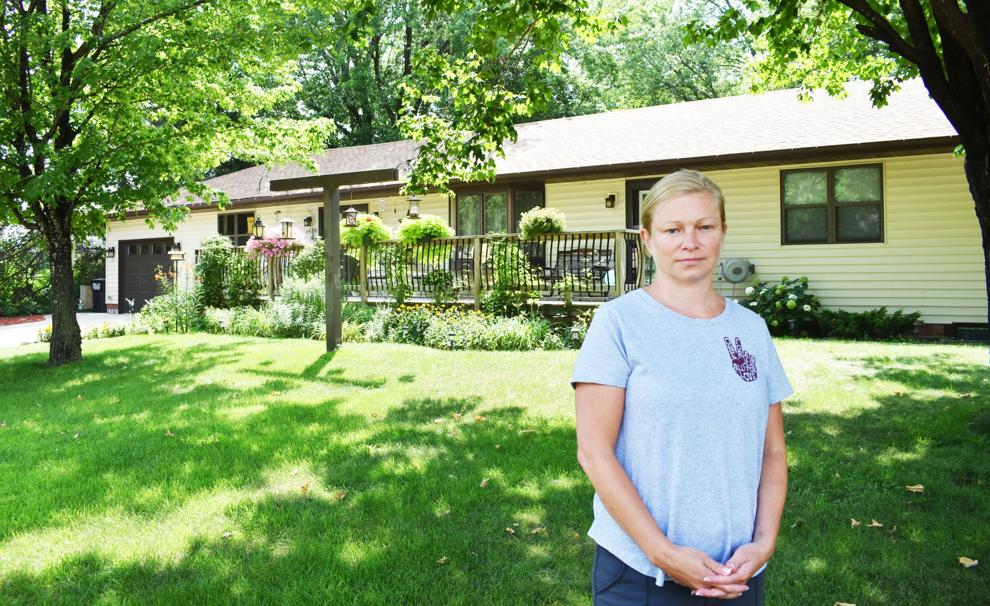 The city of St. Peter put a $44,000 special assessment on Leonard's property on North Third Street, with the purpose of contributing to an improvement project that will pave the road, add curb and gutter, add water, and install sewer and stormwater drainage. It was a high price for Leonard, who said she was already assessed about $18,000 previously to replace a well on her property and hook up water.
"I think it's totally unfair," Leonard said.
The city used its standard process to determine the assessment amount, which dates back more than 20 years. Special assessments, which are charged to benefiting property owners to help pay for a city infrastructure project, are assessed based on the cost of the project, the square footage of all benefiting properties, and the frontage footage of individual properties.
Special assessments for curb, gutter, roadway, water and wastewater are all based on the frontage footage of properties. Special assessments for stormwater, meanwhile, are based on the square footage of the full benefiting area, divided up among the property owners. Both frontage and square footage applied in this project.
Leonard has a high amount of frontage on her property facing the improved road. This led to a high special assessment amount — higher than most, if not all, of her neighbors. But she argues that the system is flawed, because the special assessment is supposed to reflect the benefit to the property, and she believes the raise in value to her property from the road project will be minimal, if any.
"It's supposed to be value, because it's essentially a lean against my house, and with that, I can't sell my house, because I would owe more on it than what it's worth," Leonard, who has a background in real estate, said.
While many other property owners in the neighborhood signed waivers agreeing to their own special assessments, Leonard appealed; so did her father, who owns a couple vacant lots in the project area. Any time a resident in St. Peter disagrees with a special assessment on their property, they have the right to appeal.
But from there, the process can be confusing, time-consuming, overwhelming. Leonard's father actually missed out on the opportunity to fully appeal, because a second appeal was required and he wasn't around at that time. Leonard stuck with it, though, meeting the court deadlines and moving forward with the process.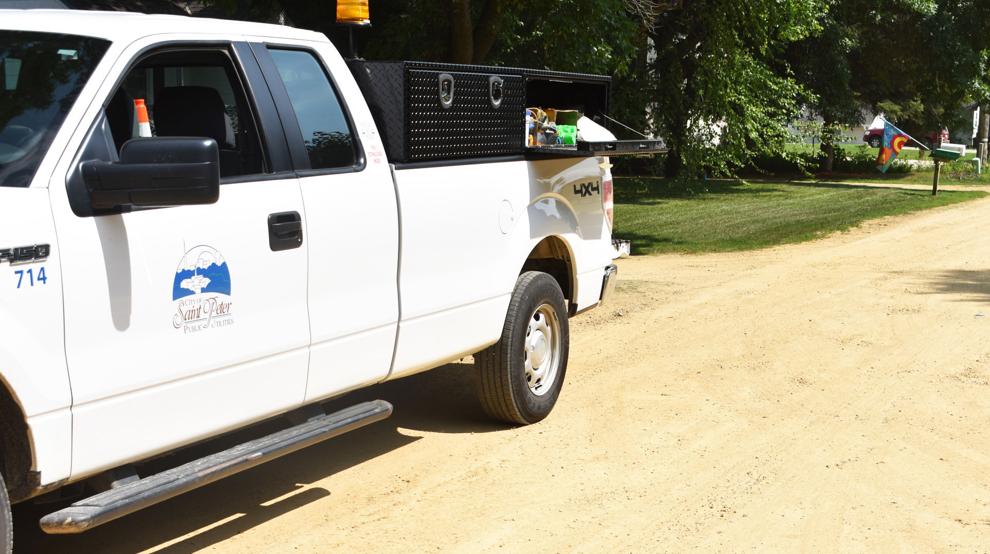 The city cooperated with the process as called for under Minnesota statute, but it represents itself, not the resident appealing. That means Leonard needed to pay for an attorney, which quickly gets expensive, or represent herself, an intimidating task. She chose the latter, believing in her ability to read and understand statute.
"I did not know what I was doing," she said. "Lots of research."
She argued in court that the city project is "general in nature and will have the same benefit to all the developed lots." She further noted, "The methodology used for assessment was a direct cost approach, with no regard to market value for the effected parcels." She also brought in her own appraiser, who reportedly said her property was at its highest and best use, and the improvement would not raise its market value.
The city could've presented evidence as to why the $44,000 assessment was fair and reasonable. Instead, it chose to set the assessment aside and reassess after an appraisal of the property from a specialized appraiser. City Administrator Todd Prake said the city aimed to work with the resident.
"I would say she contested it, as she has the right to do, and then the judge has two options: affirm the assessment or tell the city to reassess," Prafke said. "So we stipulated that her value would not increase by $44,000; we did that in order to satisfy all parties. We're not trying to grind anyone into the ground on this."
Prafke said that the city's goal throughout is to follow city policy and state statute. The City Council could guess that a certain property won't receive the value of its special assessment, but it's better practice, according to Prafke, to follow the normal footage calculations, and if the property owner disagrees with the special assessment, they can appeal.
"There is a well defined process for this type of appeal, and our goal is to follow the appropriate process," he said.
It will still be a couple months before the city's appraisal process is complete, at which time they will enact a new special assessment on Leonard's property. The city can also, by statute, request that Leonard pays its costs for the appraisal process and court fees. Leonard, though, can again appeal the new special assessment, if she feels it's still unfair. She believes a fair special assessment would be about $7,500, but she isn't sure the city will come back that low.