The St. Peter retail district has a fresh new addition to its local, one-of-a-kind shopping offerings this holiday season.
Olita Gifts and Goods, one of St. Peter's newest specialty shops, guarantees unique finds for any friend or family member you may be shopping for throughout the holidays and for any occasion throughout the year. To take her dream to the next level, Olita owner Jill Hass knew she had to take a giant leap outside her comfort zone when she saw the corner shop go up for sale on Grace Street and South Third this past summer.
"I have had this idea to open my own shop in my mind for three years now. When this shop came up for sale, I knew it was time. I jumped at the opportunity without hesitation, and Olita Gifts and Goods was born," said Hass. "I really wanted to open a gift shop where shoppers could come find something for themselves, and a place to mingle and shop casually."
Hass explained that when her father Craig Tolzman traveled to Italy annually on business, he returned one year with a very attractive leather messenger bag. He suggested that Hass start importing handbags from Italy and the 'light' of Olita was ignited.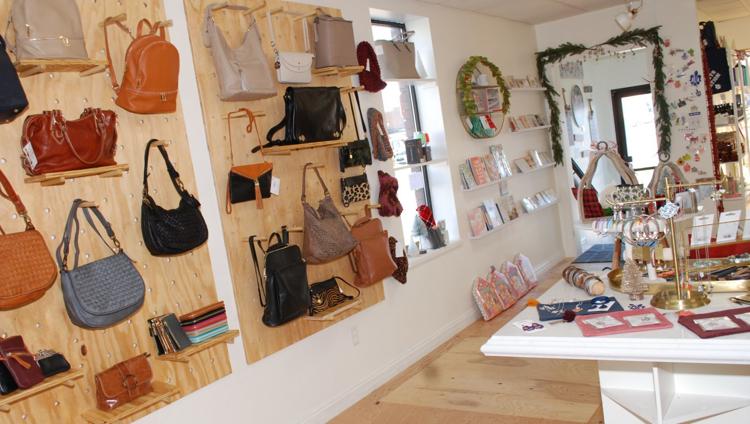 After much research on importing goods internationally, and selecting a trendy name for her handbag line, Olita's Italian imported handbags have been a successful investment for Hass for three years now. Hass' attractive selection of handbags features new lines of products every spring and fall,, featuring select names, many of which are reminiscent of close friends or relatives that Hass is reminded of — each with a unique style and flare.
Olita handbags are sold in 12 boutiques throughout the state and on the Olita website, and now at the Olita Gifts and Goods storefront in St. Peter.
With many changes this year for the Hass family, as their youngest son, Tatum, graduates from St Peter High School, Jill knew she wanted to expand her business and have something she could really put her time and love into. Already familiar with small business ownership, and with import experience under her belt, Hass believed that a new storefront could flourish into something great.
"Olita is a small shop," Hass said. "I opened my shop knowing I was joining a lot of great local small businesses, but wanted to offer something just a little different. I try to support local artists and sell their work in my shop as much as I can, by offering family made, or locally made products by other small businesses from the surrounding area and throughout Minnesota."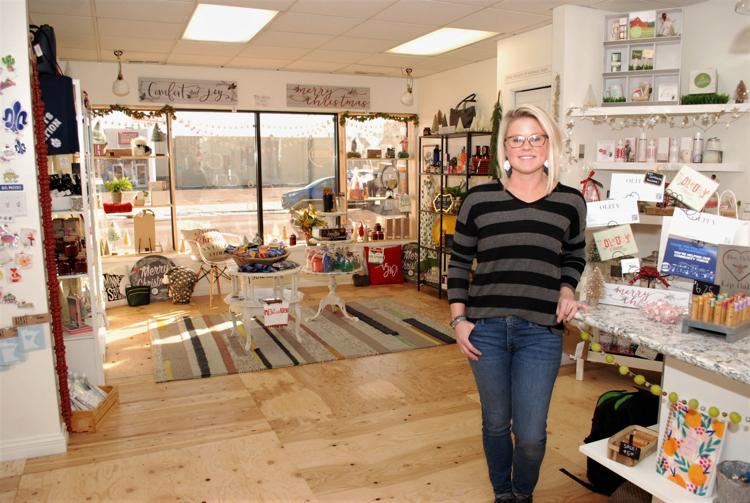 According to Hass, since the stores opening in October, most of the foot traffic coming in has been from out of town. Hass realized that there are many shoppers coming from surrounding areas to small town boutiques and shops in towns like St. Peter, in search of unique gifts that one can't find online or in a big city department store. The store, Hass explained, has been met with eager shoppers, excited to spend time in her shop and take in the multitude of gift ideas.
Local resident Ginny Bakke has been to Olita on several occasions since its opening and is thrilled with the experience every time.
"I love supporting St. Peter small businesses and really enjoy the intimacy that comes with shopping locally. (Jill) and the new Olita shop has been a refreshing addition to all of the unique shops that make up St. Peter's small businesses and a wider variety of products to discover," said Bakke.
With online shopping and the massive influx of delivered-straight-to-your-door merchandise, many small businesses are being phased out. In support of small business entrepreneurs, Hass will continue to work with one-of-a-kind products and their vendors.
"As a small business owner myself, my goal is to stay small and intimate. Small shops are the way I like to shop, where I can take my time and really take in what each shop has to offer," she said.
Hass hopes that in keeping with her small shop mission, and offering a wide variety of quality products, she can show shoppers that shopping locally is worth spending that couple of extra dollars. It supports local businesses, and the families that run them. These are the families that have made towns, such as St. Peter, such great places to visit.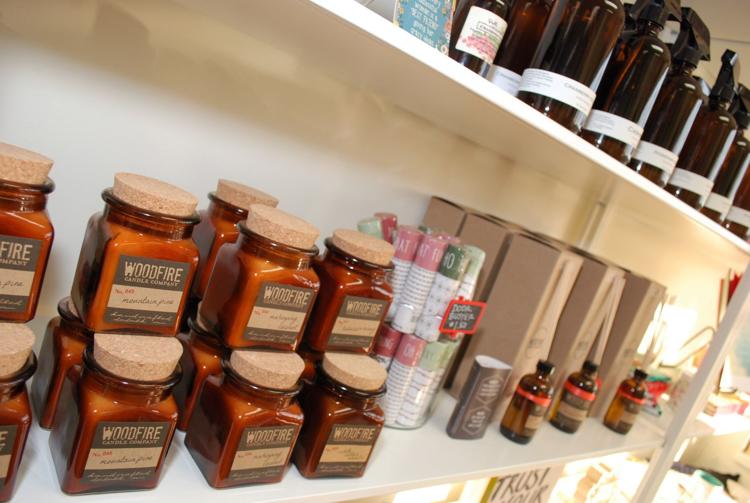 "I believe that there is a convenience factor to shopping online, but it is in support of multi-billion dollar corporations and billionaires. Spending a few extra dollars at a local gift shop brings new shoppers to our town and added revenue, that wouldn't exist without these shops and their owners," said Hass.
Hass said that people may not realize how important it is for business owners, like herself, when customers come in to shop.
Customers are what keep shops like Olita running.
"I love being able to help my customers and pick out that special gift and wrap it for them. Helping people and giving them something unique, as well as a smile on their face when they walk out that door," she said. "That is why I am a small business owner. It's exciting, and scary at the same time. I'm looking forward to what the future has in store for my new endeavor, and I am glad I get to make it happen in my hometown of St. Peter."