Gov. Tim Walz announced one of the state's most significant efforts yet to curb the spread of coronavirus March 16, ordering restaurants, bars, gyms, movie theaters and other "places of public amusement" to close by Tuesday afternoon.
In a press conference, the governor cast the decision as a difficult but necessary "new normal," in light of the Centers for Disease Control and Prevention's recommendation that Americans avoid restaurants and bars and limit social gatherings to 10 people or fewer. Under the governor's executive order, delivery and curbside takeout orders will still be allowed. Grocery stores, convenience stores and pharmacies are specifically exempted from the order.
Across the region, restaurants owners and employees were left reeling by the loss of much or all of their business for an indeterminate period of time, even before the governor's order. Though the executive order is in effect until March 27, there appears to be a general expectation that it will be extended until an unknown amount of time.
New business model
For Montgomery Pizzeria 201 owner Troy Domine, the virus has forced a change his entire business model.
What once was a bustling dining area was converted into a pizza delivery and curbside pickup business on Sunday, March 15. Domine made the change days before Walz enacted the new executive order barring restaurants from holding dine-in service.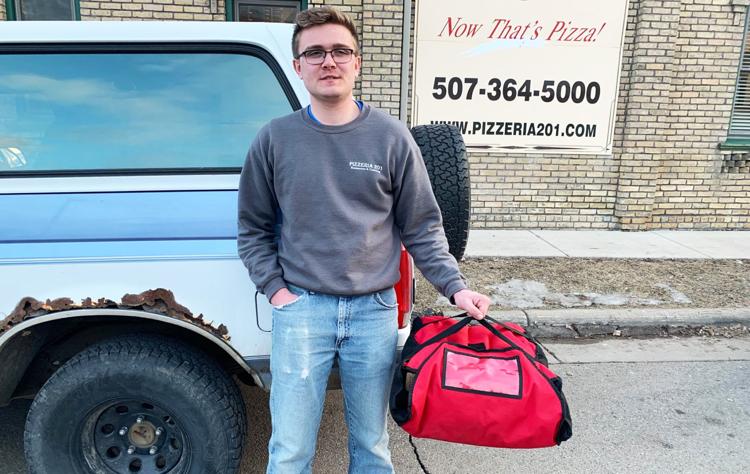 "We felt this is a gathering spot," said Domine on why he made the change. "We get a lot of traffic in and out every week, and we felt this is the role we could play in making a statement that this is important. We should all do what we can to slow this down."
To make up for lost business, Pizzeria 201 has greatly expanded its hours and its delivery service beyond Montgomery to most all of Le Sueur County, north to Jordan and east to Kilkenny and Shieldsville.
The restaurant also implemented a pickup station outside the restaurant on certain hours each day. Additional weekly specials like home baked mac and cheese, BBQ ribs and enchiladas are being put on the menu to keep interest up.
"It's not business as usual anymore," said Domine. "We woke up in an entirely new market."
The pizzeria is still keeping things together, albeit with a third of the regular staff. The skeleton crew is comprised of all of the restaurant's full-time workers, some part-timers and family members of Domine's. However, once the pandemic has reached its end, Domine plans to bring back the rest of his staff.
New ideas
In a moment of crisis, one business-owner, John Mayer of Patrick's on Third in St. Peter is determined to keep community spirits high. The Irish pub is closing its dine-in service on Wednesday, but on March 17, Patrick's was the host of a safety-themed celebration featuring a social distancing superhero.
"We all got to band together and move forward," said Mayer. "That's one of the superpowers of a small town. We all look after each other. We all give each other support."
On Tuesday, Patrick's on Third celebrated its last dine-in day with a bash. Every hour, the hockey horn went off reminding people to wash their hands or else they might be sprayed down. The bar also held a "Who has the best hand sanitizer?" competition, challenging customers to share their hand sanitizer with other patrons. The person whose hand sanitizer was considered the best of the best was gifted a $25 bar tab. Patrick's on Third was also visited by Social Distancing Woman, a superhero with the power to loudly remind people to practice social distancing and wash their hands.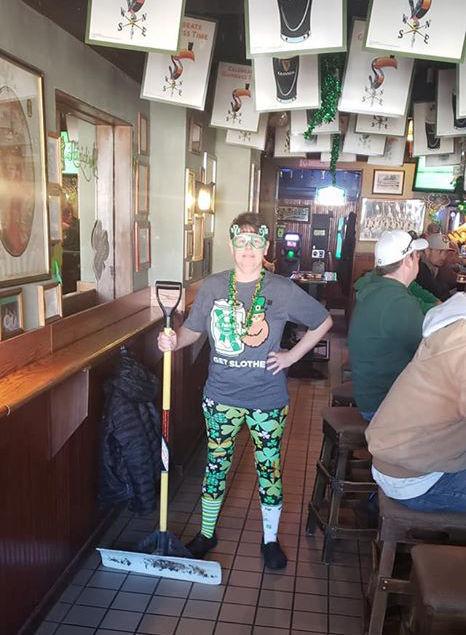 "As far as Patrick's goes, we're a little bit stranger than most," said Mayer. "You'll always see something interesting."
Patrick's on Third is continuing their food service through curbside pickup and a delivery service between 11 a.m.-8 p.m. Delivery will largely be restricted to St. Peter, but the restaurant is willing to negotiate with customers outside the city.
In addition, Patrick's on Third is involved in discussions about a free sandwich program for kids. If their child is hungry, Mayer said that people can come to Patrick's on Third and at the very least, he'll be able to point them to where they can get a meal.
Mayer believes that these won't just help Patrick's on Third, but that it will give relief to the community.
"What we're concerned about is if people don't keep ordering from restaurants, I don't think the grocery store can pick up that extra volume … That's going to be an important part of not overwhelming the current system and spreading the love a little bit. I think we're also providing a little bit of normalcy because these are extraordinary circumstances. As long as people don't freak out, which it doesn't look like they're doing, we'll get through this together."
Difficulties
Being a small restaurant in a small community, Chabelita's Yummy Foods and Fruits in Le Sueur is feeling the brunt of the statewide dine-in closure. The Mexican restaurant is still chugging along and has converted its services to delivery and curbside pickup only, but customer purchases have dropped significantly.
"The restaurant has been pretty slow and the mini-grocery store that my sister operates has been pretty slow," said Anna Vazquez, who spoke on behalf of her sister and Chabelita's owner Maria Vazquez. "We do have a couple of clients here and there, but mostly it's either curbside or pickup."
"It's been really bad," she said. "[Maria] has been really stressed out about how she's going to pay rent, both of her business' rent."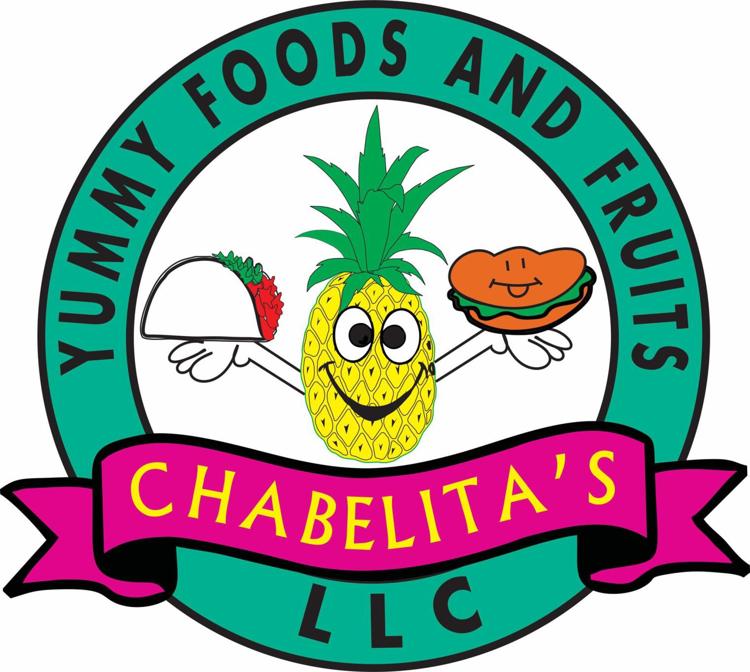 Under the recent executive order changes, Chabelita's is now taking orders solely through call and text at 612-251-3714 or 612-990-9236 and through the business' Facebook page. The Mexican restaurant is also cutting costs whenever it can, shortening its hours from 10 a.m. to 1 p.m. for lunchtime and then 3 to 7 p.m. for dinner. The store is also buying less produce since it is now in short supply.Staff is largely the same size, though two staff members have been cut for the time being.
"We continue to provide the service we did, just hours have changed," said Vzquez. "We also have offers here and there to deliver the food for people who aren't able to come and pick it up … We are trying to work with what we've got so far. And we'll see how long that lasts, because we do have some stock at the other store that we're selling. Now we're just waiting to see how bad it will get or how much better it will get."
The Little Dandy in Le Center, meanwhile, is getting even littler due to the new executive order issued by Gov. Walz. The closure of all dine-in services has shrunk the staff at the restaurant from 20 part-time employees to just two or three regular workers.
"It's going to be rough," said owner Brad Factor. "We're going to be living on take out food and that's not going to be nearly enough to keep everything going."
The Little Dandy will be operating just curbside pickup and delivery for the foreseeable future, possibly from 11 a.m.-8 p.m. though hours have not been finalized. It's a major change, but Factor was hopeful that business could soon get back on track.
"It's something that I hope they can take care of in a short period," said Factor. "I'm hoping that the state is going to get something figured out."
Smart move or prelude to an economic nightmare?
Walz's decision drew criticism from some state legislators, who argued that its impact on local small businesses would be excessive. Others expressed concern as to whether the governor should be allowed to make such a massive decision unilaterally.
"I sincerely, sincerely hope the governor will reconsider his decision to close down most private businesses – including, but definitely not limited to, bars and restaurants," said Sen. John Jasinski, R-Faribault, in a prepared statement. "These small businesses are the backbone of our state's economy. Many of them have high overhead and low margins. Ordering them to close, even for two weeks, will have a disastrous effect not just on our economy, but on thousands of hourly wage earners and small business owners."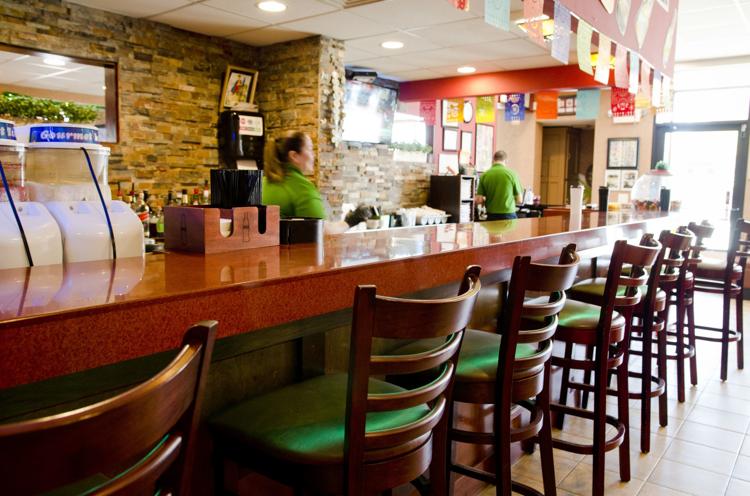 Rep. Jeremy Munson, R-Lake Crystal, also expressed concern over the governor's decision. Munson said that given the uncertainty over just how long coronavirus might be here to stay, the governor's decision could have significant economic effects.
"I think that it was overreach by the governor to implement such broad restrictions on private businesses," he added. "I know that a lot of businesses were already taking precautions."
Other legislators were more measured in their reactions. Rep. John Petersburg, R-Waseca, said that he's heard from business owners who are concerned about their livelihoods and understands those concerns, but believes that significant action is needed to stop the spread of coronavirus.
"The governor's decisions seem to be based on decisions in other places that seem to have helped," he said. "This is spreading very fast and we're assuming it will spread much wider than it already has."
Rep. Todd Lippert, DFL-Northfield, said he agreed that the temporary closure of businesses is difficult but necessary, and was glad to see the governor accompany the order with additional protections for potentially displaced workers.
To help workers who may be displaced by the new policy, governor also signed a separate order making it easier to get unemployment insurance. Workers were asked to apply online for benefits, given the expectation that the state's phone lines will be overwhelmed.
"It's a very difficult decision, and the governor was clear about that, but we must do everything we can to stop the spread of COVID-19," he said. "People are still congregating and putting themselves into situations where the virus can spread, and we have to do everything we can to save lives."
Several other states have already implemented similar measures, including California, New York, Illinois and Ohio.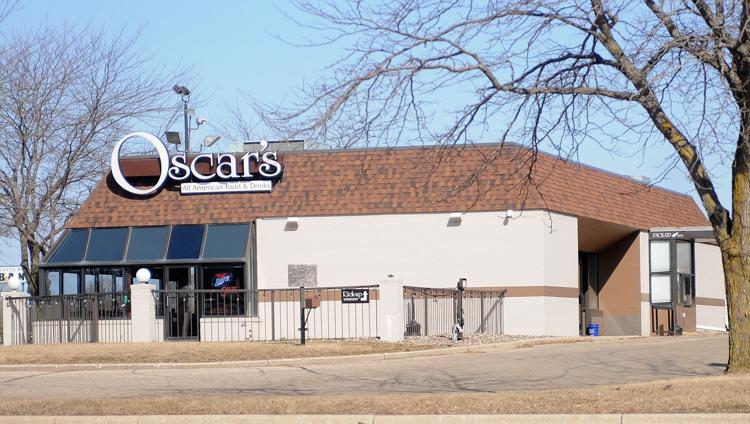 In Waseca, Oscar's All-American Food and Drinks owner Oscar Marquez worried that several bars and restaurants might not reopen if the closure extends beyond the March 27 deadline. Marquez and his wife, Maria, own five restaurants and employ around 60.
They said they'll continue to operate Oscar's and use a pickup window to serve food In the meantime, they're still deciding on what to do with inventory that has an expiration date and what to tell staff.
"I told my wife when we see a tornado coming, we know to go the opposite direction," Oscar said. "We don't know where we need to go."
Todd Schmidt, owner of the Boxcar Bar and Lindner Liquor in Waseca said his phone is ringing off the hook with panicked customers and staff. Schmidt said that he still needs time to process what the closures will mean for him and his employees.
"If this is what we need to do, then this is what we need to do," Schmidt said. "It hasn't hit yet. Reality will hit when I lock up the doors."