Mohamed Mohamed and Rugiyo Hussein might finally be able to stretch out their arms.
For the past 11 years, they've lived in a mobile home in Mankato, and for much of that time, with six kids. The family, though, is about to find some relief, as it prepares to move into a brand new six-bedroom home, thanks in large part to volunteer efforts from Habitat for Humanity South Central and a St. Peter High School building trades class.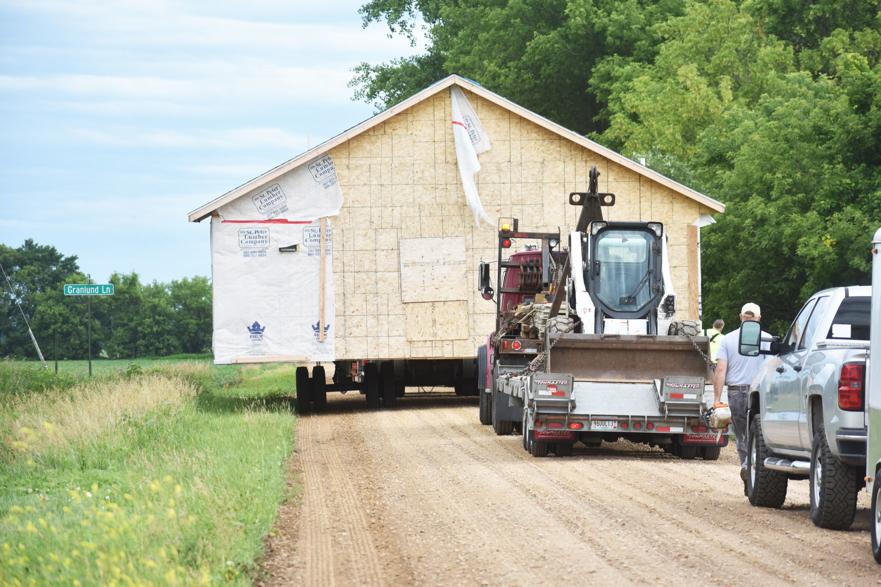 "It is an exciting day for us today to see this all come together," Mohamed said.
After dealing, for years, with cramped spaces for a growing family, the couple applied to Habitat for Humanity, hoping for some assistance in moving up. Their application was denied on the first attempt, but on the second try, it was accepted.
"When we bought the mobile house, we had two kids, but as we grew and the family got bigger, it got really tight," Hussein said. "This is a big relief."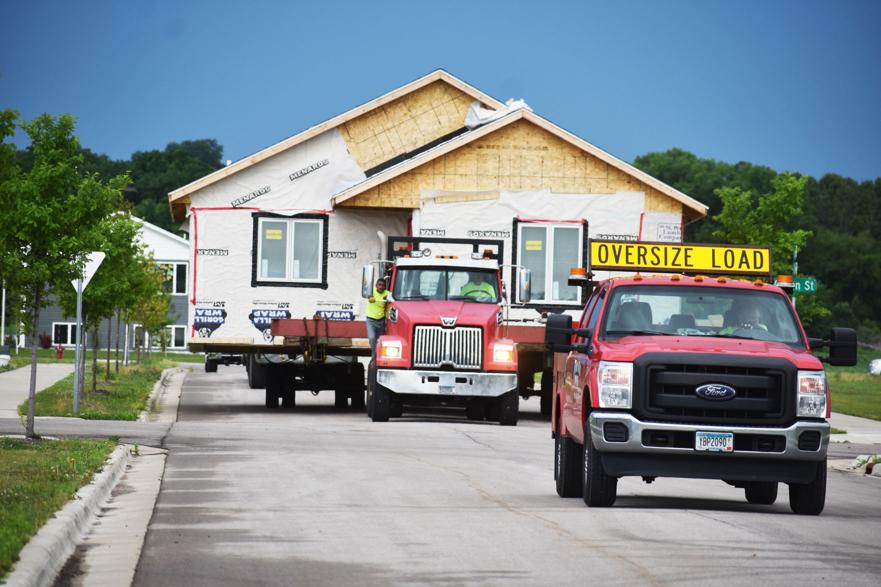 There was still over a year of waiting, though, before the moment finally arrived July 1, as they saw their home move from St. Peter High School to its foundation in the Traverse Green neighborhood. There is plenty work for volunteers still to do, but Habitat hopes to see the family in its new quarters before the school year.
"I'm excited and scared a little bit, too, but we'll see what the future holds," Hussein said.
Mohamed added, "We're excited to move here, excited to be part of the St. Peter community. We do know people here, and it's a big day and exciting day to be part of this community."
The family will be adding six new students to the St. Peter School District. The eldest is going into 10th grade; the next oldest eighth grade; then fifth grade; third grade; second grade and pre-school. The parents are excited for their kids to get a fresh start but are also aware it might be an adjustment, especially for their eldest.
"She is excited, but it's a big jump for her, moving high schools," Hussein said. "We're kind of trying to tell her 'It's going to be the same thing.' I'm sure she'll make a friend; that would be kind of a big step for her, but I'm sure she will be OK."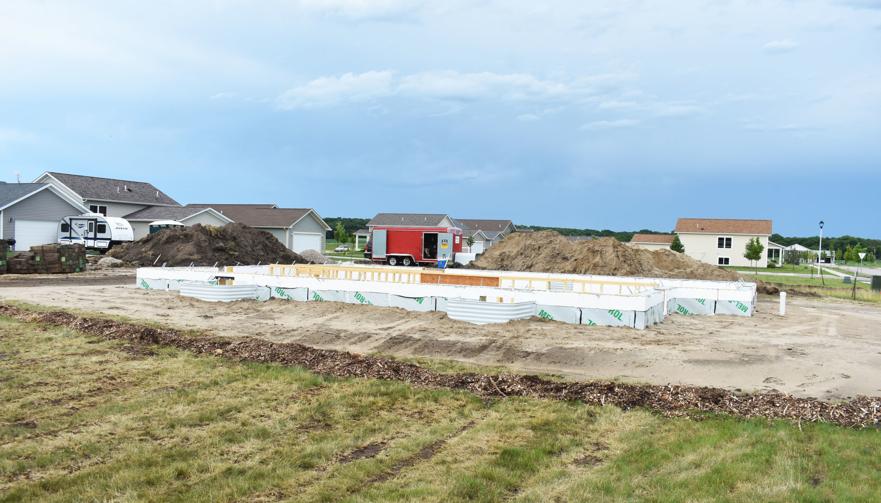 Now that the home is set on the foundation, the next steps will be taping, painting and exterior work. The sheet rock is hung, but hired workers still need to connect the HVAC and the electrical. The basement will be 100 percent finished out, mostly by volunteers, and there is plenty left to do there. When all is said and done, according to Ireland, this will be one of South Central's largest ever builds.
Habitat South Central Executive Director Connie Ireland said the whole team was thrilled for the Mohamed and Hussein family July 1.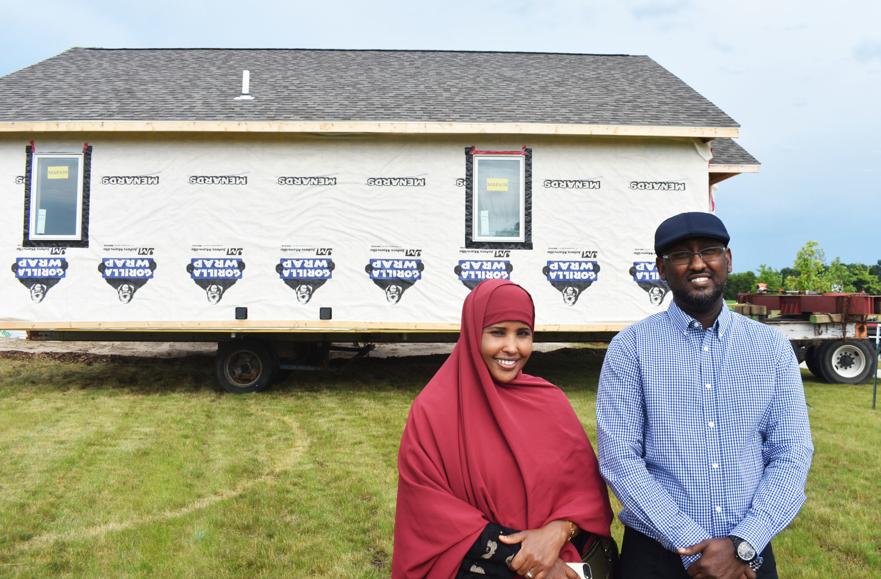 "They're just a wonderful family," she said. "This is a big day for them, too."
The Habitat team became so connected to the family, in fact, that they hired Mohamed. Previously a Taylor Corp. employee, Mohamed is now the manager of the Habitat Mankato ReStore. Habitat ReStores are independently owned reuse stores operated by local Habitat for Humanity organizations that accept donations and sell home improvement items to the public at a fraction of the retail price.
The Mohamed-Hussein family isn't the only soon-to-be St. Peter family that Habitat is working with this year. A second new home will be built in St. Peter in 2020, and a third will go in nearby Nicollet. The St. Peter area continues to be an ideal place for the Habitat affiliate to locate homes.
"St. Peter is one of those communities that we know we'll always have a family for," Ireland said. "People want to live in St. Peter; there is a great school district over here; it's been a very welcoming community."
Ireland noted that Habitat South Central is "very fortunate" to have the volunteer team and leadership that St. Peter has in place, and she said it's only gotten stronger this year. The community is seen as a prime location for years to come.
"We plan on building in St. Peter every year; it's part of our regular plan," Ireland said.