You know it's important when it's in bread and beer.
The University of Minnesota developed Kernza crop is making big strides, just two years after implementation, and the St. Peter area is among the key growth spots. Dan Coffman, a Nicollet County farmer, showed off one of his fields, just across the gravel road from St. Peter High School, at a Kernza show and tell event July 22. Besides the plant itself, the crop was demonstrated in a new sourdough bread from St. Peter's River Rock Kitchen and Baking Company and in a new beer from Mankato's LocAle Brewing.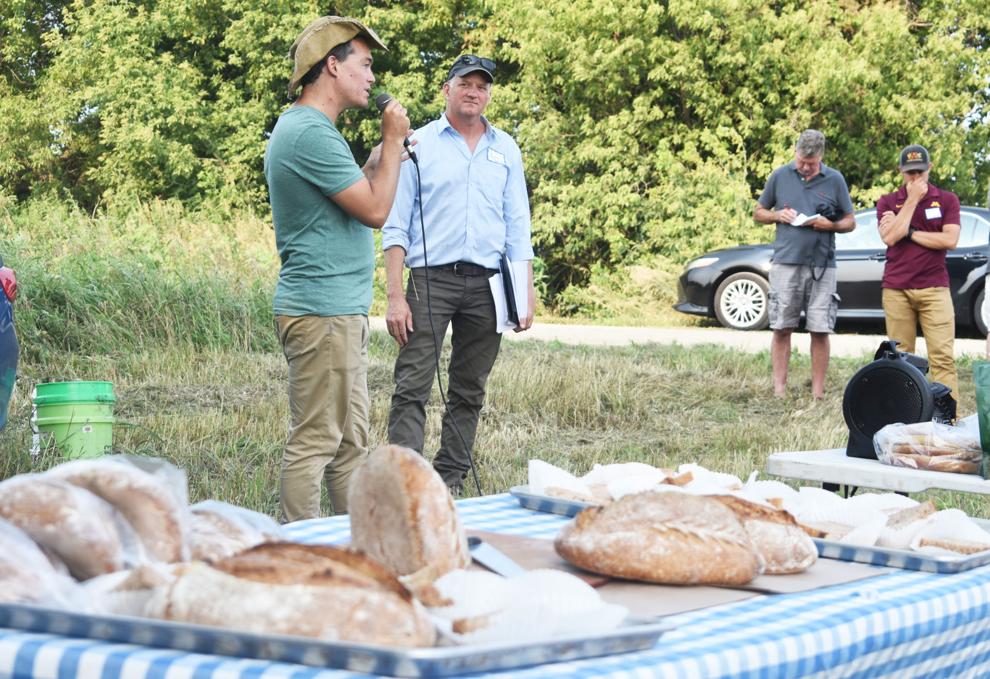 "Kernza's progress is good," said local agriculture advocate and researcher Ben Penner. "We are deep in the commercialization phase, and it's critical to make the connections between the end use products and the supply chains that support them. The goal of the event was to highlight those connections and show and tell what's possible."
He added, "What we're working on now is encouraging entrepreneurship and development of infrastructure to support that activity."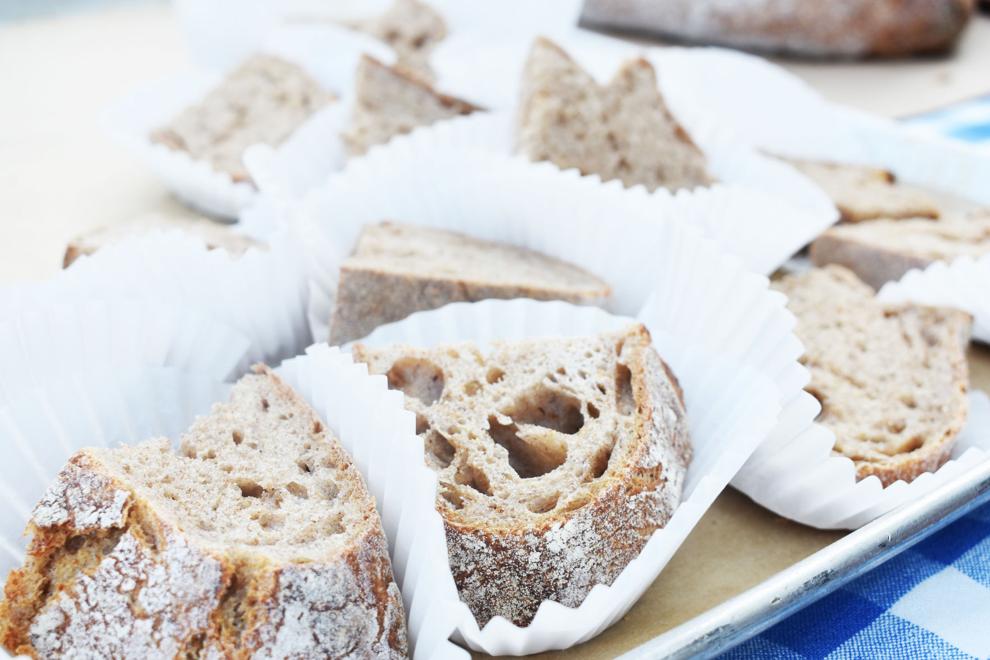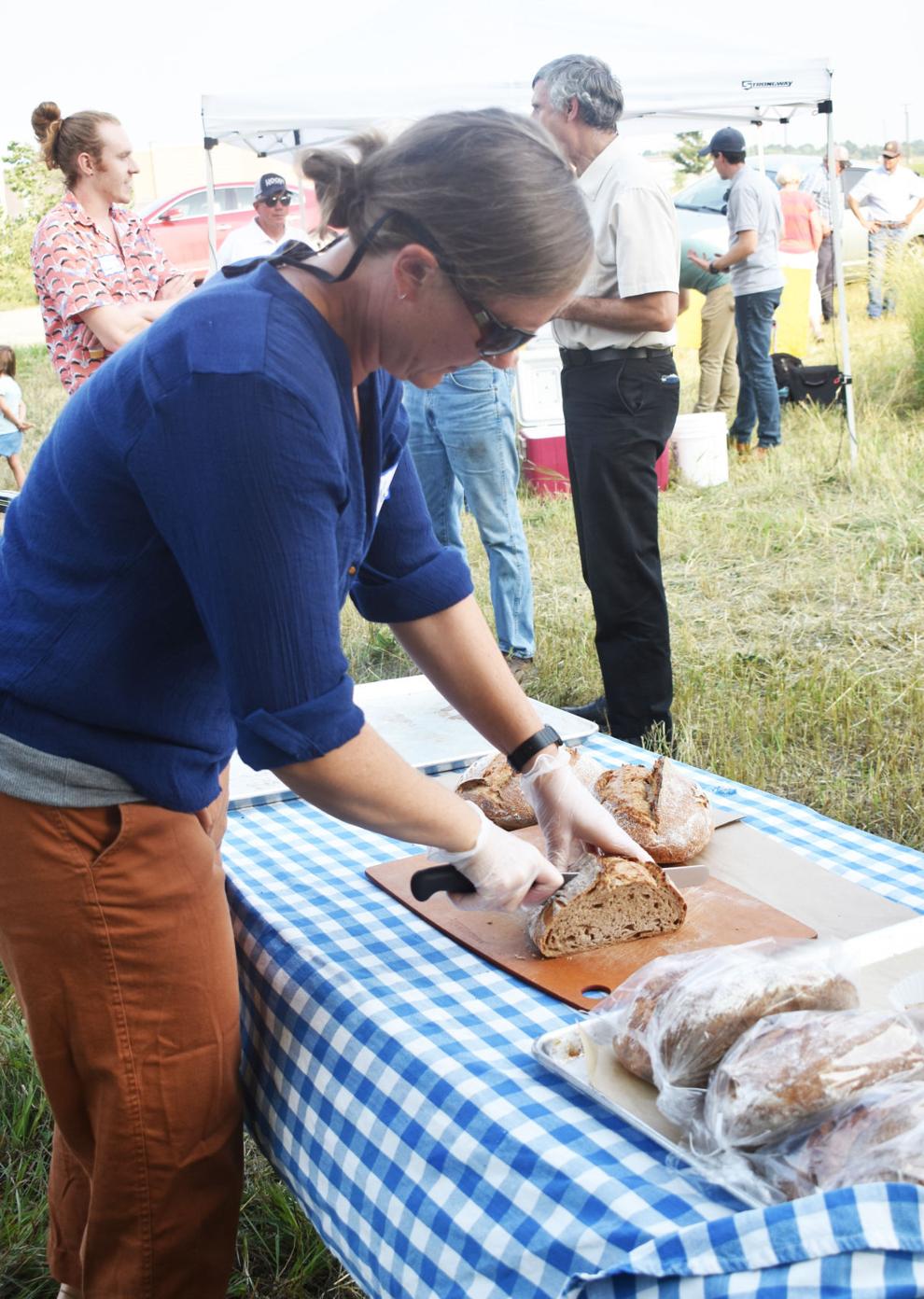 The bread and beer were a hit among the crowd of about 50 at the event. Denise Mulenberg, who previously worked at the St. Peter Food Co-op said the bread was "delicious," and although it wasn't her preferred type of beer, she liked the effect the Kernza had in it.
"I want to support these kind of local food initiatives," she said.
The bread was a sourdough made with mostly Kernza as the base, but also some wheat, according to River Rock Head Baker Montana Rasmussen. It had a slightly sweeter, nuttier flavor to it. River Rock hopes to sell it soon at its coffee shop and at the St. Peter Food Co-op.
"I would say that it just has a nutty, sweet aroma and flavor, especially like a fresh-baked loaf that you break open. It's just different than wheat," Rasmussen said. "It's a lot more expensive right now, but that's just because there is not a lot of it being grown. So one of our goals is the education piece for the customer, because the more demand, the more people want to grow it, the better price it can be for us."
The beer was an American Pale Ale with Maltwekrs pale malt and 15% Kernza, hopped with Minnesota grown Cascade hops. Similar to the bread, the Kernza added some sweeter, nuttier notes. The beer, called Prairie Roots, is available on tap at LocAle.
"The next thing is probably an amber ale that we have on tap fairly regularly," Parejko said. "We'll try to incorporate it to some of the beers we already have, in place of some wheat or other ingredients. It not only add to the beer, but it also adds a more sustainable aspect to it."
There were a number of speakers involved in the local Kernza movement at the July 22 event. Penner was joined by Constance Carlson and Colin Cureton, both of the Forever Green Initiative through the University of Minnesota. Also from the U was Jacob Jungers, an assistant professor in Agronomy and Plant Genetics.
"Kernza is one of about 15 crops in the Forever Green portfolio," he said. "It's a big initiative, involving pretty much every aspect of the agricultural system. We're trying to create a paradigm shift in agriculture to promote living cover crop landscape through perennials, like Kernza."
He continued, "Kernza is the furthest along in the portfolio, and we're really close to launching this on a larger scale. The world is watching Minnesota, and I'm not kidding you; we have researchers around the world. So we're kind of a petri dish here."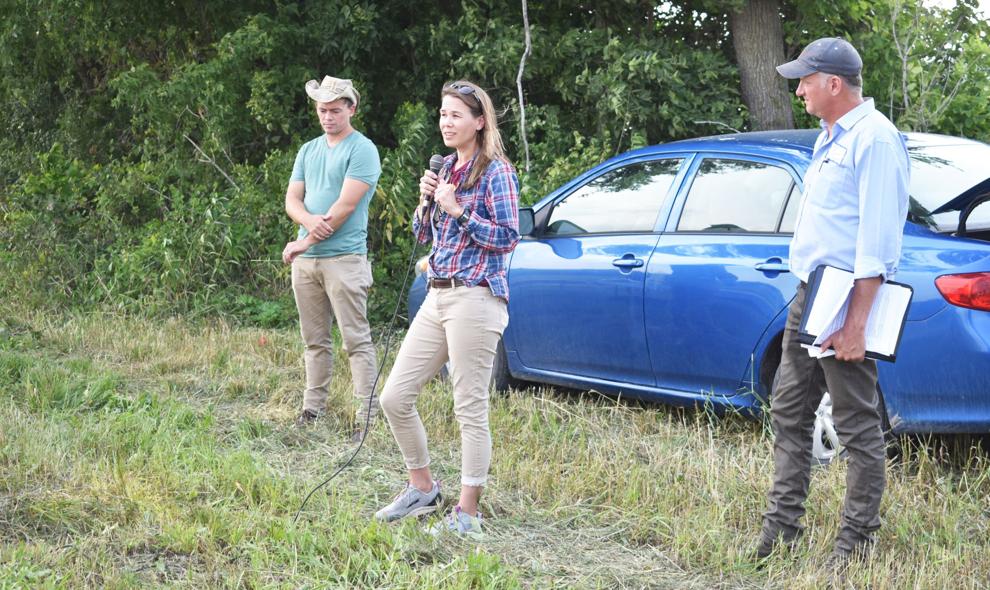 Carlson and Cureton spoke about more specifically about the two-year-old crop's progress. Cureton noted that it has grown from about 100 acres in its first implementation in Minnesota to about 1,200 acres in 2021. He expects the acres to double or more annually for years to come.
Carlson noted that General Mills recently announced it will be putting a cereal on the market featuring Kernza, and that will be available at Whole Foods by this fall. She also said every maltster in the state is working with the crop, and the University of Minnesota food service is implementing Kernza-based foods into its menu.
Of course, the crop can't grow if farmers don't dedicate fields to it. Coffman is one of the local adopters, dedicating 10 acres of his fields to it, and he spoke positively of his experience thus far.
"We use the five soil health principles, and it just so happens that Kernza fits into those perfectly," he said.
The principles include: soil armor — Kernza is a living plant with roots in the ground and bio-mass above ground; minimizing soil disturbance — Kernza is a perennial with minimal disturbance; plant diversity — Coffman's field has probably been corn and soybeans for the last 20, 30, 40 years, so just to move in a different crop makes a difference; continual live plant— Kernza has roots in the soil 24/7, 365 days a year; livestock integration — the Coffmans have a small grass fed beef operation, and Kernza is an excellent source of forage.
The farmer intends to continue his Kernza operation.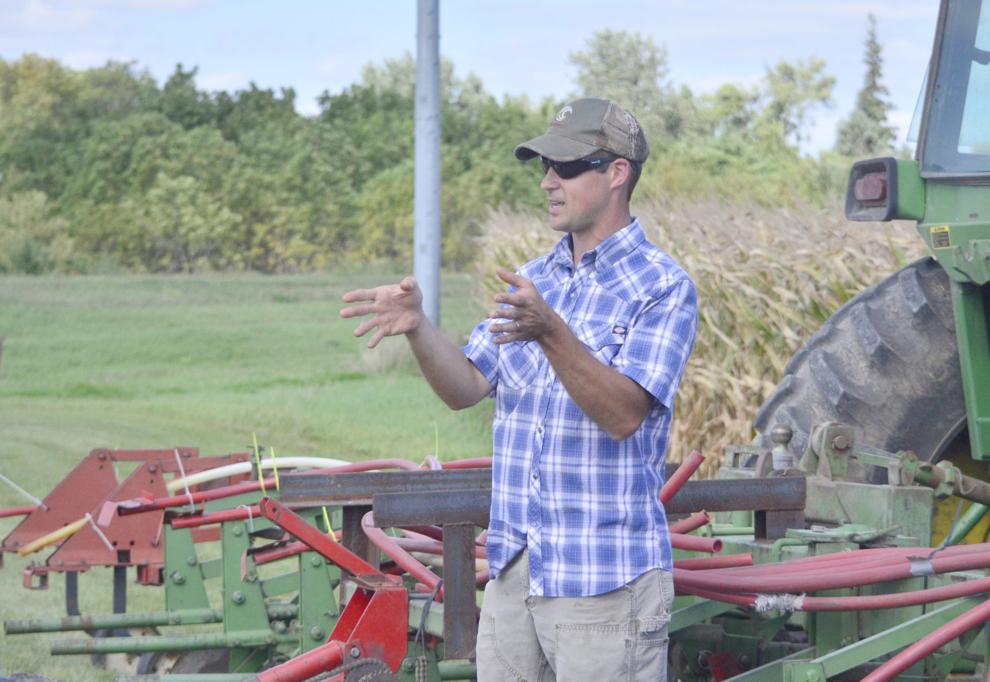 "It's been kind of an exciting journey. It's been fun to grow," Coffman said. "It has it's challenges at times, but we're excited for it, and we see a lot of potential for it."