Editor's Note: This story is part of a series on supply shortages locally. Look out for upcoming stories on shortages in retail and agriculture/food supply.
Like many manufacturers across southern Minnesota — and around the world — Jim Stickney's problems are a few handshakes removed.
"Much of the issues we're having with our suppliers are not necessarily our suppliers, but their suppliers, or their suppliers' suppliers," Stickney said.
Stickney is the director of operations at the south Faribault plant of Daikin Applied, a multinational air conditioning manufacturer headquartered in Osaka, Japan. Between its three plants in Faribault and Owatonna, Daikin employs about 1,200 people working to produce industrial-grade heating, ventilation and air conditioning (HVAC) units.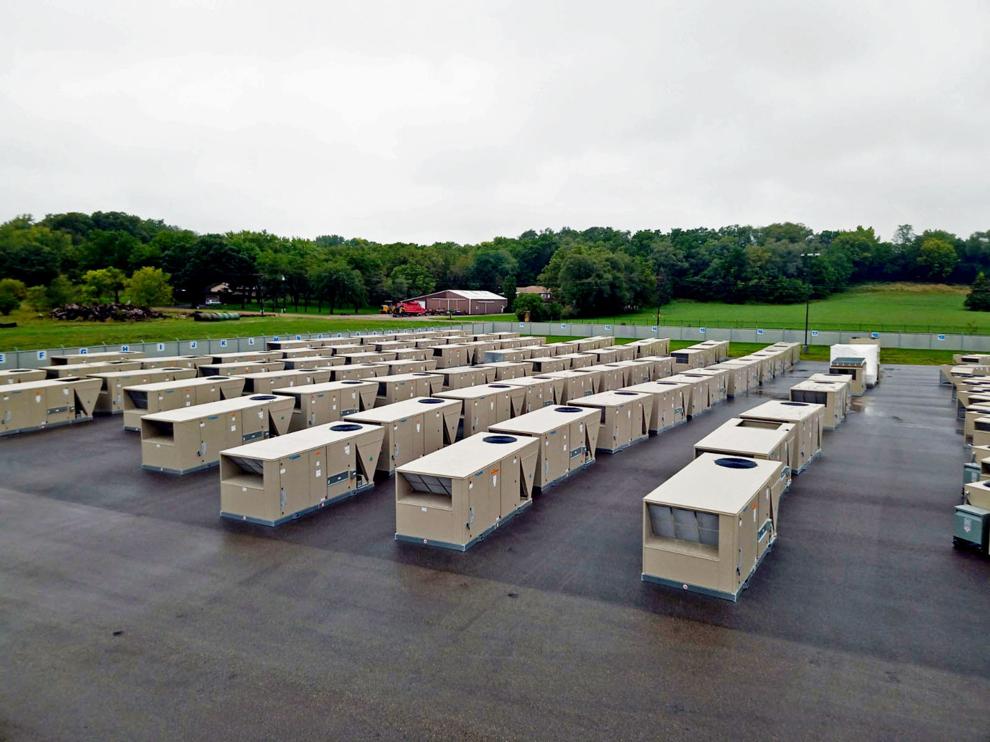 Daikin is struggling with the global shortage of semiconductors, or the "chip shortage," that has plagued the automotive and other industries throughout the COVID-19 pandemic. Daikin needs semiconductors for the fans in its HVAC units. Specifically, Daikin's fan supplier uses motors to power its fans, and the fan supplier's motor supplier uses circuit boards to power its motors, and the motor supplier's circuit board supplier uses semiconductors to power its circuit boards.
Without chips, the whole supply chain falls apart.
"We're continuing to receive orders," Stickney said, adding that the demand for HVAC among his consumers — industrial HVAC contractors — is as high as it's ever been.
Without semiconductors, though, Daikin is left with incomplete units piling up in its yards. Stickney said he has customers who have been waiting on units since August that Daikin can't complete until a missing component arrives.
"That is a huge problem for us," he said.
John Makela, general manager at Creation Technologies in St. Peter, is dealing with the same problem. Creation designs and manufactures electronic assemblies for aerospace, defense, medical and tech-industrial markets.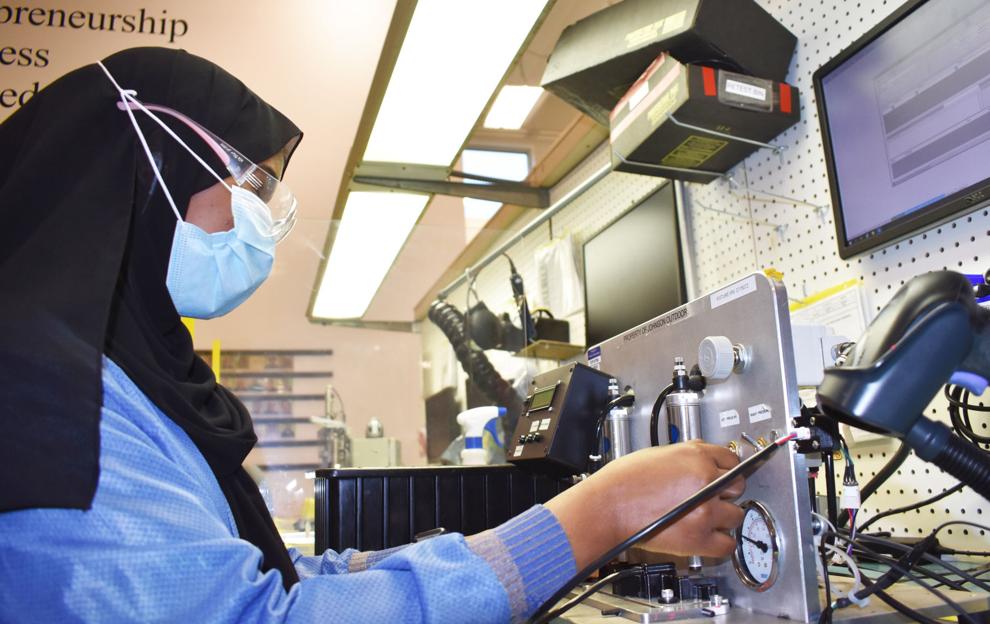 On the bright side, Creation Technologies is growing — Makela reported 15% growth last year. Demand is also high, he said, and he'd like that growth to keep going. One of the obstacles to that growth is the difficulty of hiring new employees — they currently have 250, but Creation aims to get closer to 300 by 2023 to go along with facility expansion.
The other problem is semiconductors.
"Getting microchips out of Asia is very difficult right now," Makela said. "There are many challenges with the global supply chain shortages."
At Maud Borup, a candymaking company based in Le Center, supply shortages have extended the wait time for necessary ingredients, like chocolate and sugar. Chocolate and cocoa shipments that once took four weeks can now leave Maud Borup waiting for almost six months. As a result, the company has gone to multiple sources for chocolate.
The supply issues, along with general labor issues, have affect business.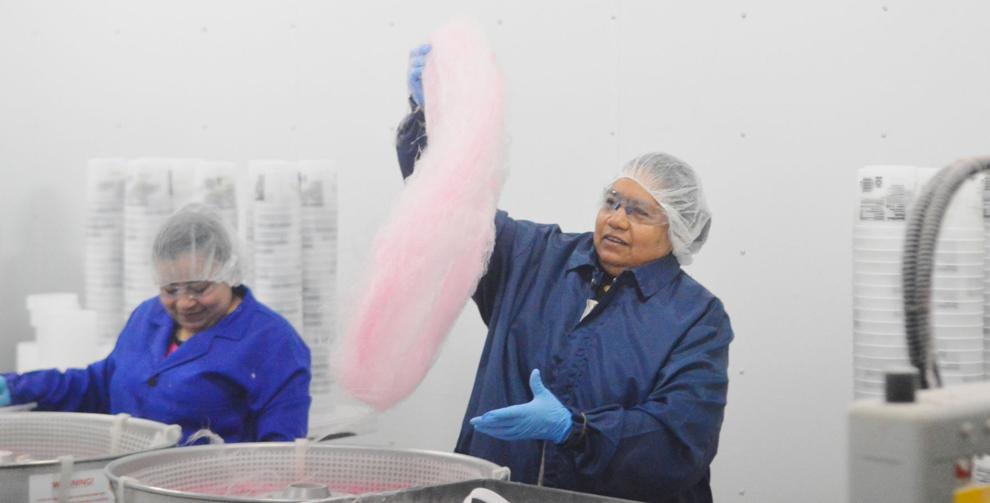 "In some cases, we were able to do that and make it, but we had to balance supply chain issues, timing issues and also the employee shortages," said Karen Edwards, a public relations official at the company. "It's really a balancing act, and even though, over the last year, we had a 75% increase in our sales, it likely could have been much more."
Macroeconomics 101 can tell you that if one country is highly efficient in making wool socks, another in making steel beams and a third in making semiconductors, it's cheapest for all parties involved to stick to what they do best and trade with each other, rather than everybody trying to produce everything for themselves in isolation. Plus, a small number of very large factories in a few countries can produce goods much cheaper than a larger number of smaller factories spread out across many countries.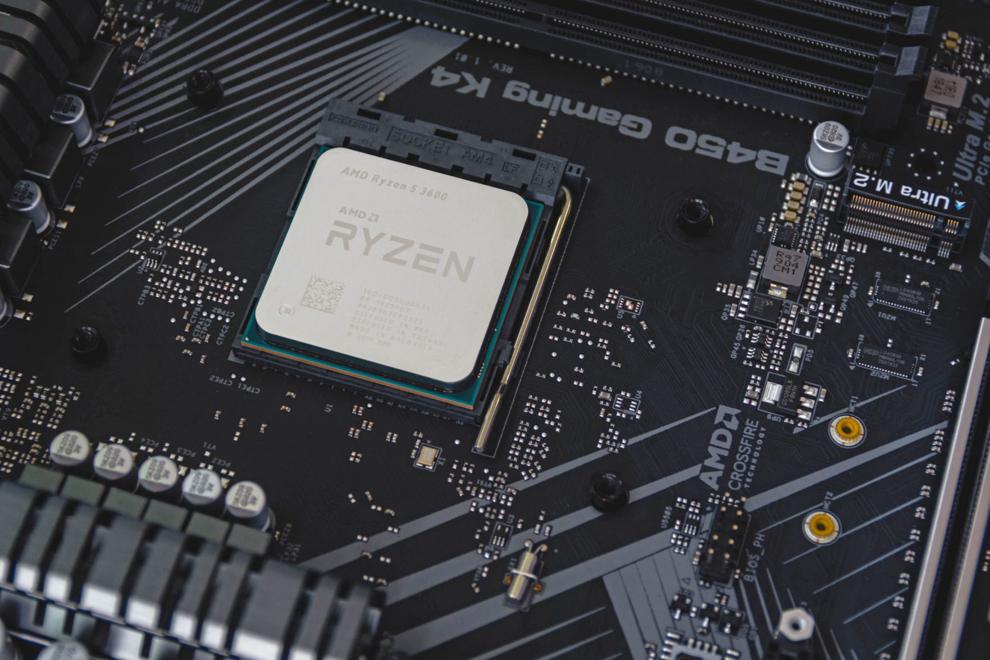 This is why the global supply chain developed — it saves everyone money.
The COVID-19 pandemic showed the weakness of that setup.
When the world locked down during the spread of the novel coronavirus, economists widely predicted demand for products would plummet, which it briefly did. Manufacturers around the world prepared for that drop in demand by shutting down. Others also shut down to stop the spread of the virus within their borders and factories.
During the pandemic, demand ticked back up sooner than expected. It went up even higher after stimulus checks were sent out by the United States federal government and has continued to climb as wages for entry-level jobs continue to increase.
As Federal Reserve Chair Jerome Powell said Aug. 27, "Booming demand for goods, and the strength and speed of the reopening have led to shortages and bottlenecks, leaving the COVID-constrained supply side unable to keep up."
That means delays and higher prices, made worse by a shortage of truck drivers and limited supply of container ships and the containers they carry.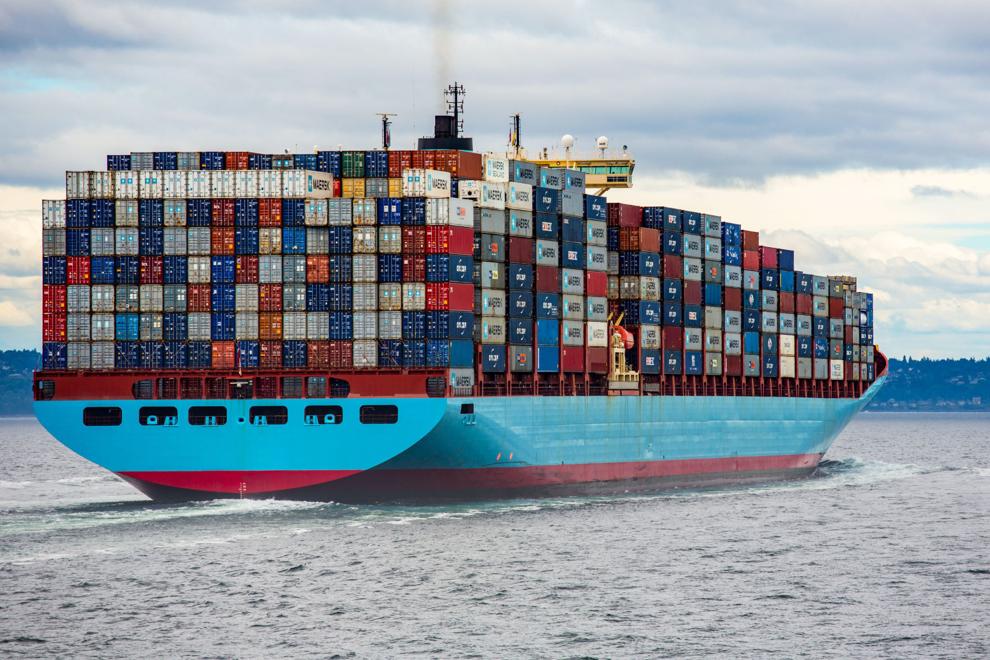 It also means that a trade war between the United States and China that impacts China's biggest chip manufacturer, combined with a drought in Taiwan and an increase in microchip demand from a population stuck at home during COVID-19 can cause a chip shortage for the entire world. Which is exactly what happened.
Eric Gustafson, chief operations officer at K&G Manufacturing in Faribault, admits K&G is not immune to some of the delays and price hikes that other manufacturers are experiencing. So far, though, there's no product they need that they can't acquire.
As a contract manufacturer, K&G conducts custom production of aerospace, defense, marine and medical materials for Fortune 500 companies. It employs about 75 people. What sets it apart from other manufacturers of its size is the size of its supply chain.
"We don't buy from overseas," Gustafson said, adding that K&G mostly buys from and sells to American companies. "Right now, from a supply chain issue … it's not affecting us much."
Because of the industries K&G serves, Gustafon said, federal regulations require it to buy American products "because of the sometimes questionable quality of stuff overseas." That allows them to mostly stay out of the global supply chain, a luxury many manufacturers cannot afford while still staying competitive.
The only shortage that keeps him up at night, he said, is workers.
"That is the resource that is in the tightest supply," he said.
Precarious and interconnected
While not all manufacturers are suffering too badly now, some are worried that the worst is yet to come.
RelCore Composites, Inc. in Northfield manufactures aluminum honeycomb composite materials, or "core materials," whose lightweight strength is used for a wide variety of purposes, including airplanes, commercial passenger trains, cruise ships and snowboards.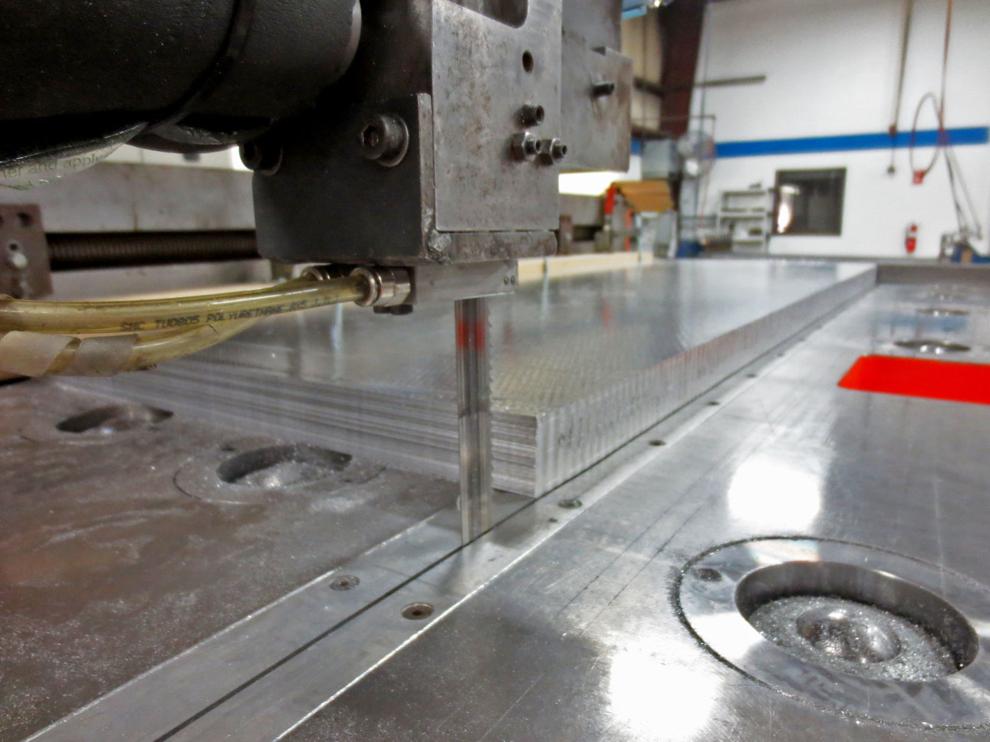 To manufacture its product, RelCore needs aluminum. The automotive industry, which has slowed production significantly due to the shortage of semiconductors needed for cars, also needs aluminum. Since that industry isn't manufacturing too many cars right now, aluminum has not become an extraordinarily sought-after commodity. The demand for cars is high, though, and the semiconductor shortage will not last forever.
Paul Larkin, president of RelCore Composites, fears the day the automotive industry lurches back to full capacity to exploit that demand.
"It's gonna drive prices crazy and lead times way out there," he said.
As a highly automated manufacturer with fewer than 10 employees, Larkin works with a select group of customers. There are only two other American companies that do the specific type of manufacturing RelCore does, and they're over 100 times as big. All this puts RelCore at risk.
"It's a difficult situation, especially for a small operator like us," he said.
Winegar, Inc. of Waseca, a contract machine parts supplier with about 80 employees, is also nervously eyeing the future, although for somewhat different reasons.
As Tim Wenzel, president of Winegar, explained, even if Winegar has everything they need to manufacture the parts needed by its customers — Fortune 500 manufacturing companies — if its customers cannot get the other parts they need for their own manufacturing process, they won't need Winegar's products.
In other words, if Toyota Group needs certain machine parts from Winegar and electrical glass from Company X to build a car, and Company X has no electrical glass due to global product shortages, Toyota Group will likely not be ordering machine parts from Winegar.
Wenzel's only consolation looking forward is the extra inventory Winegar carries, which has helped significantly amid the shortages. This is against modern "just in time" manufacturing business practice, which advises against ordering or maintaining extra inventory for purposes of maximizing profit and efficiency.
"We've always been a little skeptical of true 'just in time' and have carried a little more inventory than most other customers, because it has bailed us out in the past," Wenzel said.