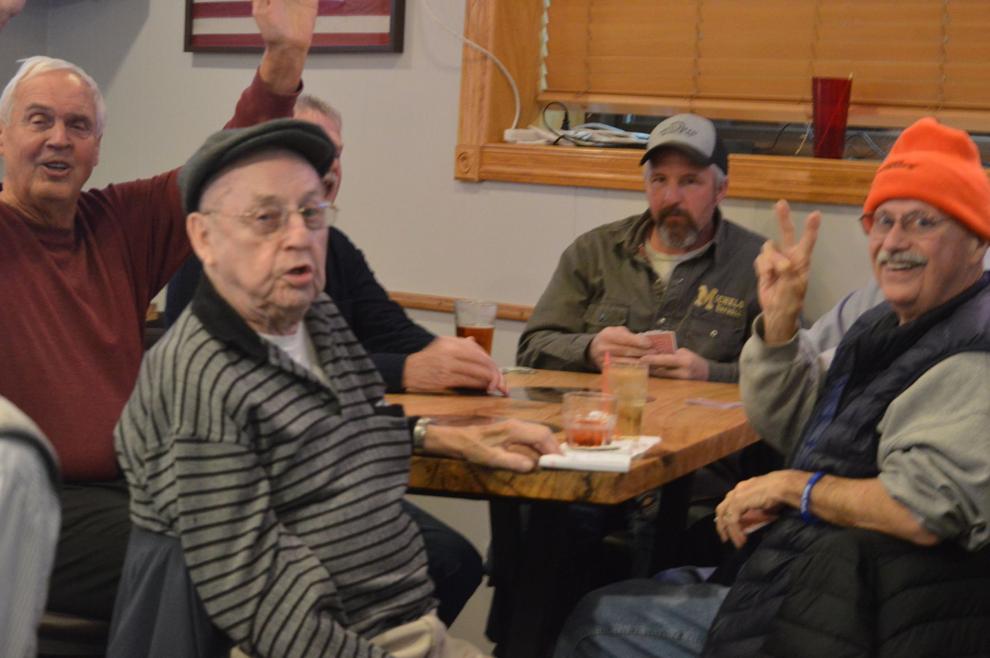 Between the challenges of attracting younger membership and the pandemic-related closures of bars and restaurants, the past few years have financially strained American Legion posts across the country.
St. Peter's own American Legion Post 37 is no stranger to these challenges, but volunteers with the American Legion, Sons of the American Legion (SAL), Legion Auxiliary and Legion Riders are determined to reinvigorate the social hall with a brand new look.
"It's common throughout the state, and I'm sure it's common throughout the nation. We hear some legions closing down, because the membership is getting older or the membership is not sustaining itself, and we don't want to see that happen in St. Peter," said SAL member Jeff Knutson.
The Legion organizations made the most of the mandated shutdown to begin renovating the St. Peter Legion club area with a modernized look that will hopefully bring in more customers. The SAL also took over the business side from the Legion Post members earlier this year in a drive to bring new ideas to the table. One of those ideas just happened to be new tables.
Last month, the St. Peter Legion debuted three locally-made high top tables with custom designs that celebrate the local community and the armed forces.
Each slab table was built courtesy of local logger Ed Allen of Ed Allen Designs. Allen is a fourth generation logger taking after his father, grandfather and great-grandfather with both a family and large supply of hardwood materials rooted in the community.
The wood was cut from ash trees originally knocked down during the 1998 tornado. After a months-long process leveling each slab, the wood was emblazoned with the official seals of the six branches of the military: Army, Marine Corps, Navy, Air Force, Coast Guard and the recently established Space Force.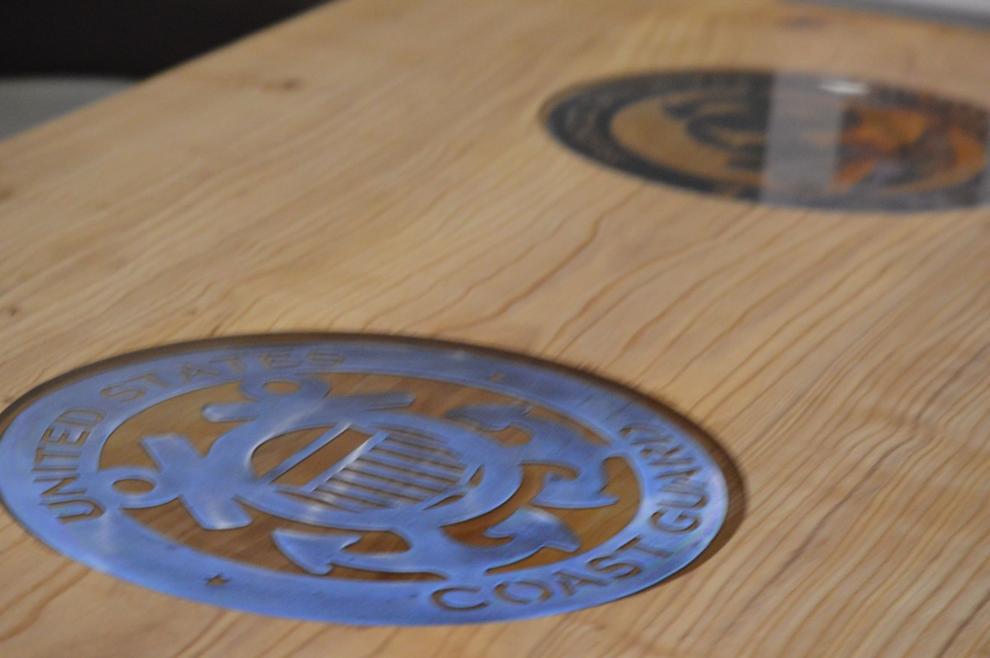 The metal legs for the tables were provided and fabricated by local metalworker Dana Michels, owner of Michels Trailer Sales and Daulway Farm Metalworks on County Road 13 outside St. Peter. Michels is partnered with Ed Allen Designs and also produces made-to-order metalworks.
Each table is large enough for a group of six to enjoy a meal and drink. Fortunately, the tables were finished and ready for customers to come in and watch the Army vs. Navy football game on Dec. 11.
"We had a good turnout that day when we presented the tables and there was a good crown watching the traditional Army Navy football game," said Knutson. "There's been a lot of positive comments about it. Just the theme itself, Eddie [Allen] did a great job and his staff is very labor intensive. They're not something you find just anywhere like at a Menard's or a Home Depot."
Alongside renovations, the St. Peter Legion is filling up their calendar with weekly events like Pfeffer tournaments, Bingo, trivia, horse racing, crafts and more.
"We just completed our New Year's Eve Bingo, which was amazing and a very big hit for people that wanted to get out and about. That's always a great fundraiser," said Auxiliary member Angie Glassel.
The Legion raised over $1,400 from the Bingo night alone, which will go toward supporting veterans organizations and/or the local national guard.
"I have a feeling the Auxiliary will donate to many organizations. They like to get out into the community as much as they can, so it won't be one lump sum," said Glassel. " It will probably be three to five organizations we're donating to."
One of the Auxiliary's biggest events each year is the creating and vendor fair, which should be held sometime this upcoming spring.
"That's how the Auxiliary likes to bring people into the Legion, by shopping local.The Auxiliary is supported by the crafter or vendor buying a table from the Auxiliary," said Glassel. "The last craft and vendor fair we had was in November and it probably brought in 100 people that day."